Titanium Bottle Opener Sunglasses
By Ryan on 11/11/2015 5:07 AM (Updated: 08/17/2017 11:01 PM)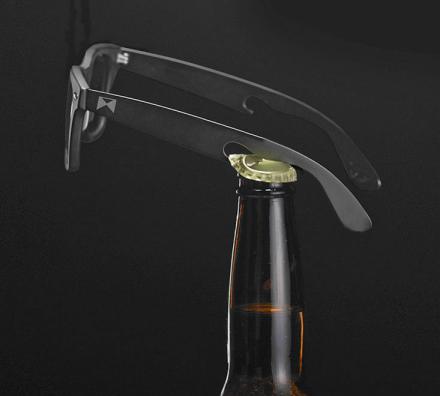 I've said it before, and I'll say it again, pretty soon everything you put on your body will have its very own bottle opener on it. This time up, it's your sunglasses. These sunglasses have a bottle opener built right into the ear frame of the glasses, so that when you're out in the sun and needing to open your brew, simply remove your sunglasses and snap your beer open and look ever-so awesome while doing it. Unlike other beer bottle opener sunglasses that are made from cheap plastic and will most likely snap the first time you use it, these bottle opener sunglasses are made from super-strong titanium that will never break.
Made from aerospace-grade titanium, the bottle opener sunglasses are given a black armor coating that is used on drill bits to resist scuffing, marring, rub-off and other damage. The sunglasses have a bottle opener on each ear frame, are rear-weighted so they won't fall off your face, and are temperature resistant so they won't burn your face off when they get hot in the sun.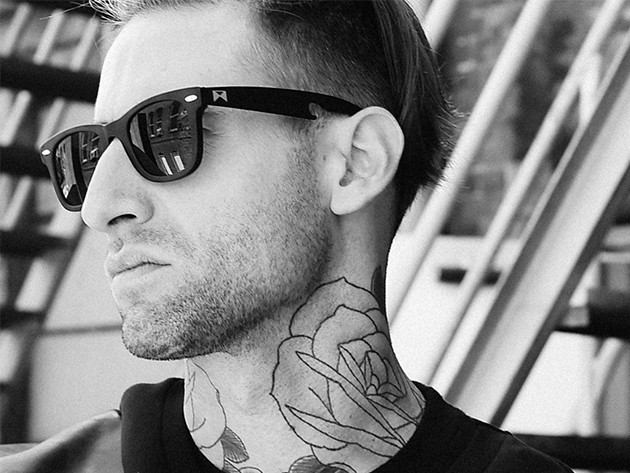 The bottle opener sunglasses are matte-black in color, features next-generation polarization for less glare and enhanced color, are made with a wayfarer style glasses frame, have 100% UV protection, come with a carrying case, and are able to bend to accommodate any sized human head.