This Tiny Nano Drone Has a Built In Camera
By Ryan on 03/18/2016 5:28 AM (Updated: 06/19/2017 9:51 AM)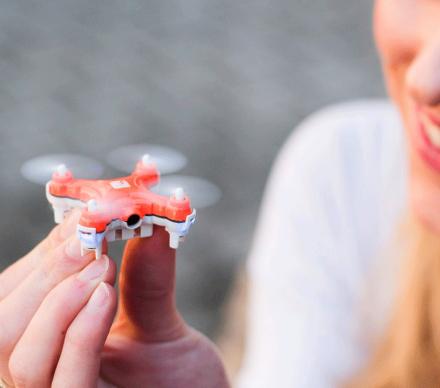 You all complained when the nano drone and pico drone didn't come with a tiny little camera embedded into the drone so that you could creep around your neighborhood videotaping into peoples homes without them suspecting a thing. Well here it is you creeps, a tiny spy drone that has a camera that's able to record super-secret footage onto an internal Micro-SD 2GB memory card.
Now granted, because the camera has to be so small within the drone you're not going to be recording any high definition footage as it only has a 300 pixel camera that records at a dimension of 640 x 480. But seeing as how it's so small, that's still pretty good.
The nano drone is still capable of doing all sorts of sweet tricks and flips and barrel rolls using it's 6-axis gyroscope, so you're not really losing anything with the added camera.
The tiny nano drone uses a 2.4 Ghz transmission that's able to be used at a distance of up to 164 feet away from the drone itself, and has 4 different channels that you can control the drone on.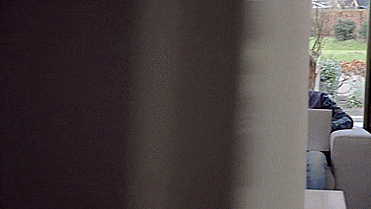 The nano drone uses a 3.7V 120mAh lithium-ion battery that will give you a 3-4 minutes flight time and will take around 30-40 minutes to fully charge. The controller uses 2 AAA batteries which are not included.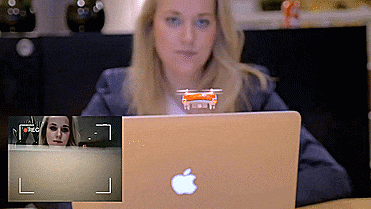 The Skeye Nano Drone with camera comes with:
1 x SKEYE Nano Drone with Camera
1 × 4-Channel 2.4Ghz Transmitter (Mode 2)
1 x USB Charging Cable
1 x User Guide
4 x Replacement Rotor Blades
1 × 2GB MicroSD Card
1 x USB MicroSD Card Reader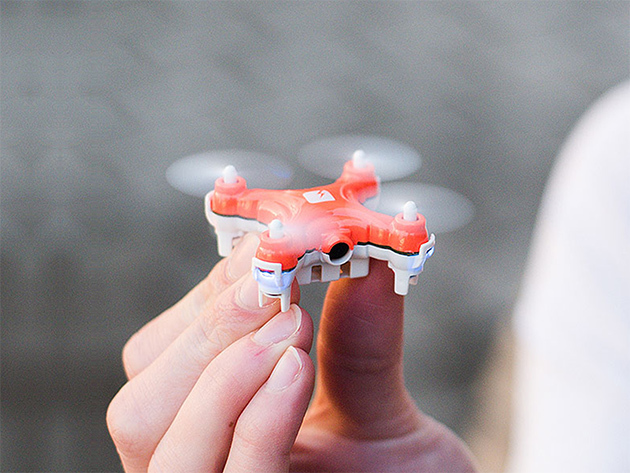 Check out the tiny nano drone with a built in camera in action via the video below.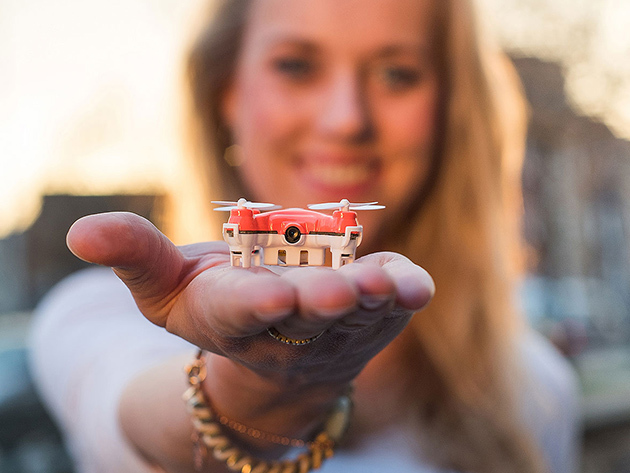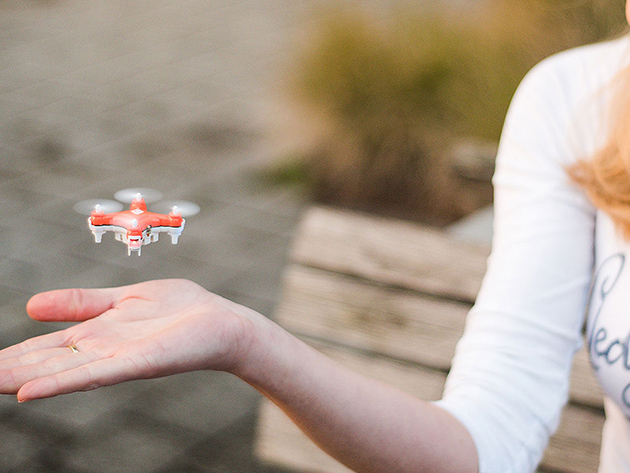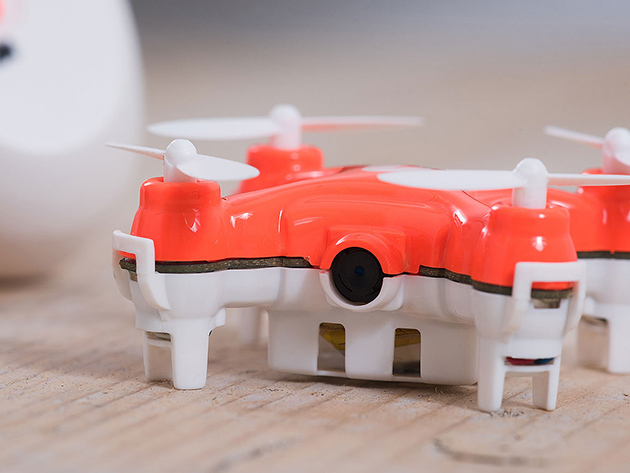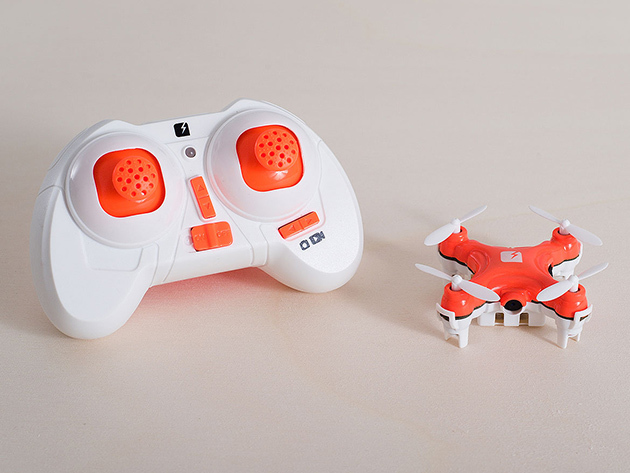 Subscribe To Our YouTube Channel