This Table Lamp Has an Integrated USB Cord To Charge Your Devices
By Ryan on 07/23/2015 4:03 AM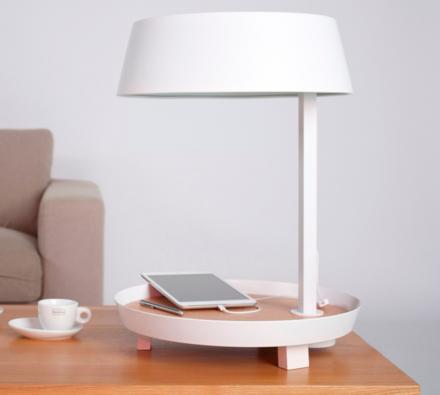 The Carry Table Lamp is a lamp that is part table, part lamp, plus it has the added bonus of having an integrated USB cord that allows you to charge your phone or tablet that's resting on the table. The Carry Table Lamp is a perfect addition to any techy household that's looking for a chic mixture of functionality and design. A perfect spot to drop your phone or tablet off for a quick charge, the table lamp unfortunately only comes with 1 USB outlet, but if you were to attach a USB hub you could always charge more devices at the same time.
Made by Seed Design, a company that makes minimal and modern designed lamps, the Carry table lamp is not just a charger for your devices but it also serves as an excellent light source, plus the table is there for you to empty your pockets of all your phones, keys, coins, and pocket lint at the end of the day.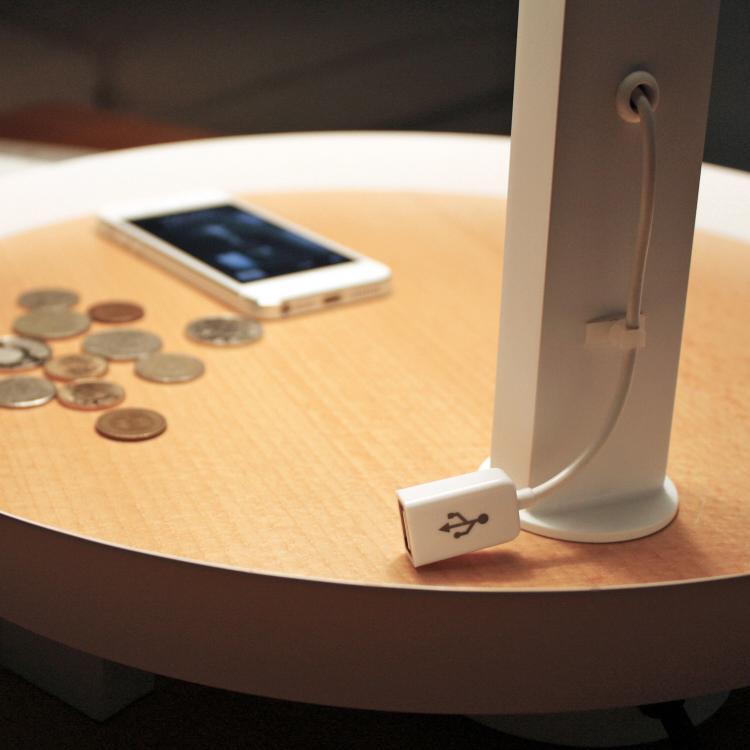 The Carry Table Lamp comes in two different sizes, a smaller version that measures 16.5 inches tall x 10 inches in diameter and a larger version that measures 19.7 inches tall x 15 inches in diameter. The tables are made form steel and wood, come in either white or black colors to choose from, can use a max of a 60 watt light bulb, and is switched on and off using a rocker switch.