This Sandwhich Bread Knife Cuts Two Slices of Bread At a Time
By Ryan on 05/15/2015 6:59 AM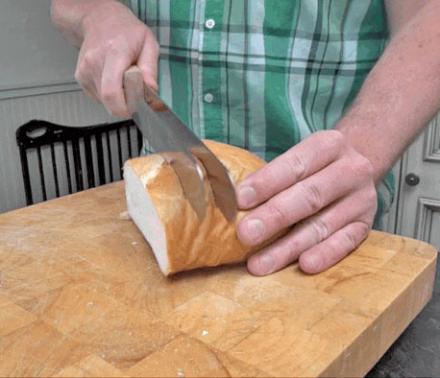 I'm not sure who cuts their own bread to make sandwiches anymore, unless your some sort of sandwich making connoisseur who needs top quality bread, but if I just described you, you may want a sandwich knife. A sandwich knife is a double bladed bread knife that allows you to cut two slices of bread at the same time, thus saving you seconds of your life per day. Which 5 seconds a day over 80 years will save you over 40 hours of your life not cutting bread. It seems almost stupid not to buy a double bladed sandwich knife. It's literally the greatest thing that's happened in the sandwich making business since sliced bread. Before sliced bread I guess they just mashed some meat and cheese into a pile of wheat and called it a meal.
The double bladed sandwich knife is made from stainless steel, along with a synthetic rubber handle to make your sandwich making duties as comfortable as possible, and will most definitely make you the tastiest, most evenly sized bread sandwich you'll ever eat in your life.
The sandwich knife is currently in a funding phase on Kickstarter with an estimated delivery date of October 2015, so go reserve yours now, and be sure to check out the knife in action via the video below.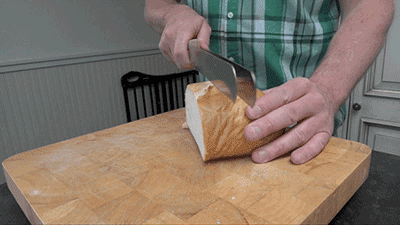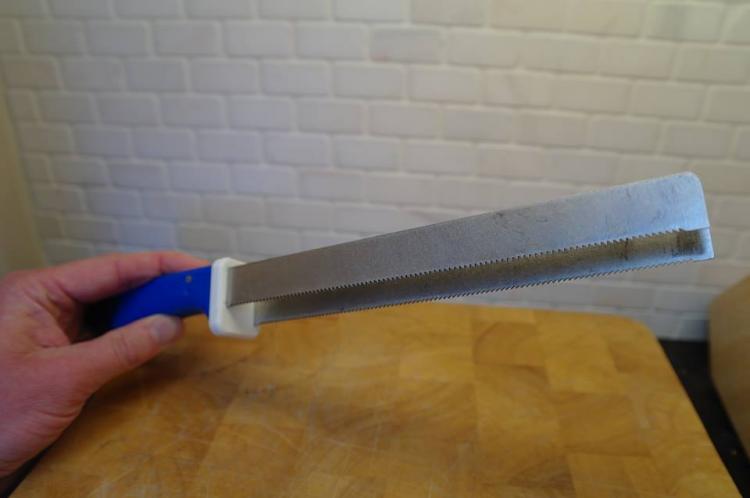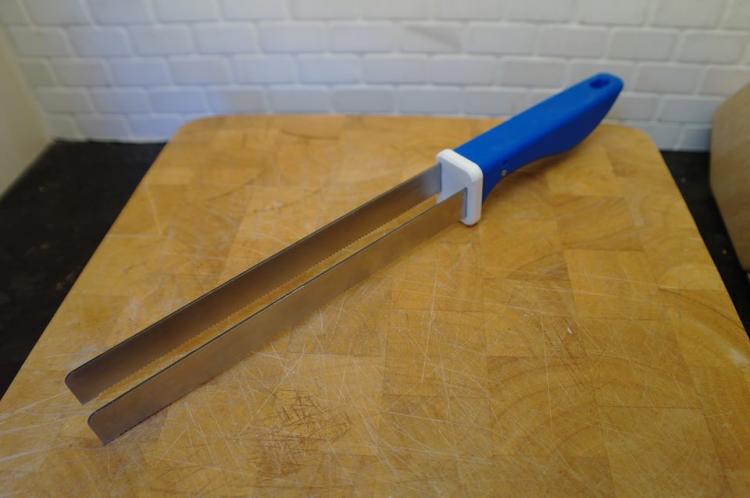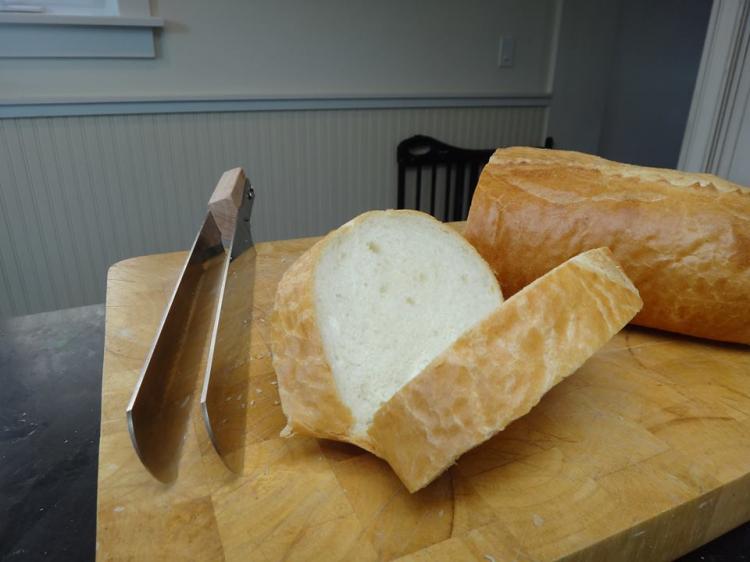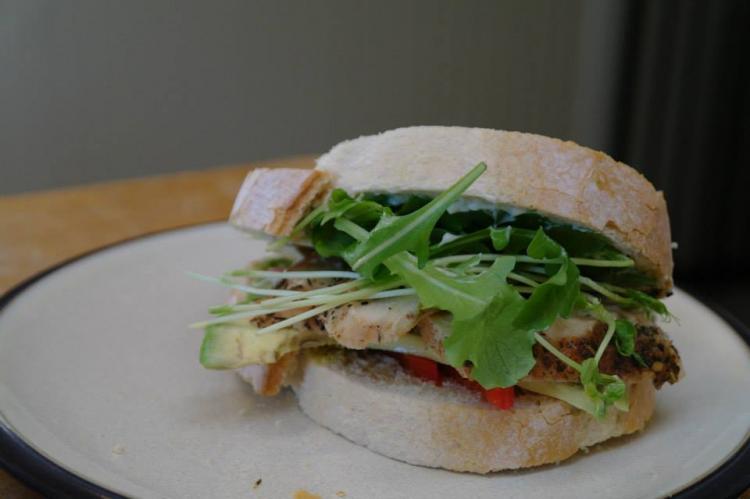 Subscribe To Our YouTube Channel