Thermo: Take Your Baby's Temperature From The Side Of Their Forehead
By Ryan on 01/08/2016 6:51 AM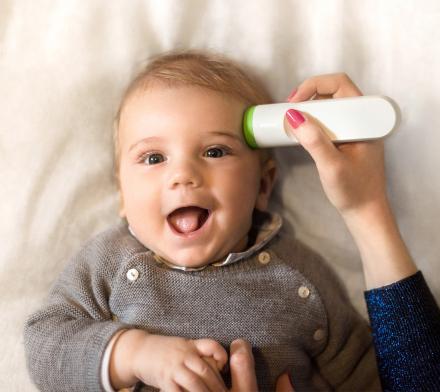 Taking your child's temperature can't be easy. You either have to stick something in their mouth, their ear, or their butt. Well, not anymore, the Thermo is here to save you from sticking items in your child's butt. The Thermo is a new device that allows you to take your child's temperature by lightly placing the device onto your child's temple. Using the 16 sensors inside and taking 4000 measurements, Thermos will find the hottest spot and provide an extremely accurate temperature in just 2 seconds. Traditional thermometers make you choose between comfort and accuracy, but Thermo is the self-proclaimed game changer that can give a highly-accurate reading without having to jam it into any uncomfortable holes or cavities in your body. Also to note, it's not just for babies or children, as the whole family can use it.
The Thermo is also able to sync up with your smart phone and track temperature readings, get health reminders, and allow you to input related symptoms and medications. The device connects to your phone or tablet via Bluetooth or Wi-Fi, and a dedicated app on your phone or tablet will track everything and allow you to send it directly to your Doctor with one click/tap.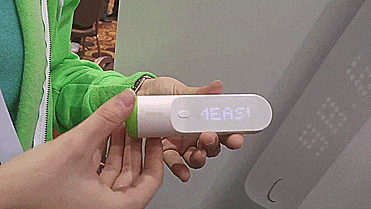 Thermo was just announced at CES 2016, as it's not yet released yet, although the price is already set at $99.95. Click through to Withings site to enter your email address to get updates on when the device will begin to be sold.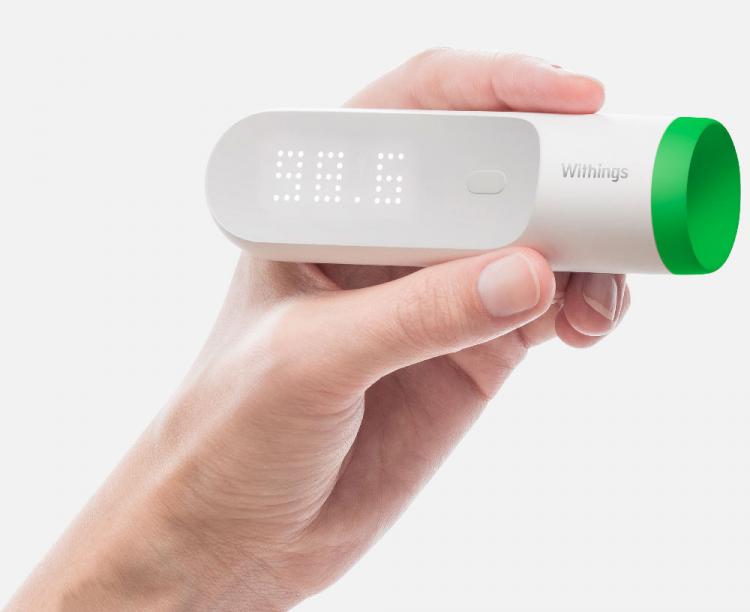 Check out Thermo, the easy temple temperature thermometer in action via the video below.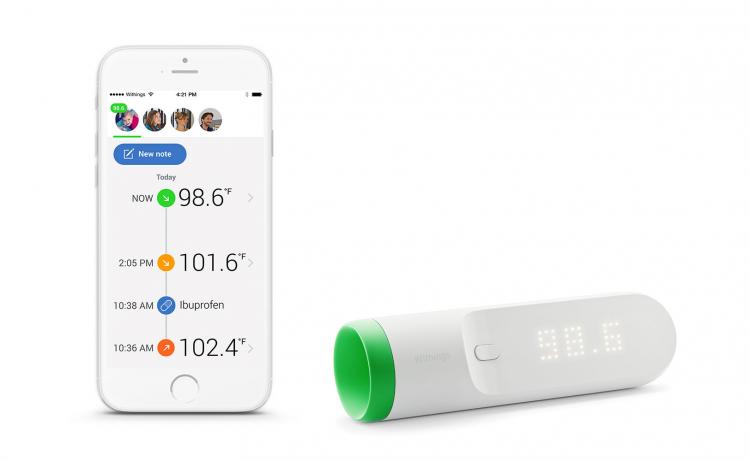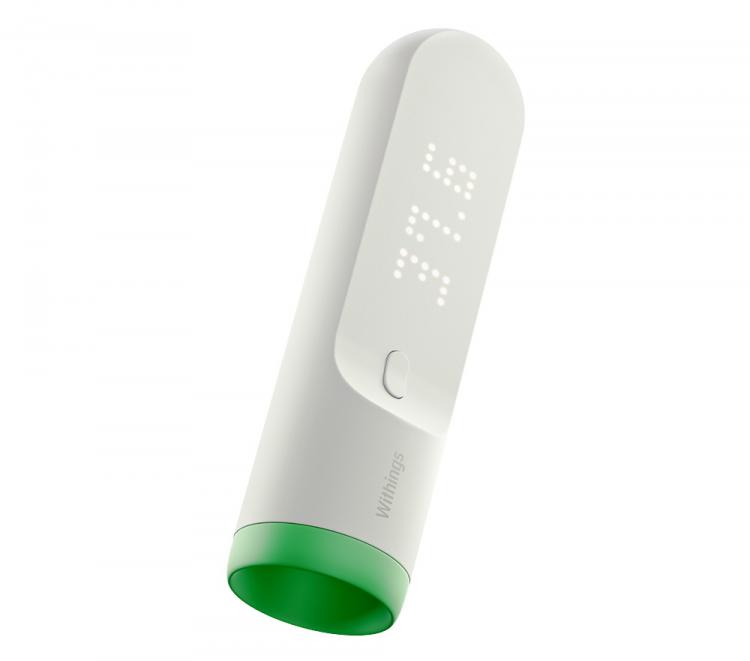 Subscribe To Our YouTube Channel