The Joker Creepy Lawn Ornament
By Ryan on 09/21/2015 6:45 AM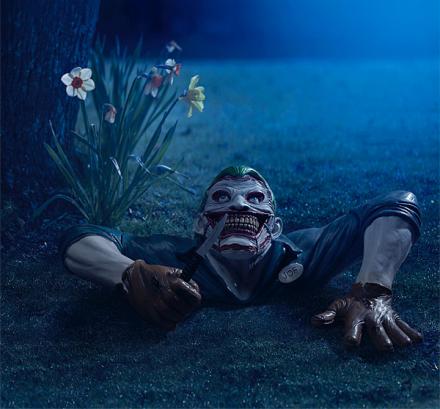 Similar to the zombie garden light that we've posted in the past, this Joker lawn ornament is a statue that resembles the Joker from the 2012 comic book series "Death of the Family" and makes him look like he's clawing his way out from under your garden. A perfect outdoor decoration piece for Halloween this year, the Joker lawn ornament can be used with a motion sensitive spot light that turns on when you walk by it to truly scare those neighbor kids away and off your yard. Aptly named "The Joker Ground Breaker", the lawn ornament is officially licensed from DC, and would make the perfect gift idea for any Batman and/or comic lover.
The creepy joker lawn ornament comes with some assembly required as you will need to slide his arms into his torso, plus you can put a knife into his hand for extra creepiness. Just make sure some child doesn't fall on it or you'll be looking at a hefty lawsuit, plus you know... A child could hurt themselves...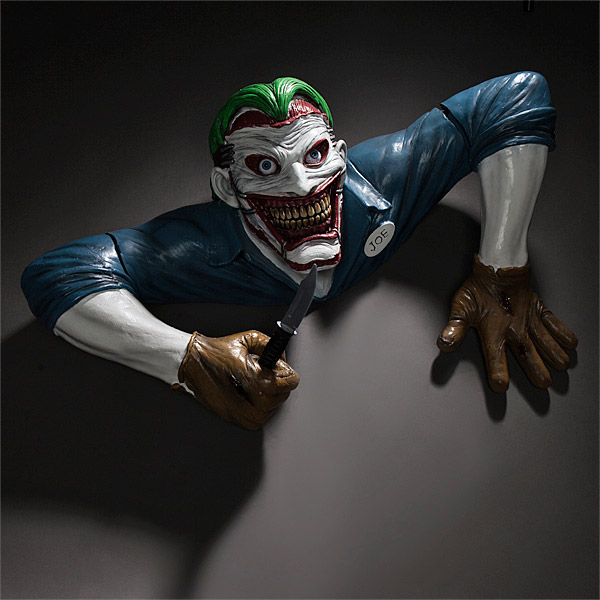 The joker garden statue is made from a coated foam material, is weather resistant, weighs 5.5 lbs, and measures 36 inches wide x 10 inches tall x 24 inches deep.