This Mount Lets You Use Your Tablet as a Second Monitor
By Ryan on 05/19/2016 8:40 AM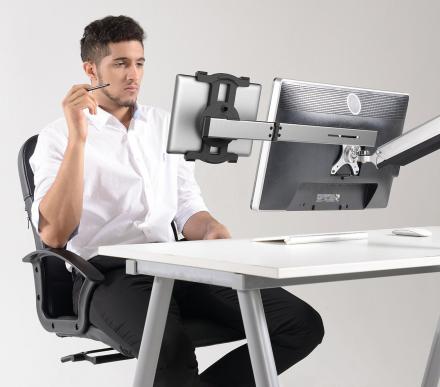 Feel like having a second monitor but not looking to shell out for a whole-nother monitor? If you have a tablet, you might be in luck. This mount allows you to attach your tablet to your main work monitor to act as a second monitor. Perfect for showing some live charts or stats, keeping your email up, or just maybe watching some YouTube videos while you do your work on your main monitor, the monitor tablet mount is perfect for being more efficient at your work (or much less efficient if you're watching videos or playing games).
The tablet monitor mount uses your monitors existing mounting holes that would normally be used to mount your monitor on a wall, which makes it super easy to attach your tablet to your screen as a second monitor. The monitor tablet mount can be used with iPads and tablets that measure anwywhere between 4 - 12 inches wide, such as all the versions of the iPad, the Galaxy tablets, the Nexus tablets, and much more.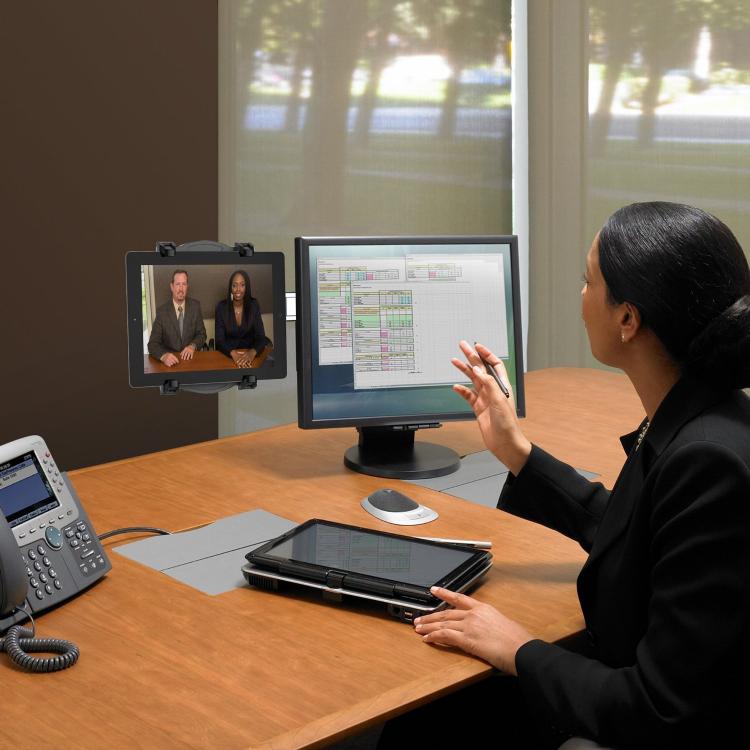 The tablet mount uses two hinges that allows you to easily adjust it for orientation, the angle, and placement of the tablet, plus it uses an industrial metal arm to support the weigh of the tablet.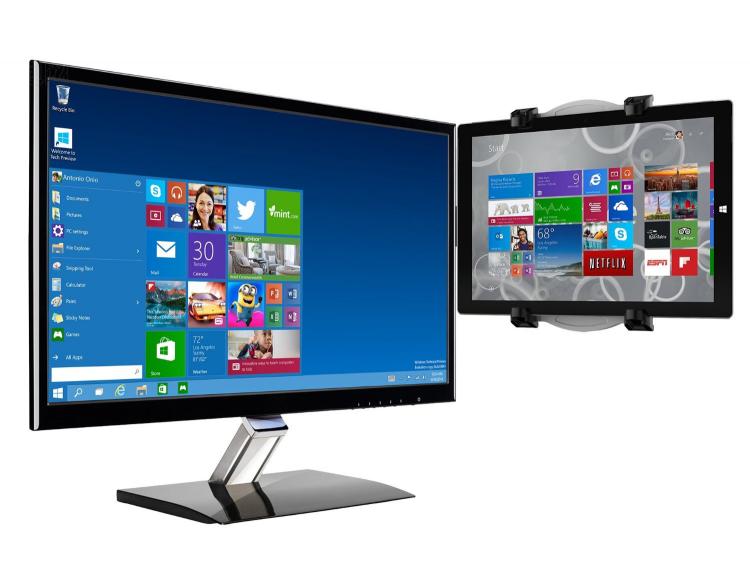 Check out the second monitor tablet monitor mount in action via the video below.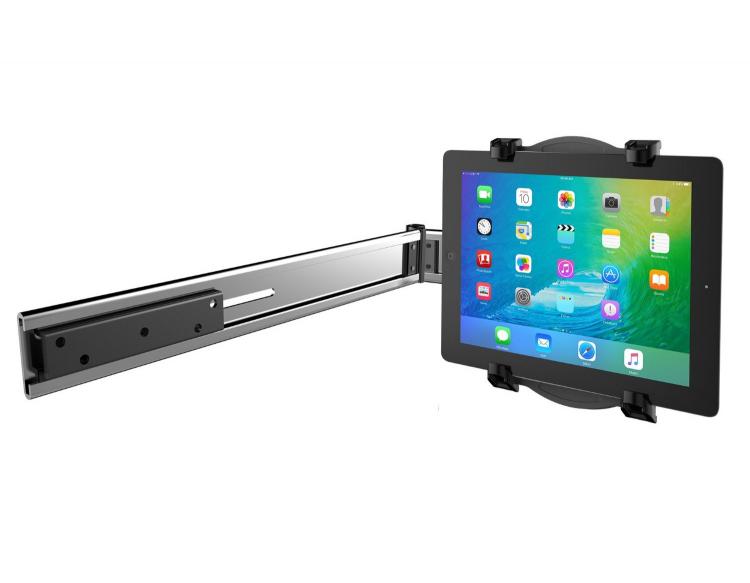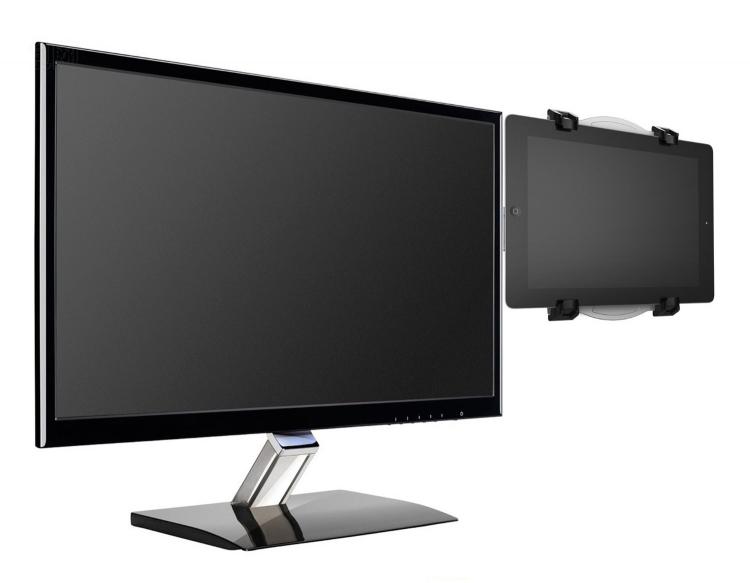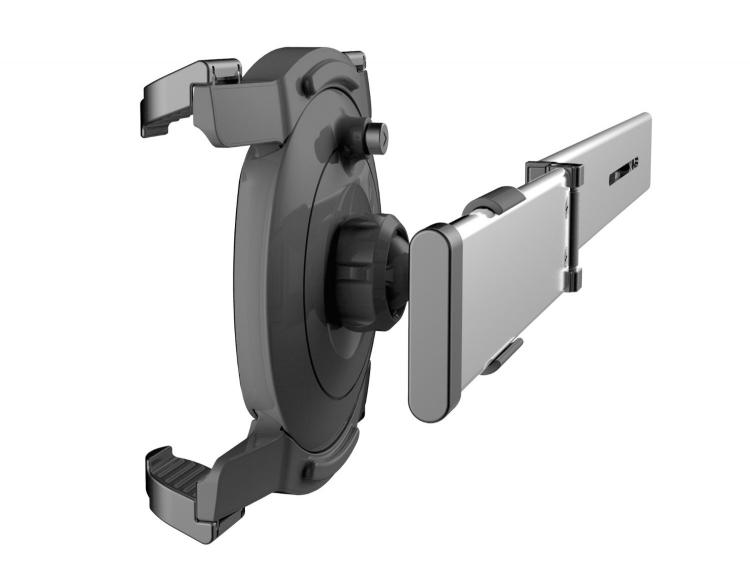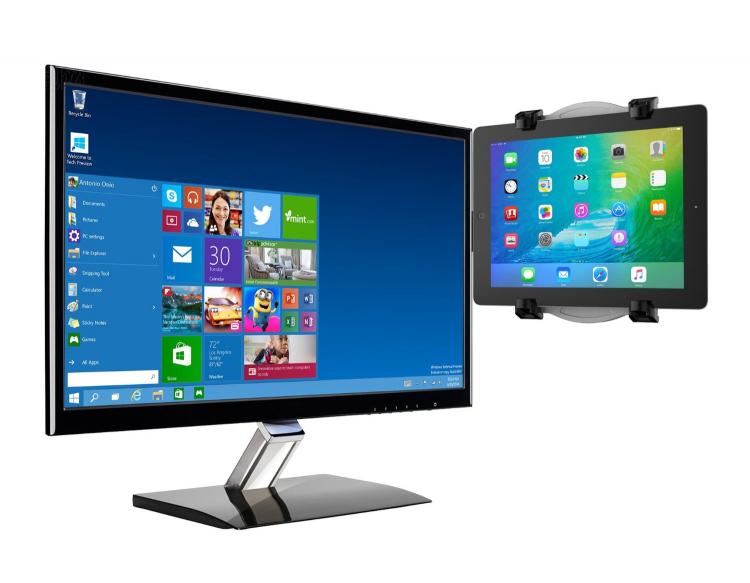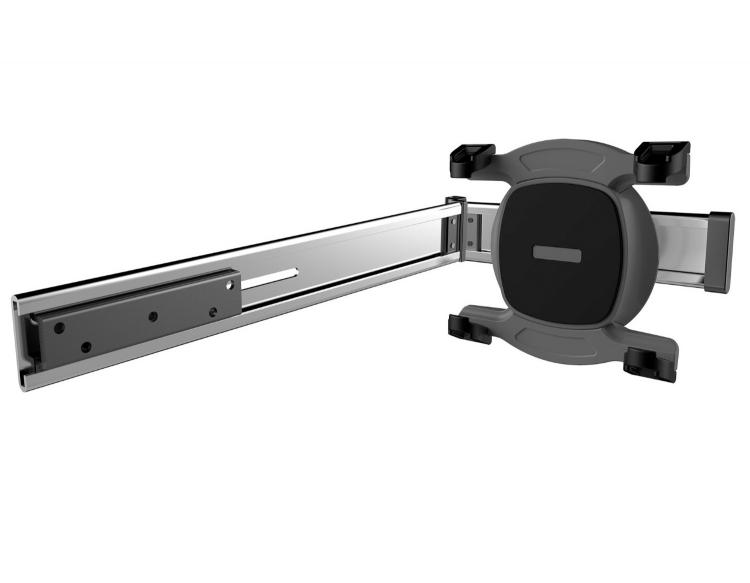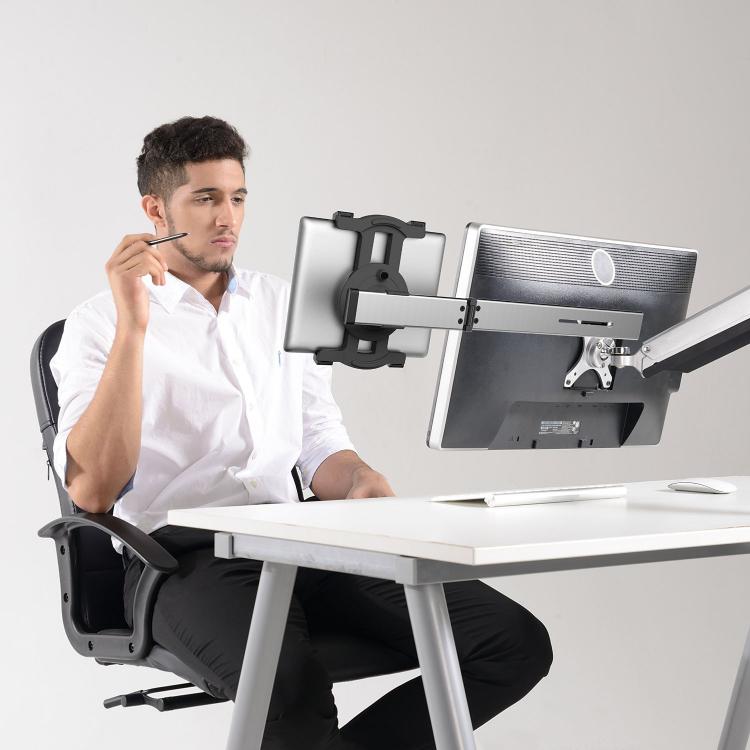 Subscribe To Our YouTube Channel