Super Mario Bros Reversible Backpack Turns From Daylight To Castle
By Ryan on 09/03/2015 4:48 AM (Updated: 07/31/2018 8:48 PM)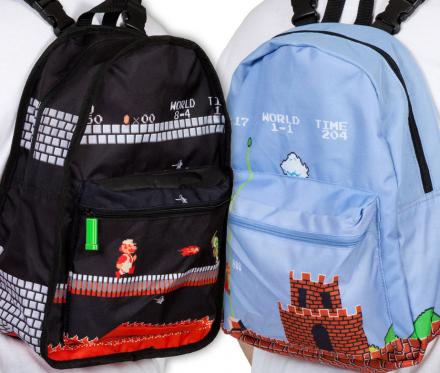 This Super Mario Bros backpack is reversible so that you can wear it one of two ways... You can wear it as a blue backpack with baby blue colors with an outside level of Mario on the outside of it, or as a black backpack using a castle level from Mario. The black version represents the 8th world on level 4 where you're battling Bowser which is considered one of the hardest levels of the game, and the blue version represents world 1 level 1 as you jump onto the flagpole at the end of the first level.
Show the world your true level of nerdiness as you pass them by one day wearing a blue Super Mario Bros backpack, and them pass them by the next day wearing a black Super Mario Bros backpack.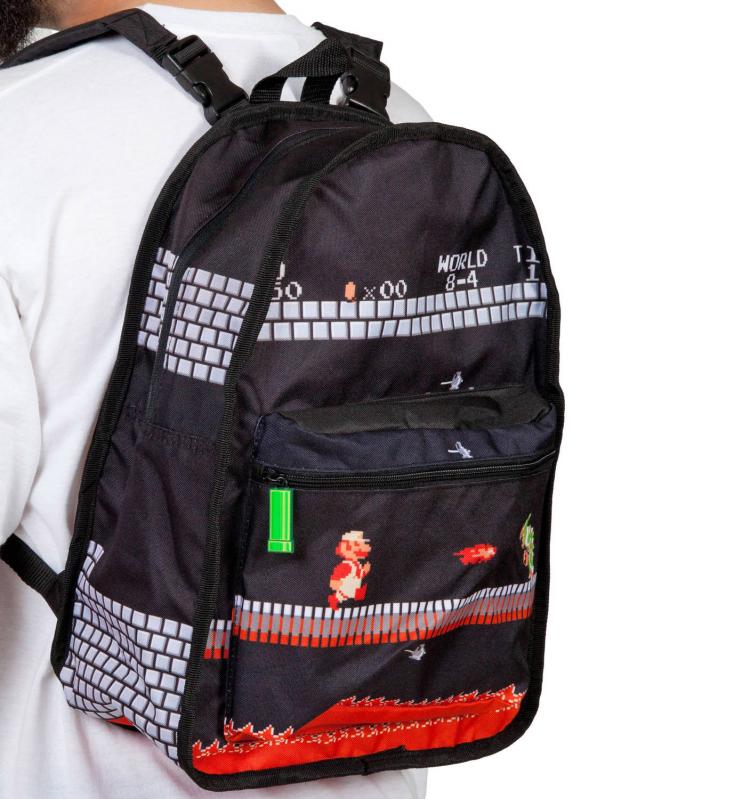 The reversible Super Mario Bros backpack is made from 100% polyester, has embroidered graphics, is tagless, and will look equally nerdy on both boys and girls. The backpack also features a green warp pipe as a zipper pull, along with a question mark block patch on the shoulder strap.

The reversible Mario backpack is currently on pre-ordering only, as it's expected to fully go on sale on October 1, 2015.