Every Super Mario Geek Needs This Boo Ghost Toilet Paper Holder In Their Bathroom
By Ryan on 03/23/2020 9:14 AM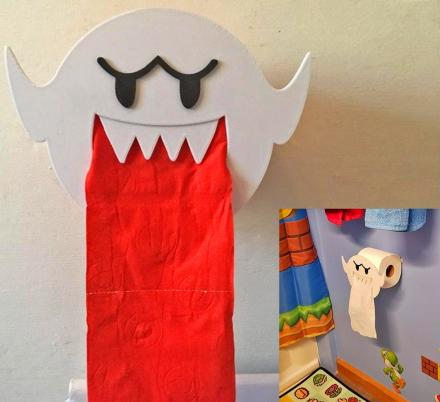 If you consider yourself a geek, and have a wife/husband or significant that will put up with your geeky antics and design aesthetics, chances are you've already filled your bathroom with the Mario Underwater Level Shower Curtain, the Mario toothbrush cup and other bath products, and you also probably custom made a Mario level on your refrigerator with these 3D Mario Magnets. You can now finish off your geeky Mario themed bathroom with this amazing Boo Ghost toilet paper roll holder.
The Super Mario Bros Boo Ghost toilet paper holder replaces your existing toilet paper roll holder and will feed all of your TP right through the ghosts mouth. The unique and creative toilet paper holder is created and sold by Etsy shop 3DGods, who 3D prints all sorts of geeky products, including a wall-mounted game controller holders that are made to look like a Mario level, a Mario themed Pen holder, a Warp pipe venus fly trap planter, and more (see images below).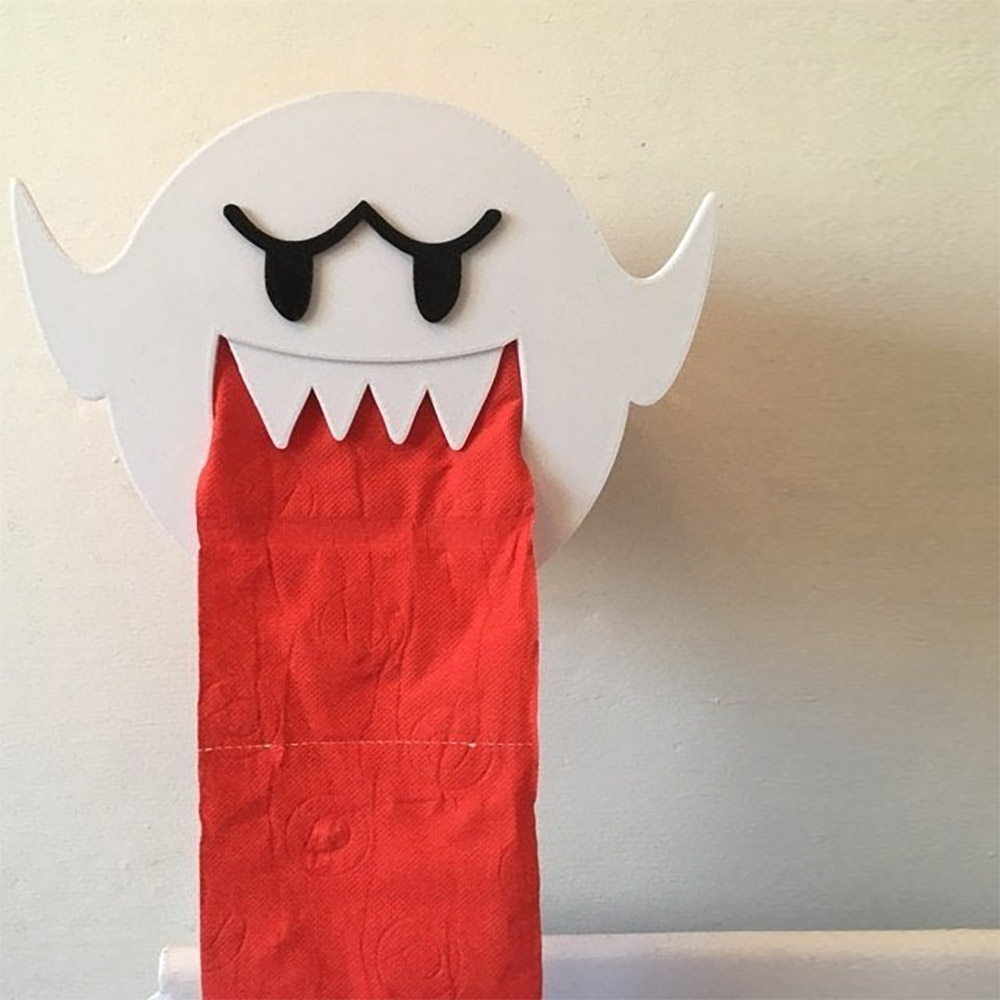 The unique Mario Boo ghost toilet paper holder, is 3D printed from PLA, will hold any standard sized roll of toilet paper, does not come with mounting hardware, and will make the perfect addition to any Mario loving geek's bathroom! The geeky TP holder comes as a very simple kit that you put together yourself upon arrival, just add some glue and push the tabs into the Boo Ghost.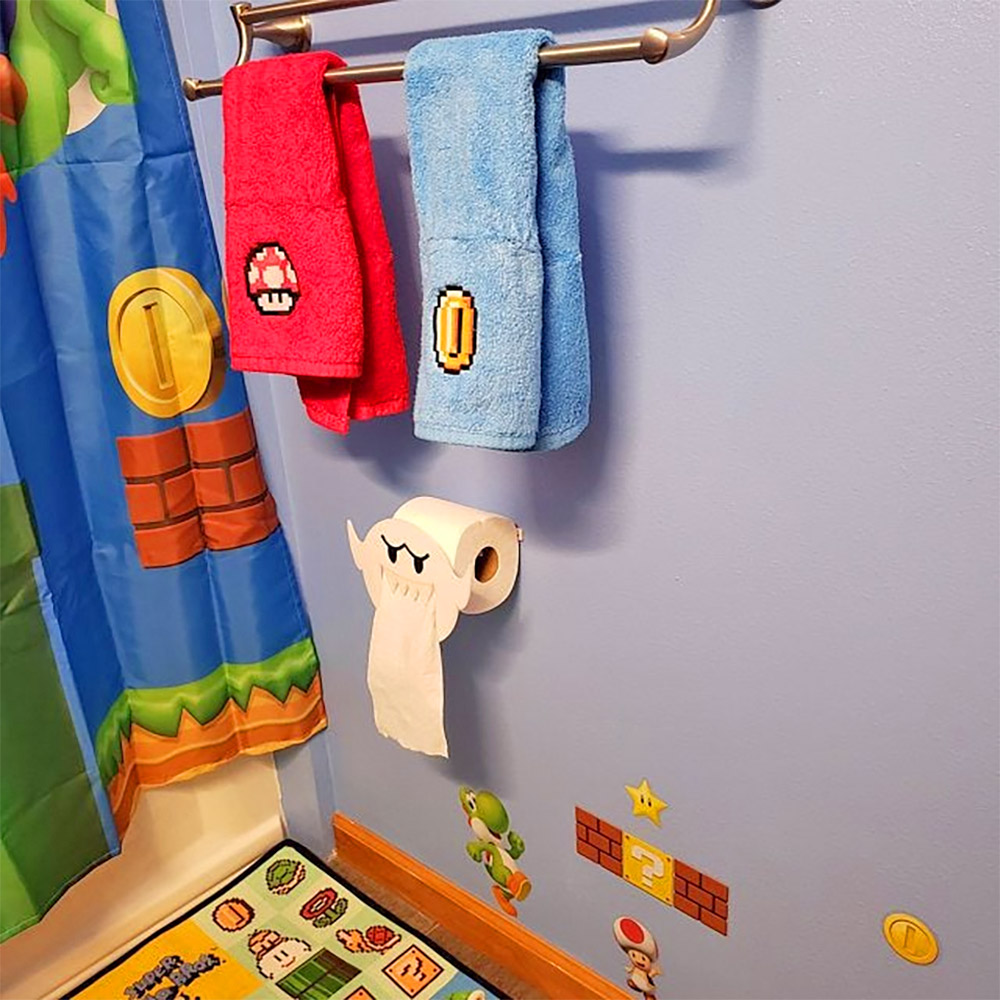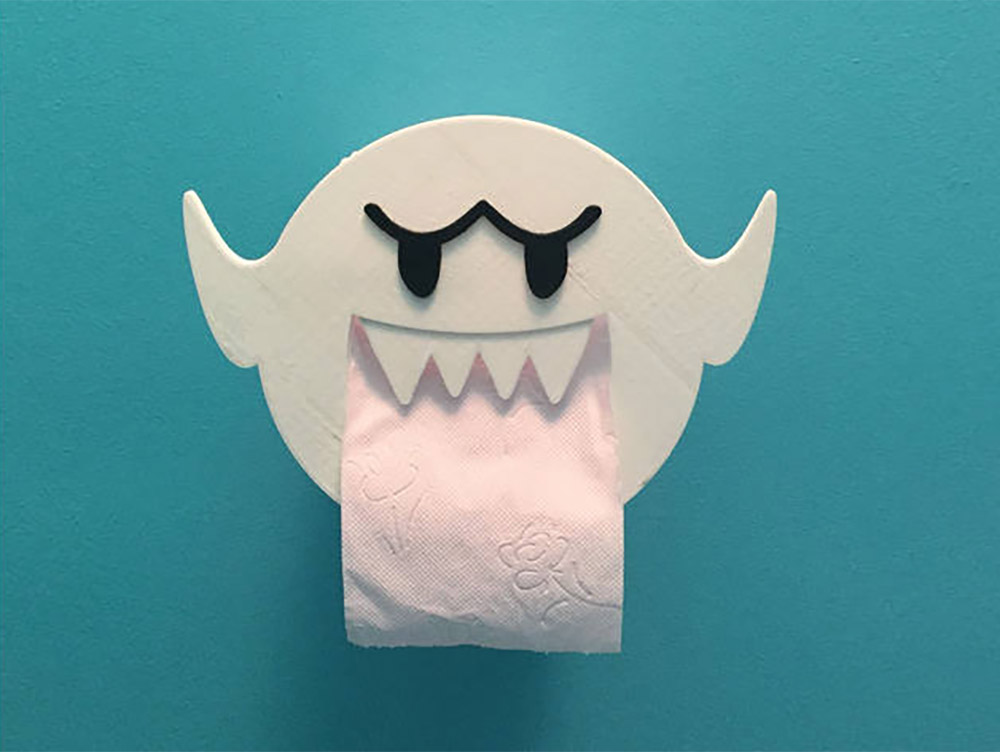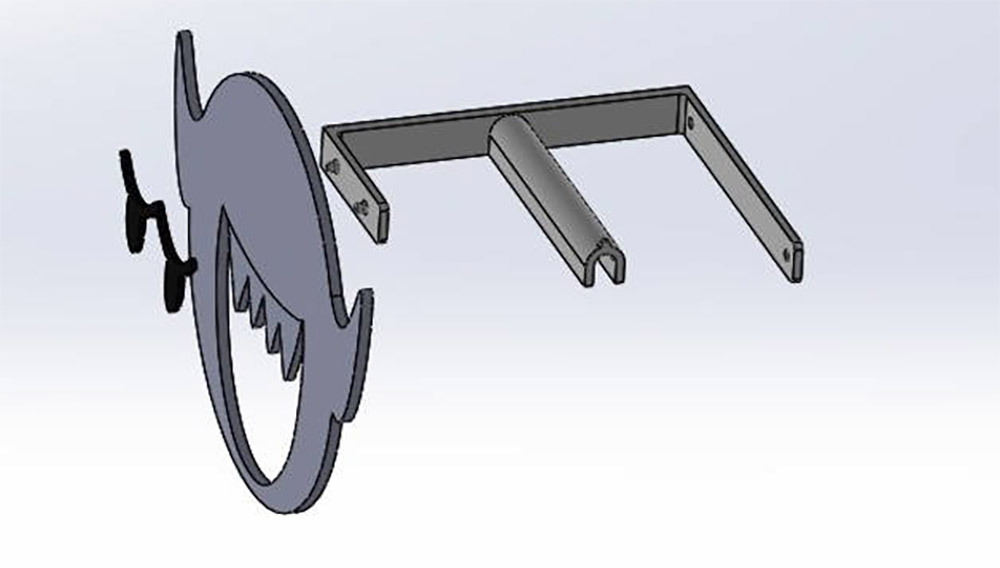 Super Mario Level Pen Holder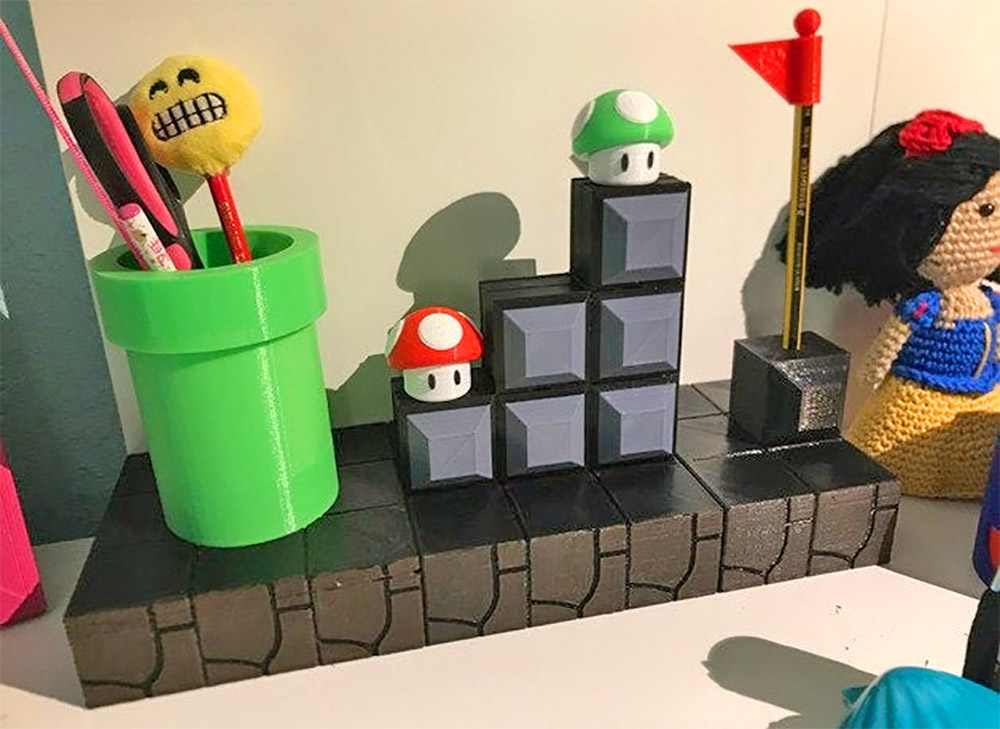 GET THIS ONE HERE
Warp Pipe Venus Fly Trap (or Succulent) Planter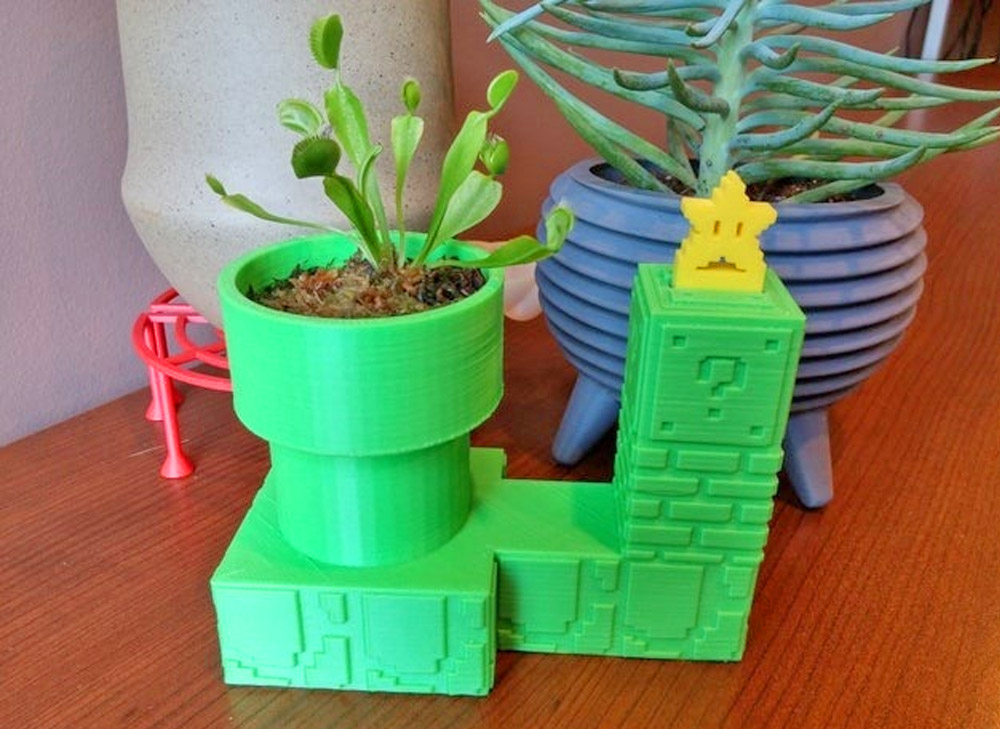 GET THIS ONE HERE
Wall Mounted Mario Level Game Controller Holders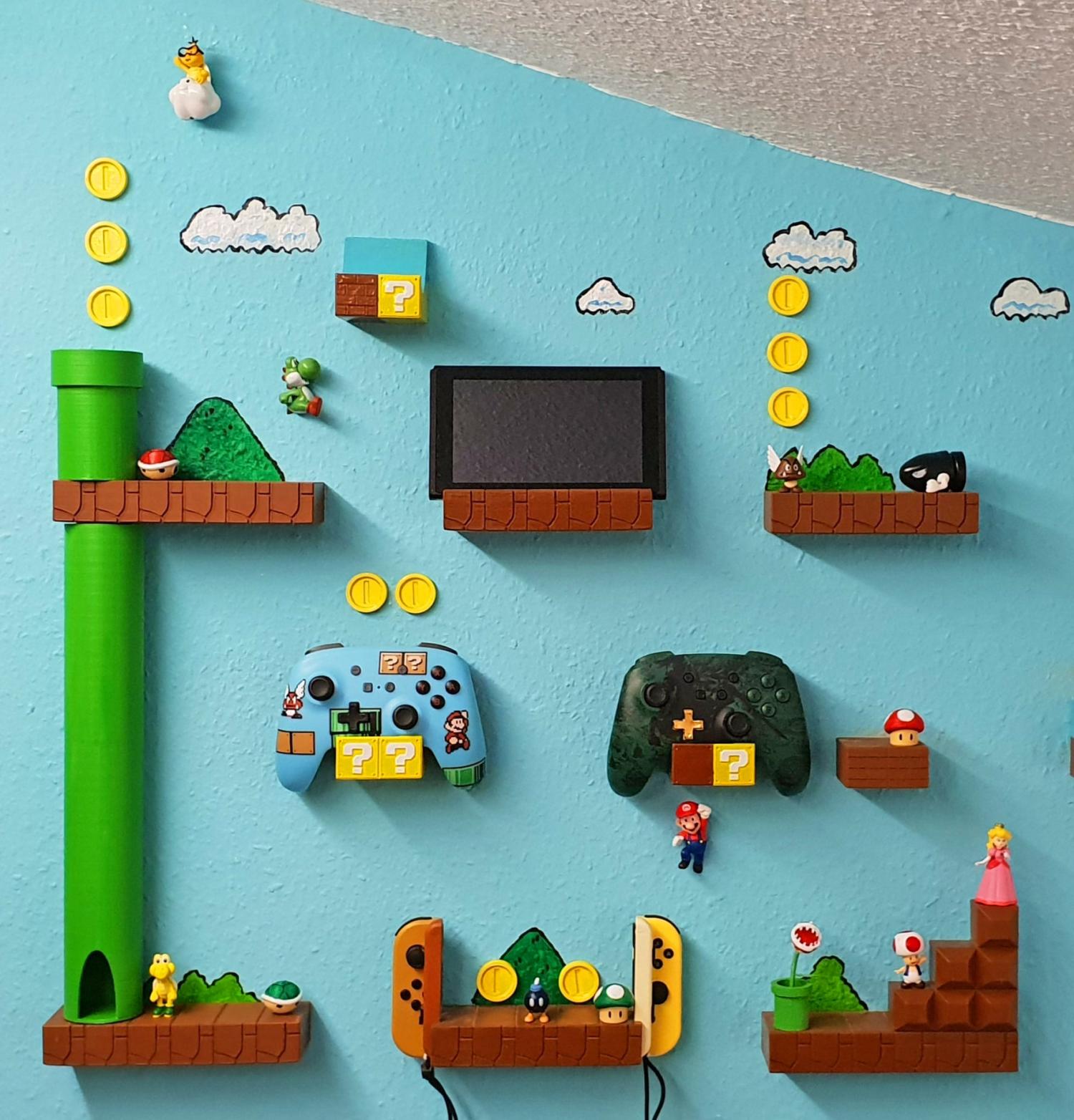 GET THIS ONE HERE