SunTree: Solar Powered Tree Charger
By Ryan on 06/26/2018 3:40 PM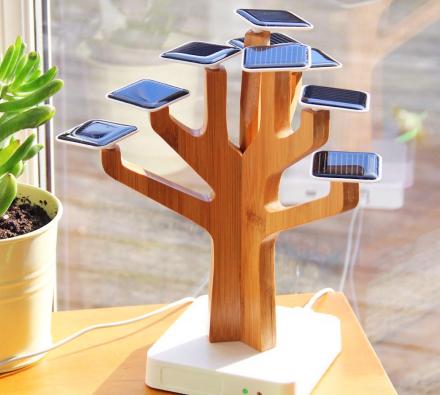 Sometimes it's not just about charging your phone, but more so about how you're charging your phone, and how cool your charger is! This unique solar powered tree charger named the SunTree mixes technology with nature, and gives you an awesome way to charge your devices around the house or office, while harnessing the power of the sun instead of having to plug into the electric grid.

Alternate Purchase Links
1 | 2
Made to look like an actual tree, the SunTree features an array of branches that each have a small solar panel on the top of it. The idea is, you place the SunTree next a window in your office or home and it'll charge its internal battery, and in turn that battery will charge your phone, table, and more when needed.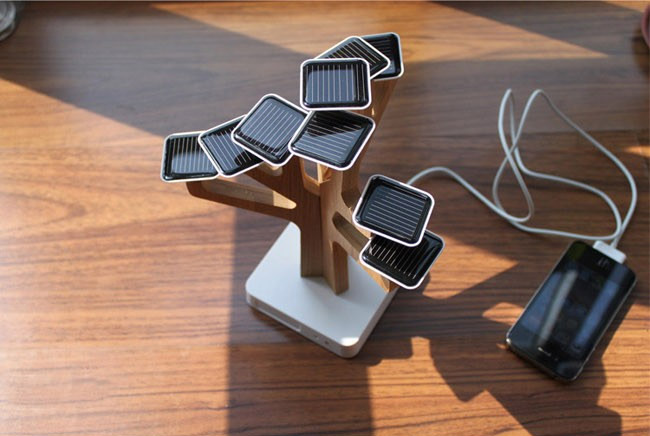 The SunTree features 9 different solar panels atop a unique wooden tree, and features a 1350 mAh rechargeable lithium battery inside that will have a steady stream of juice flowing to it to keep it charged via the solar panels.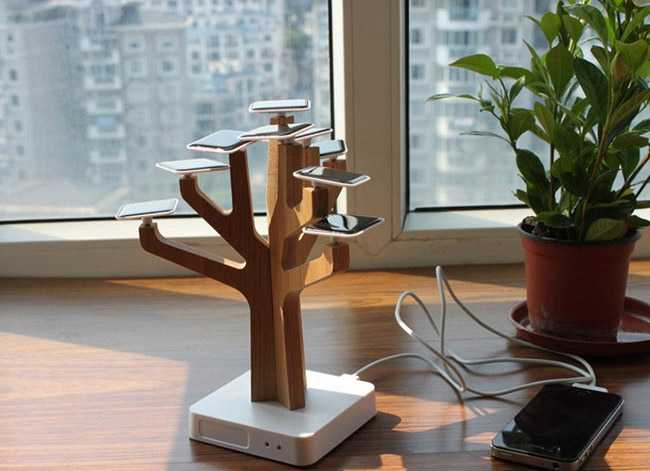 The solar panel tree phone charger has a USB output to charge your devices, and has a mini-USB input to give it an initial charge, or for use when it's cloudy. A mini-USB cable is included with the SunTree.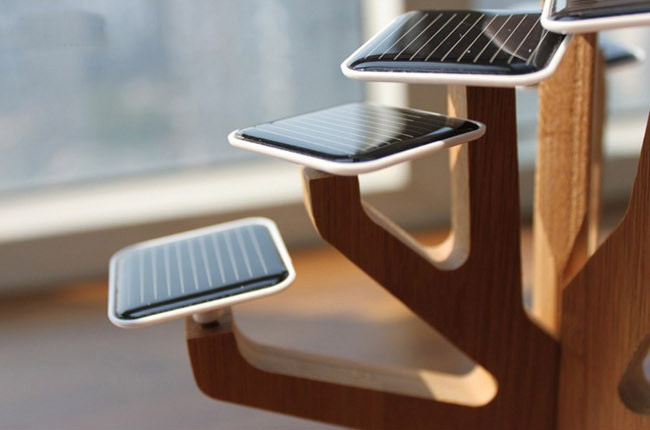 The Solar SunTree is made from bamboo wood along with ABS plastic for the solar panel leaves, and each solar panel has a collection capacity of 5,2V/20mA. The battery also has an output capacity of 5V/max 1000mA.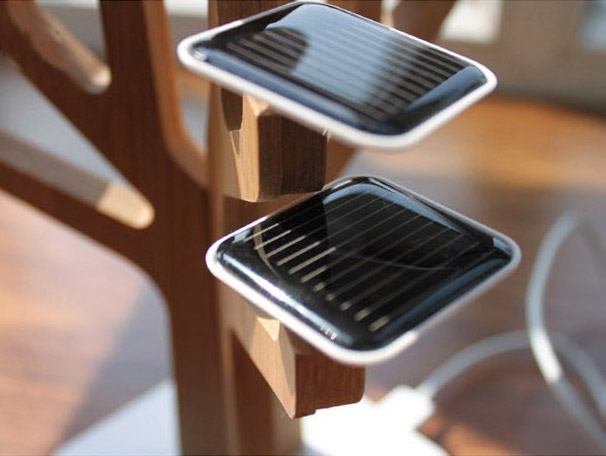 Note: It's best to give the solar powered SunTree an initial charge via the inlcluded mini-USB cable to fully charge the internal battery before relying fully on the solar leaves of the tree.