Stuffed Meatballs Maker
By Ryan on 08/30/2017 10:04 AM (Updated: 12/13/2017 12:53 PM)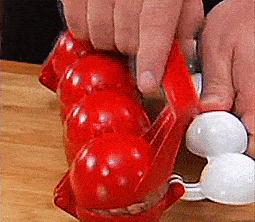 If your family loves meatballs, then your family surely enjoys stuffed meatballs. Why not make it easy to feed them to the whole family with this stuffed Meatballs Maker? This unique kitchen gadget is a must for your kitchen that will deliver perfectly sized stuffed and unstuffed meatballs every time.
The meatballs maker simultaneously makes up to 4 large stuffed or unstuffed meatballs in less time than it would take by hand, with one press. All you have to do is put meat into the white holder and press the meat using the red pressing tool to create a pocket. Then you place your fillings into the pocket, then add meat to the red holder, and fold or close on top of the stuffed halves and you are done.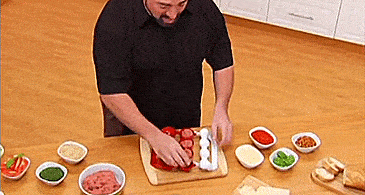 Best of all, your hands don't need to get dirty while making meatballs like they normally would. It takes just two easy steps, just fill and press. This meatball time-saver is made of BPA free, eco-friendly plastic, is dishwasher safe, and measures 9-1/4" wide x 10-5/8" deep x 1-3/4" tall. Your family will wonder how you made so many perfect meatballs in so little time, but they will be too busy eating to comment on this fact.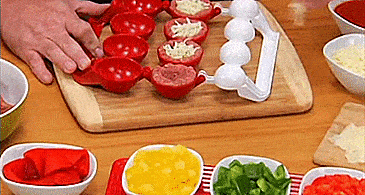 Unique kitchen gadgets like this are practical and easy to use. That translates into less hassle for you.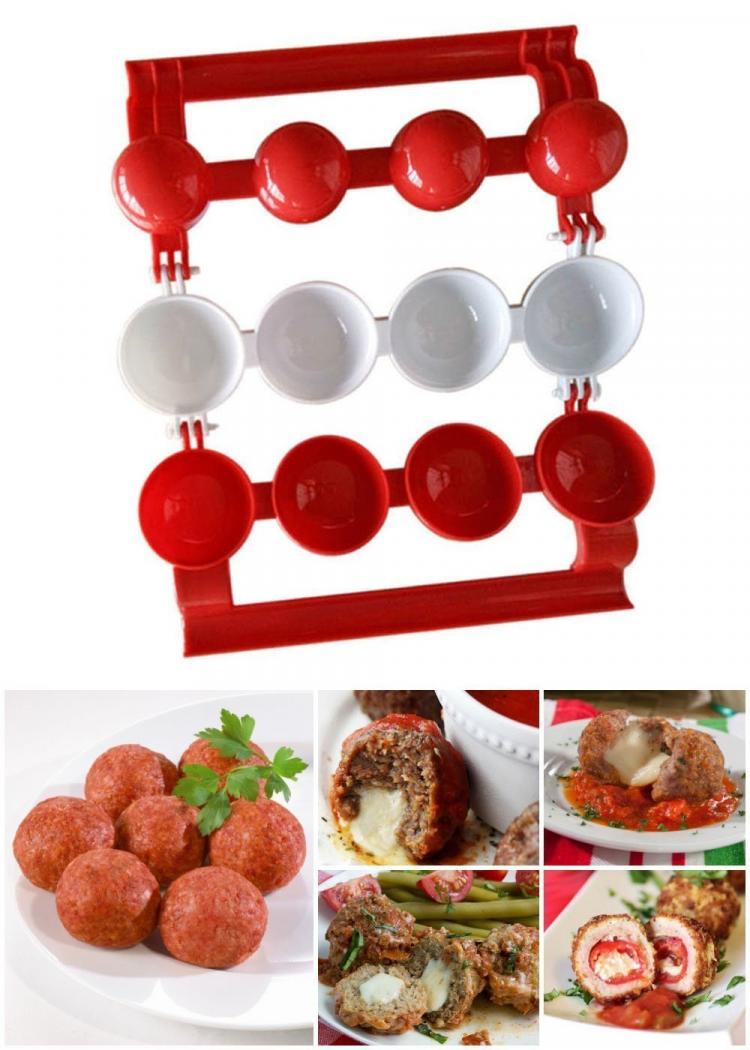 Check out the stuffed meatballs maker in action via the video below.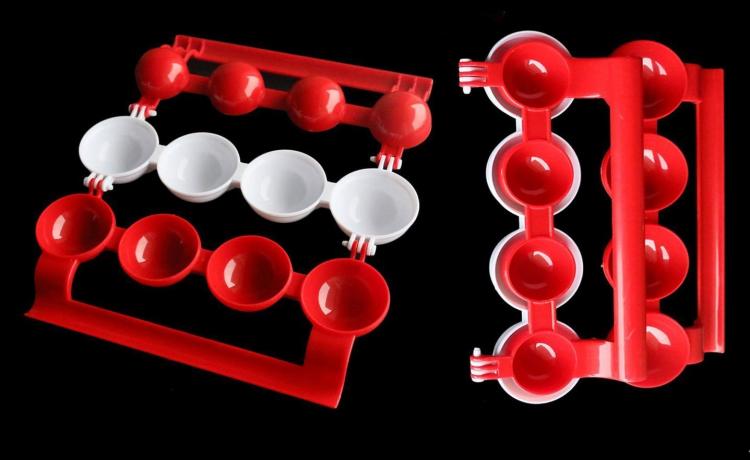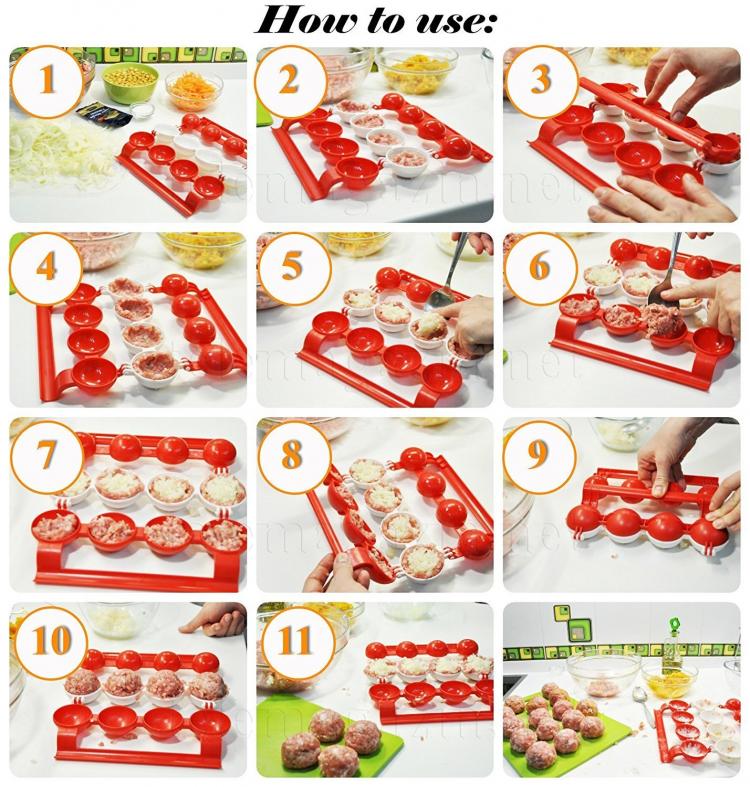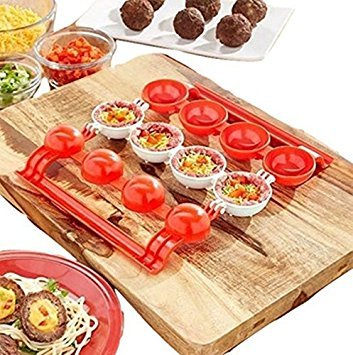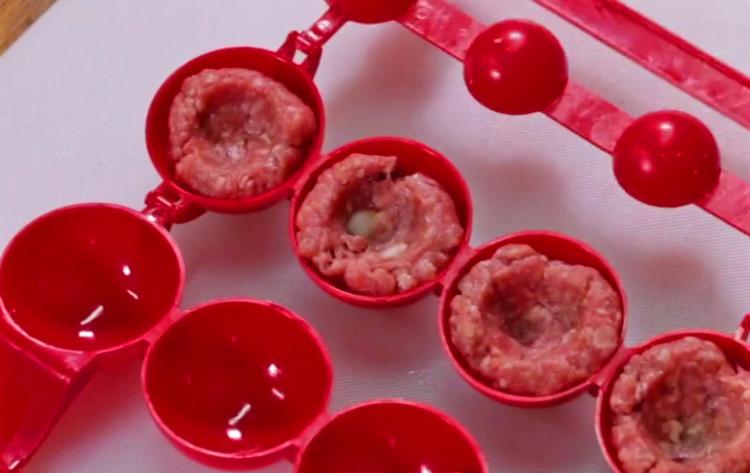 Subscribe To Our YouTube Channel