This Antimicrobial Toilet Seat Handle Adds a Clean Handle To Any Toilet Seat
By Ryan on 02/03/2022 11:39 AM
Whether you're potty training your kid with the PeeBall toilet game or jamming out to some tunes with the Bluetooth toilet speaker, there's no shortage of gizmos and gadgets that you can use to elevate your bathroom experience. However, if you live with (or are) a person who forgets to lift the toilet seat when going number one, you might start to wonder if there's some way to improve the bathroom etiquette in your home without touching that nasty, germ-ridden toilet seat.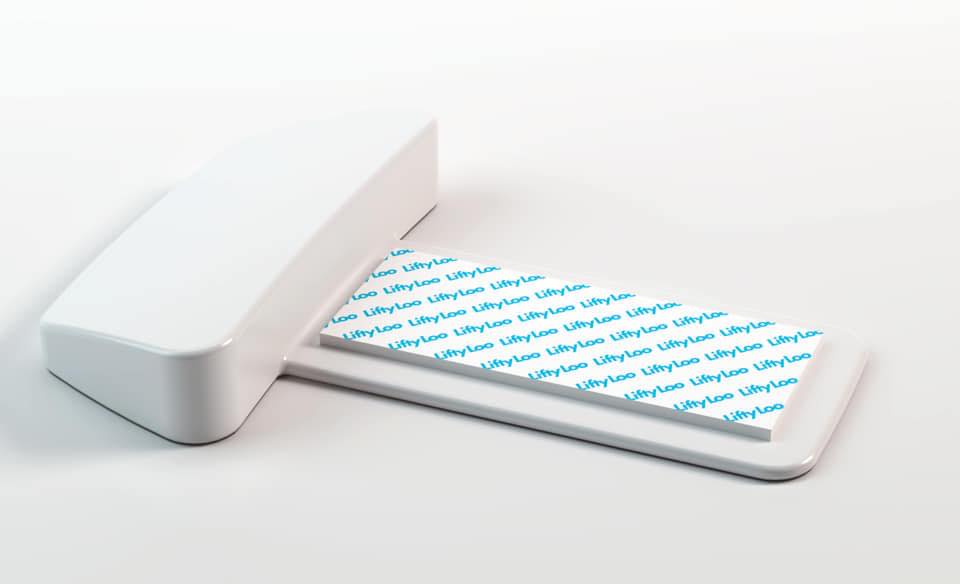 Well, here at OddityMall we always got your back (and backside). Check out the Lifty Loo Seat Handle, an antimicrobial toilet seat attachment that makes the process clean and easier than ever before!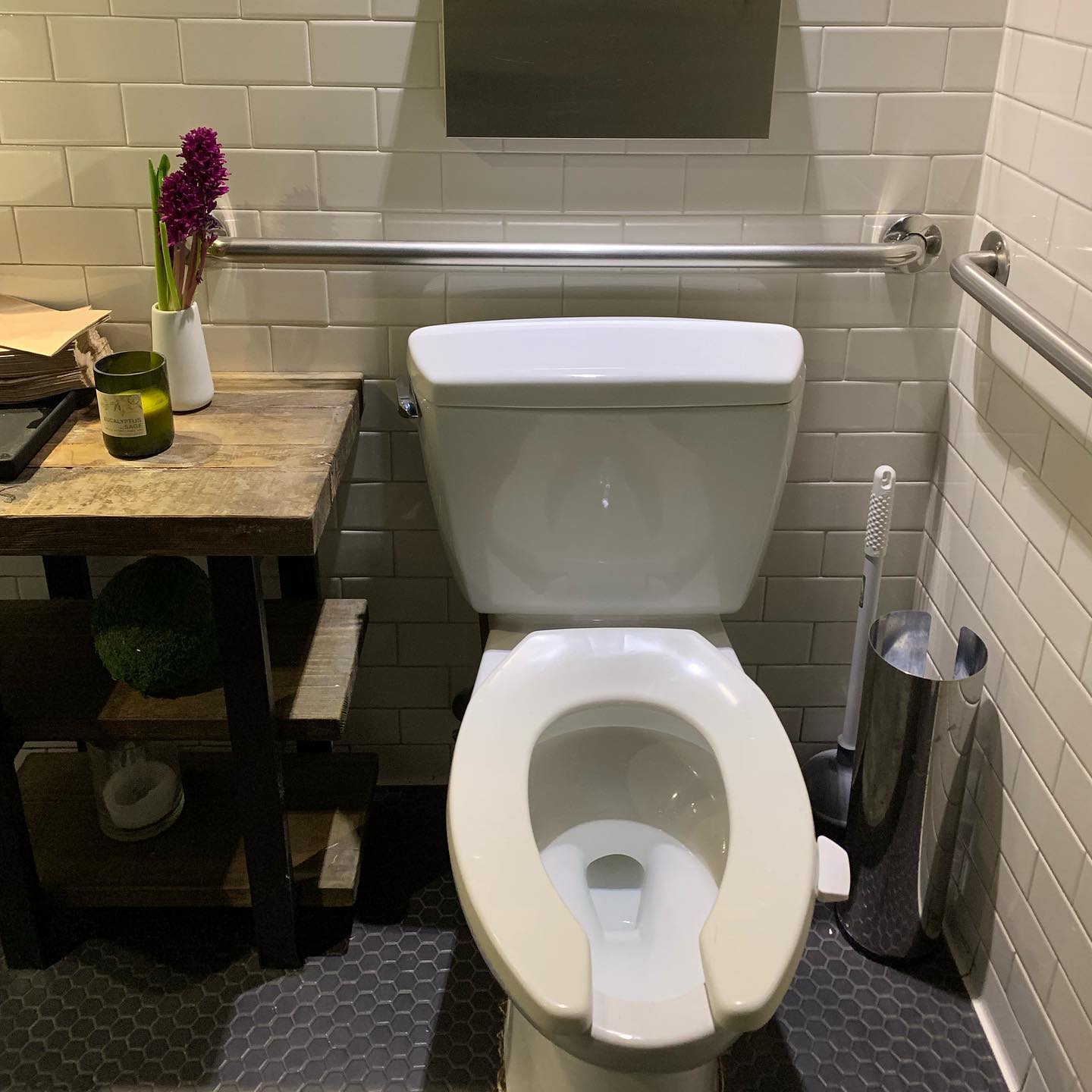 Here is how it works. The Lifty Loo attachment has a thick, 3M adhesive strip specially designed to fit seamlessly on the bottom of a flat toilet seat. Peel off the cover and stick the attachment on the underside of the seat while it's in the raised position. That's it!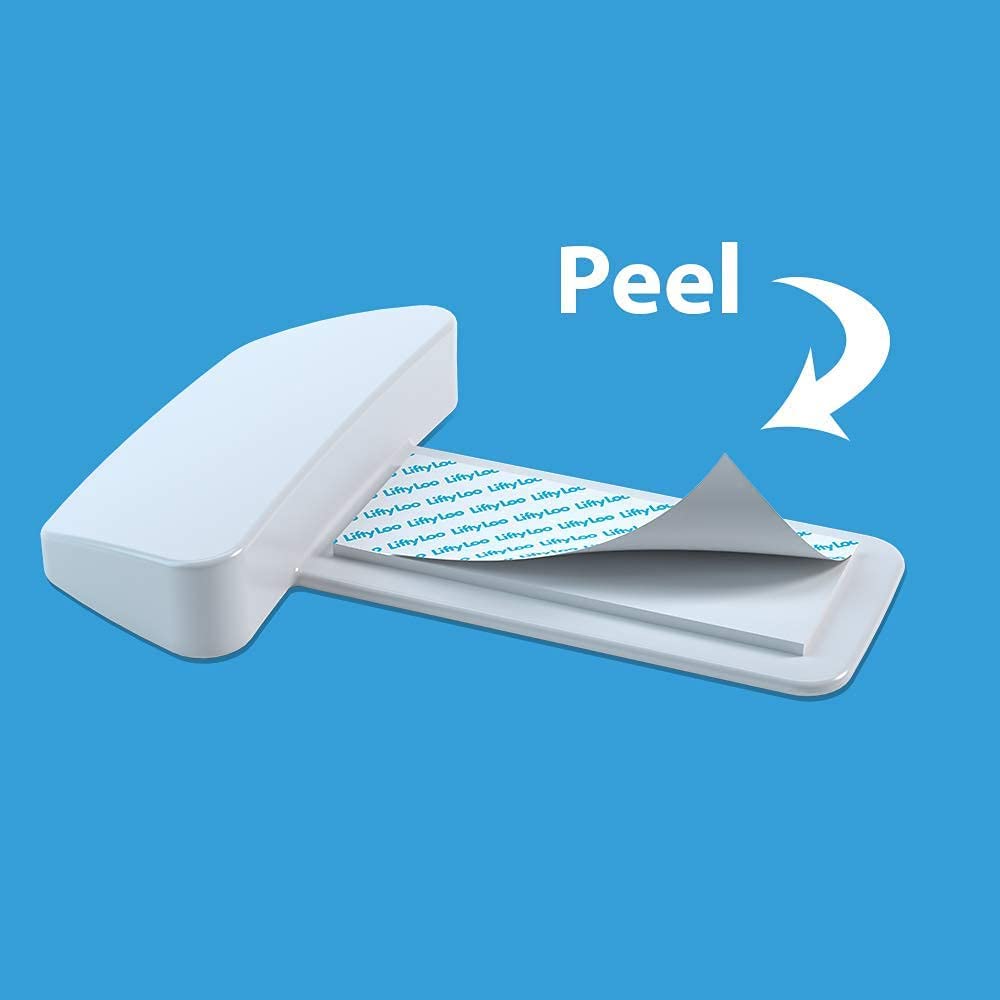 Now you have a simple, easy to grip handle that encourages your loved ones to lift the toilet seat and prevent a mess. The Lifty Loo toilet seat handle has an antimicrobial surface that prevents the buildup of bacteria, and the ergonomic design keeps it stuck to the bottom of the toilet for as long as you need.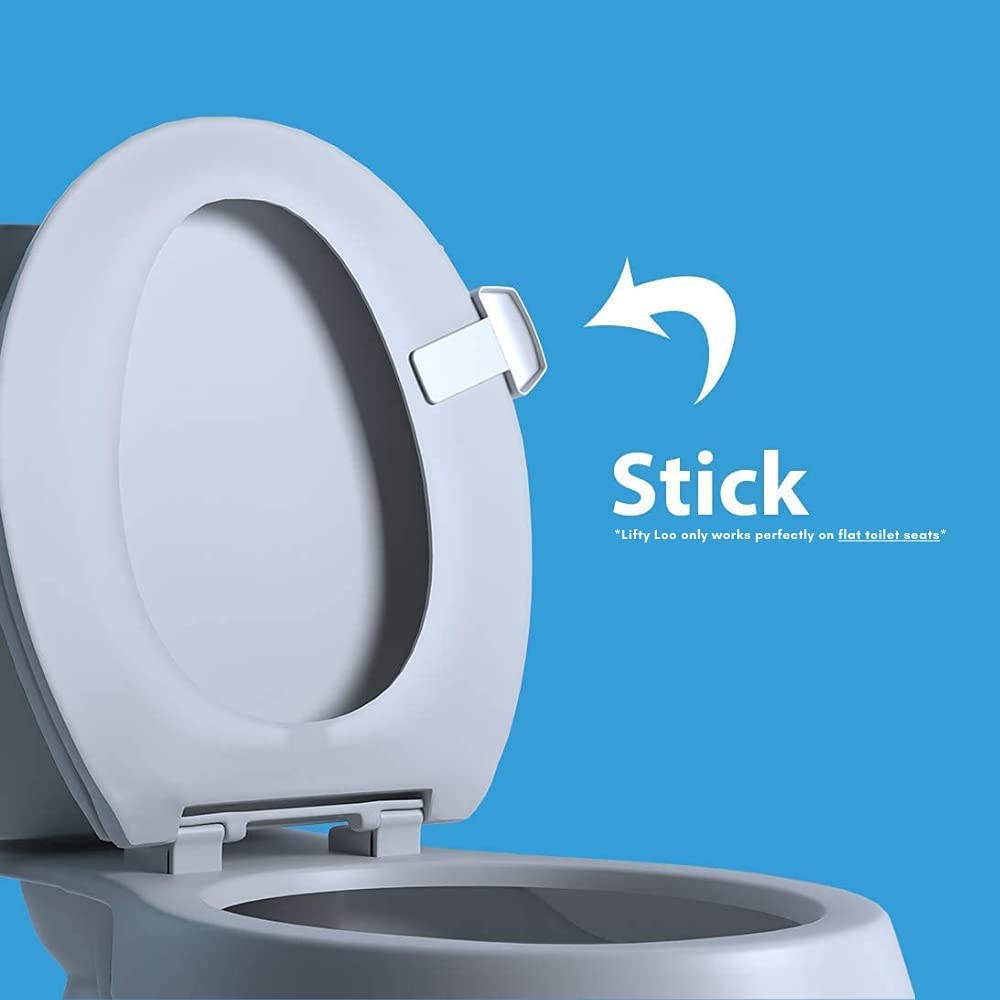 The antimicrobial toilet seat handle also uses high-quality adhesive that will never leave behind a gunky residue if you want to remove it. As the company's slogan says, "Less Mess, Less Stress".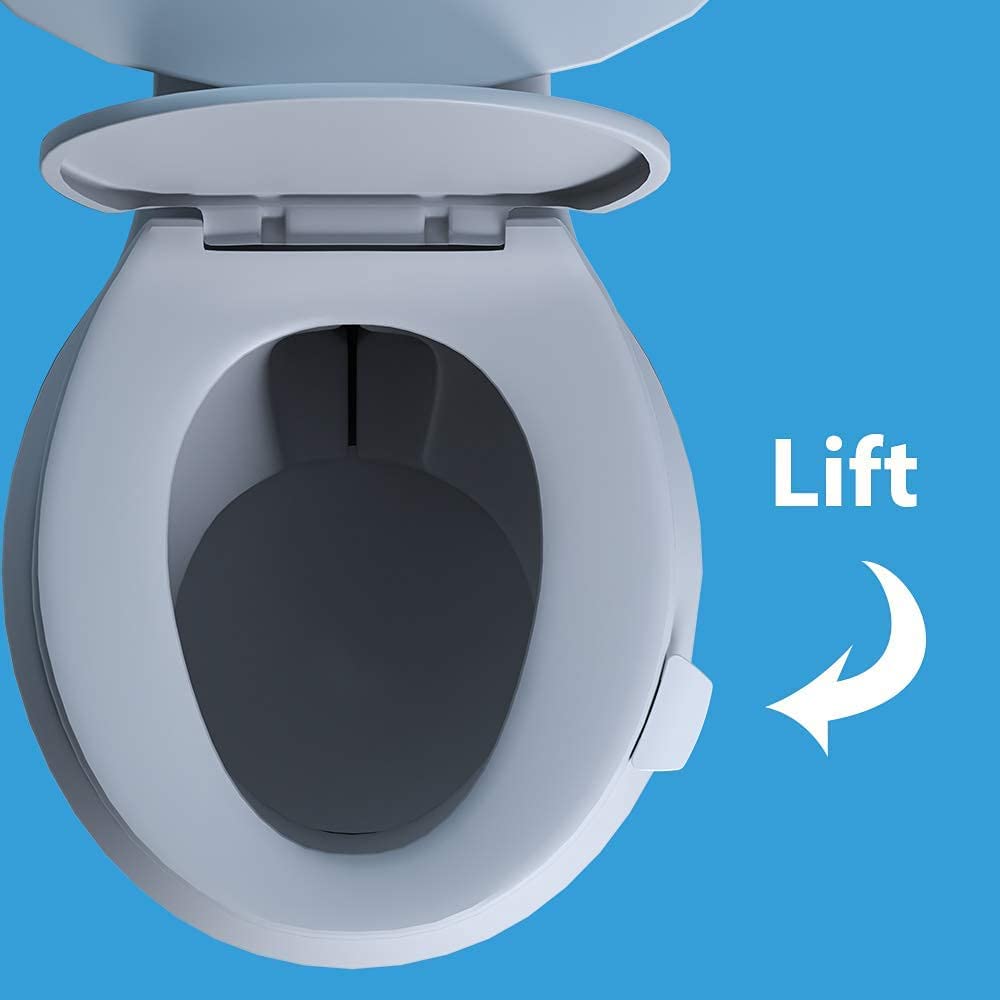 The little toilet attachment is available in two stylish colors: original white and sky blue.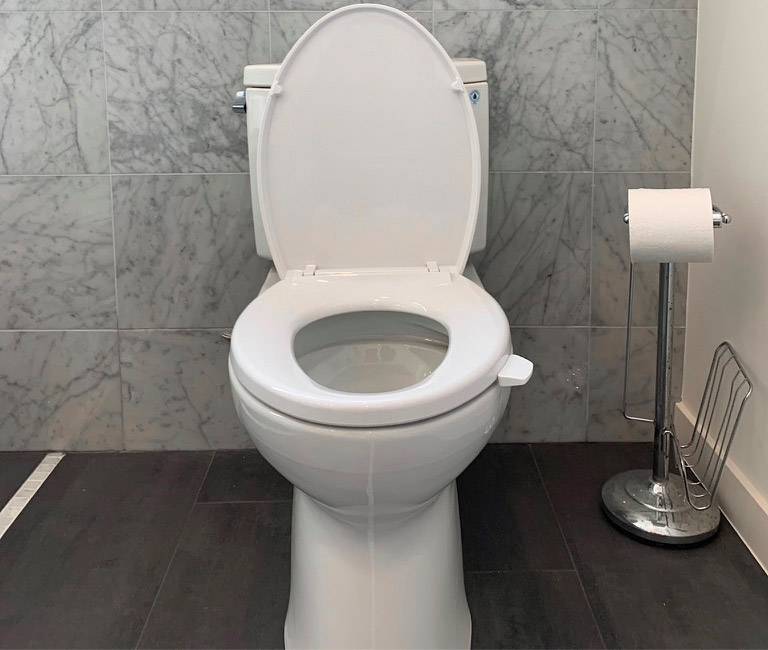 Whether you need a Lifty Loo for your home, office, retail establishment, or restaurant, this clever device will keep your hands clean and serve as a constant visual reminder to just lift the damn toilet seat.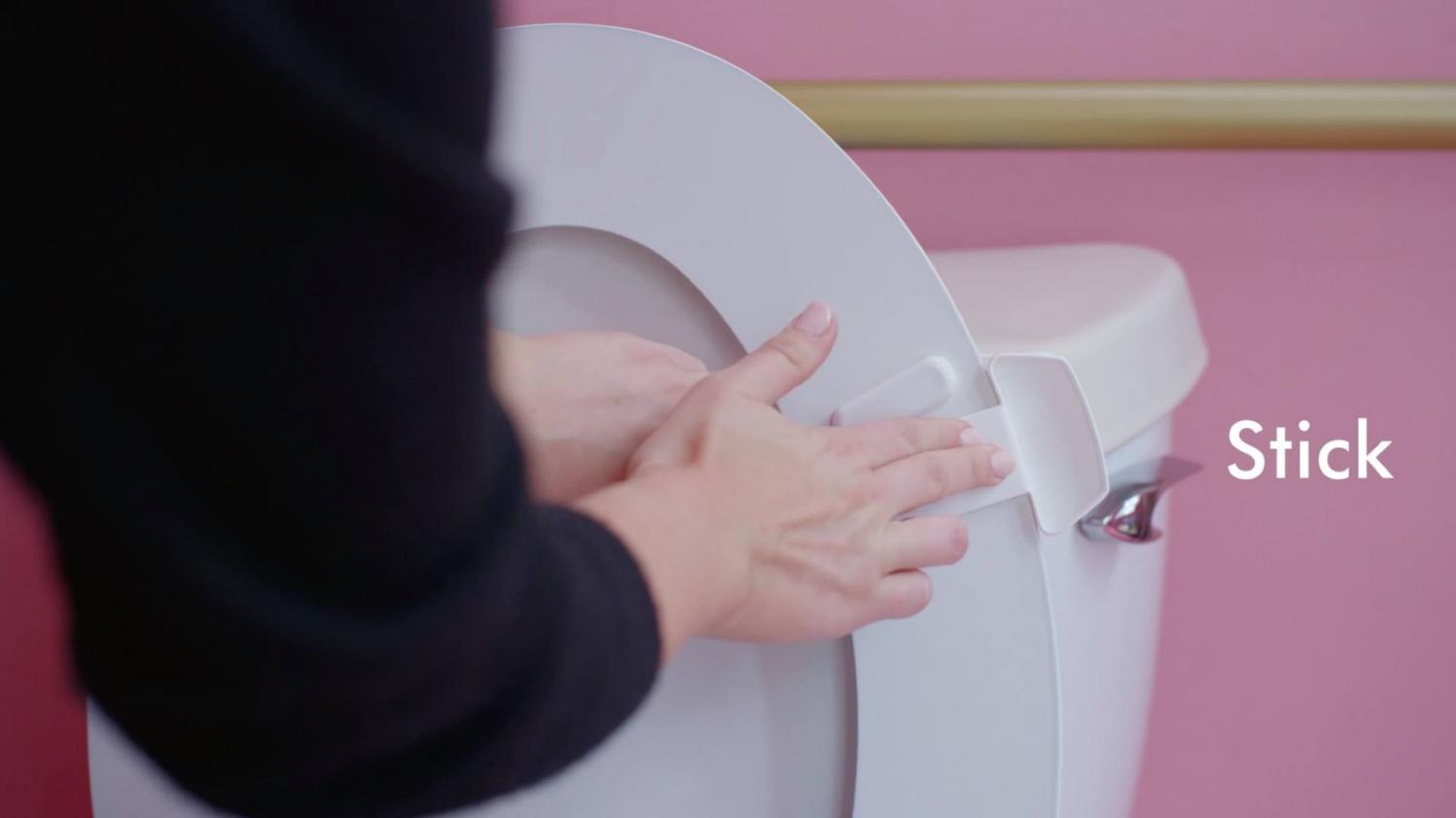 The company behind the ingenious bathroom accessory also donates 5 percent of its sales to Charity:Water, a non-profit organization that works to give everyone around the world access to clean water. So buying a Lifty Loo can make your conscience just as clean as your toilet seat!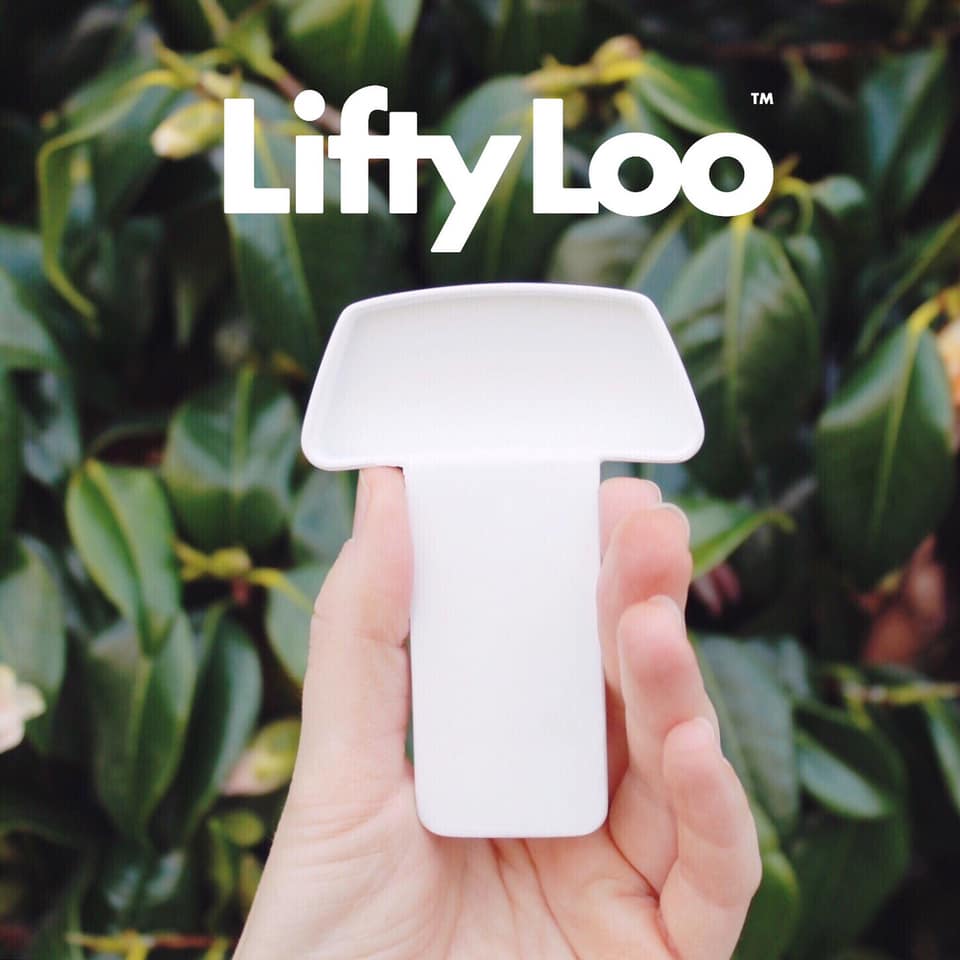 On the product's Amazon page, customers have been raving about the toilet seat handle's clever and easy-to-install design. One 5-star review, left by a happy parent named Daphne, stated, "Why not encourage clean bathroom habits, right? Especially with 2 young boys in the house, buying this just made sense. The tabs have stayed on for over a month now with no issues. It's also great that the box comes with 2. The only reason why I was hesitant to get them was because I thought it would look ugly, but they're not too noticeable at all, and don't get in the way either. I'm very happy I found these."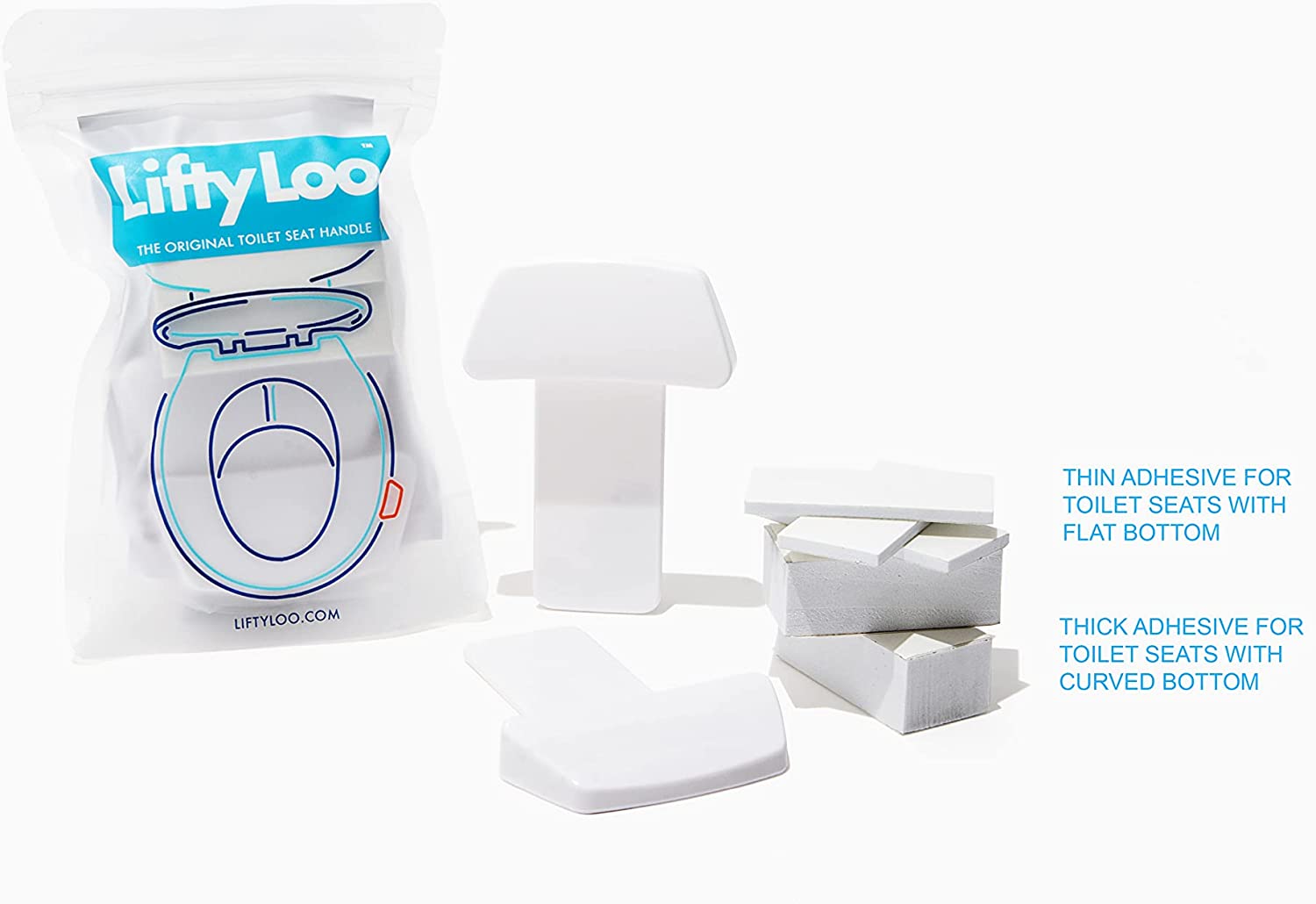 You can snag a pack of these Lifty Loo antimicrobial toilet seat handles in either stylish color for just $14.95.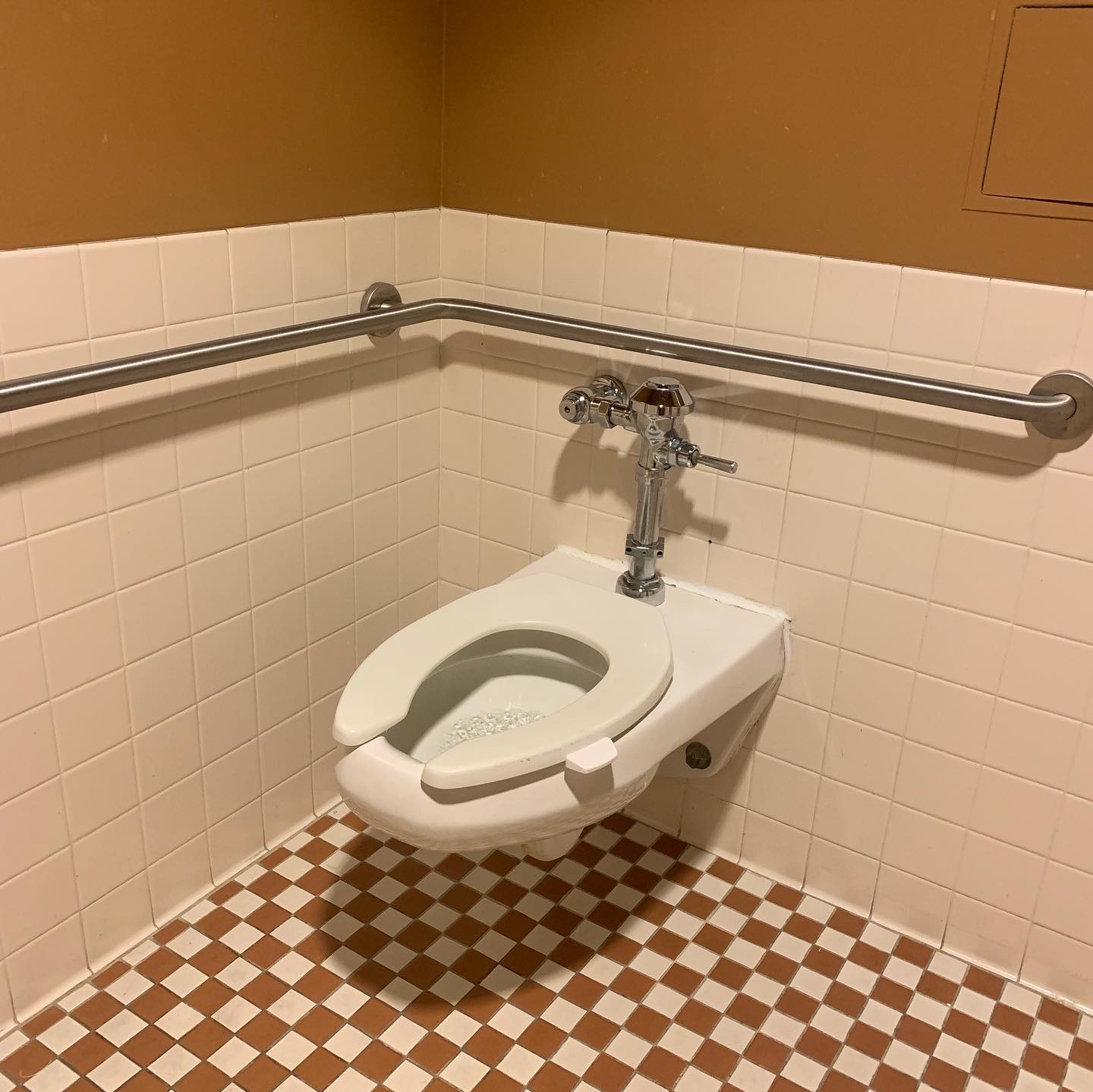 Check out the Antimicrobial Toilet Seat Handle in action via the video below.
Subscribe To Our YouTube Channel