Designer Cat Litter Box - Side Table Kitty Litter Hider
By Ryan on 02/10/2019 9:00 PM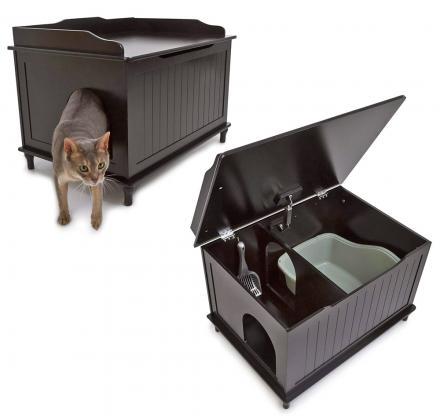 If you have a cat, and don't have a deep dark corner of your basement that you could use for your designated kitty litter area, this unique designer cat litter box might be for you. It's a side table with a design that makes it double as a hidden cat litter area, with a zig-zag entrance so the actual cat litter box is discreetly hidden from view. The entrance hole can also be placed on either side of the box, depending on where in your living room you would like to place it.
It's called the designer kitty litter box, since it's supposed to look like a designer piece of furniture, when it reality it's a poop receptacle for your cat. Since there is just a small opening on the side of it, it should help keep the smell inside, and is actually a pretty great idea for those looking to save some space in their home.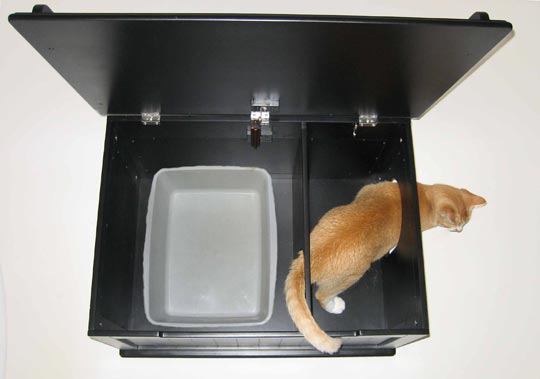 The side table kitty litter hider has two separate areas inside, the far area that's larger is meant to hold your actual kitty litter box, and there's a small opening to a smaller pass-through room that's meant to further separate the real-world from the kitty litter. You can has two pass through two doors that change sides of the table to get in and out.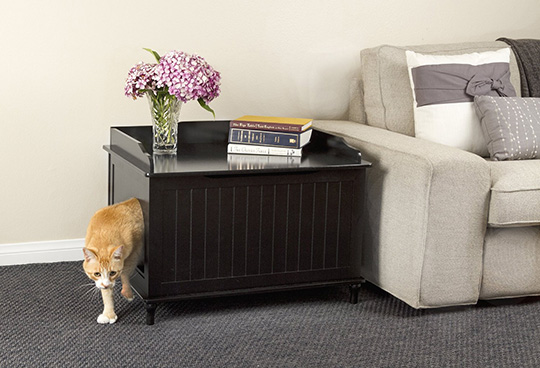 The side table kitty litter box has an easy opening top that lets you swing it up to easily access to kitty litter tray for cleaning, the entrance holes can be set up on the left or right depending on your furniture arrangements, the top has a soft open and close feature, and it comes in black or white colors to choose from. The kitty litter hiding side table weighs 35.9 lbs, and measures 29.1 inches long x 20.6 wide x 20.8 inches tall.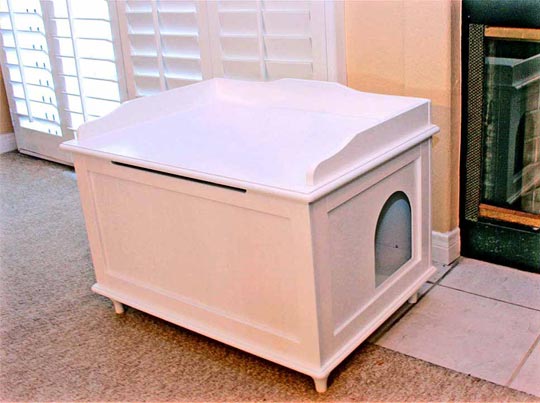 Check out the designer kitty litter side table in action via the video below.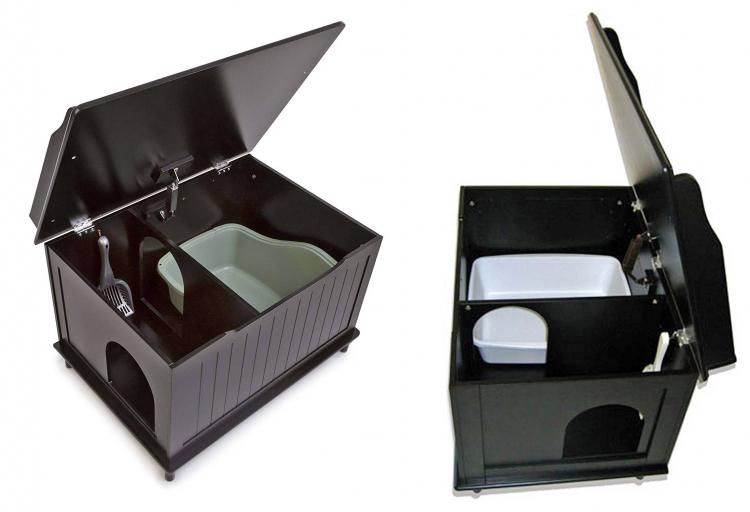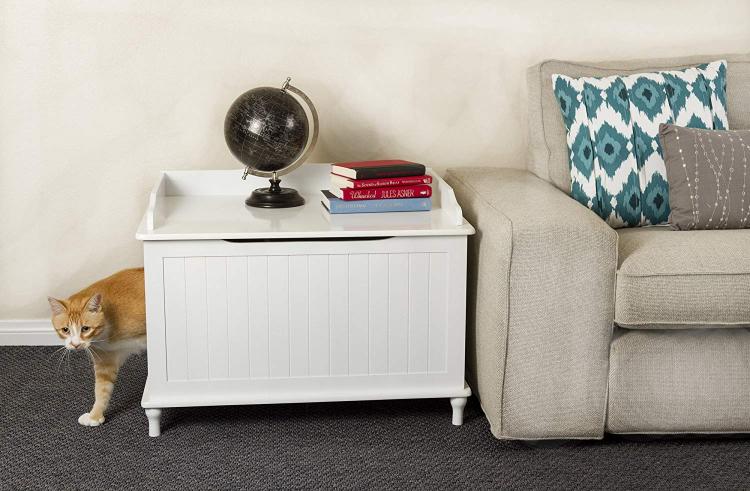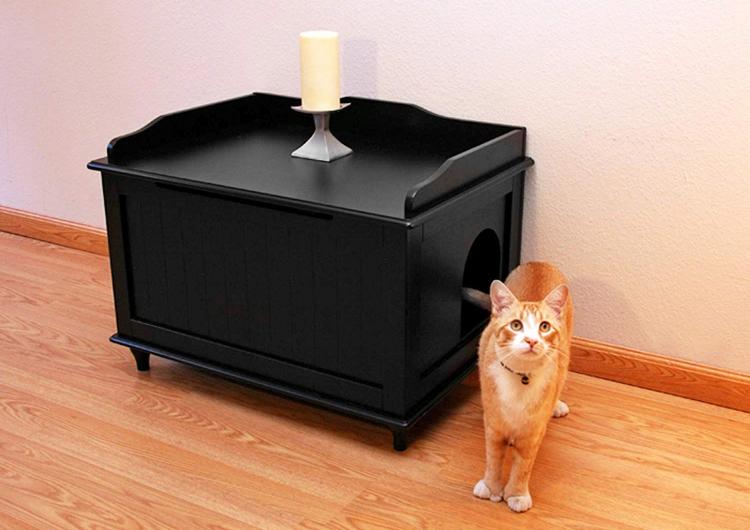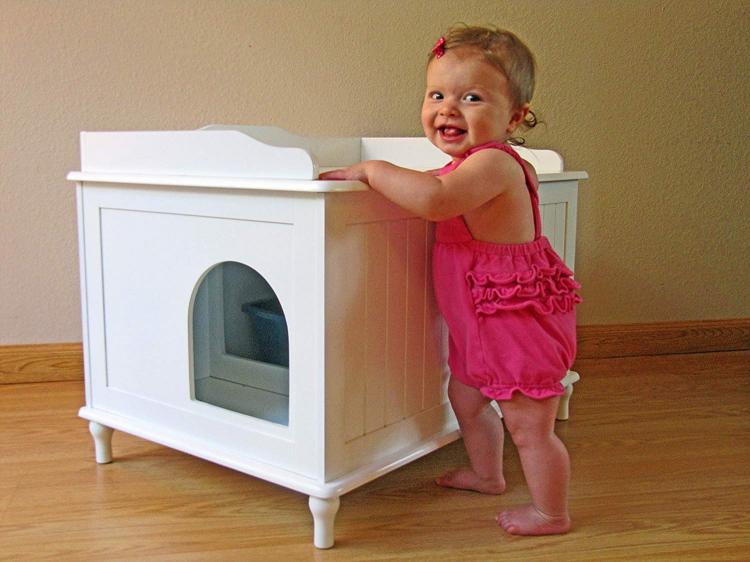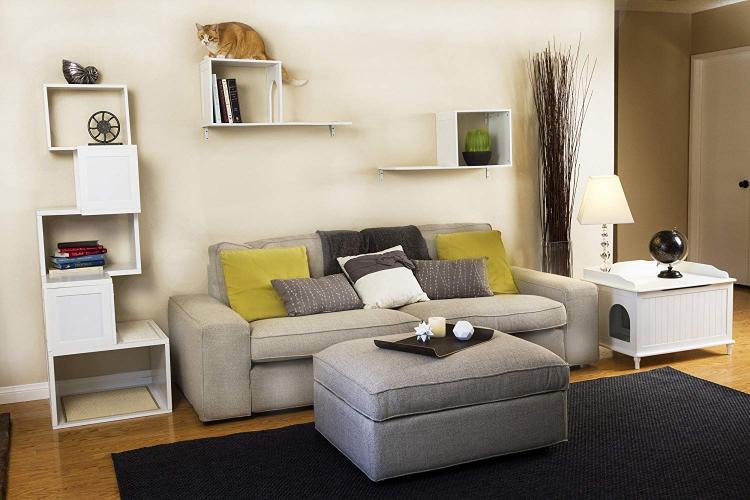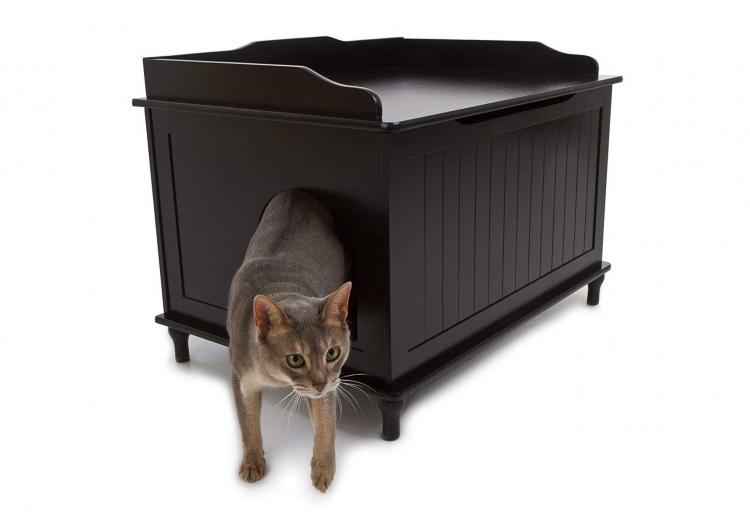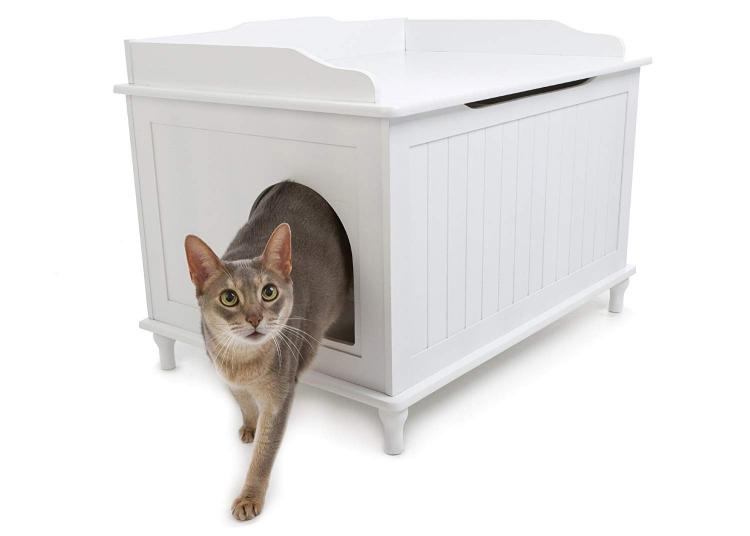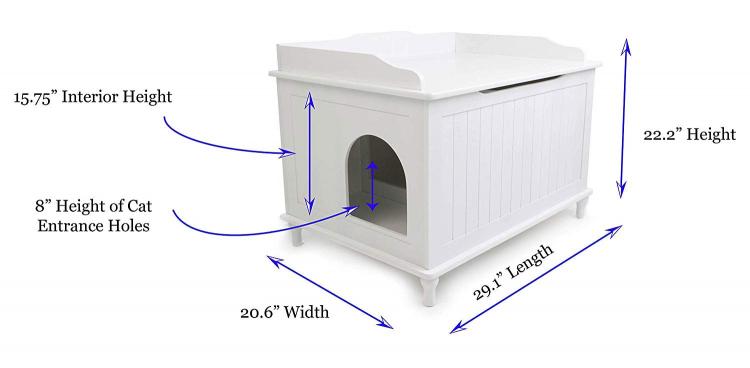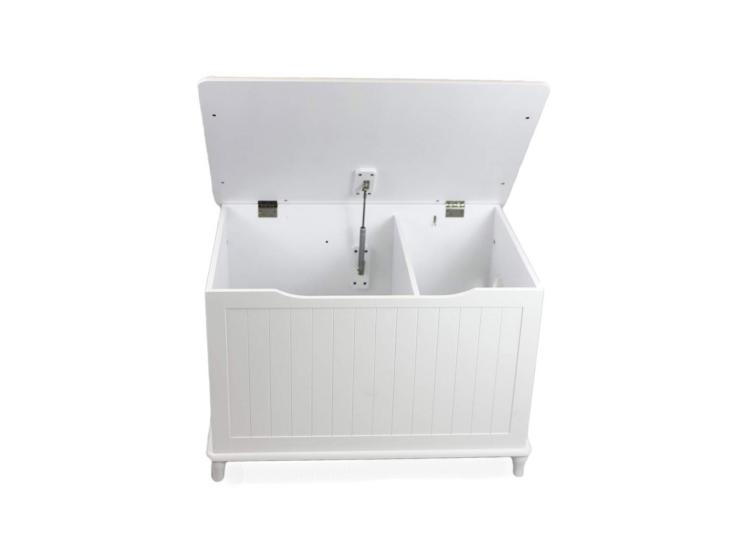 Subscribe To Our YouTube Channel