This Pokeball Lunch Box Is Perfect For Little Pokemon Hunters In Training
By Ryan on 11/25/2020 10:52 AM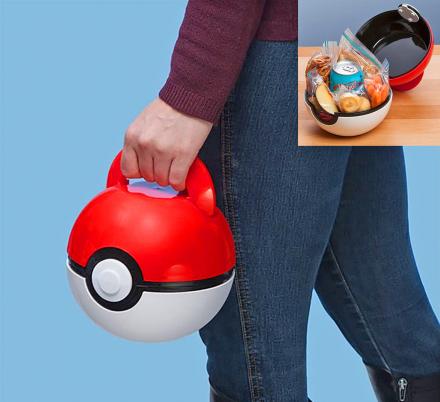 If you as an adult love Pokemon, chances are you're not going to be put off by carrying around a Pokeball lunchbox and being called a poke-geek, or whatever else they throw at you. Perfect for Pokeman trainers, this amazingly designed Pokeball lunch box makes it look like you're carrying around a real Pokeball, but open it up to reveal a nifty storage area for your entire lunch! Just pop open the lid to pack in a drink, sandwich, chips, fruit, and snacks.
The Pokeball lunch pale features a nifty handle for easy carrying, a push-button opening on the front of the ball to easily open the lid, it's made from food-grade-safe plastic, is dishwasher safe, and it measures 6.5 inches wide x 5 inches tall. The pokeball lunch box is officiially licensed from Pokemon, and is exclusively sold by Thinkgeek (now Gamestop).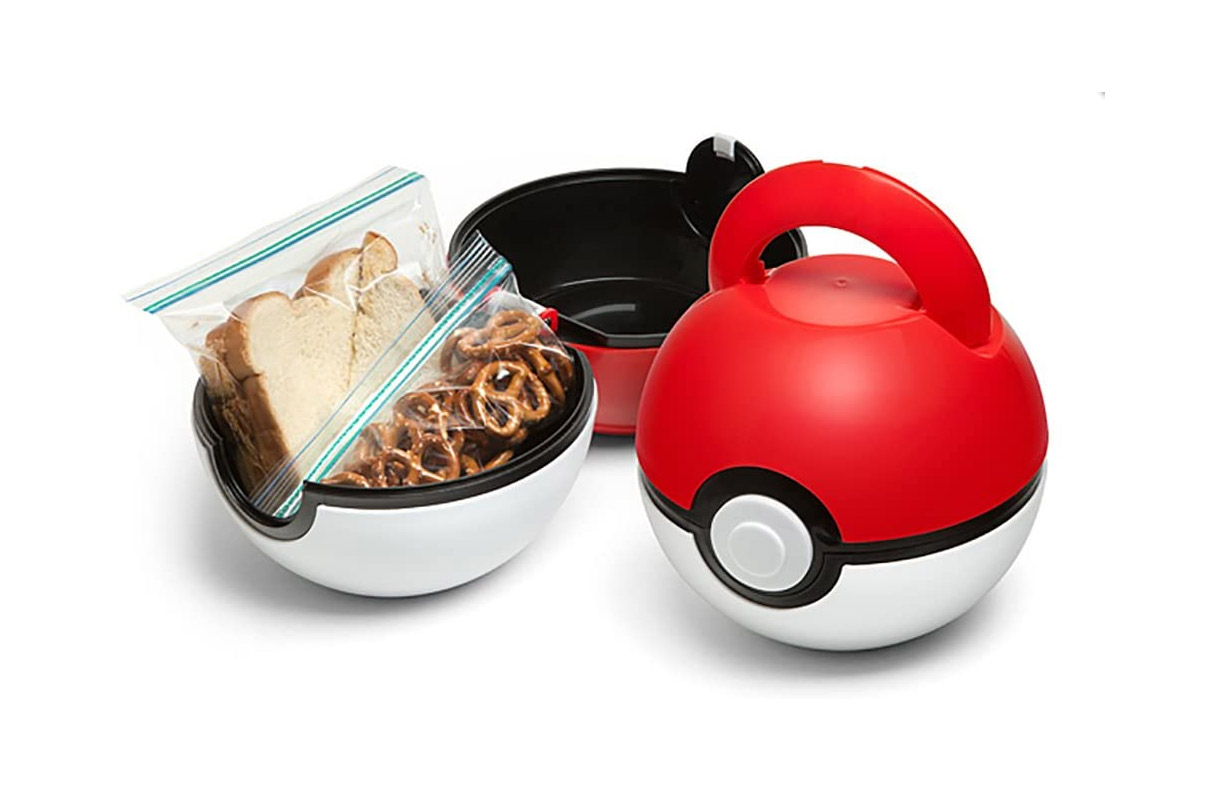 "Fill the Poke Ball Lunch Case with a healthy snack for your little ones. This Lunch Case is ideal for Pokemon Trainers on the go. The case also works as an adorable clutch or small travel case."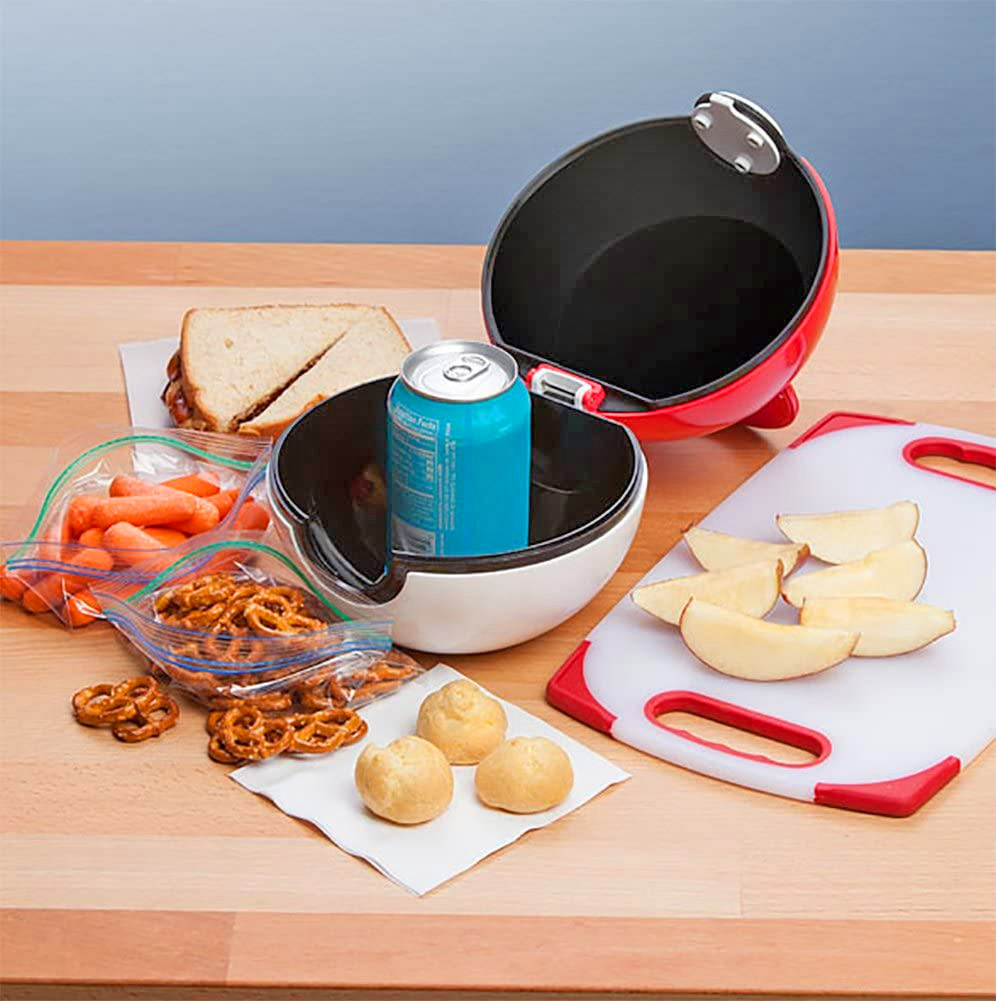 "Carry this Pokeball lunch case with its integrated handle. It also has a push-button release lid to open the case."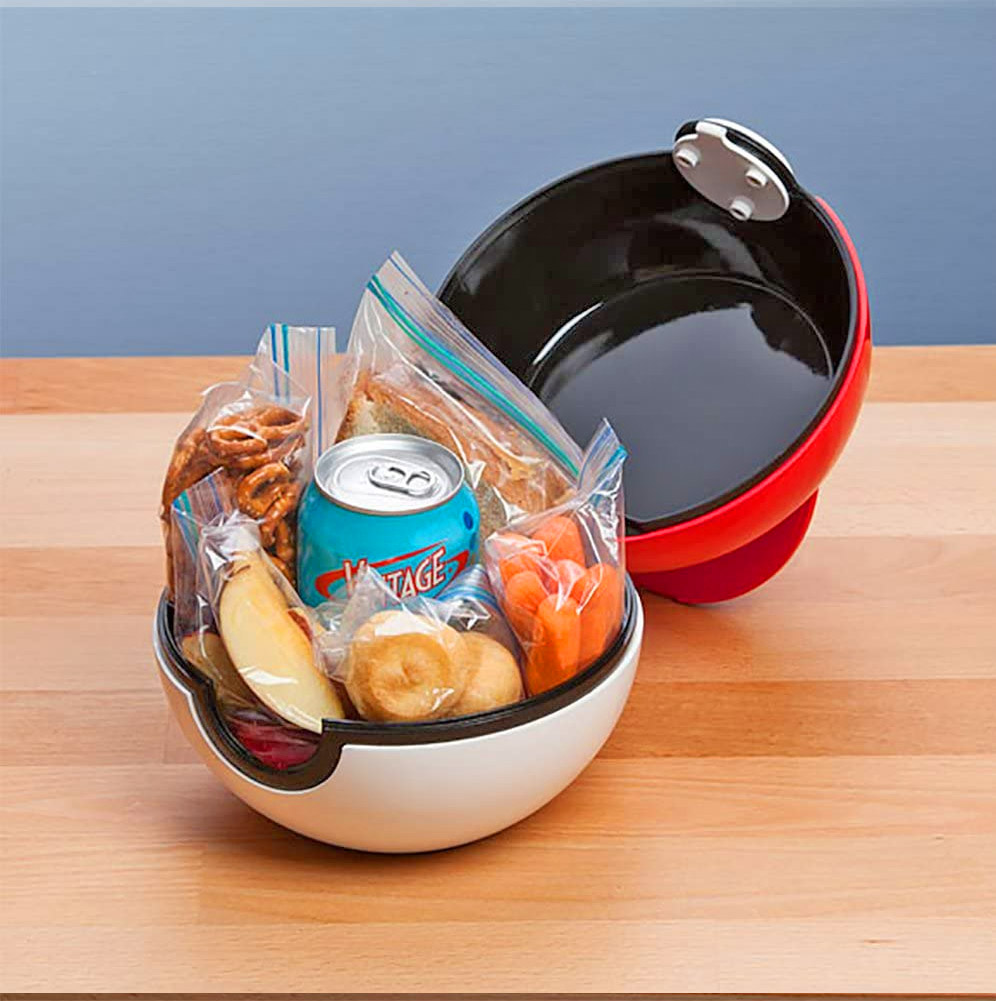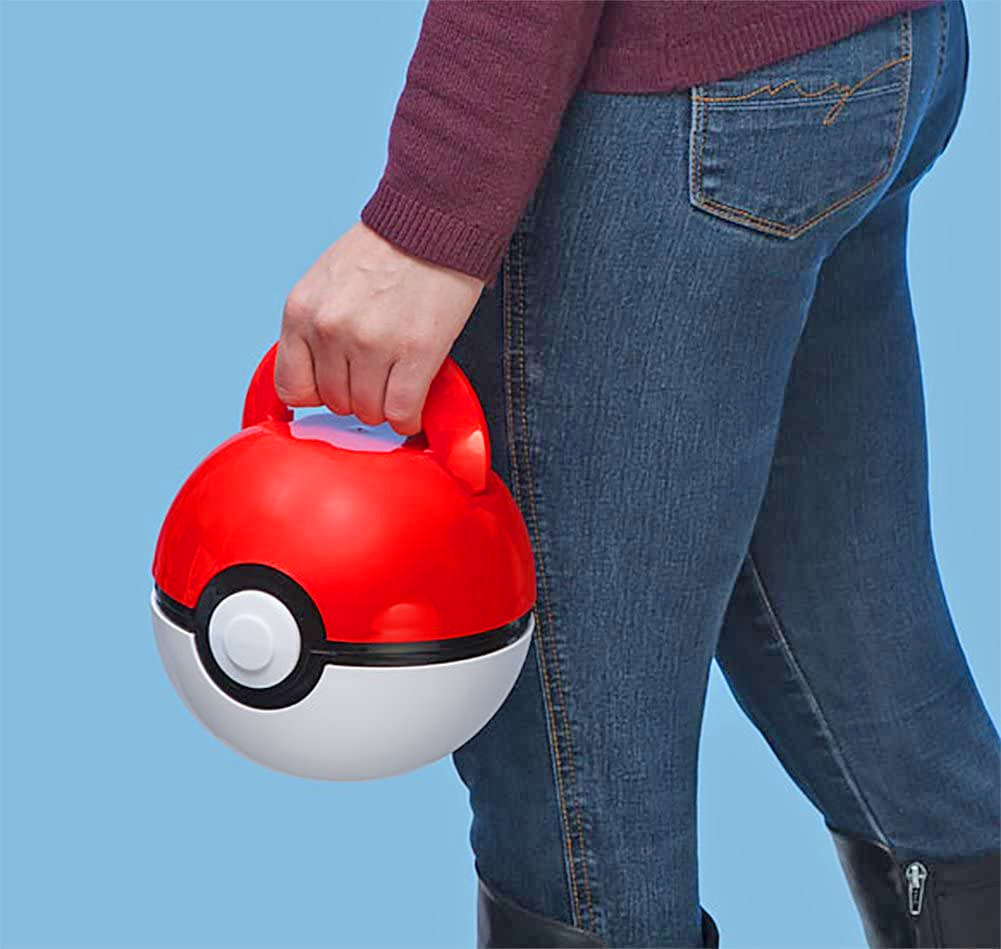 There's also another version of a Pokeball lunch box that's available on Amazon here. This version is a bit smaller and acts more of a container to hold one item of food rather than an entire lunch. It's called the "Skater Pokemon Poké Ball Pokeball Lunch Box". It measures 4.3 inches in diameter and also features another Pikachu container that sits inside of it.