Stuff It Up Pan: A Pan For Keeping Your Stuffed Peppers From Falling Over In The oven
By Ryan on 06/15/2017 9:50 AM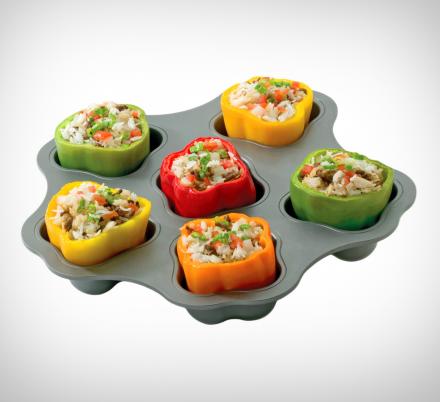 When cooking stuffed peppers in the oven, it's often tough to keep the peppers upright and keep them from falling over, thus spilling all of their precious ingredients. Unless you're stuffing your pan with peppers so that they can't possibly tip over, this stuffed peppers tray might be your next best bet.
Called the "Stuff It Up Pan", the unique baking pan has a spot for a total of 6 peppers, and they're perfectly shaped holes so they'll never tip over. Never worry about having to prop your peppers up using the edge of the pan or using some tinfoil again. Rest with ease knowing all of your ingredients will still be in your stuffed peppers when they come out of the oven.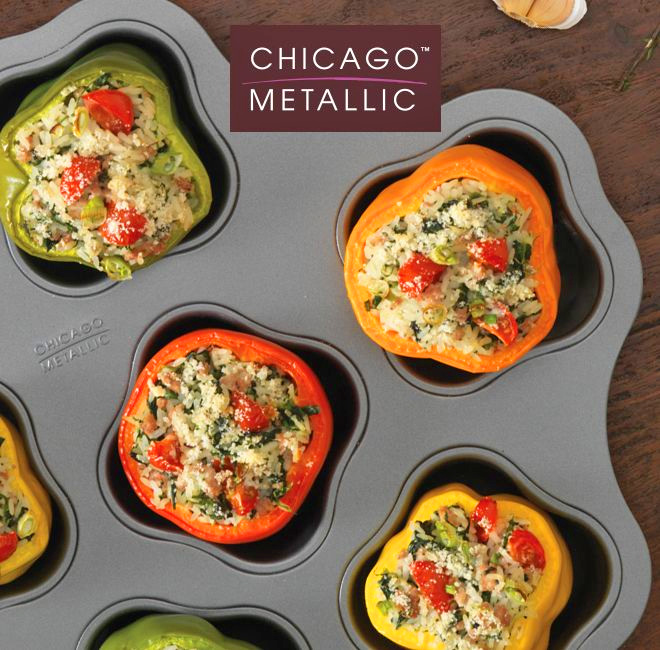 Created and sold by Chicago Metallic, the same company that brought you the split decision pie pan, the stuffed pepper pan will not only keep your peppers upright, but will also help the peppers keep their shape while cooking in the oven.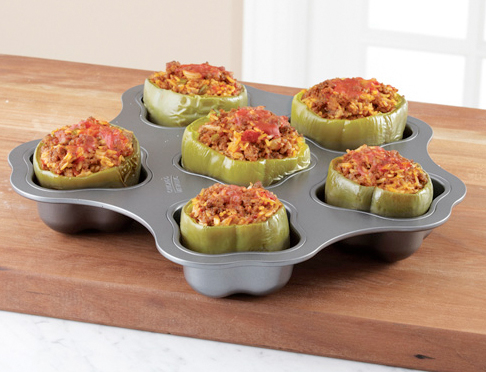 The Stuff It Up Pan is made using a heavy-duty construction, features an easy release with a non-stick coating for easy baking and cleanup, is dishwasher safe, has a 25 year warranty, and measures 15.1 inches long x 14.8 inches wide x 2.8 inches deep.