Retro Stranger Things VHS Night-Light
By Ryan on 11/20/2017 12:50 PM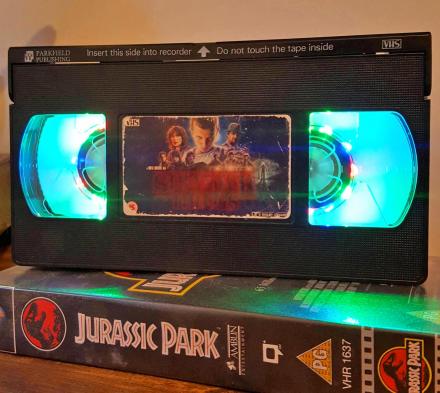 I don't know about you, but after watching 2 seasons of Stranger Things, I can't wait to see what happens next in Hawkins Indiana. One thing is for sure, the eighties are back in a big way and so is eighties flavored entertainment. You know what else is back? Apparently VHS tapes. Only this time they have come back as cool retro night-lights. Honestly, I think this settles the debate once and for all. If BetaMax was so good, this would be a BetaMax tape. It's not. Argument over.
You may not be able to pop this cool VHS tape in your player and watch Stranger Things, but it will light up your room with an eerie glow that will hopefully keep Demogorgons away. Maybe in the upside down you could put it in your VHS player, but not in this world.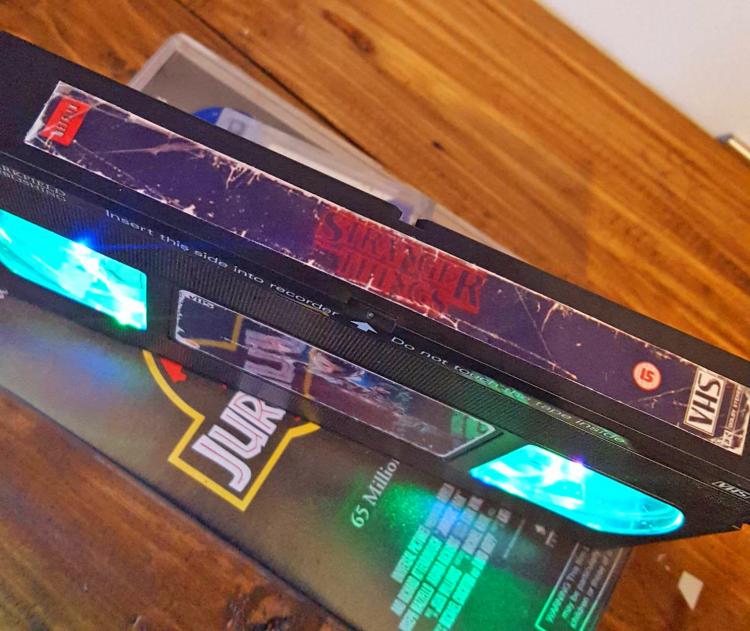 The Stranger Things VHS night-light can either be powered by batteries or by a USB plug that can be connected to a power adapter or even into a laptop or computer. You get to decide how it's powered, and you get to choose the primary color you'd like to having illuminating out of the reel windows of the VHS.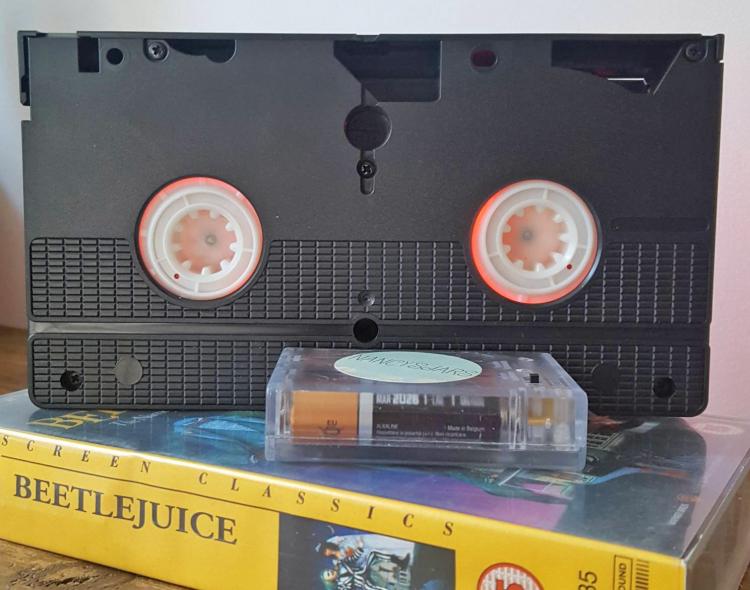 Along with a primary color that comes out of the Stranger Things VHS light, you can also choose how the light comes out, including flashing fast, flashing slow, a pulsating light, or even a multi-colored flash.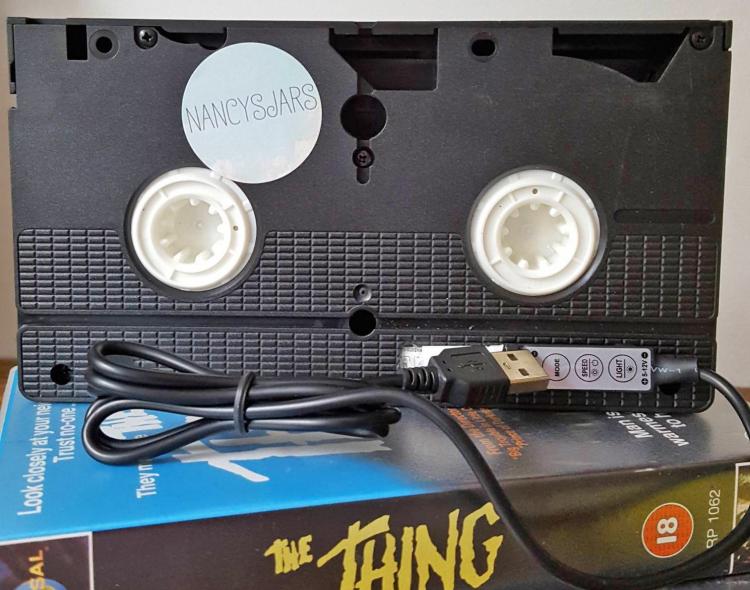 The Stranger Things VHS night-light uses LED lights so they are completely safe and heat free, and will pretty much last forever. This is the perfect night-light for fans of the hit Netflix TV show, and is also great for kids rooms, your game room, man cave, or really anywhere you want a dash of 80s VHS nostalgia.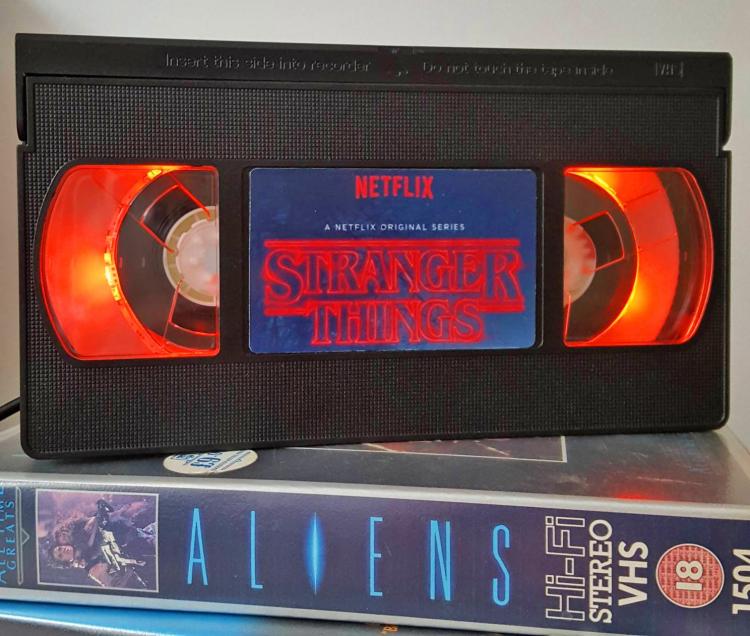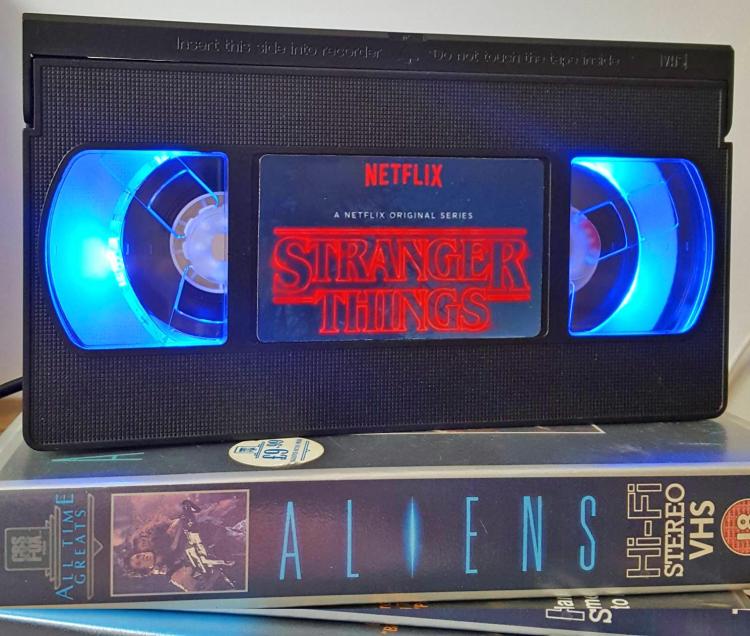 NancyJars, the etsy store that makes these cool retro VHS night-lights also makes a plethora of other nostalgic VHS night-lights, including Back To The Future, Alien, Batman, The Goonies, Star Wars, Home Alone, The Thing, Halloween, IT, Jaws, and a whole lot more. You can check them all out here.