This Ultimate Camping Chair Reclines and Swings, Might Be The Comfiest Folding Chair
By Ryan on 06/17/2023 10:41 AM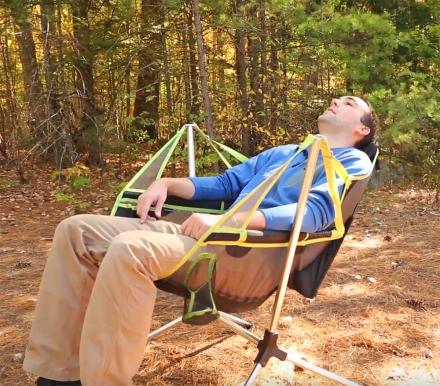 When camping, it's always fun to lay back and look up at the stars. You can't really do that from your tent unless it has a sunroof. So the next best thing is to pack a chair that will let you lay back, look up and enjoy. The Stargaze Recliner is perfect for this, as it's a camping chair that swings and even lets you recline.

Versions: Low | Regular | Luxury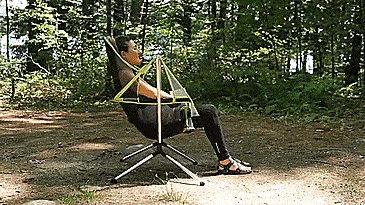 This unique camping chair takes relaxation to a whole new level. The swinging delivers a relaxing motion that is designed for comfort. Just rock yourself gently to sleep or sway underneath the stars and enjoy.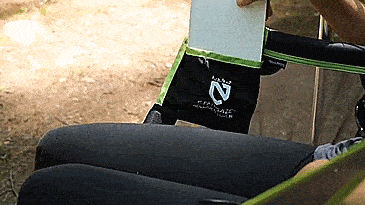 When you're ready to recline, just lean back to activate the auto-reclining mechanism and enjoy the view. This chair is designed for use on any surface, including rocky, sandy or uneven ground, so it is good to go anywhere.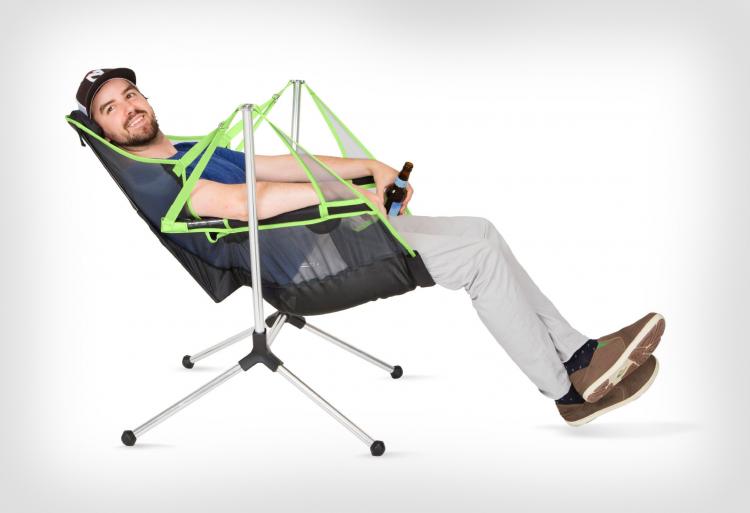 The reclining camping chair is made with aircraft grade aluminum that will flex while you swing, suspending you in the air for a new sitting experience.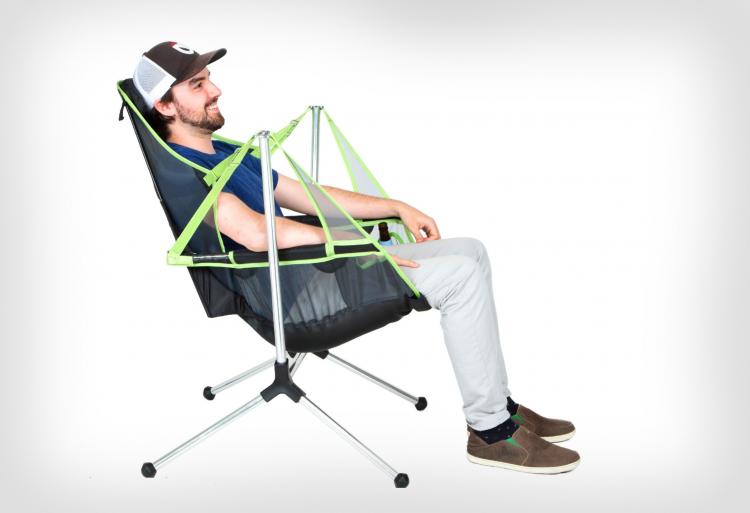 Other features include an adjustable headrest, a no-spill cup holder and a stash pocket to the side of you to keep your important things close to you like your phone and keys, etc.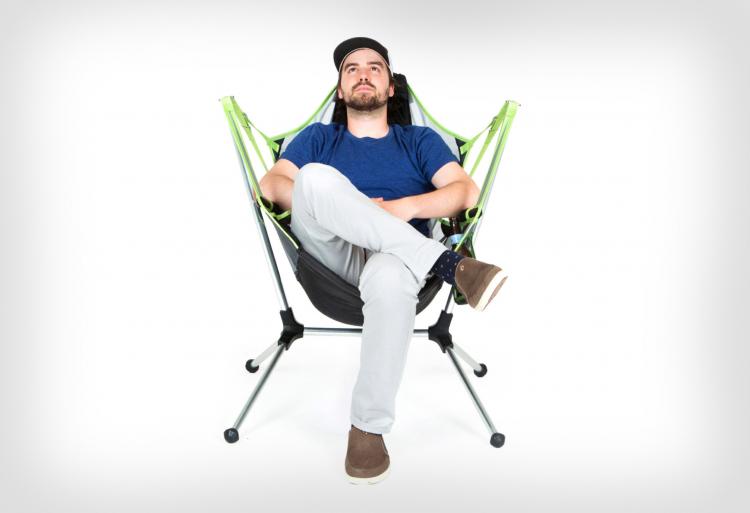 The swinging and reclining camping chair is perfect for camping, at the beach, in your backyard, or anywhere else you want some relaxation. Setup is easy with just three quick steps, and the case comes with a shoulder strap to easily haul it around.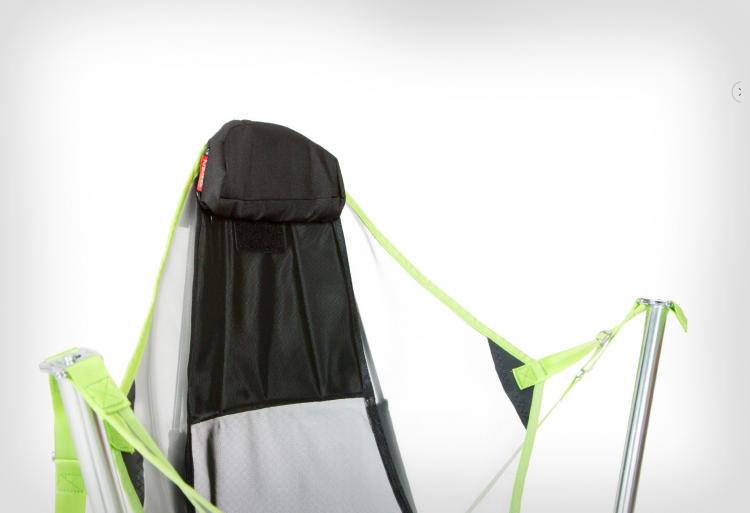 There are three different versions of the reclining Stargaze chair. There's a low chair version which has a low back that doesn't offer head support and sits lower to the ground, a regular version that sits higher up, and a luxury version that has a full headrest.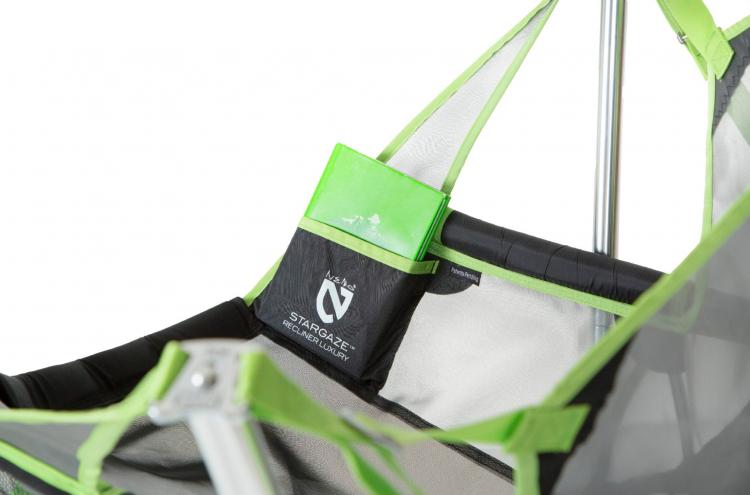 Each version of the reclining camping chair comes in three different colors to choose from.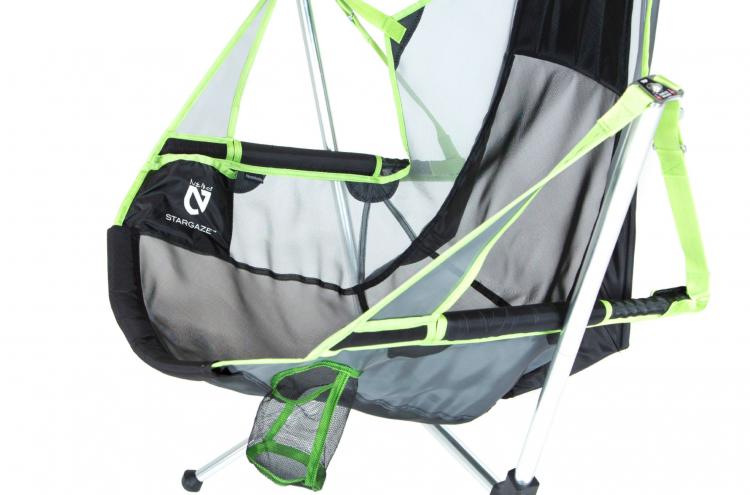 Each version has a max weight capacity of 300 lbs, and has a frame construction that's made from aluminum.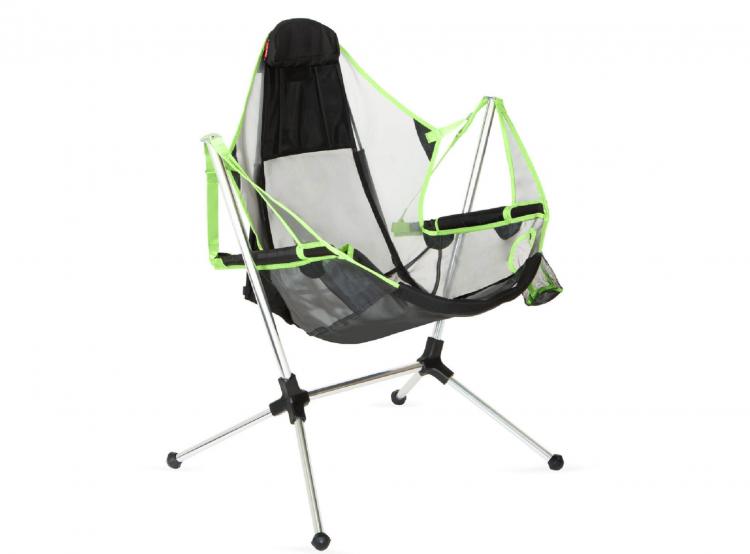 The larger reclining camping chair weighs 6 lbs 5 oz, and measures 24 inches tall x 7 inches wide when fully folded, and measures 45.5 inches x 36 inches x 25.5 inches when fully setup.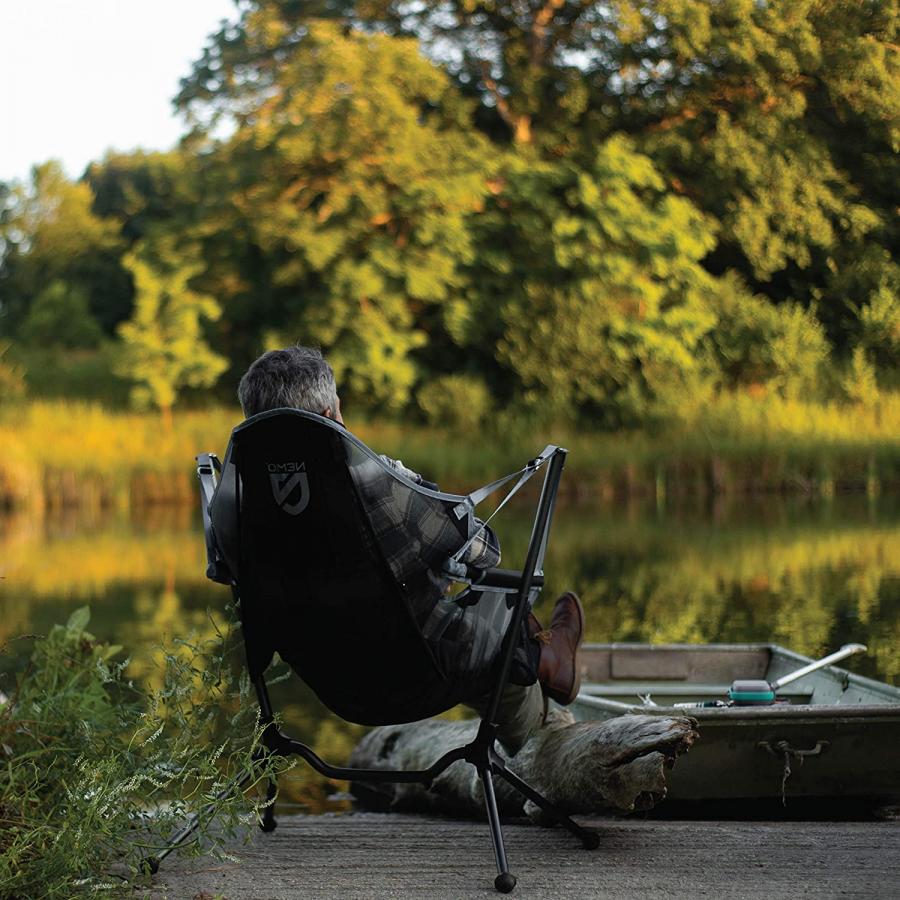 The smaller chair weighs 5 lbs 2 oz, and measures 24 inches tall x inches wide when fully folded, and measures 34 inches x 30.5 inches x 24 inches when fully setup.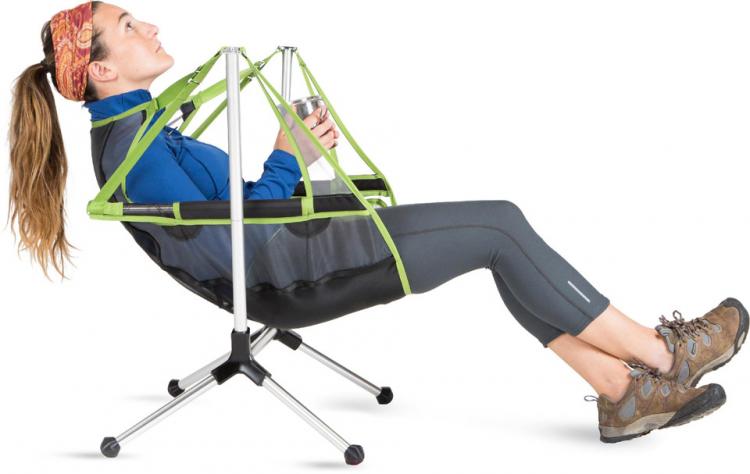 You can snag one of the Nemo reclining and swinging camping chairs from Amazon for around 250 bucks!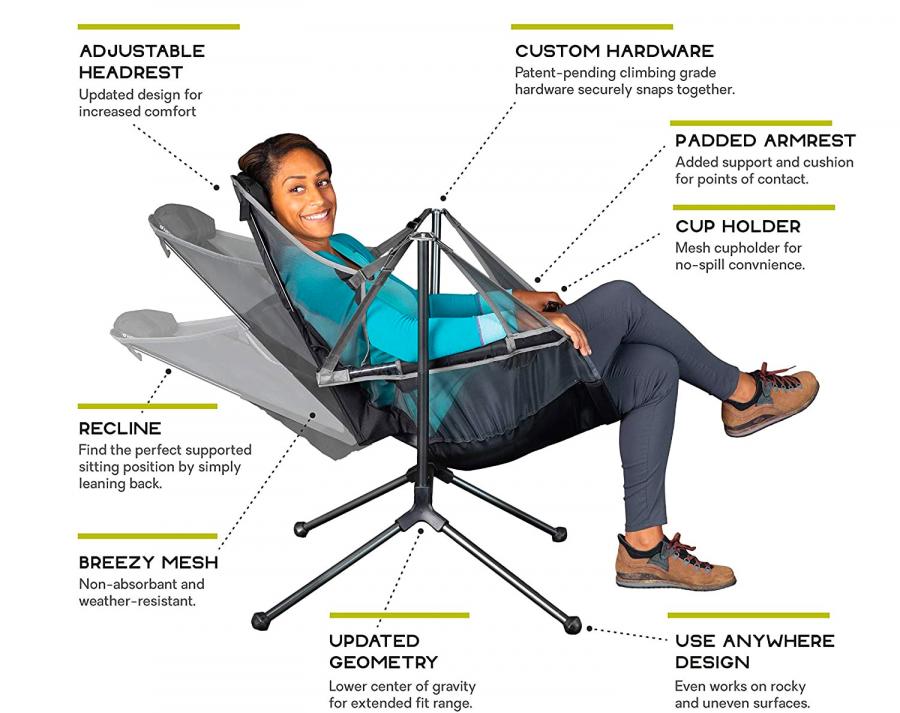 Check out the Stargaze Recliner camping chair in action via the video below.
Subscribe To Our YouTube Channel