Star Wars Chewbacca Duvet Bed Cover and Pillowcase
By Ryan on 11/17/2015 8:18 AM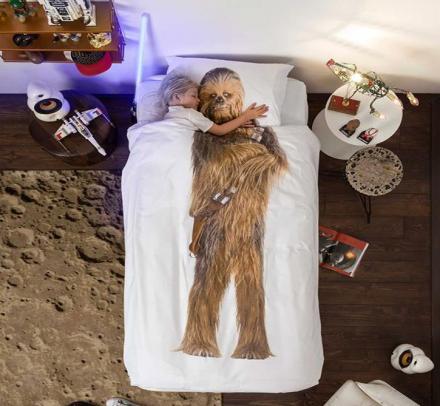 Why wouldn't you want to sleep with a 9 foot hairy monster that probably snores at the same decimal level as a jet engine, plus he probably smells like utter shit? Because, let's because honest, the wiping situation can't be great down there. The Chewbecca duvet cover and bed pillow case makes it look like you are Chewbacca, or if you lay to the side of him it will look like your sleeping with him and using him as a giant teddy bear to snuggle with. A perfect gift idea for any Star Wars loving kid, or a sorry adult that still sleeps in a twin bed, the Chewbacca duvet cover is sure to frighten parents every time they go in to check on their child sleeping and see a large hairy man in bed with them.
Designed and created by Snurk, a Netherlands based company that makes unique bed sheets that make it look like you're a character from a movie or pop culture. If you're child is more of a Dark Side kind of kid, than maybe Snurk's Darth Vader duvet would be more up there alley. Plus they have a ton of other unique duvets including a Astronaut duvet, a Pirate duvet, a Fireman duvet, or a Ballerina duvet.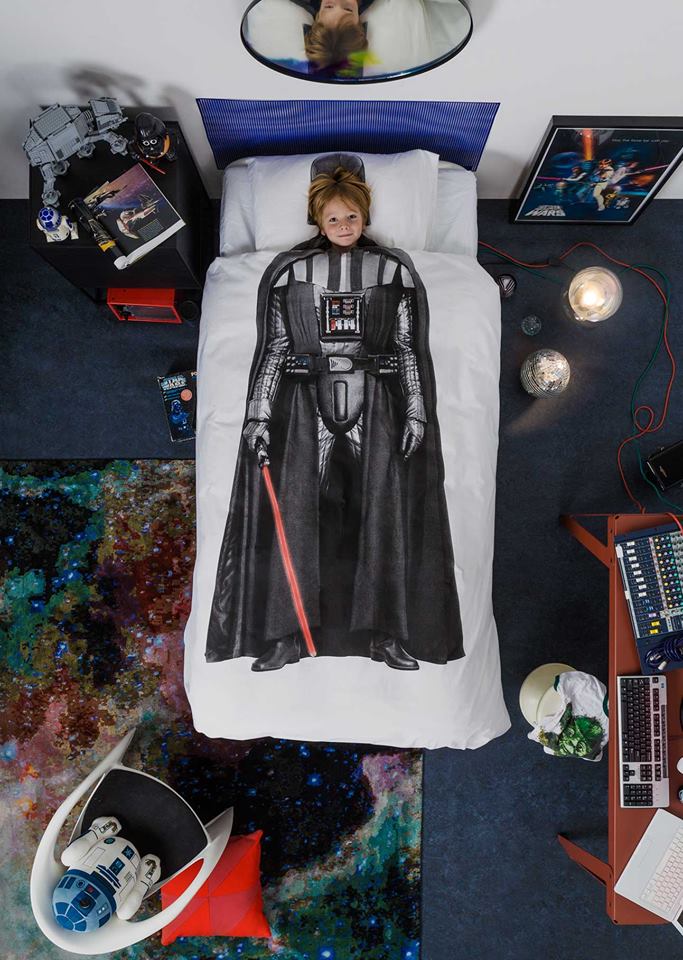 The Star Wars Chewbacca and Darth Vader duvet bed sets are made from cotton, will fit twin beds only, are machine washable, and comes with one duvet cover, and one pillow case.