These Moose and Reindeer Coasters Make The Perfect Functional Christmas Decoration
By Ryan on 11/18/2019 12:46 PM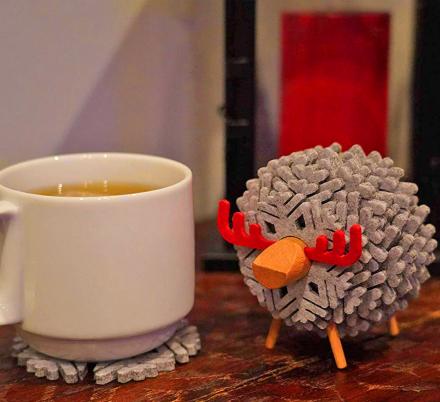 You may have seen the reindeer wine holder that we featured a while back, and that's a great and festive way to hold a bottle of wine during the holidays, but what about some other ways you can get a little festive with your drinks? This unique moose and reindeer shaped coaster holders are a great functional way of decoration for the holidays, they hold a bunch of felt snowflake shaped coasters when fully put together.

Colors: Grey | Brown | Red | Sheep
The moose and reindeer felt coaster sets are a fun and cute way to decorate your coffee table or side table for the holidays, plus you'll be protecting your table from water damage at the same time, so it's win-win!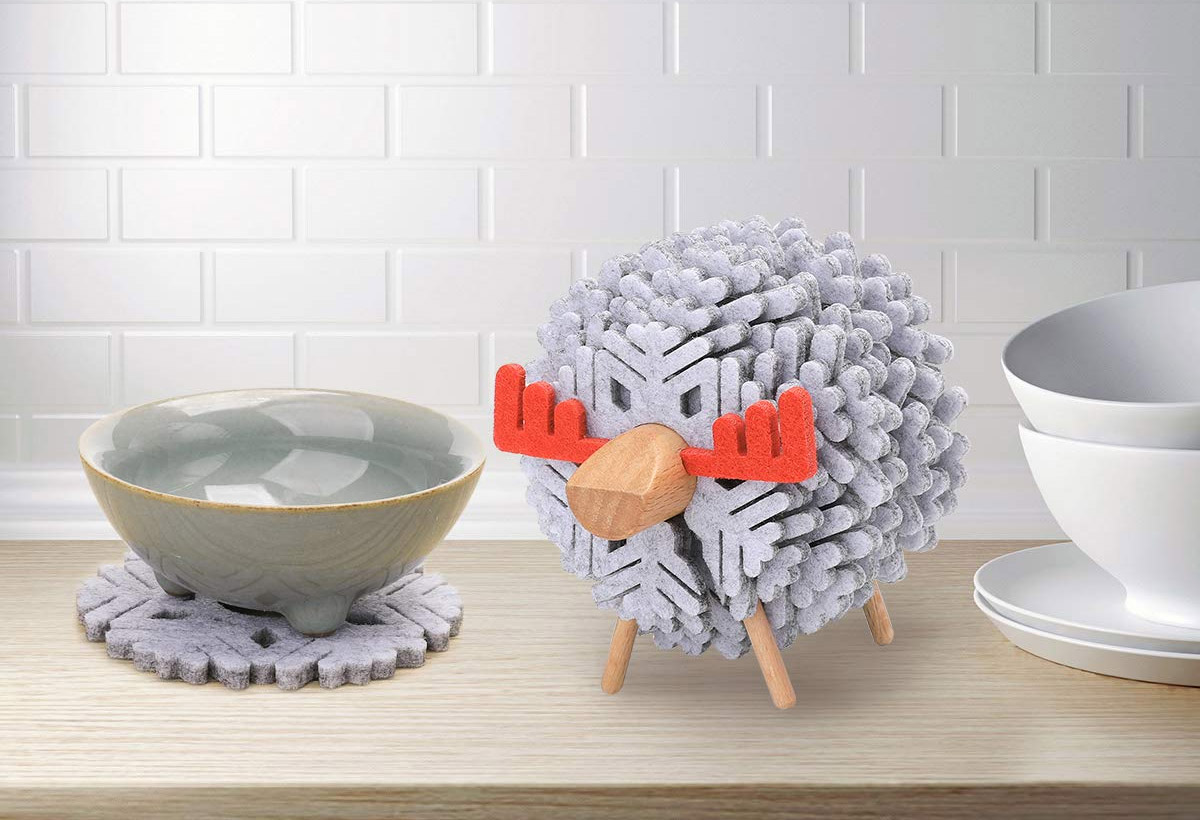 They come in both grey and brown colors to choose from, and each set comes with 14 different felt coasters in 4 different sizes. Arrange the largest coasters in the back, and work the smaller coasters towards the front of the reindeer to get the coolest effect.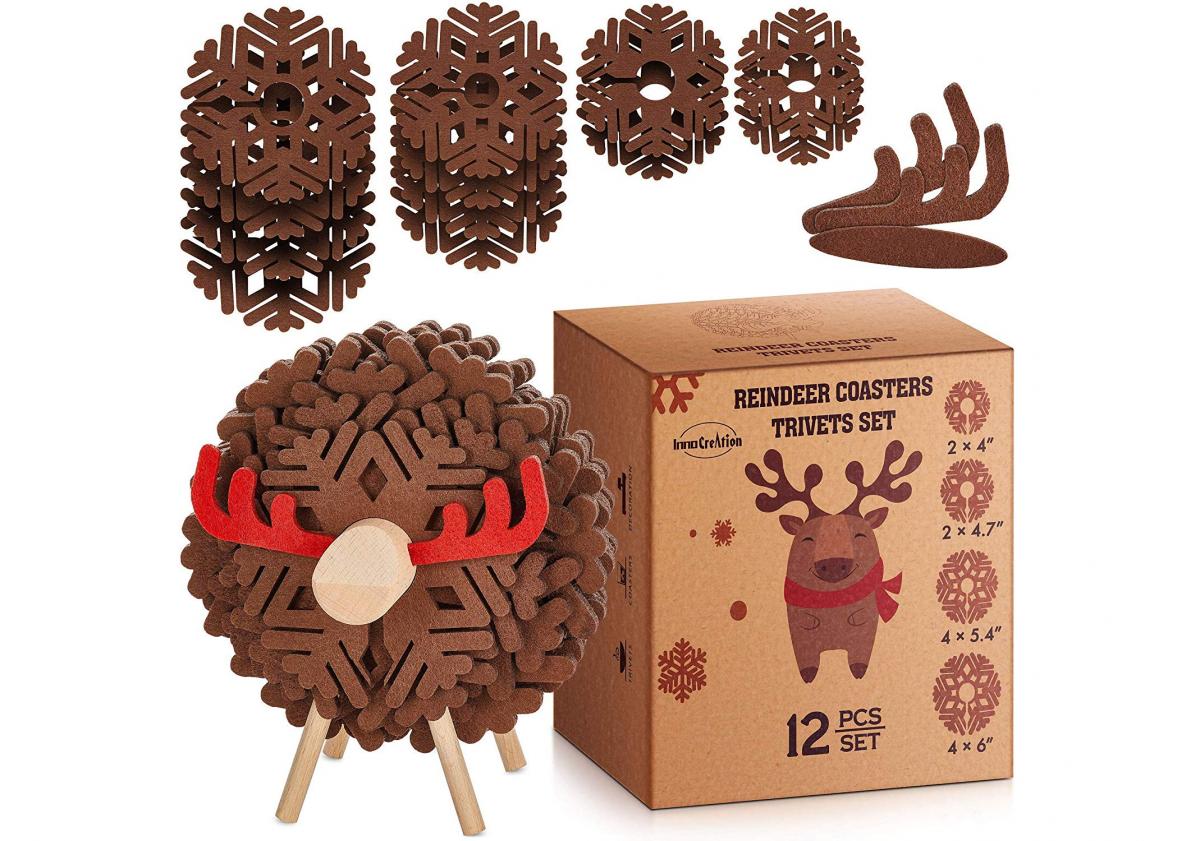 If you don't have the holiday spirit, or you just happen to view this not during the holidays, there's also a version that's made to look like a sheep. The felt sheep coasters comes in both grey and black versions.