These Solar Powered Sunflower Lights Help Illuminate Your Patio or Garden
By Ryan on 03/26/2021 9:08 AM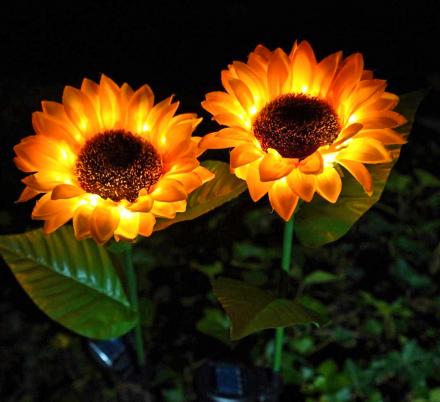 You may recall the solar powered lily flower lights that we posted a while back. If you have those and need a different array of flowers to fill up your walkway or garden, perhaps these solar powered sunflower lights might do the trick. Just like the lily flower yard lights, they gain power from the sun throughout the day, and then illuminate at night, giving off a beautiful look with lit-up sunflowers wherever you decide to place them.
The unique sunflower solar yard lights feature a mini solar panel on the stem of the flower that'll soak up the sun rays throughout the day and charge an internal battery. Once nightfall comes, the sunflower light will automatically turn on and illuminate the flower. They also come in a set of 2 solar flower lights.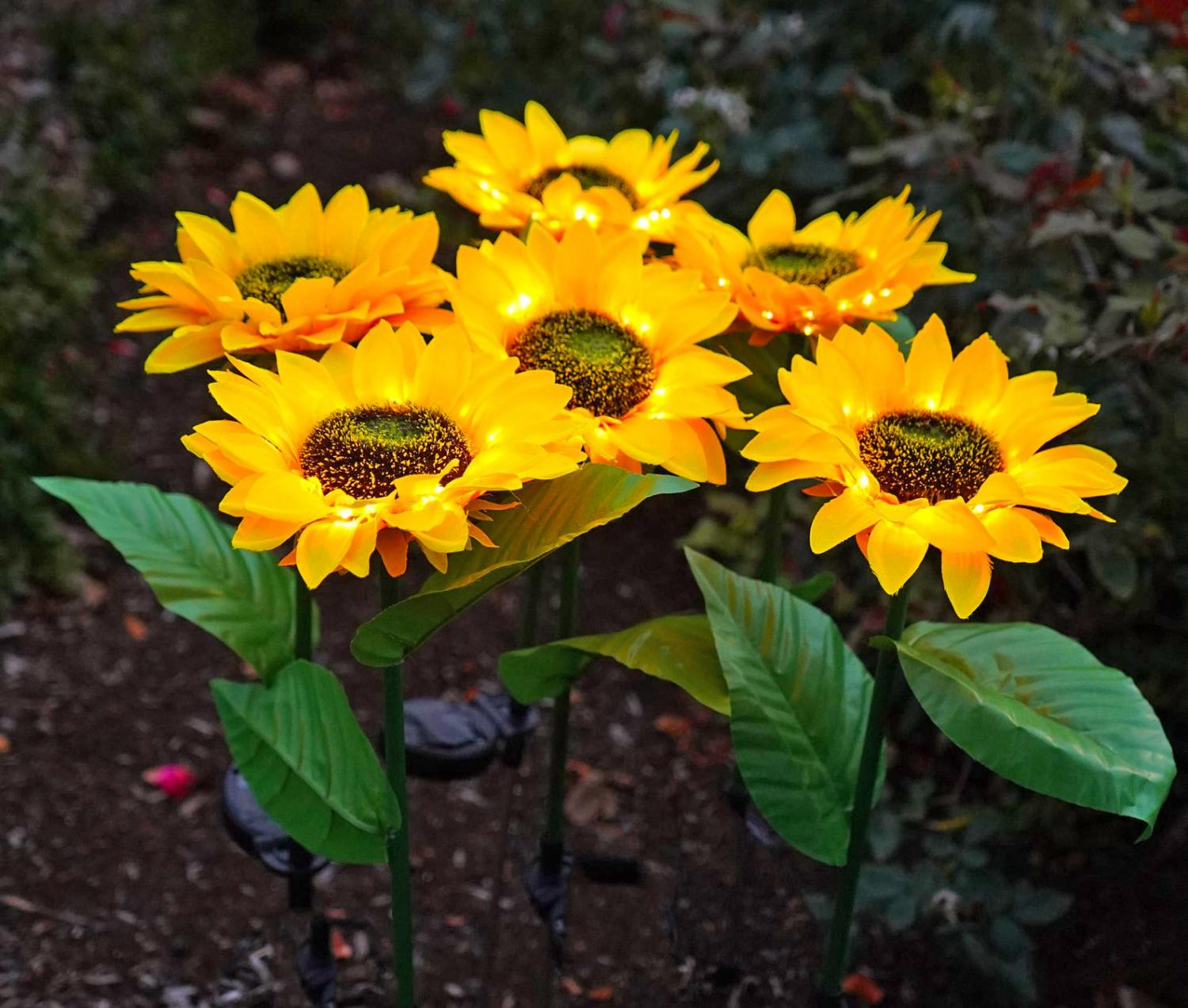 The sunflower shaped solar yard lights are handmade from plastic, solar, lights, garden lights, along with a metal stake that you can stick into the ground wherever you like. They're also made using an upgraded silk material that'll make the sunflowers have an extremely realistic look to them, as most will assume they're real throughout the day.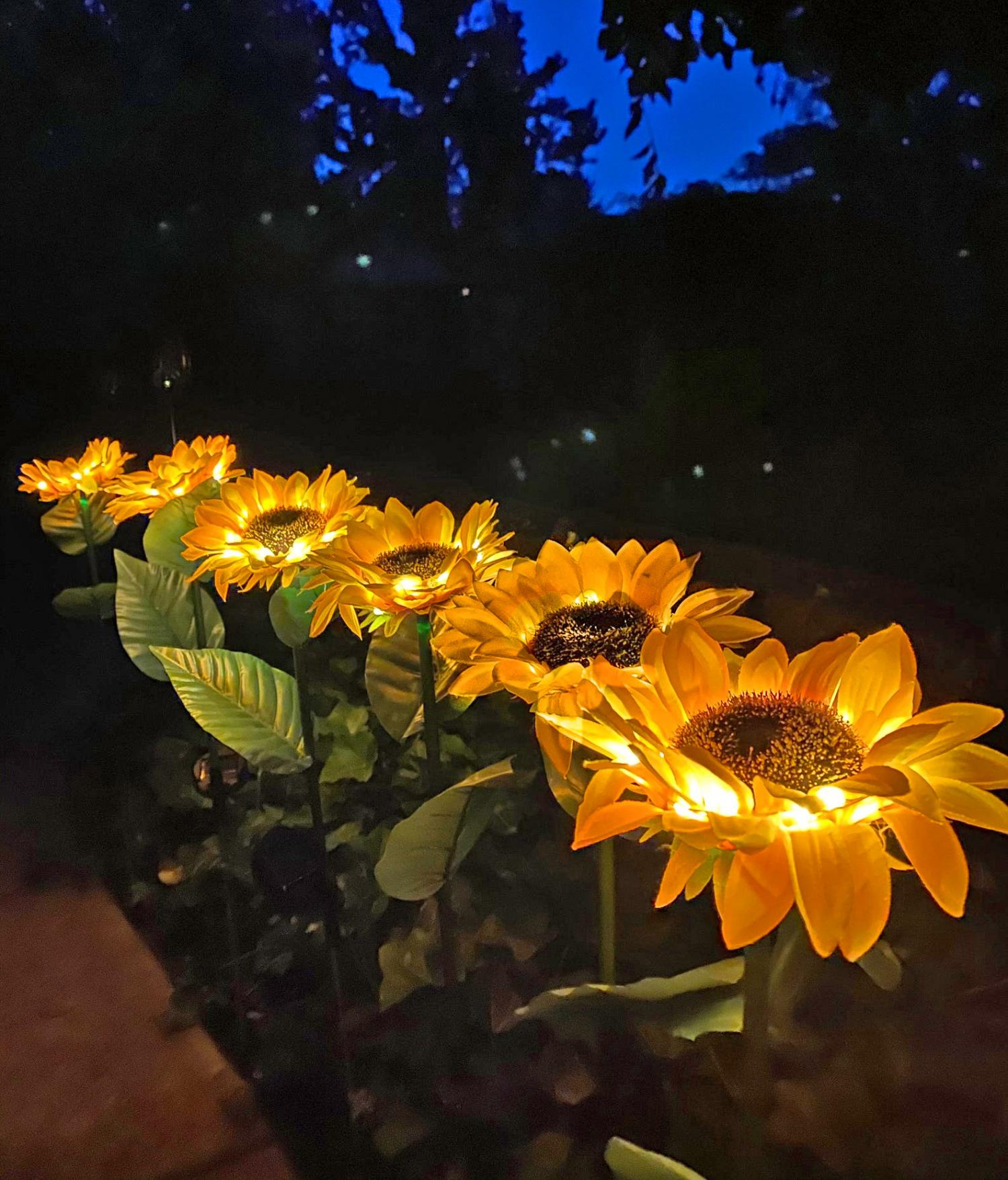 The sunflower garden lights feature a wider solar panel on the stem of the faux flower that'll help soak up more sunlight through the day even in thick cloud covered weather. Once the battery is fully charged, at night the sunflower light will illuminate for around 6-8 hours through the night.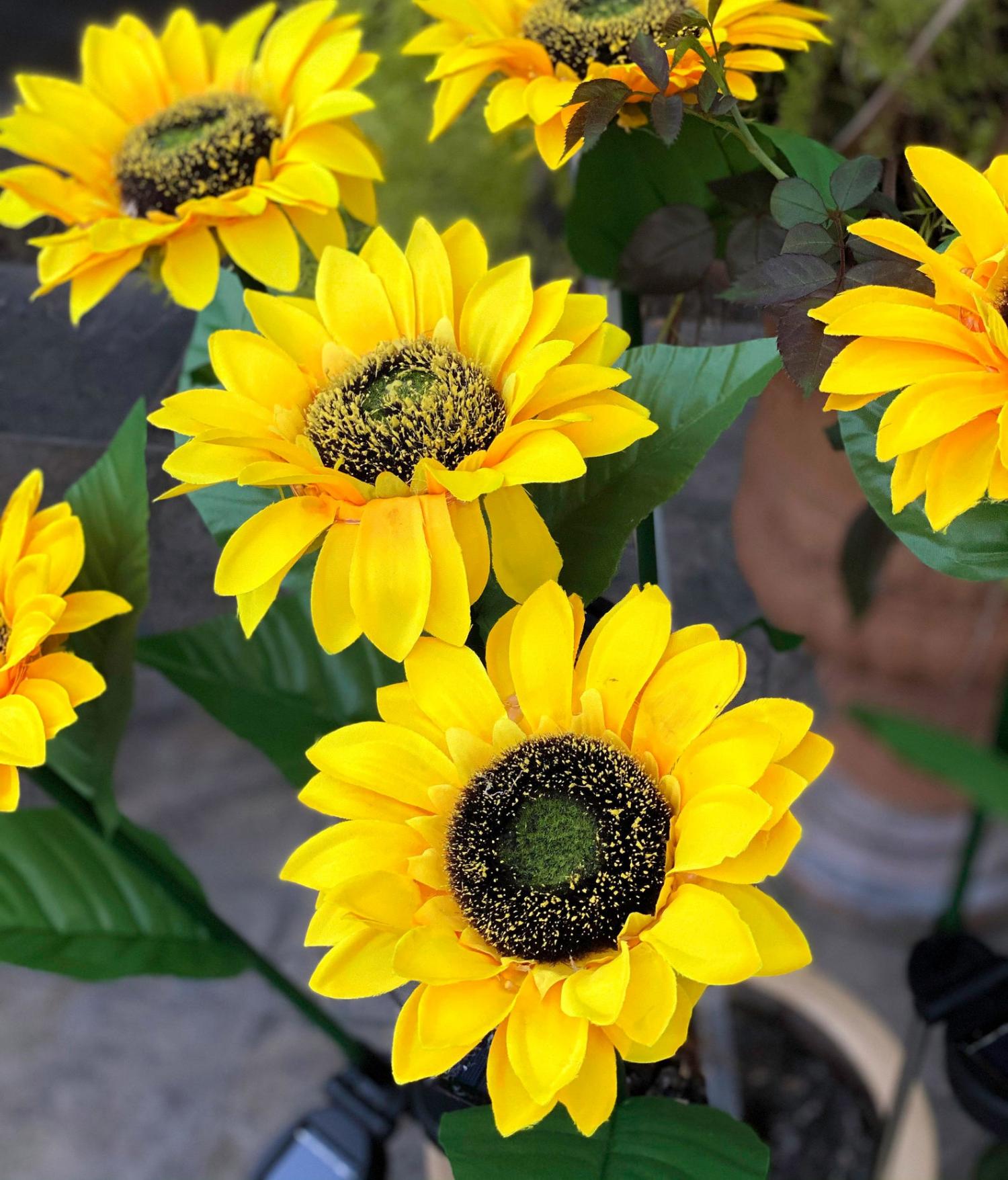 A perfect addition to any garden, courtyard, walkway, balcony, an entry way to a house, or even for use around a pool, the solar sunflower lights are sure to give your yard or garden extremely cool look, and will be an instant conversation piece for whoever lays eyes upon them!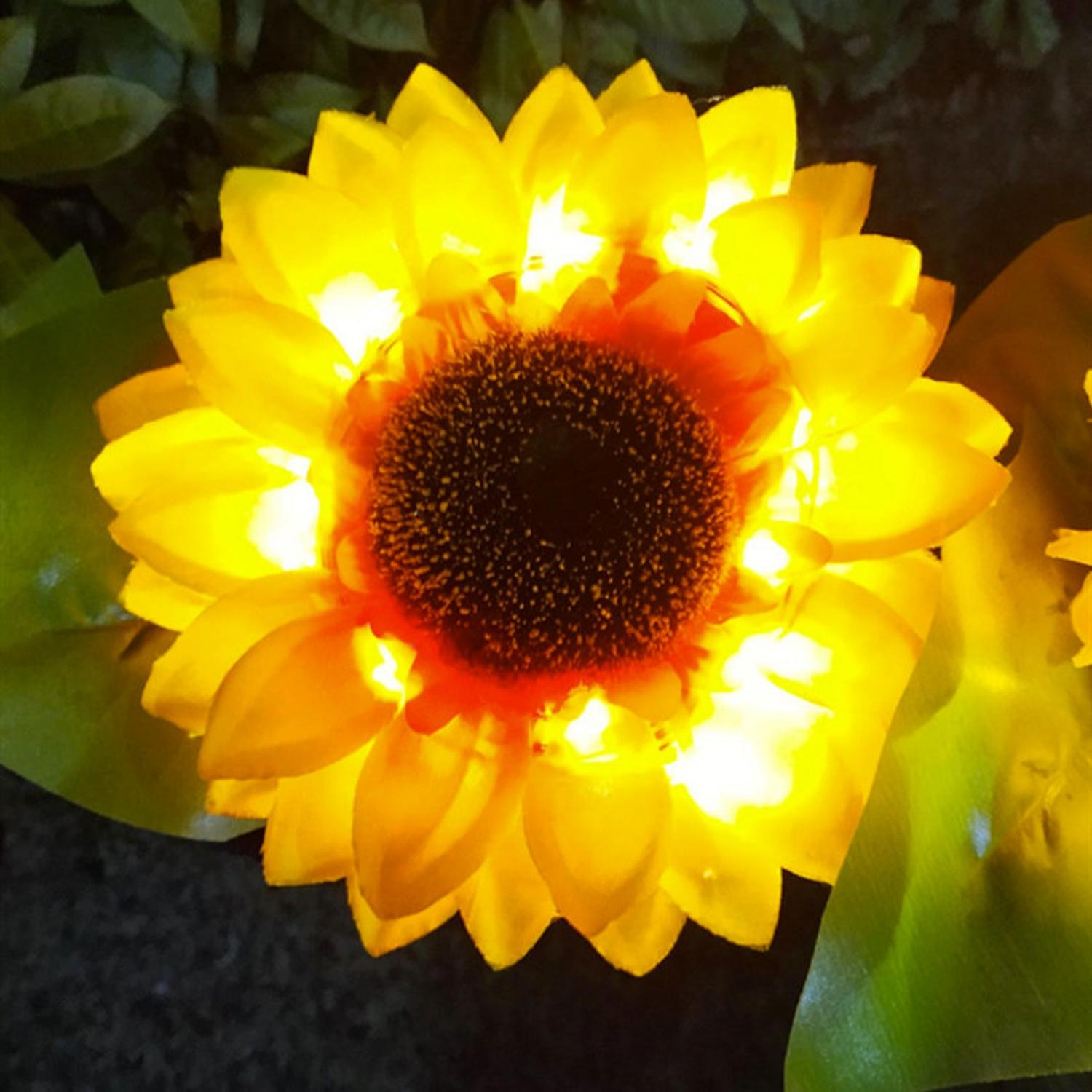 The solar sunflower lights are fully waterproof and temperature resistant and are certified IP65, so you won't need to worry about them getting damaged in the rain or other severe weather.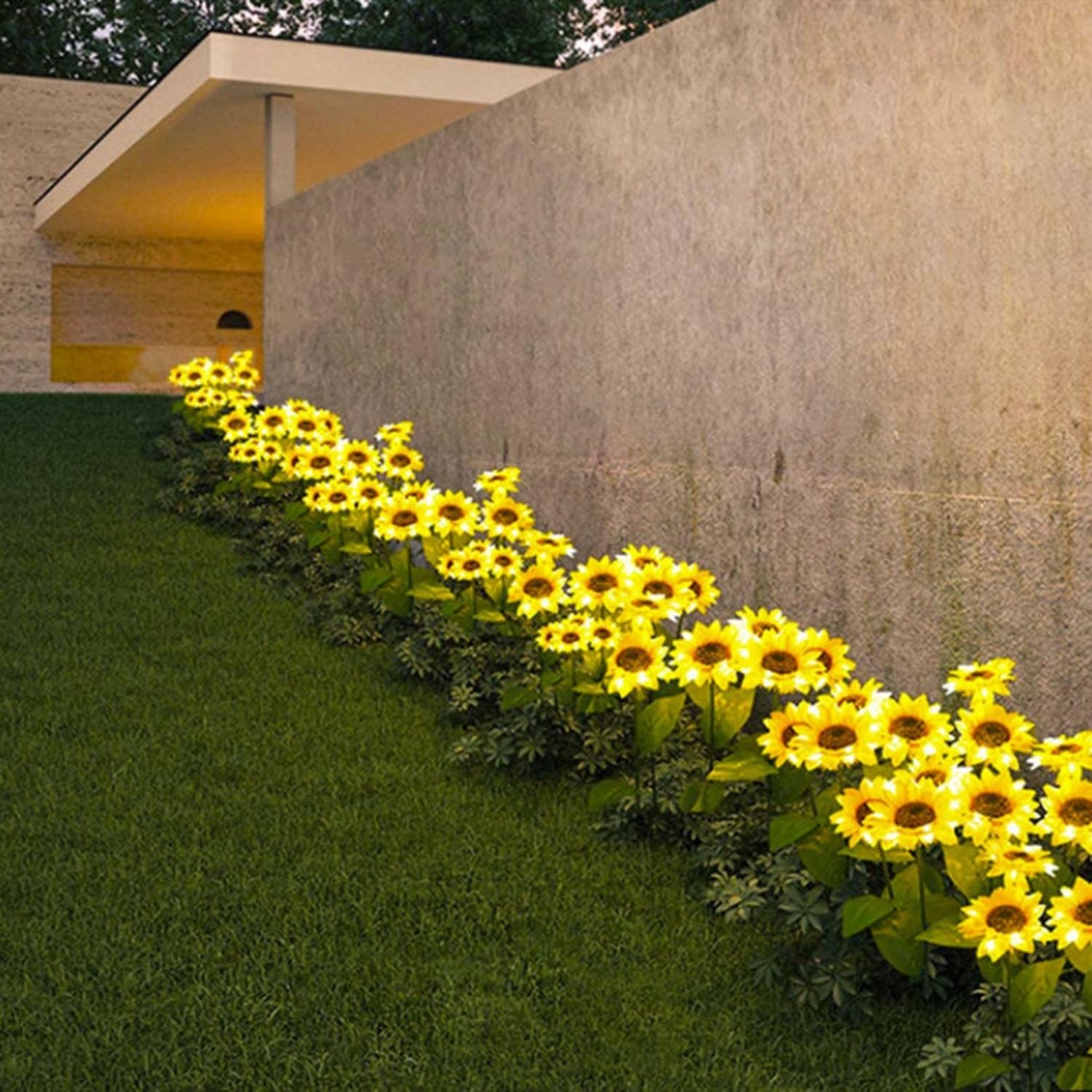 The solar sunflower lights easily install anywhere, and there's no need to fuss with wires or external electricity!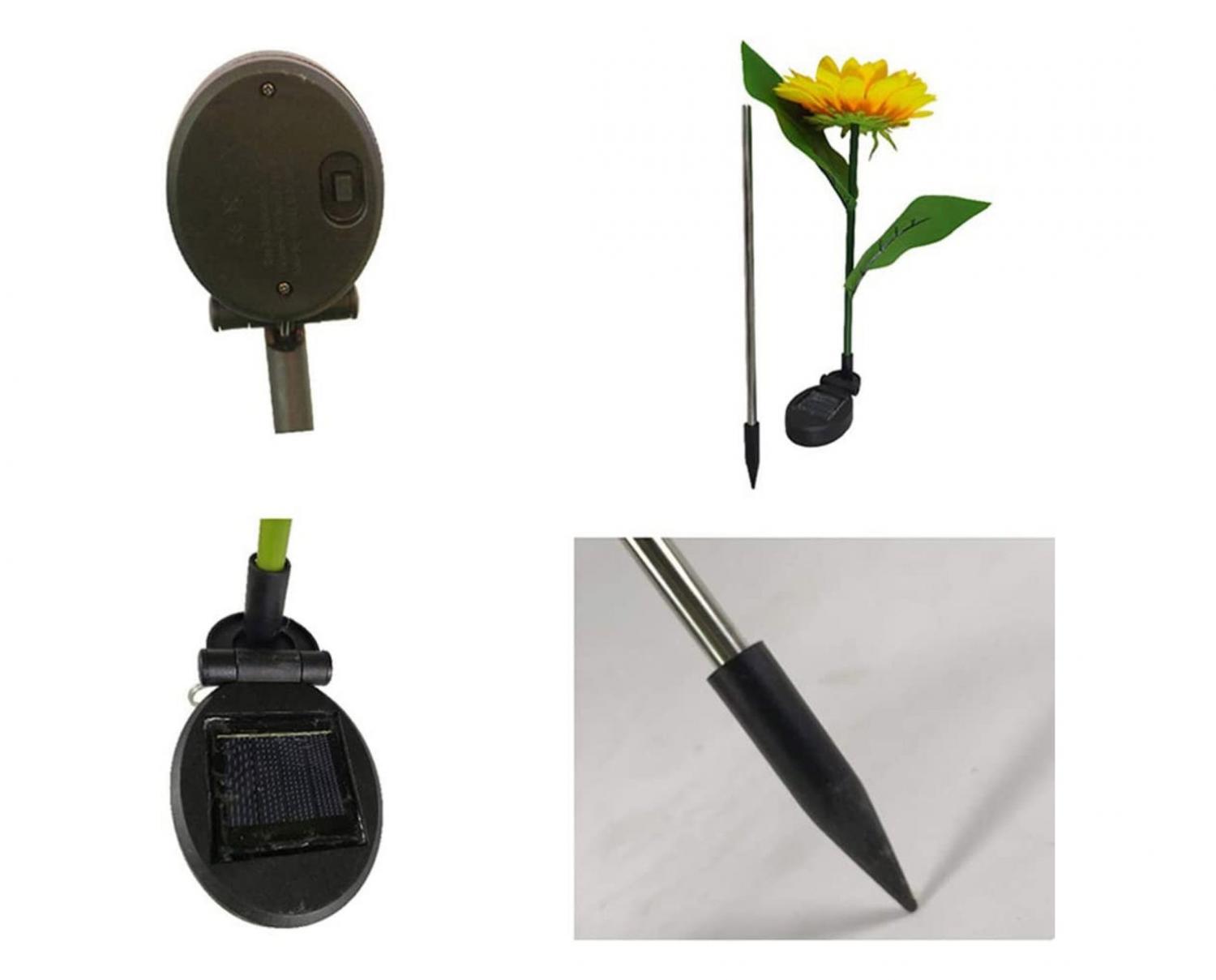 The sunflower garden lights feature an internal 600mAh battery that charges throughout the day to provide power to the lights through the night.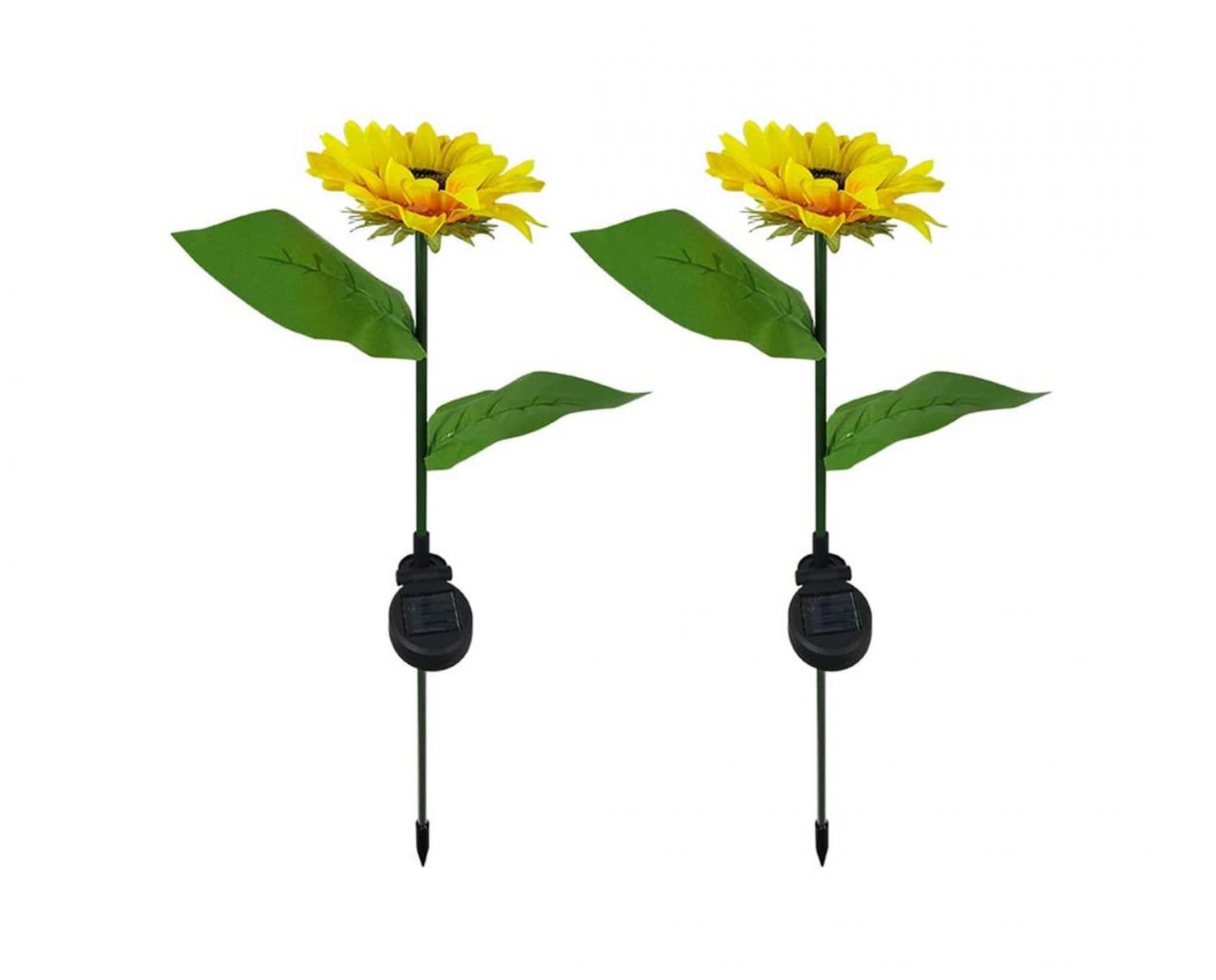 The sunflower garden lights will automatically illuminate at night using an internal light sensor, so there's no need to turn them on and off every night!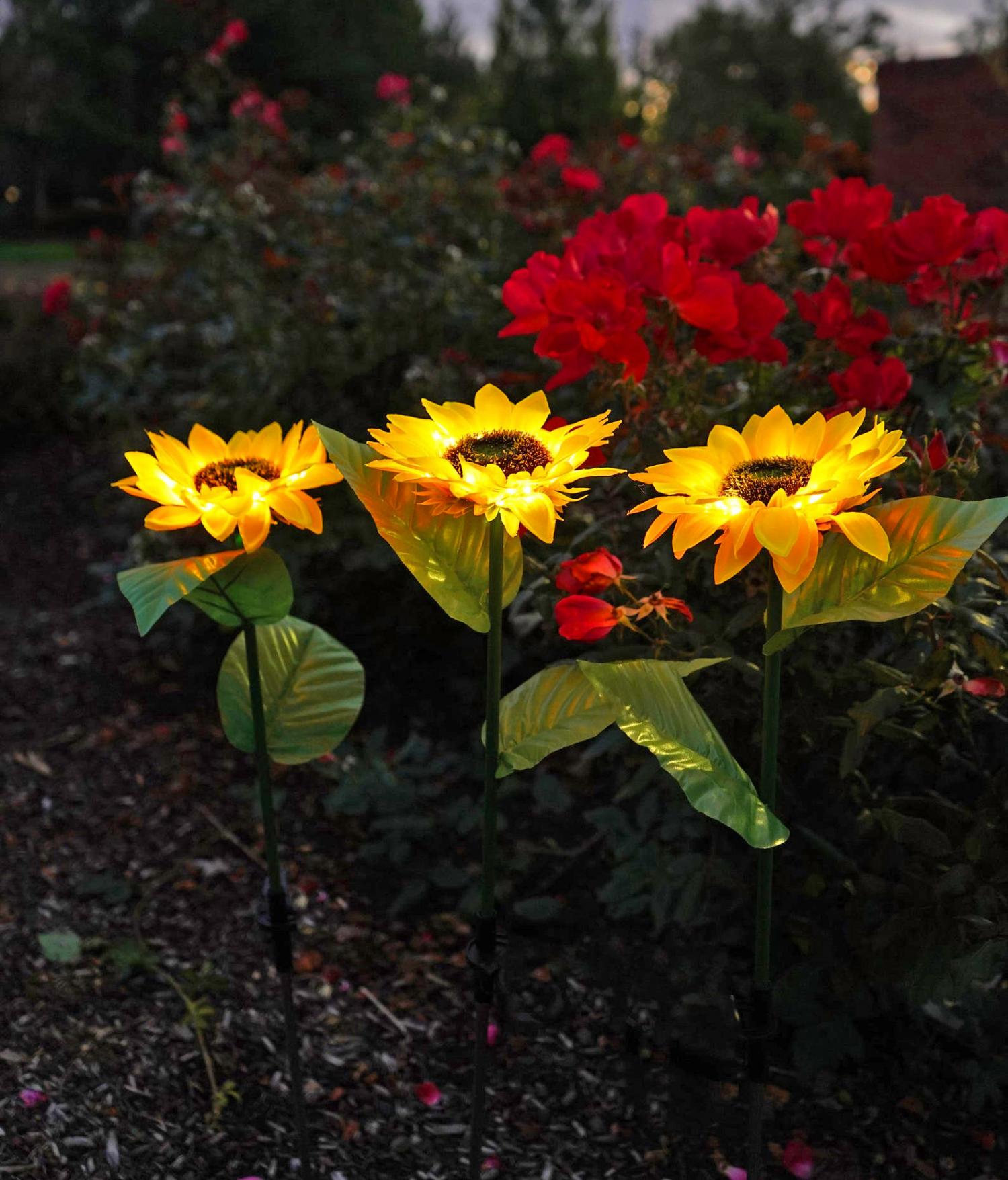 The internal battery on the sunflower lights will keep the flower illuminated for 6-8 hours through the night.