These Squirrel Saloons Let Your Yard Critters Feed Right at the Bar
By Ryan on 10/06/2021 12:56 PM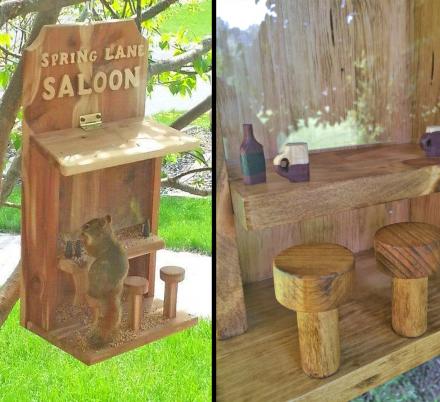 There are really two types of homeowners, which include those who like having squirrels in their backyard, and those that consider them pests and want them out of their yard. For those that want them out of their yard, there's of course motion activated sprinklers that might do the trick. But for those that love having squirrels in their backyard, there's plenty of awesome stuff that you can get to keep them entertained in your trees and yard, including a squirrel feeding picnic table, a squirrel bungee cord feeder, and now there's these squirrel saloons that let your squirrel friends sit right on a barstool while they feed on seeds, nuts, or corn!
The squirrel saloons feature some bar stools where squirrels or birds can rest their weary feet for a few minutes and munch on whatever you're offering at the bar! You can pack in seeds, nuts, corn, or whatever you like behind a glass plate which they can grab right from the bar top while sitting on a stool.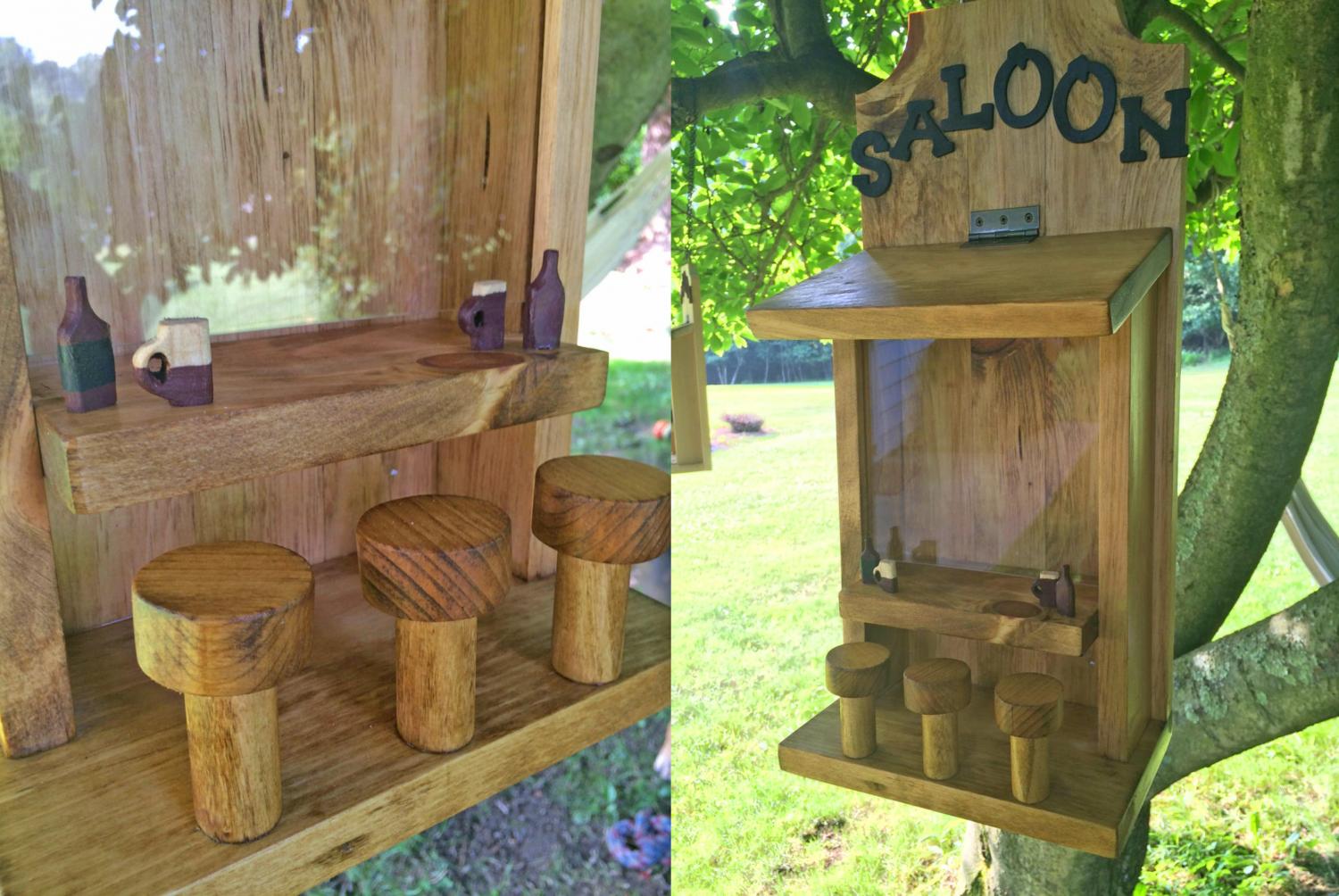 Source
The squirrel saloons are made by various Etsy sellers that make a variety of different designs to choose from. Some of the designs are geared more towards birds, whereas others suit squirrels quite nicely. Some of the designs even let you get a custom saloon name on the top of the feeder where you can stick your street name, last name, or whatever you custom name you like.
You can find a bunch of our favorite squirrel saloons below with a link to get each one below each image.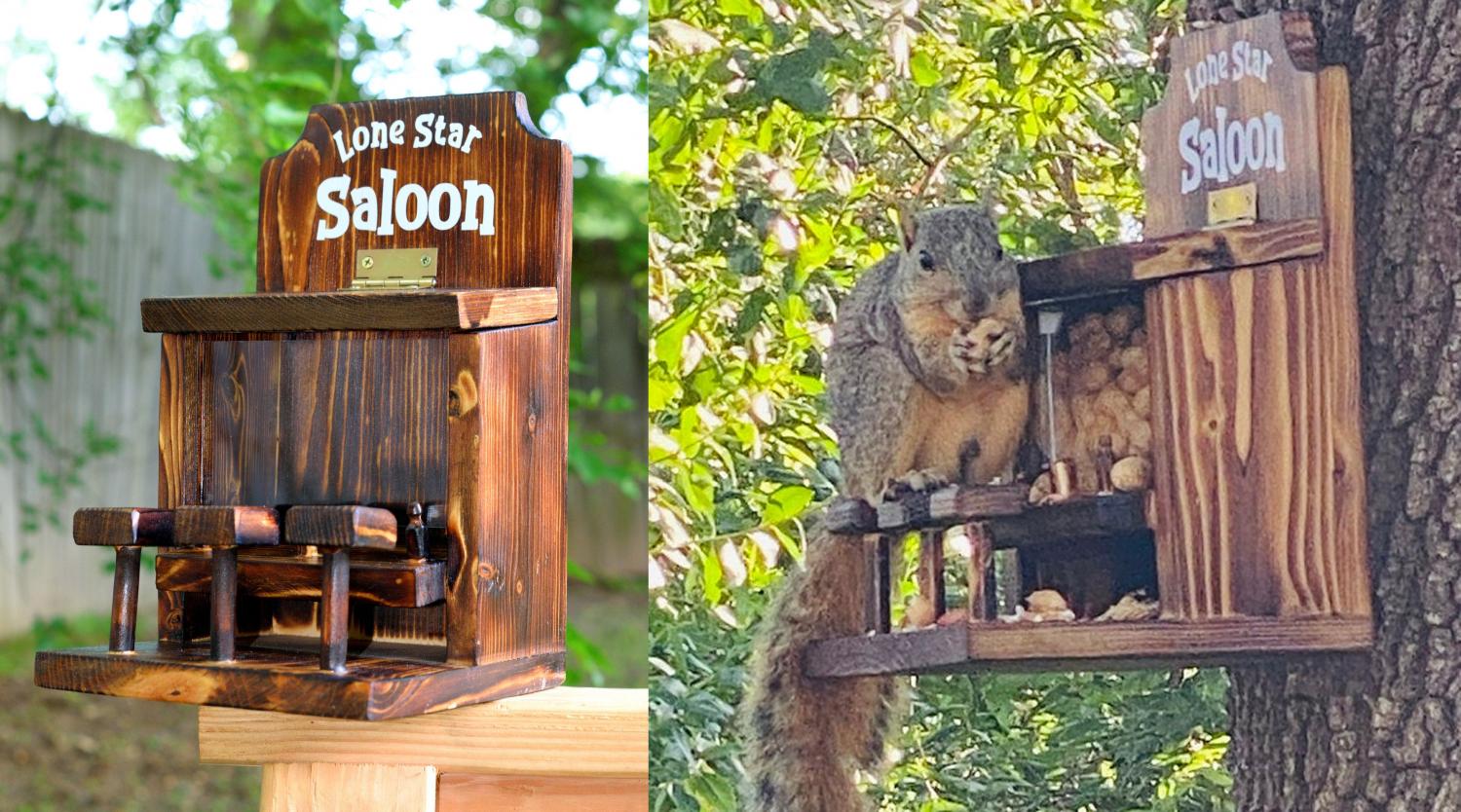 Source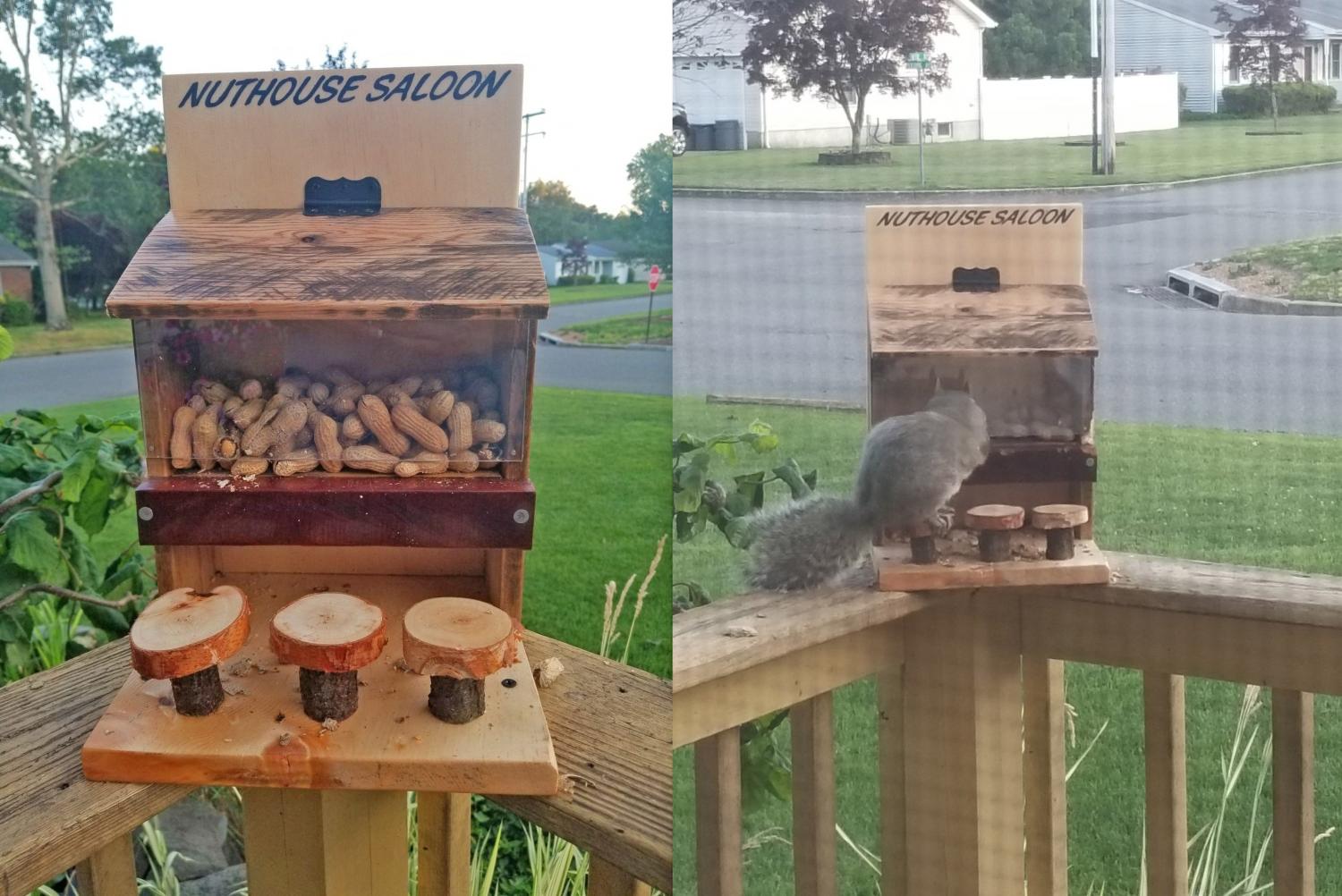 Source Source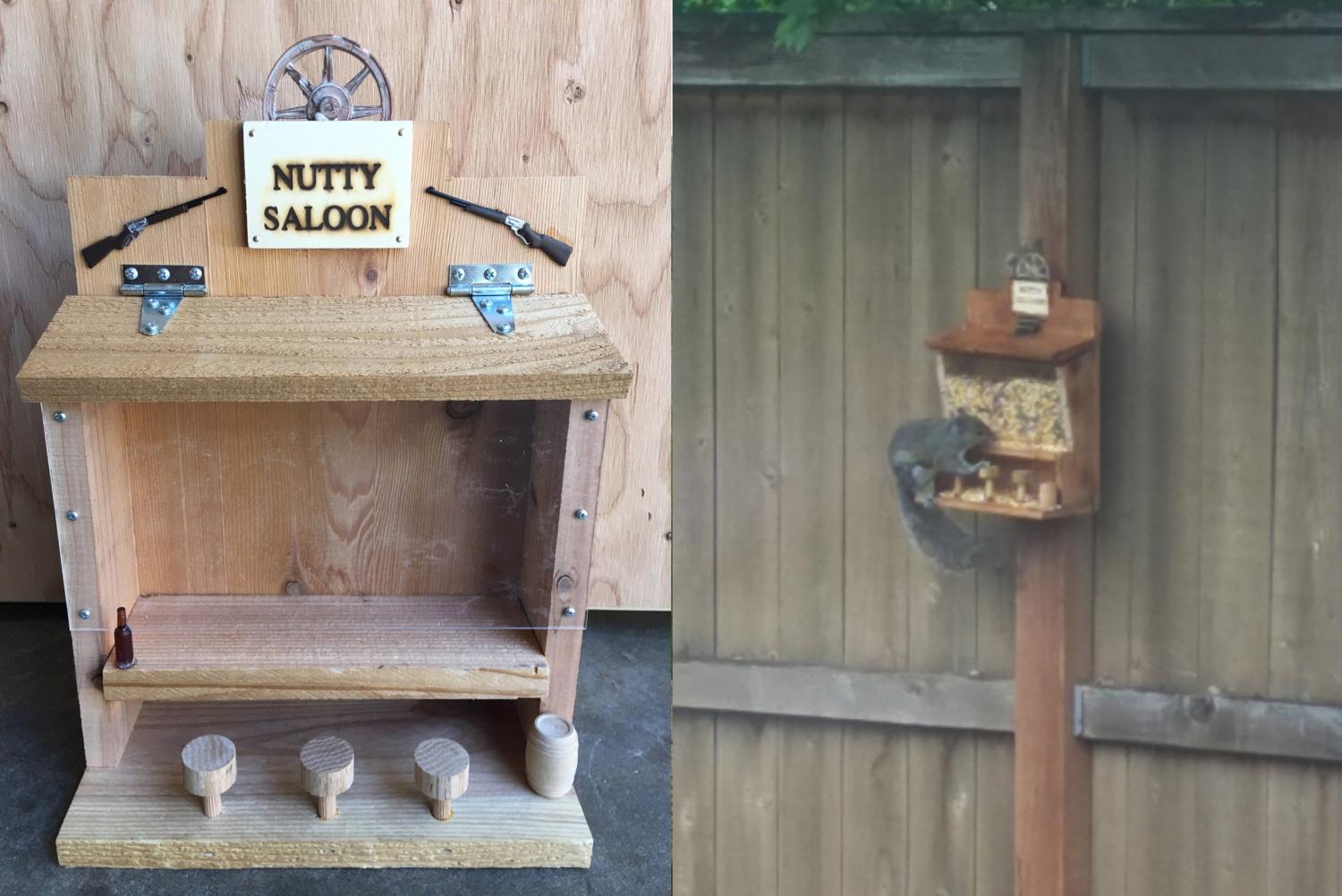 Source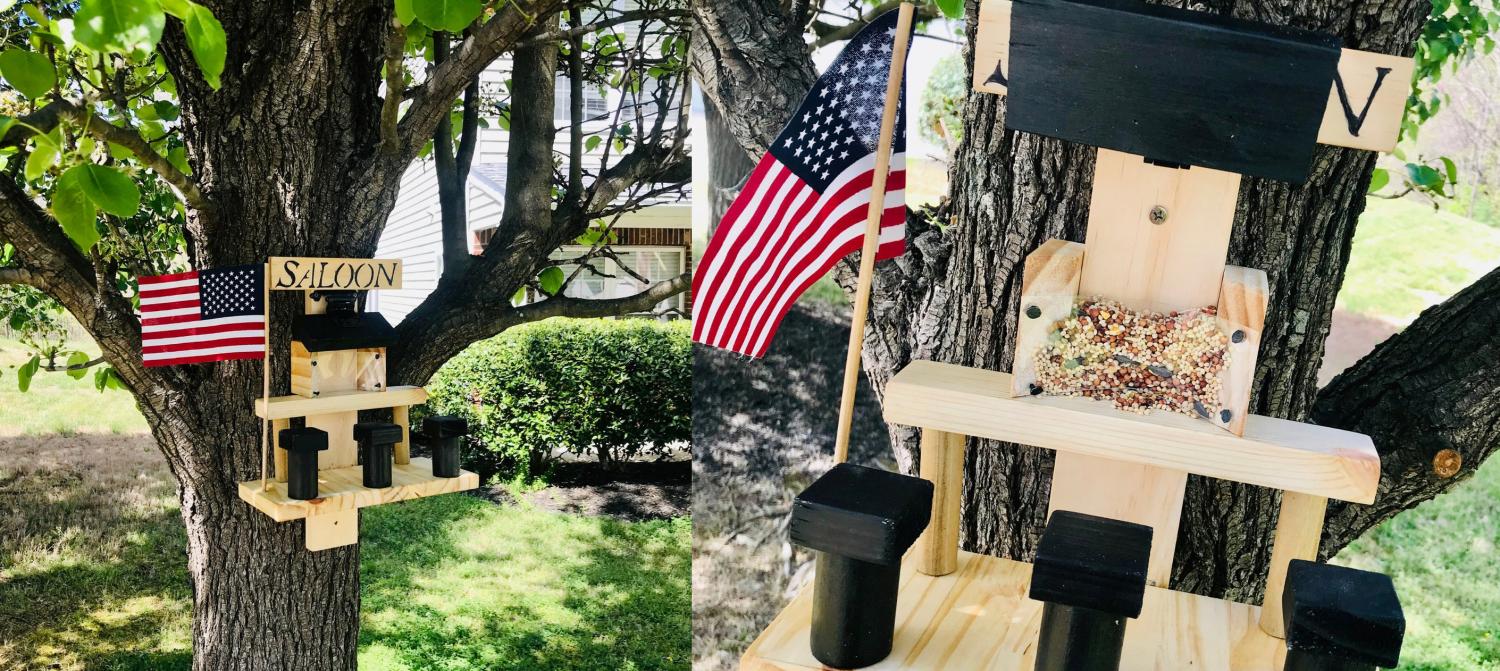 Source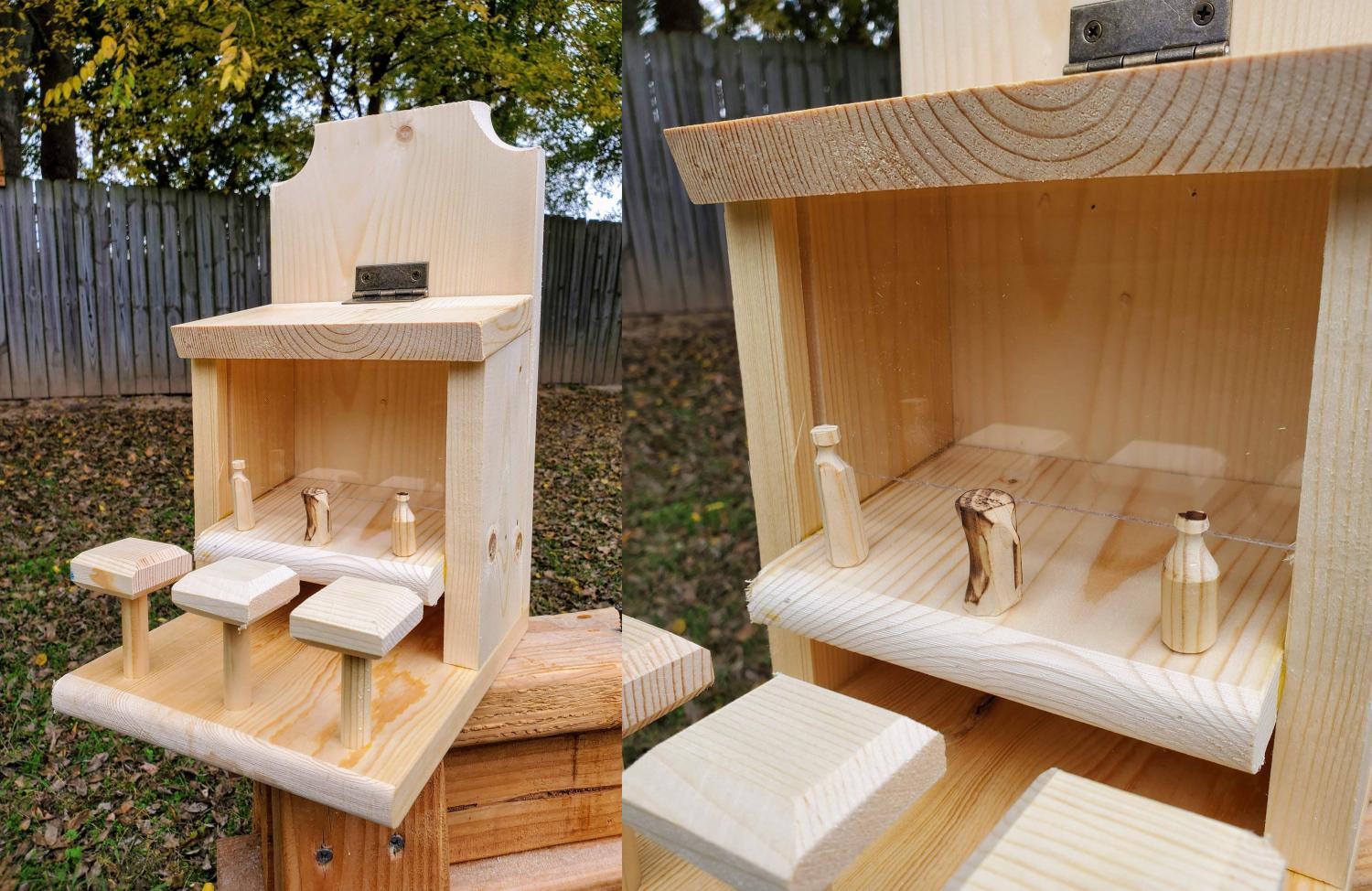 Source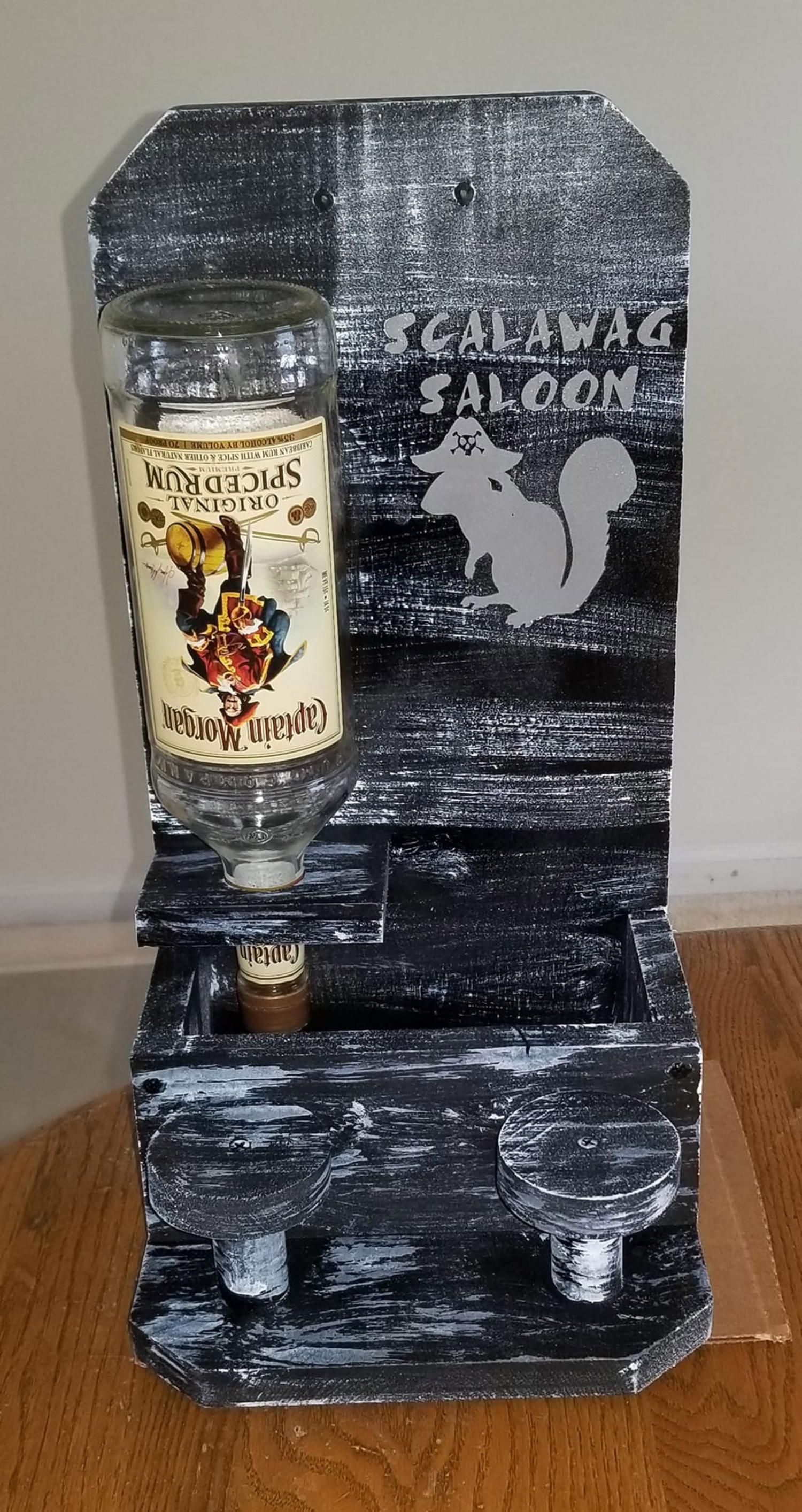 Source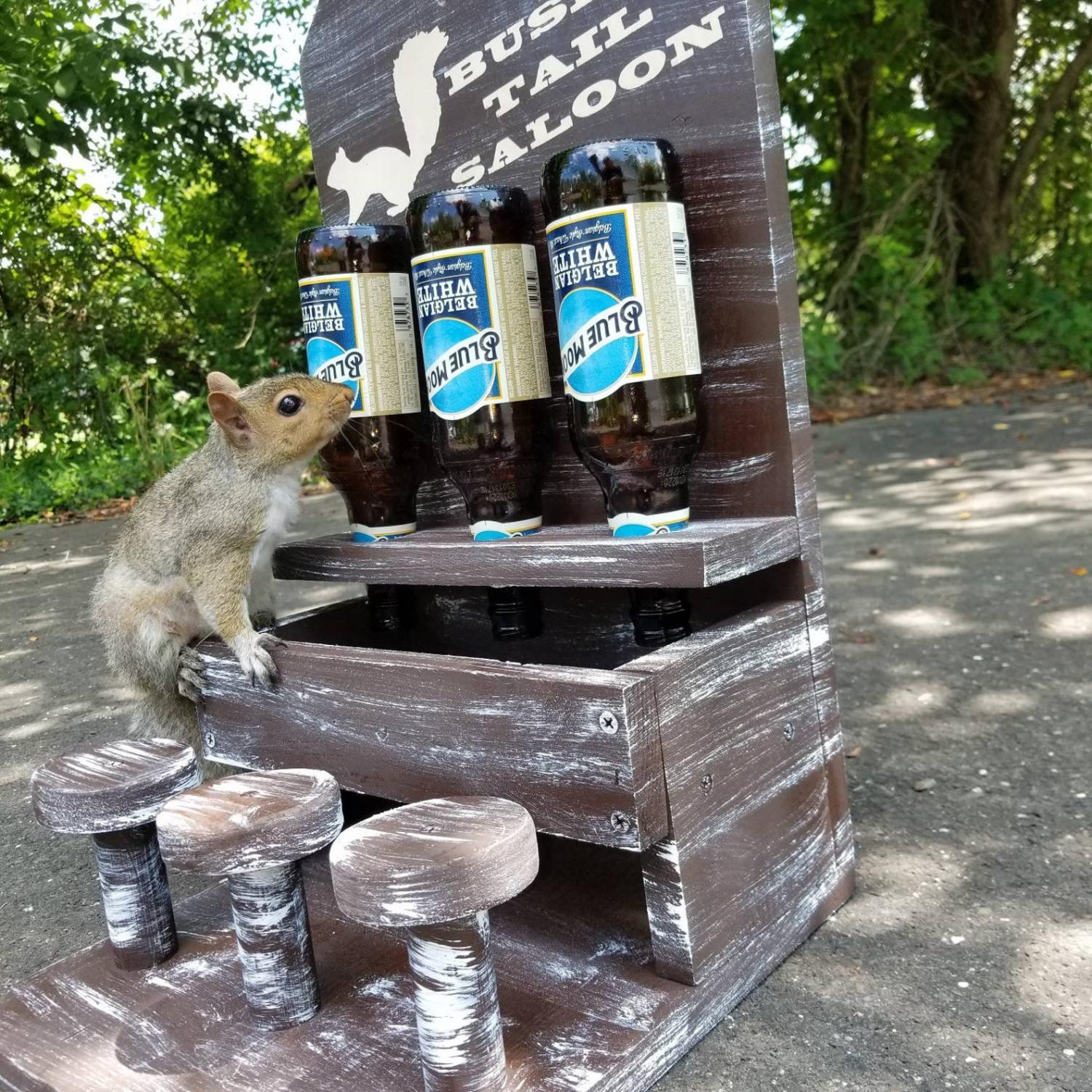 Source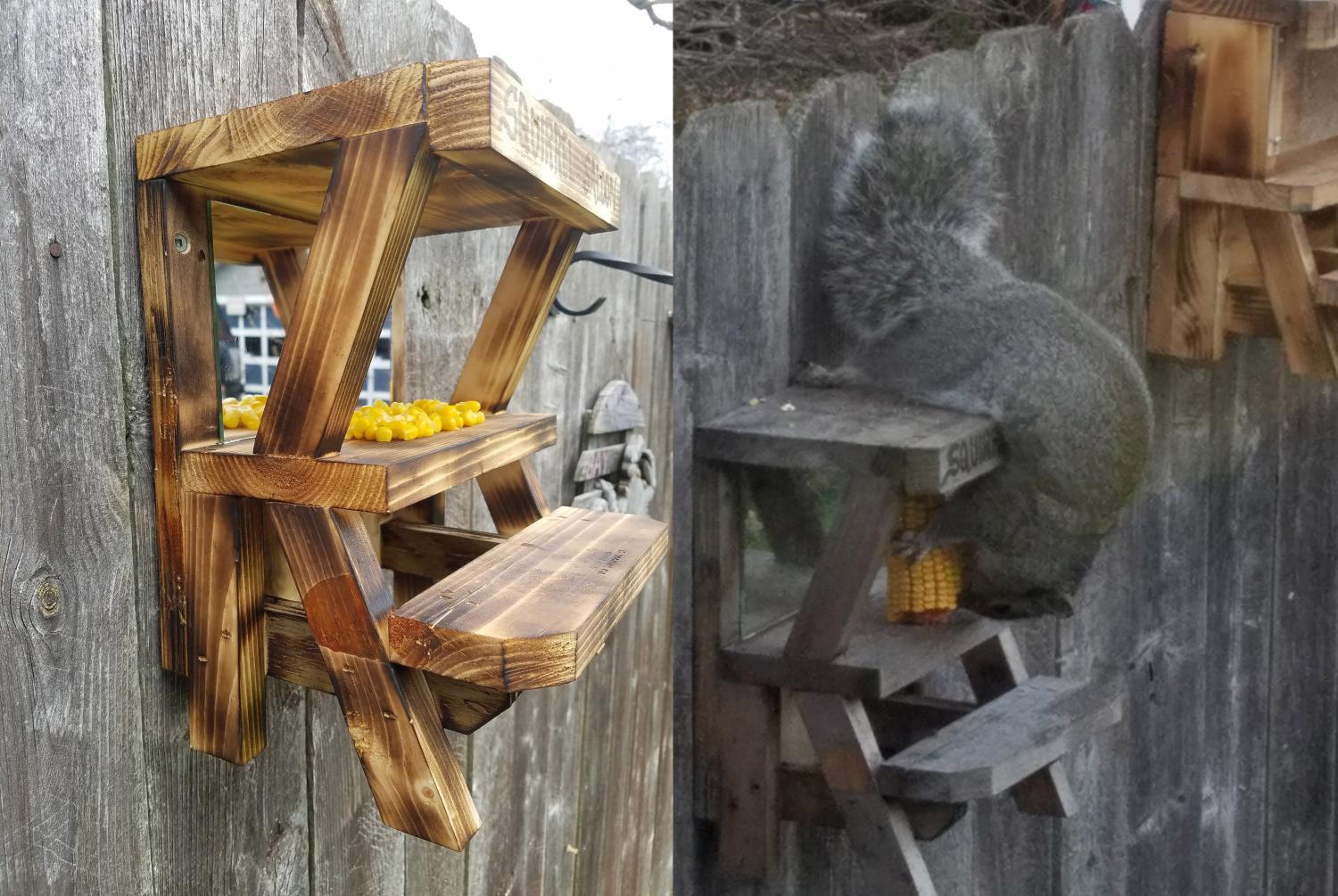 Source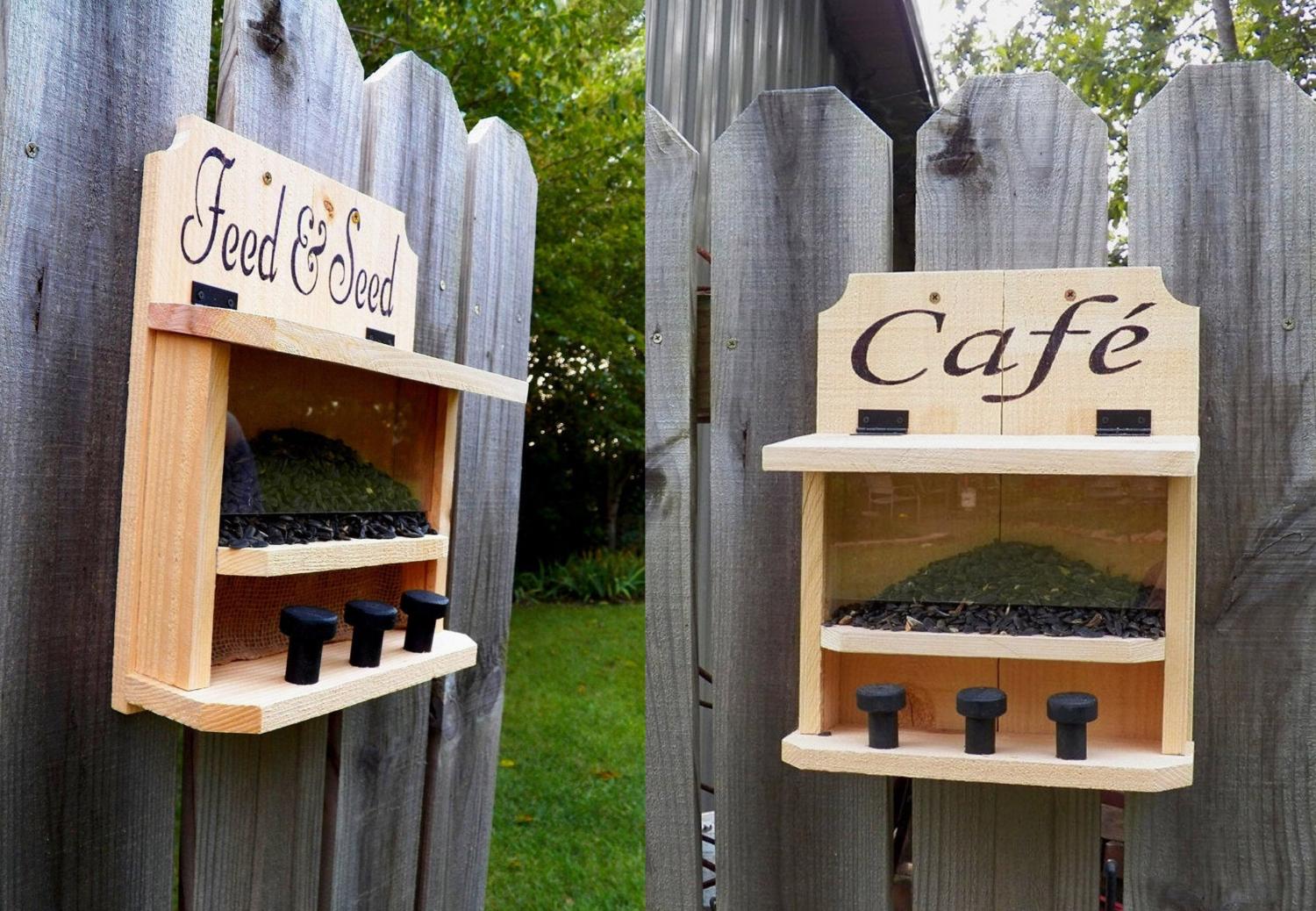 Source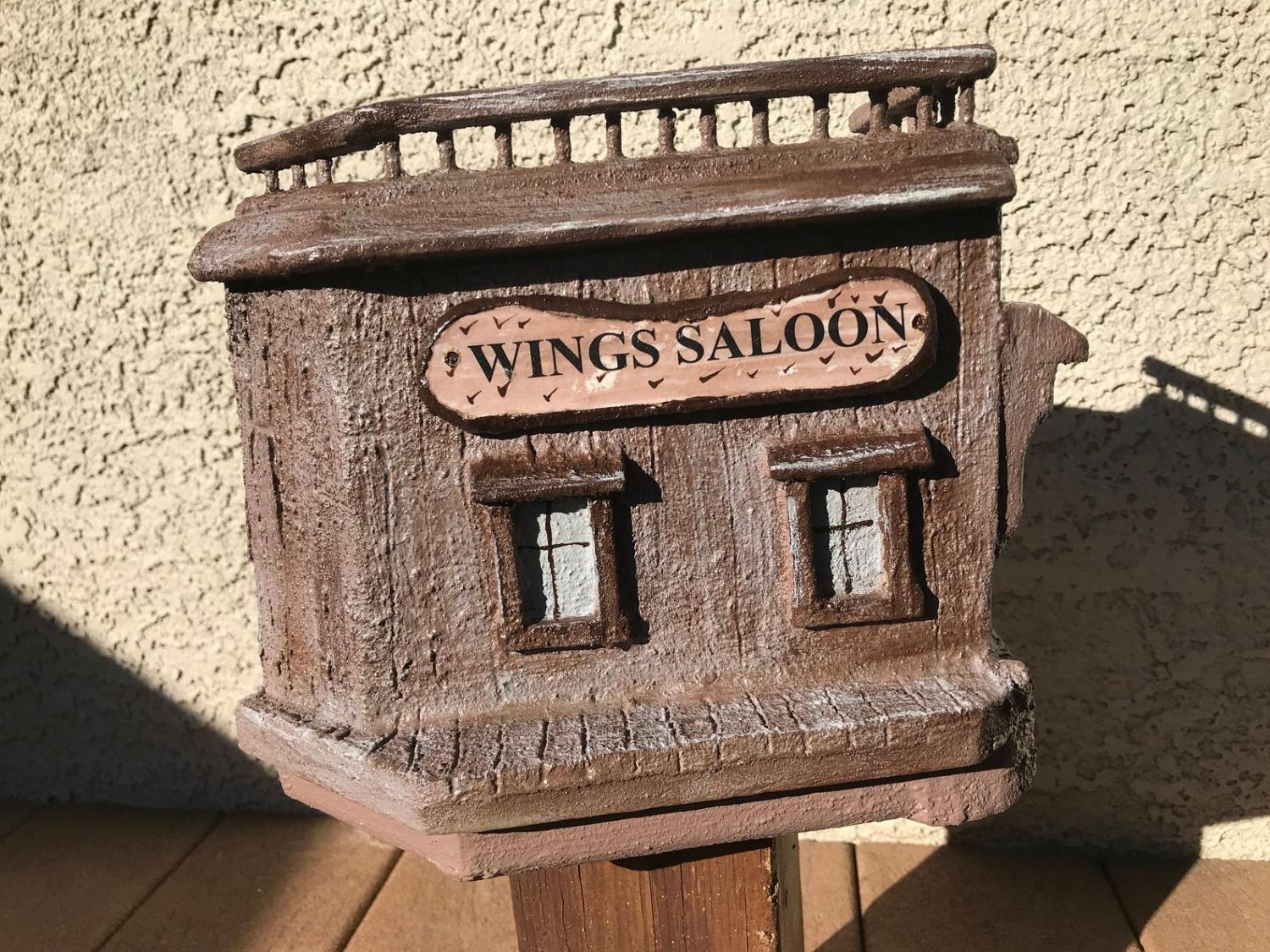 Source