SpyFinder Is a Device That Helps You Find Hidden Cameras
By Ryan on 10/23/2018 10:22 AM (Updated: 12/06/2018 1:48 PM)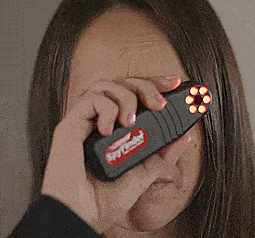 If you travel a lot and stay in a plenty of hotels and AirBnBs, you've no doubt worried about hidden cameras at one point or another. Sometimes AirBnB owners will setup hidden cameras to spy on you, to either be creepy, or to make sure you're not stealing their stuff! Either way, it's wrong. The SpyFinder Pro is a device that you can bring along while you travel, and make sure there are no hidden cameras setup where you're staying.

How it works is, the SpyFinder will detect any camera lenses that it's pointed at. Just hold it up to your eye and look through the viewfinder while pushing down the button on the top of the device. Pushing down the button will illuminate 6 super-bright LED lights on the front of it that are specifically engineered to bounce off the reflective surfaces on camera lenses.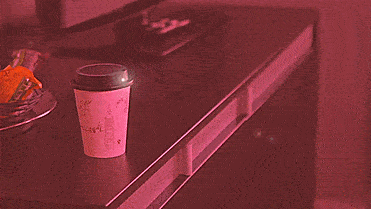 The SpyFinder has 2 settings which allow you to hone in any hidden cameras depending on the room size you're in. The high mode is best for larger rooms like open offices or living spaces, while the low mode is best for smaller rooms like bathrooms, dressing rooms, and looking at shiny surfaces like plastic or glass. You can detect camera lenses when you see a light that seems to be blinking back at you. You can detect the camera lenses from up to 45 feet away, and works even if the camera is turned off. Sometimes hidden cameras are hidden in alarm clocks, in fans, smoke detectors, and elsewhere. This device will help you find them all and feel safe while you're staying somewhere away from home.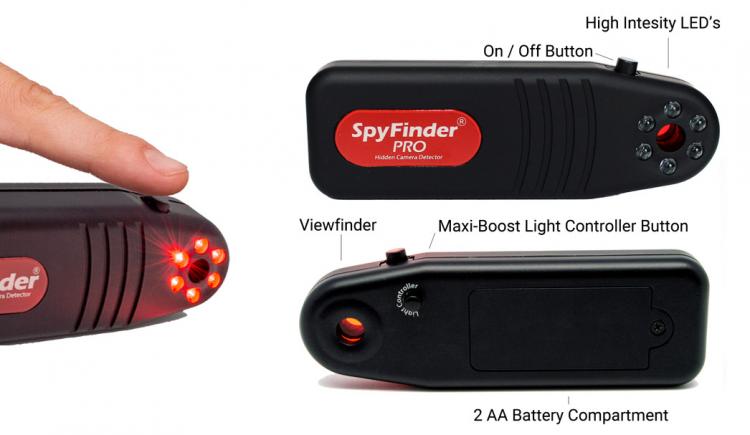 Check out the SpyFinder hidden camera finding device in action via the video below.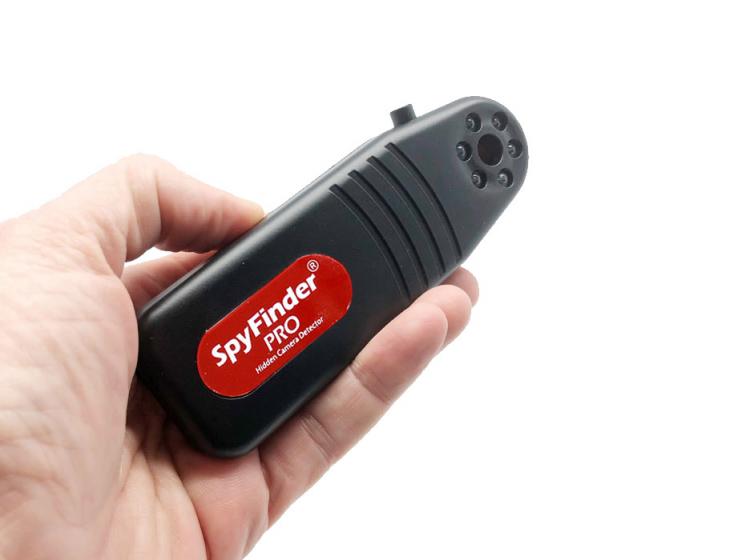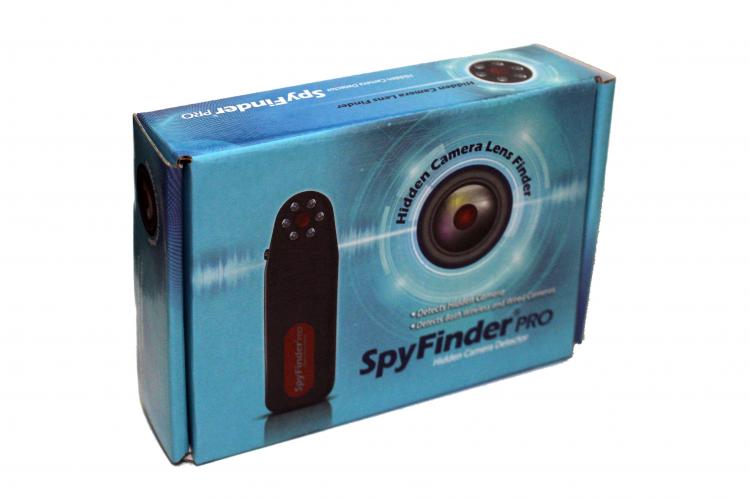 Subscribe To Our YouTube Channel