The Spadle: A Cooking Spoon and Ladle In One
By Ryan on 09/21/2016 5:19 AM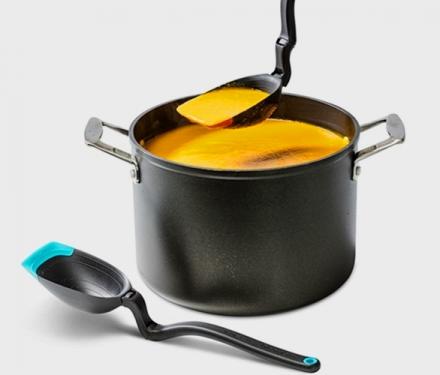 When making soup and liquidy-goodness in a big pot on the stove, you don't normally want to stir with a ladle as it's a bit awkward. You want a cooking spoon to stir your food around, but once it comes time to serve it up, you most likely will want a ladle to pour it into each bowl. The Spadle is a combination of a cooking spoon and a ladle all in one handy package.
How it works is the head of the spoon pivots back and forth to transform itself into each type of serving spoon. The combo serving spoon also works great for different sizes of pans. With a more shallow pan you may want to use the ladle, whereas a deeper pan, you can dig right in and go at it with the cooking spoon.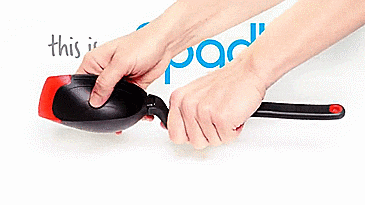 The Spadle is made from heat-resistant plastic along with a silicone scraping tip that allows you to get every last bit of food in the pot. With just a half twist of the Spadle's joints it opens right up for easy cleaning, then you can simply pop it into the dishwasher.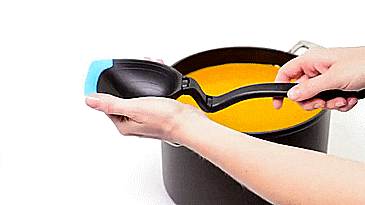 Check out the spadle - combination cooking spoon and ladle in action via the video below.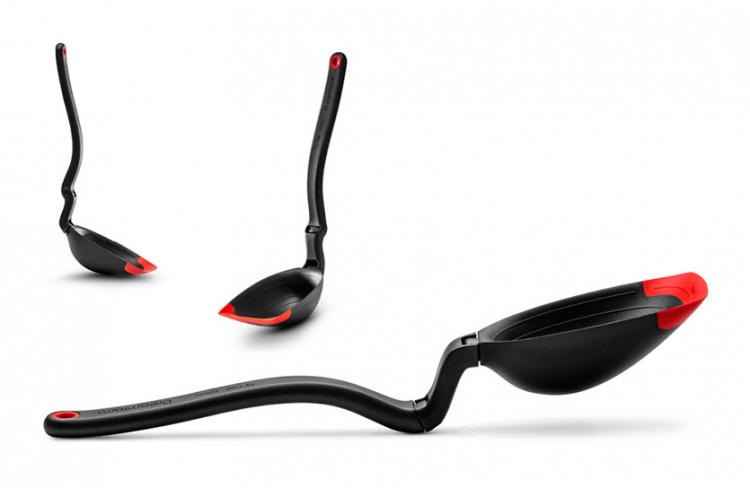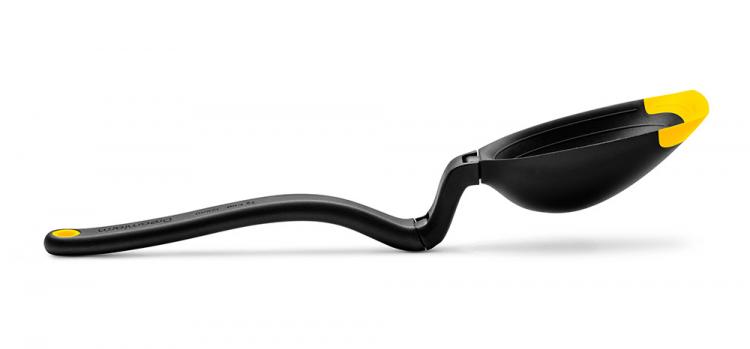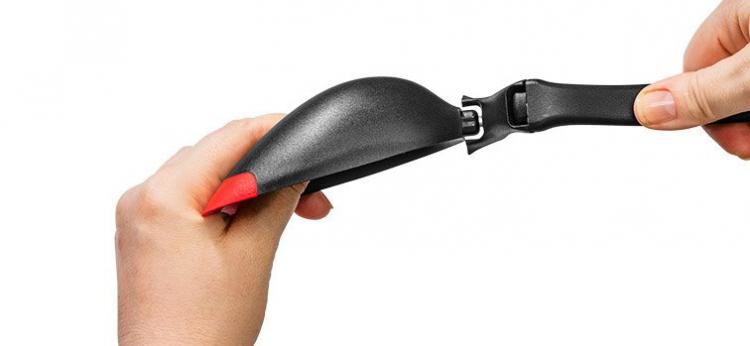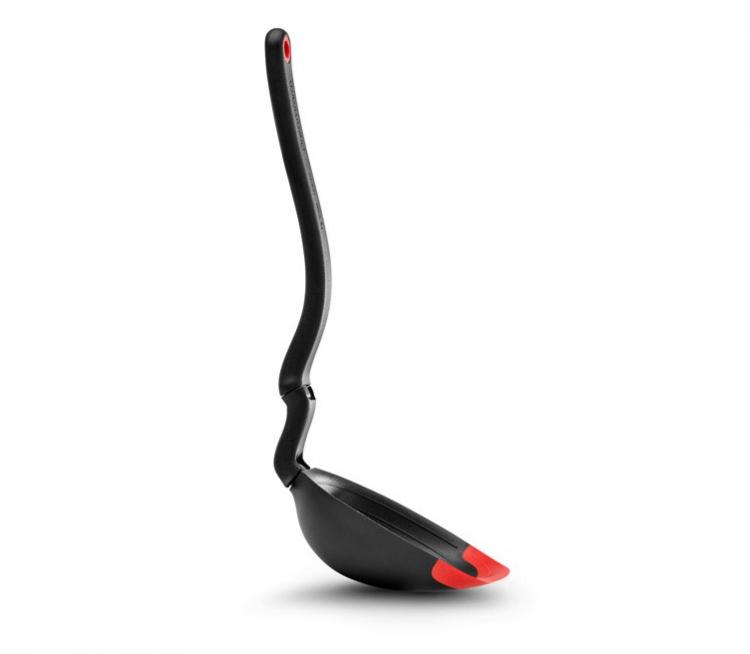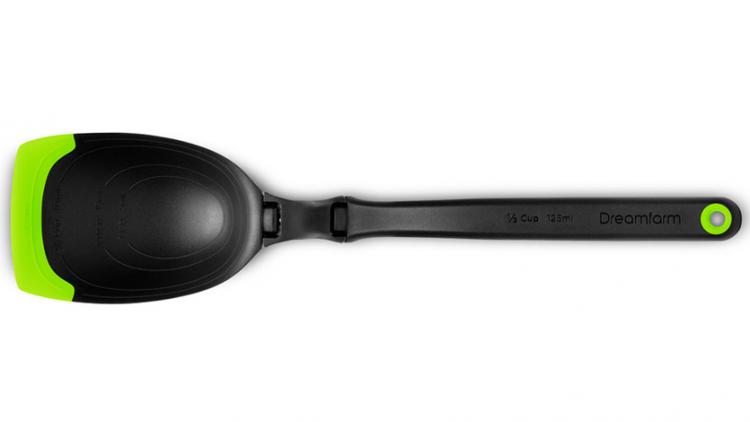 Subscribe To Our YouTube Channel