This Solar Powered Fountain Makes Endless Rain For Kids Under an Umbrella
By Ryan on 04/05/2019 3:10 PM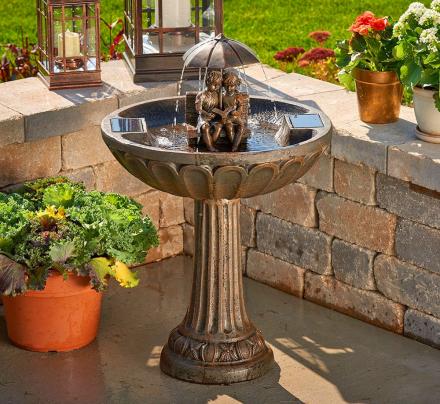 If you're someone who enjoys irony or just a fan of Alanis Morissette and enjoy seeing people get rained on only on hot sunny days, this unique solar powered water fountain might be for you. It features two kids sitting on a bench under an umbrella, and the fountain endlessly trickles water from every corner of the umbrella making it look like it's raining.

Versions:
Reading on Bench | Piggyback Kids
Just sit the fountain in direct sunlight and the solar panels located on each end of the fountain will power the motor to keep the water moving. Though, one thing to note is, much like the mini solar powered fountain we featured before, it only works in direct sunlight. So, if the fountain is sitting in shadows or under current cloud coverage it won't pump the water properly.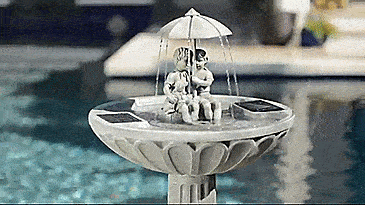 A perfect outdoor decor piece the patio, deck, garden, or really anywhere outside that gets great sunlight, the reading boy and girl under the umbrella solar water fountain is a classy yet interactive piece that'll give a little extra bit of life to your yard or garden.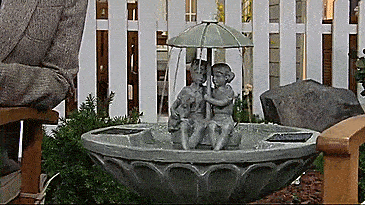 The solar powered umbrella boy flowing birdbath features an aged bronze finish, is made from glass fiber reinforced concrete (GFRC), is designed to be low-maintenance (just drain, wipe down, rinse and refill), should be drained and the pump removed for winter, it weighs 22 lbs, and measures 33 inches tall x 22 inches in diameter.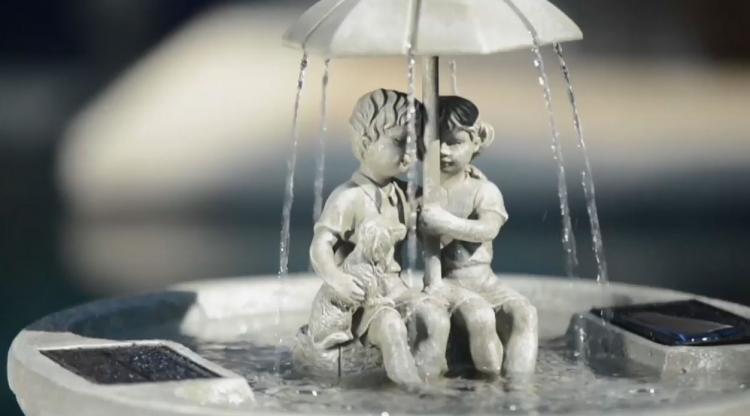 There are two different versions of the solar umbrella fountain. There's one version with two kids reading on a park bench under an umbrella, and there's another version with two kids playing under an umbrella with one kid giving the other a piggyback ride. Each one features an umbrella with endless flowing rain on top of it.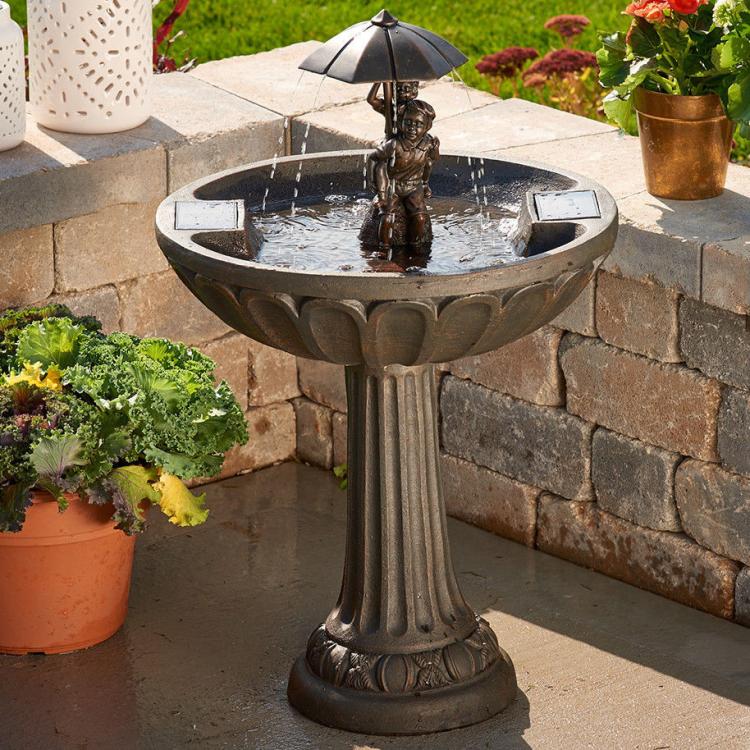 Check out the kids under umbrella solar water fountain bird bath in action via the video below.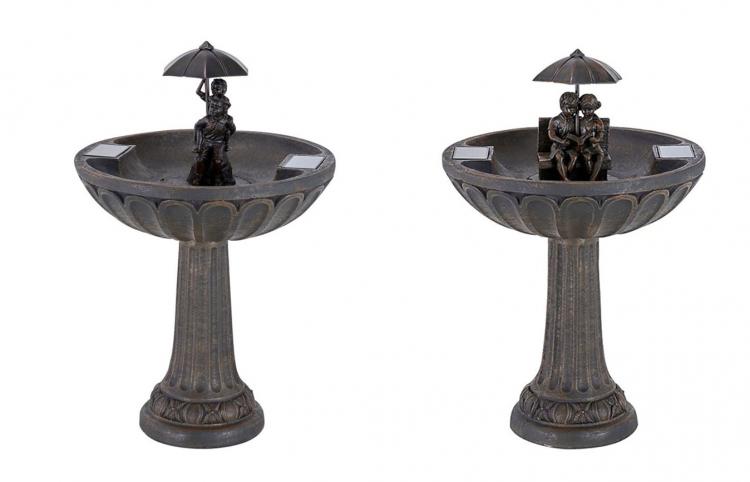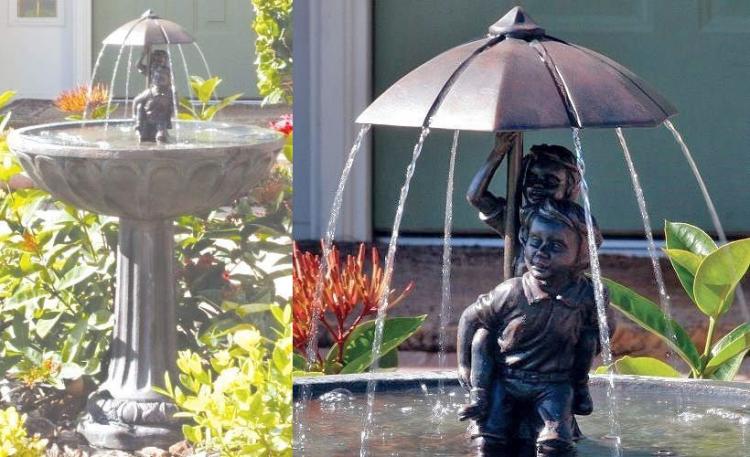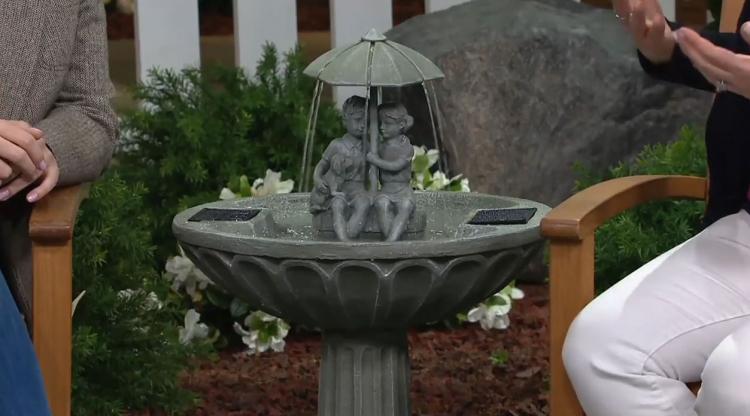 Image credits: youtu.be/cuu2vbbi8Q8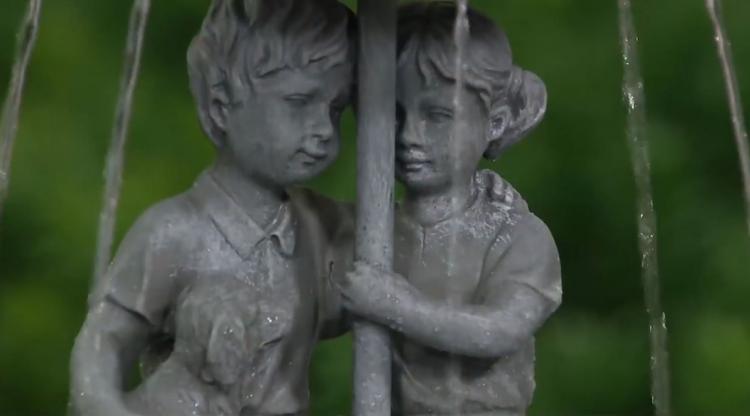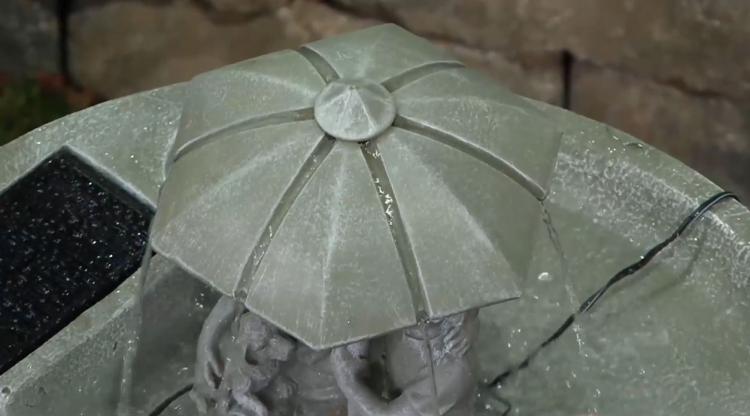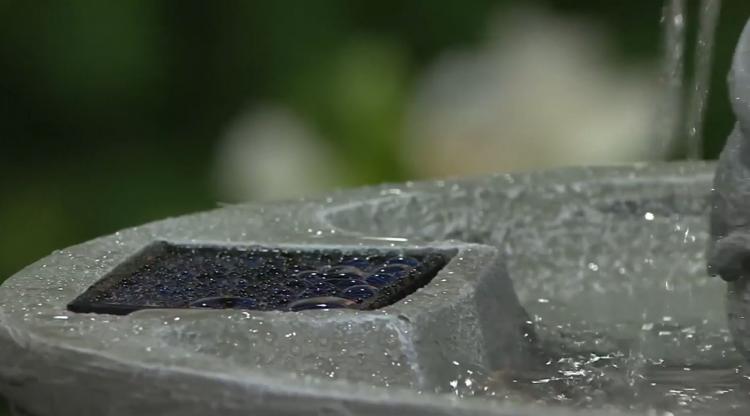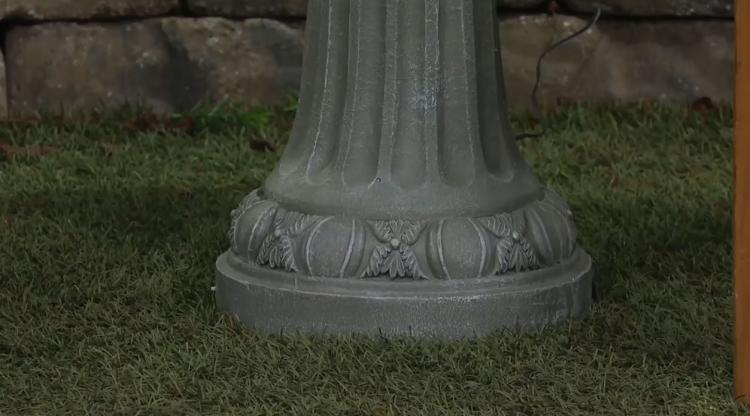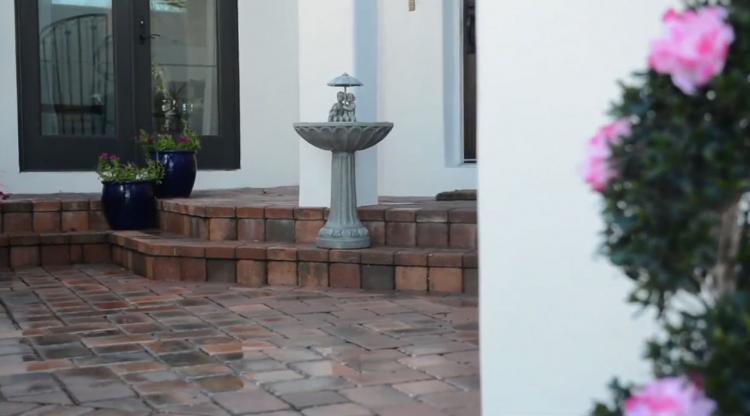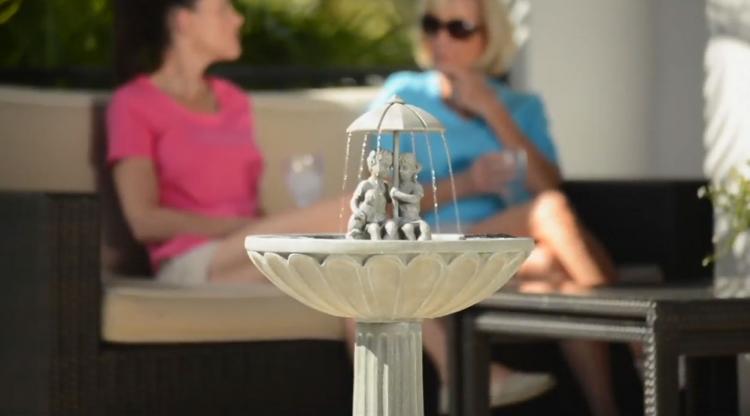 Subscribe To Our YouTube Channel