This Solar Powered Cooler Requires No Ice, But It Can Make Ice
By Ryan on 05/26/2021 1:27 PM (Updated: 04/25/2022 9:55 AM)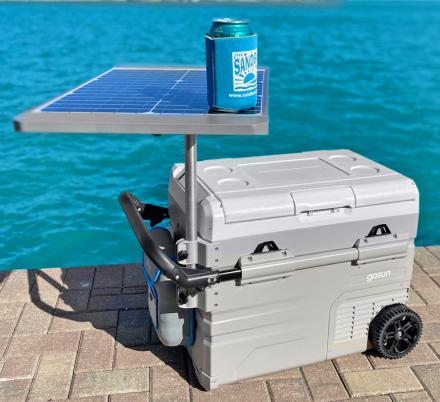 For those that can go on living their normal life using a standard cooler that cost 12 bucks at Walmart, I envy you. If my cooler doesn't charge my phone, and serve me lunch, I'm not interested! Well, there's now a solar powered cooler that exists, and it doesn't require any ice as it's fully electric! That means no smashed food, no soggy snacks, plus you can even make your own ice in a freezer compartment inside the cooler! This is actually their second version of the cooler, and you can find more information on their first solar powered cooler here.
It's called the GoSun Chillest cooler, and it doesn't use ice which means the volume capacity of 45 liters is entirely used. Ice is heavy and eats up a lot of space on normal freezers, but with this one, you'll have the entire storage capacity to yourself. Plus, this means your snacks and food won't get wet, soggy, or crushed from the ice!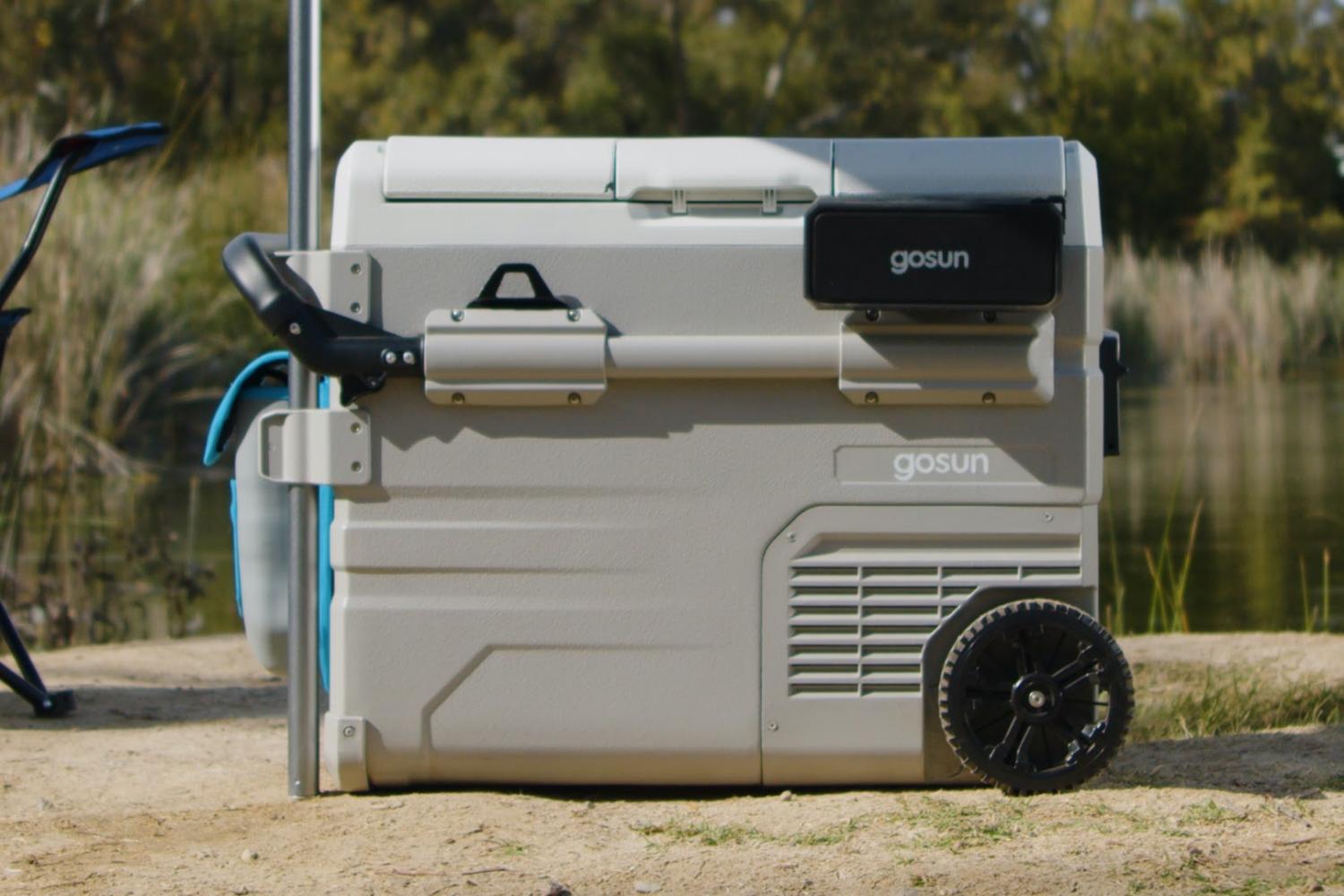 Due to the cooler being suited to the swanky outdoors, its power options should be adeptly suited to this functionality. It does not disappoint. There are four power options for this amazing device, and depending on your circumstances, you can choose the one best for you.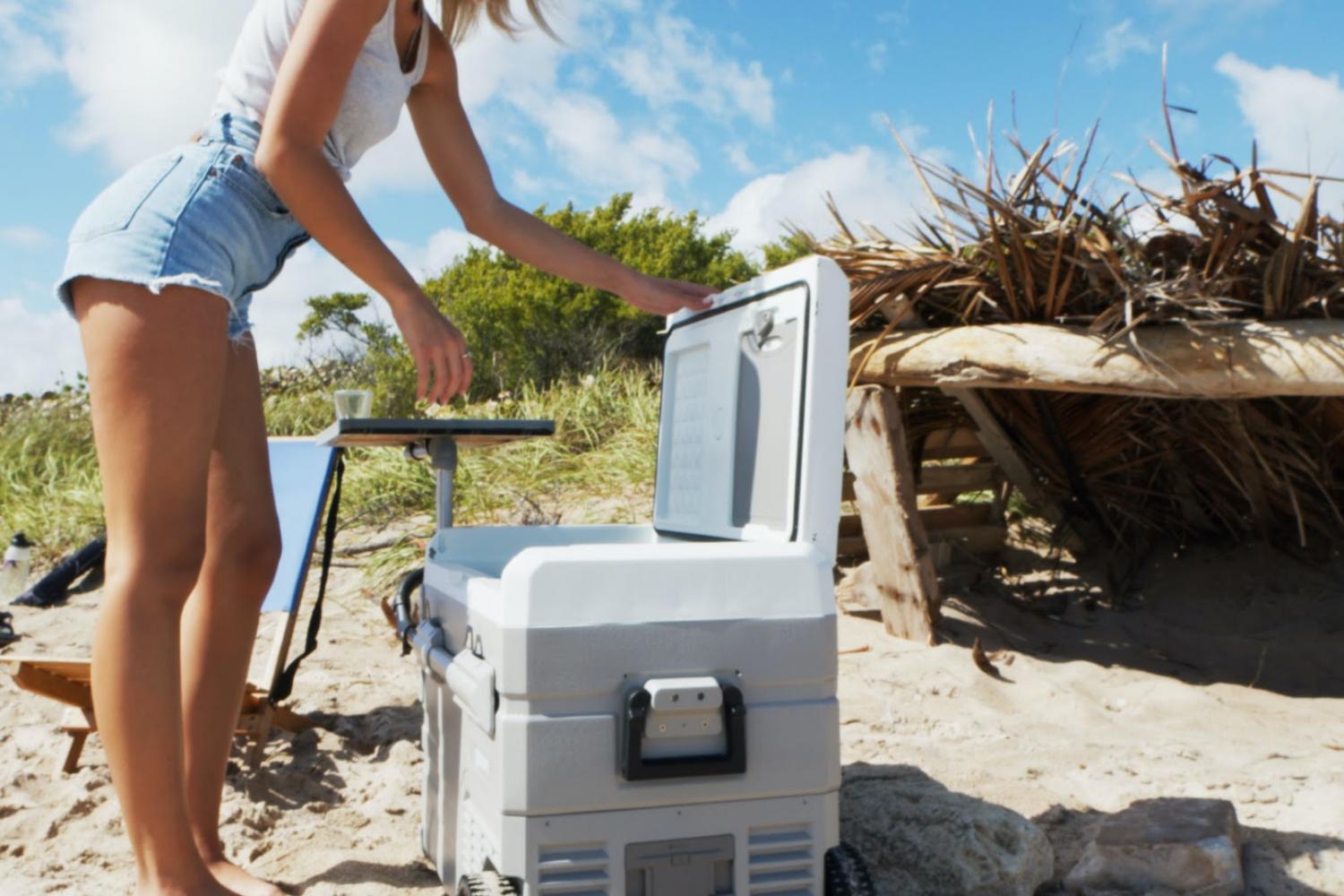 The first option is an inbuilt lithium-ion battery with a capacity of 100W, providing 10 hours of usage. The second is an AC or DC outlet, the brushless DC compressors on the cooler are more energy-efficient than normal compressors. Another option is an external power bank that provides 30 hours of power, that's over a full day!!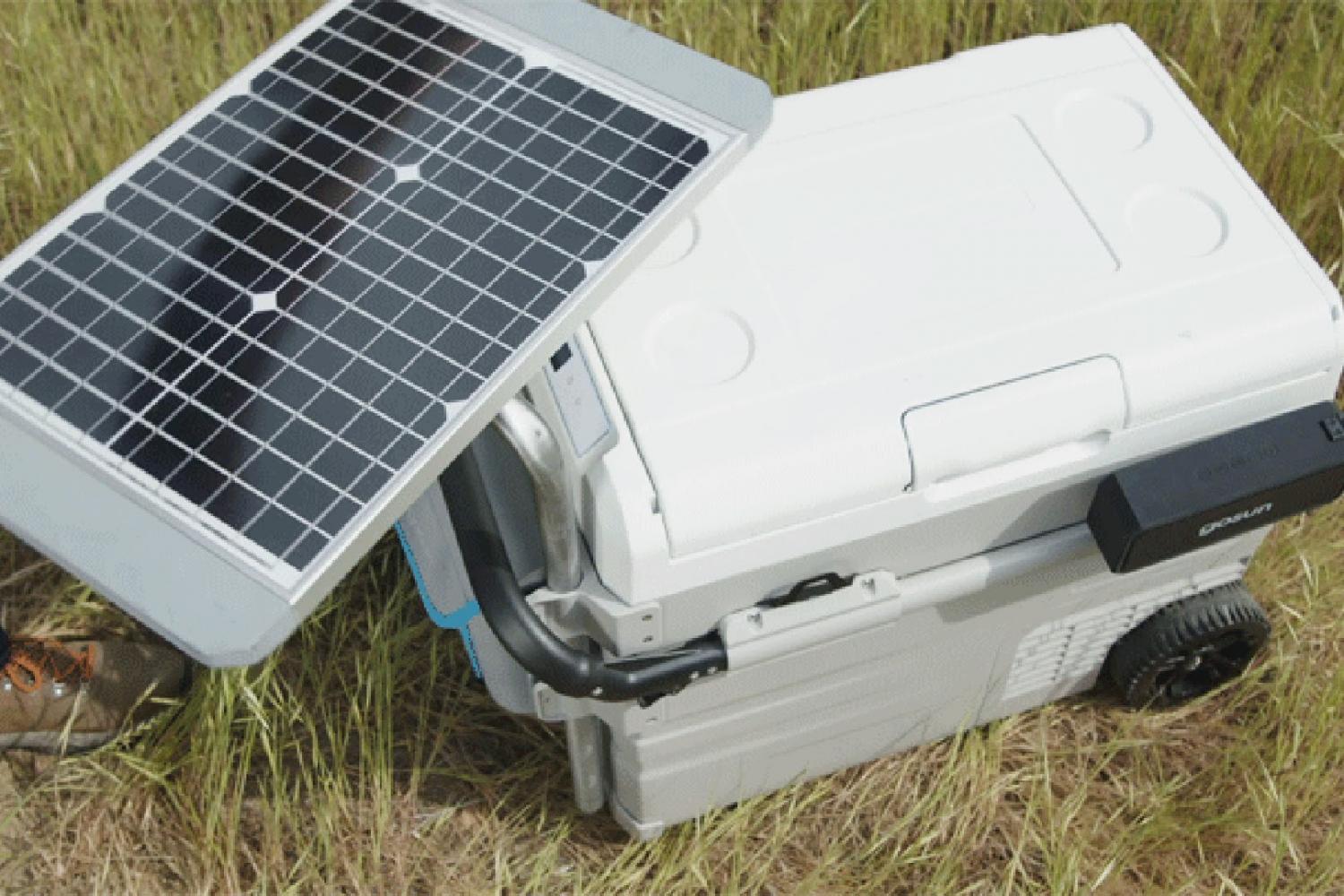 The last power option for this device is a cool elbow solar table that is attached to the device. It can provide extra hours for refrigeration especially in sunny weather. The solar table also doubles up as a resting surface to be used for placing stuff like food or drinks.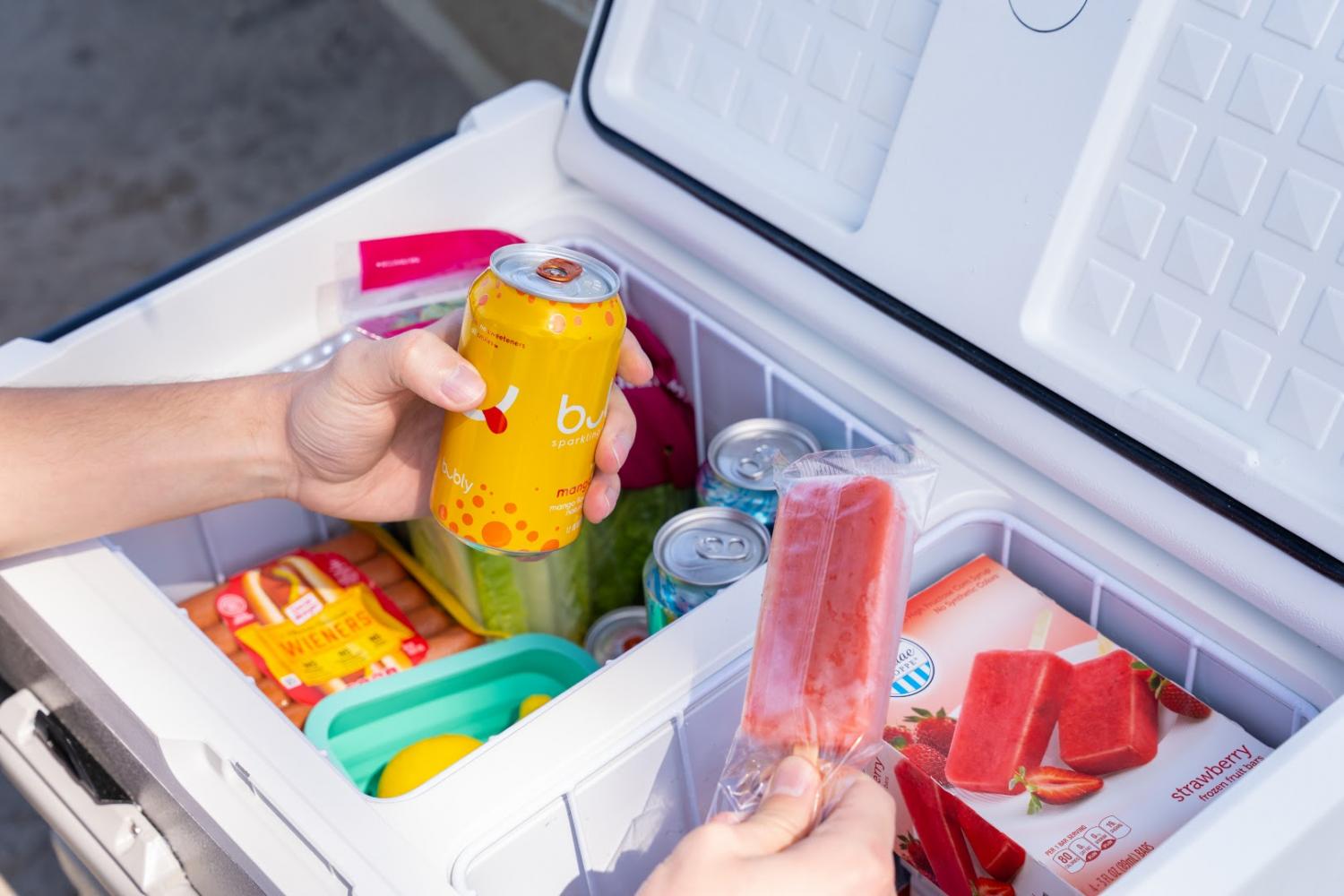 Unlike conventional outdoor coolers which are large in size, use ice, stuff that cannot be arranged inside, this one has two compartments. The fridge and freeze compartments are separated, both have organizational baskets. This makes it easy to arrange and separate the stuff that you put on the freezer. Other extra features on this ultra-modern cooler include a Bluetooth speaker for listening to your favorite music as you chill outdoors. There are extendable handles on the site for carrying the cooler. The solar table comes in handy when you have a lot of stuff you need to place on a table.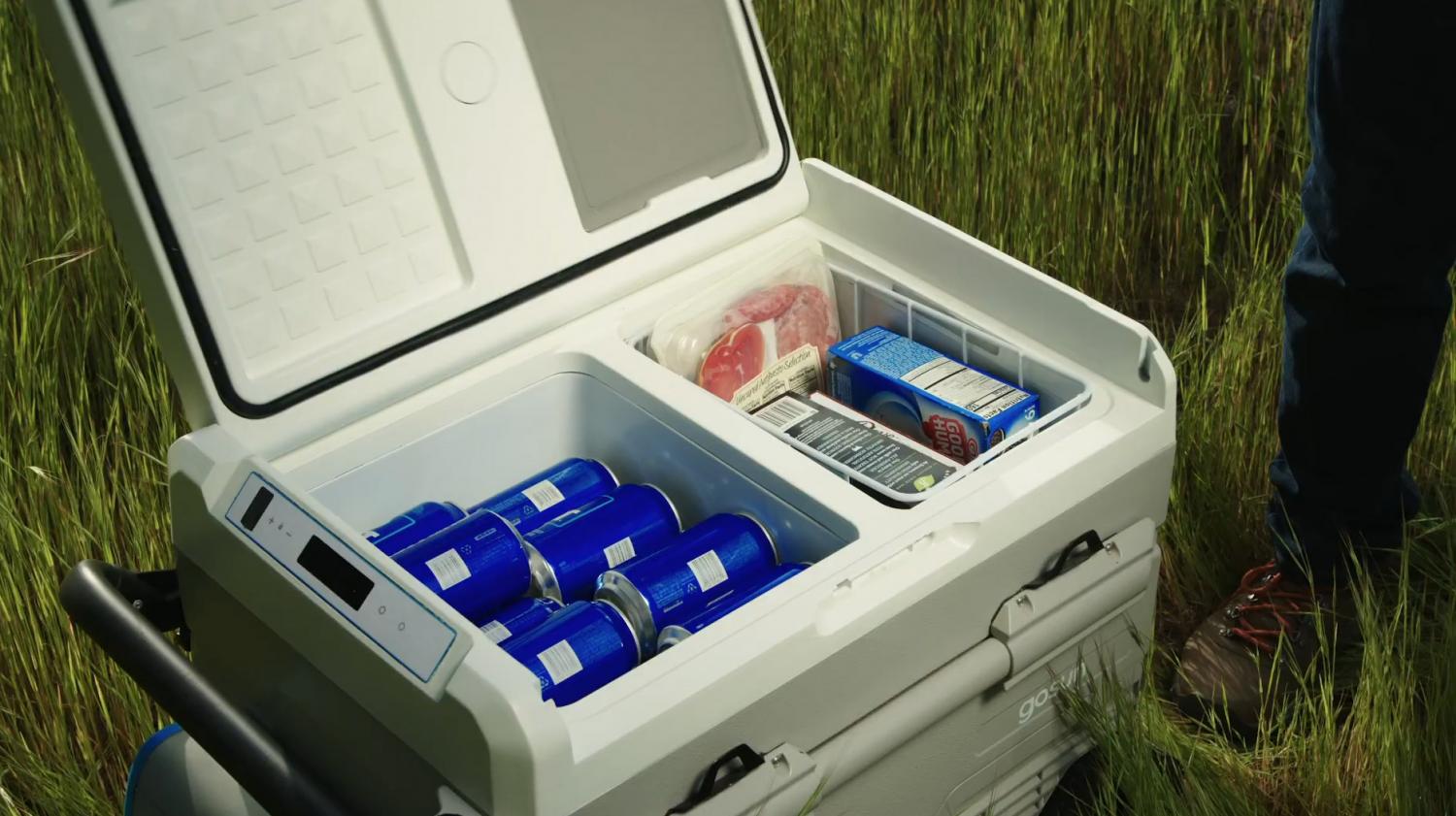 A built-in compressor helps to regulate temperature and you can set it at a value you want. The temperature range for both the freezer and fridge compartments is -200C to 200C. Keep your ice cream frozen for hours and make your own ice for use.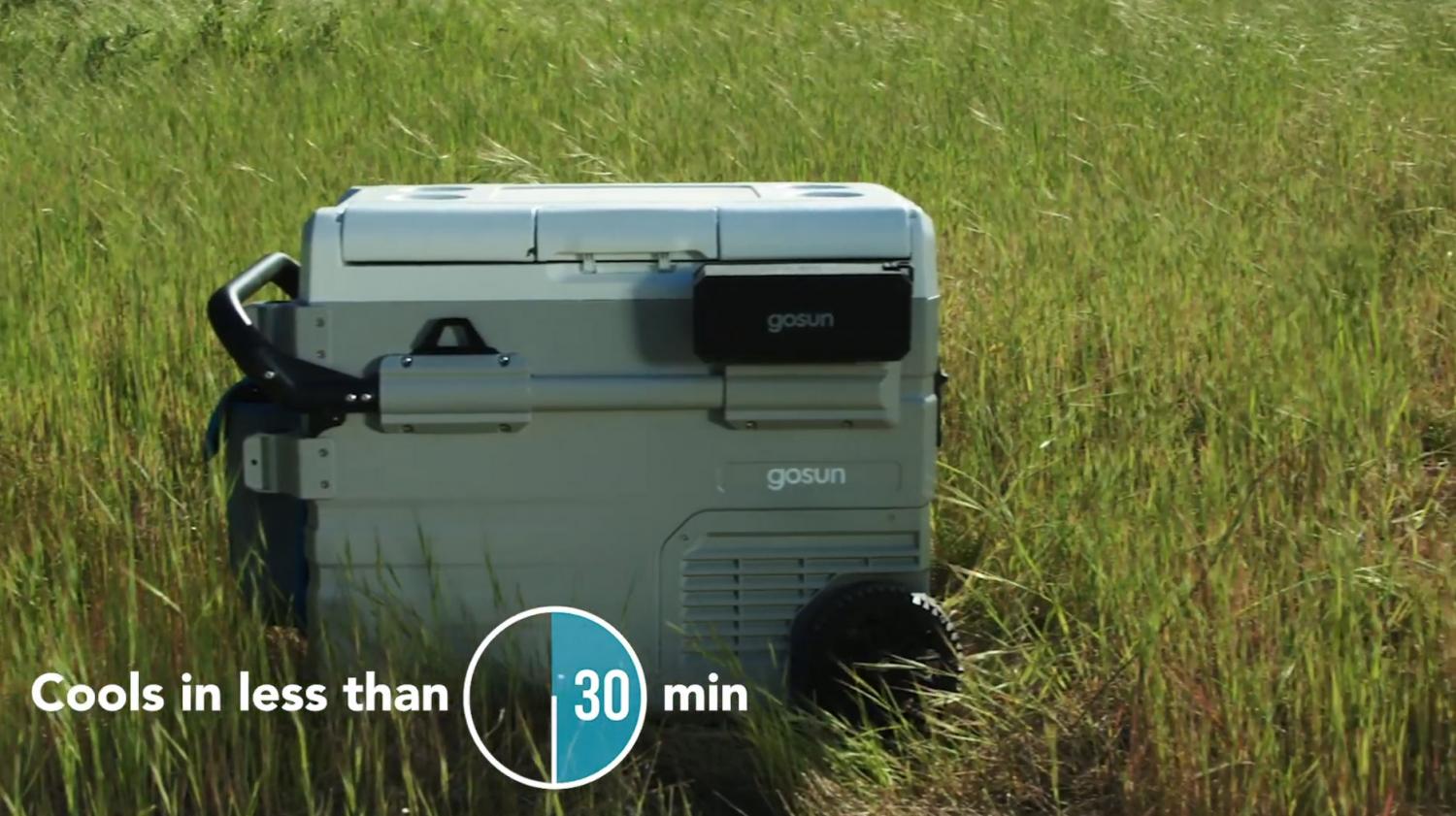 This is a fully-fledged fridge on wheels and it takes less than 20 minutes to cool down from a high to low temperature. The use of solar power means its energy-efficient and only draws 45W of power. This coupled with the brushless compressor which is powerful and more efficient than normal ones ensures proper energy usage.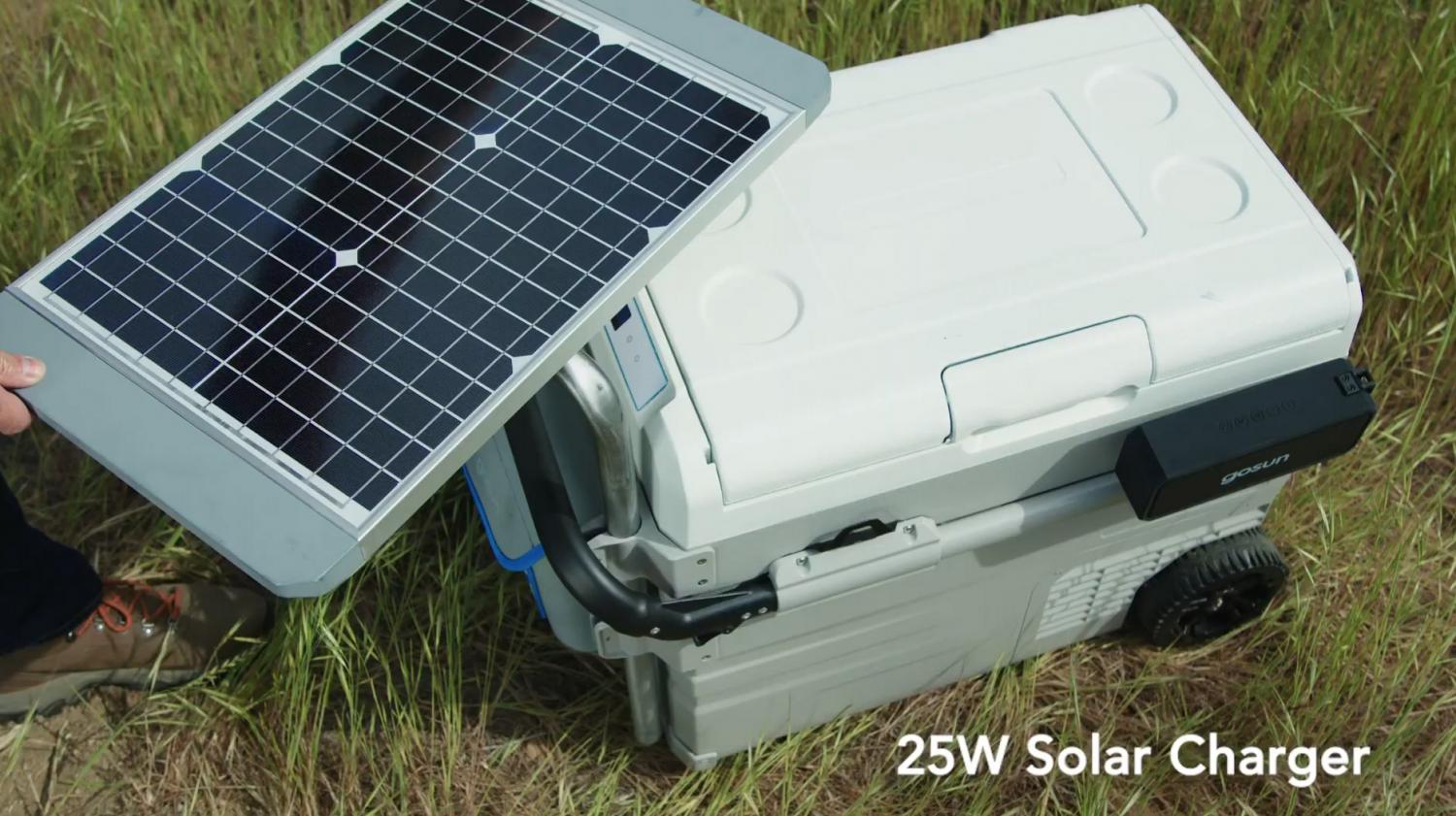 There is an optional shade attachable to the cooler which is a must-have, it will keep you cool from the sun. The best part of this cooler is you can control it with your smartphone. Set the temperature or play music from the Bluetooth speaker straight from your phone.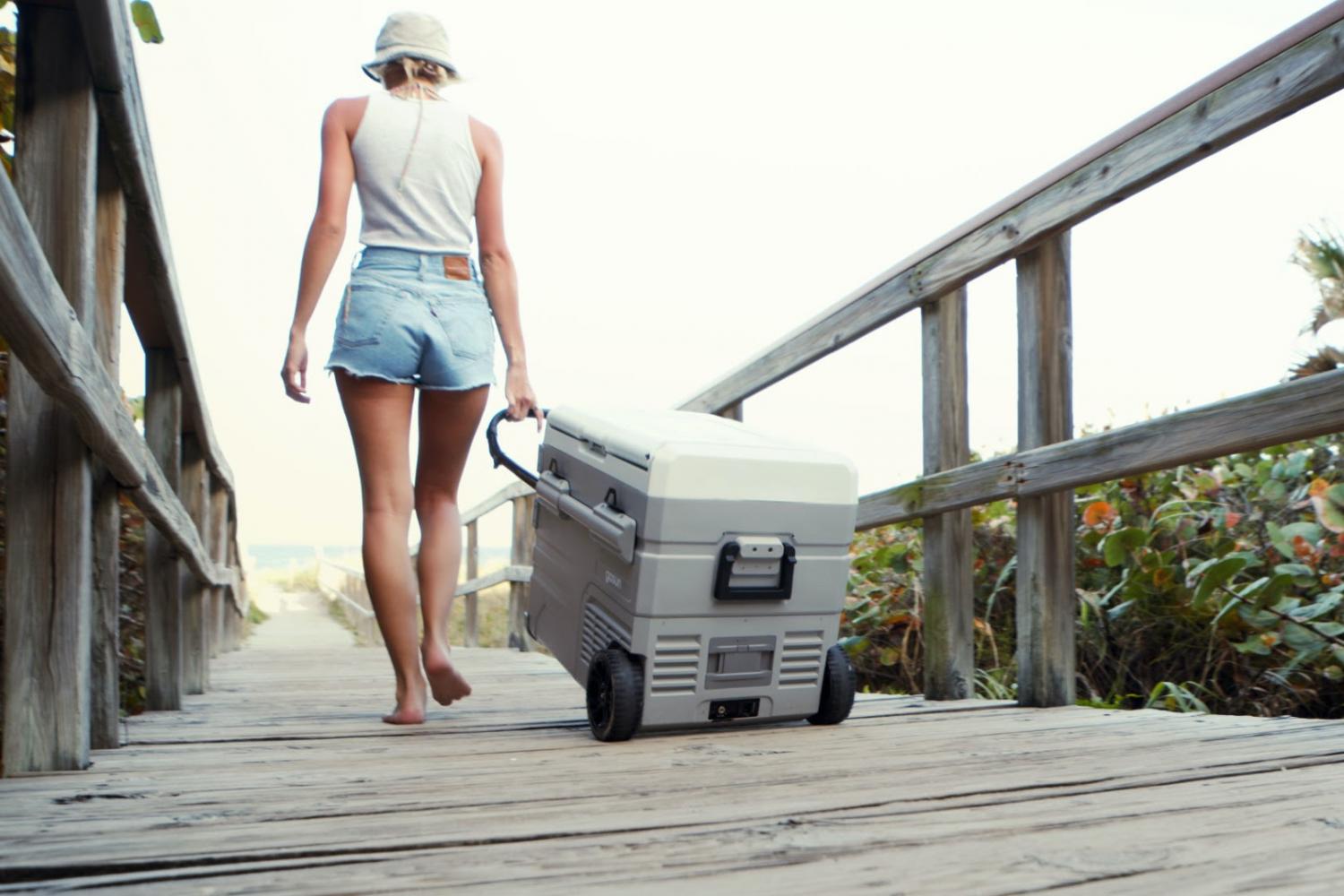 Imagine not having to worry about refilling your cooler with ice everyday, and just being able to relax, knowing all of your drinks and food will be kept chilled!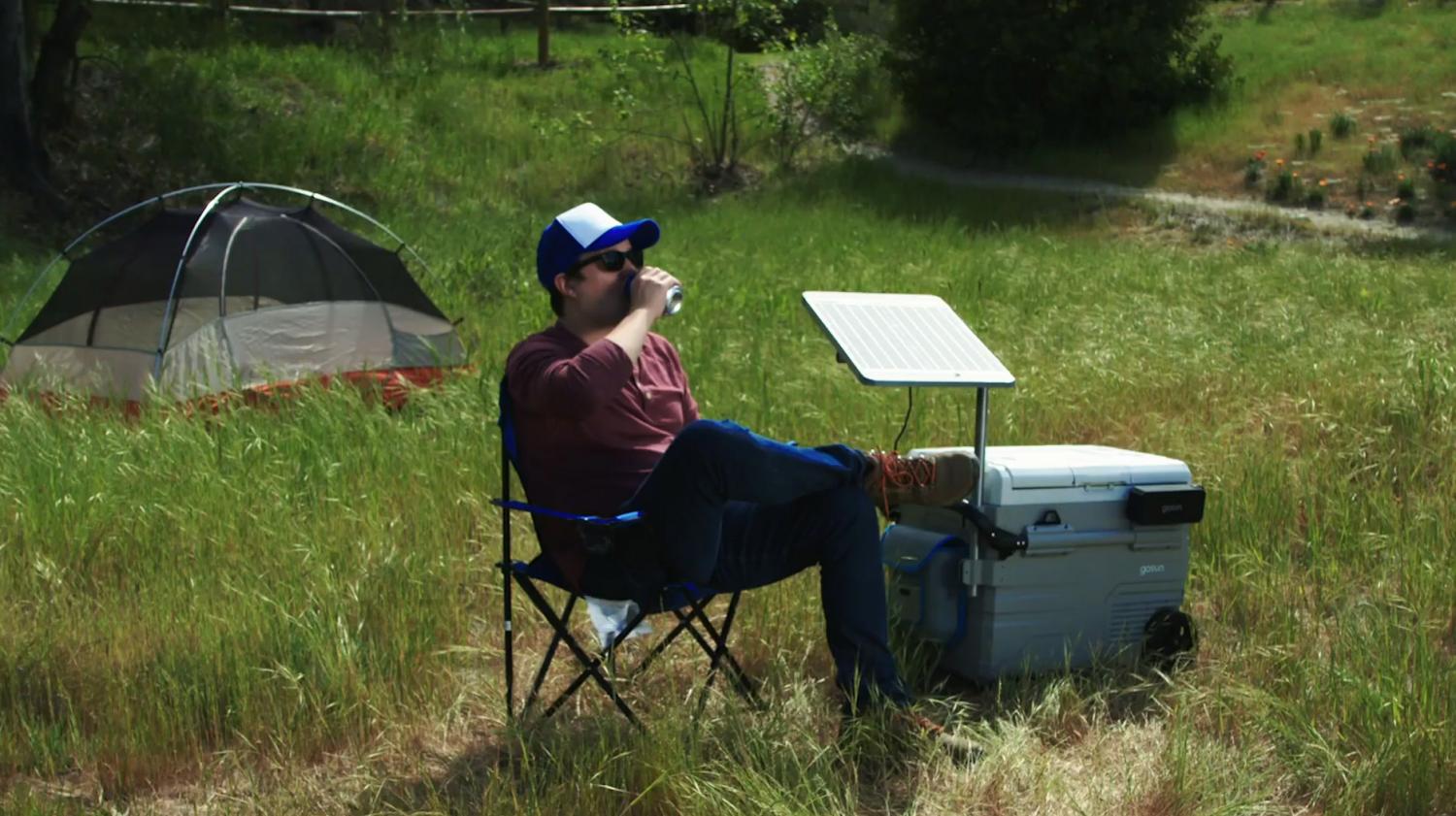 The solar panel on the cooler doubles as a table where you can set your drinks or snacks!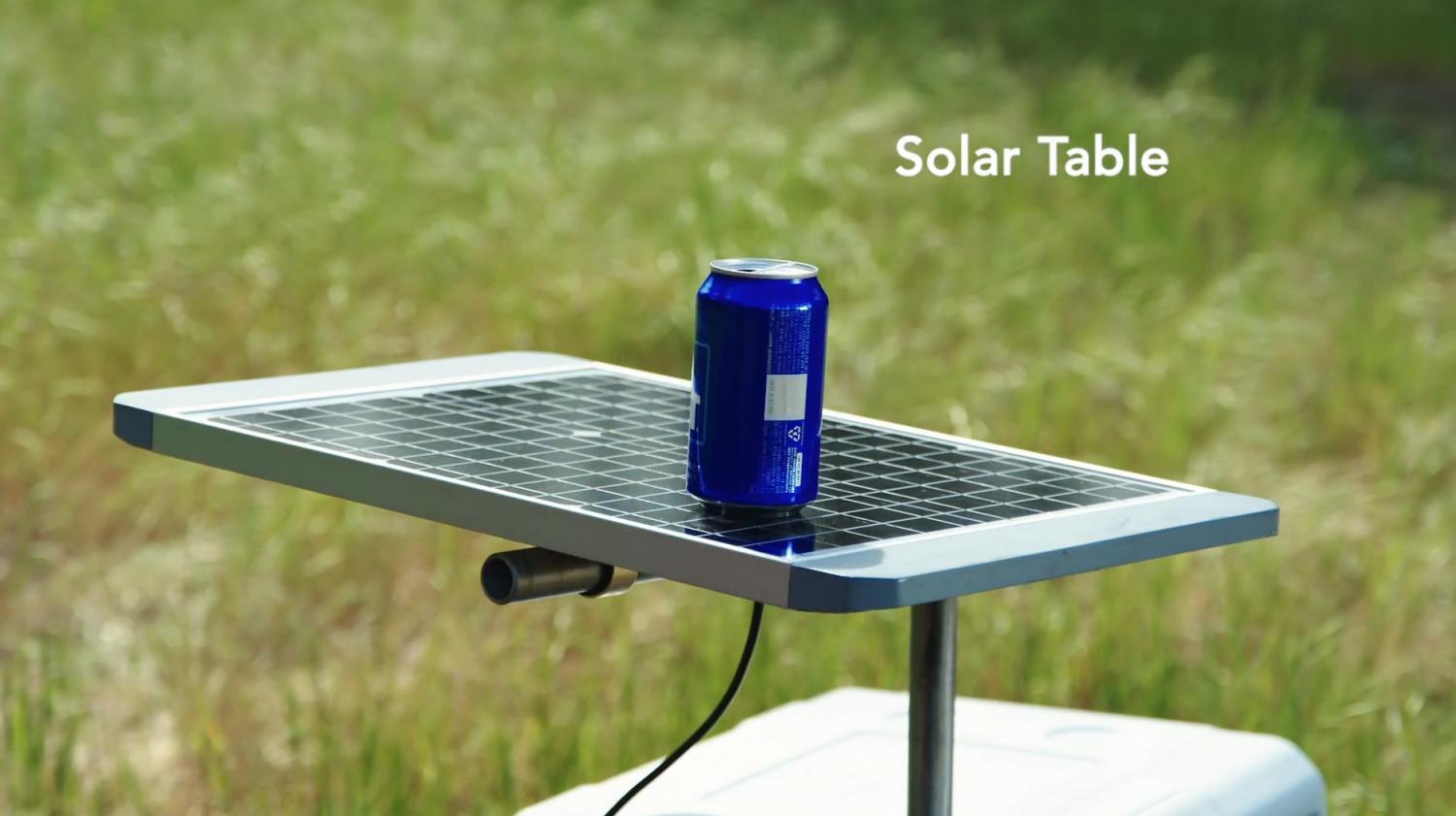 The solar powered cooler comes with 2 separate storage areas, one that's refrigerated, and one that acts like a freezer!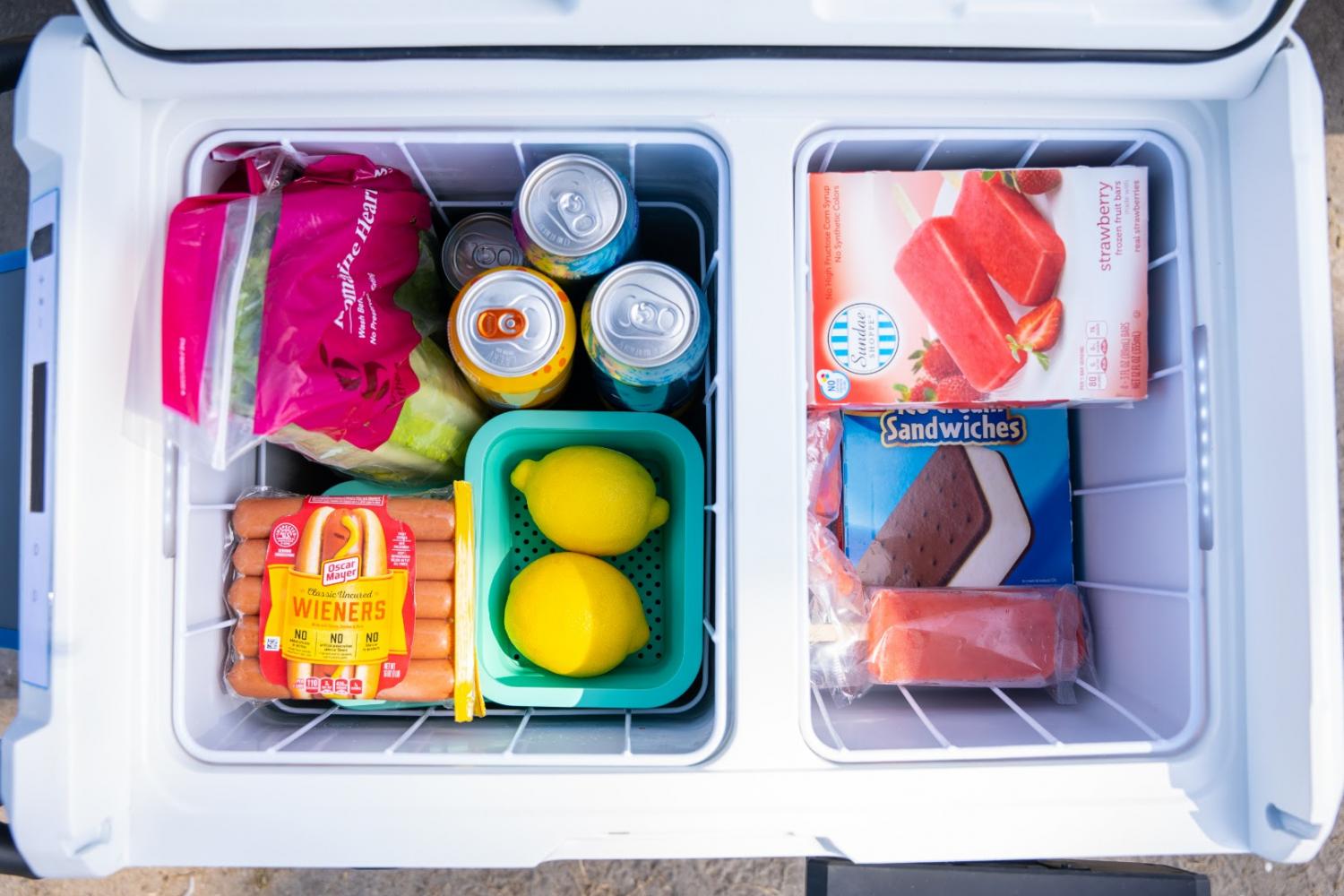 A control panel on the side of the cooler lets you set the exact temperature you want inside, anywhere from -4 degrees F to 64 degrees F.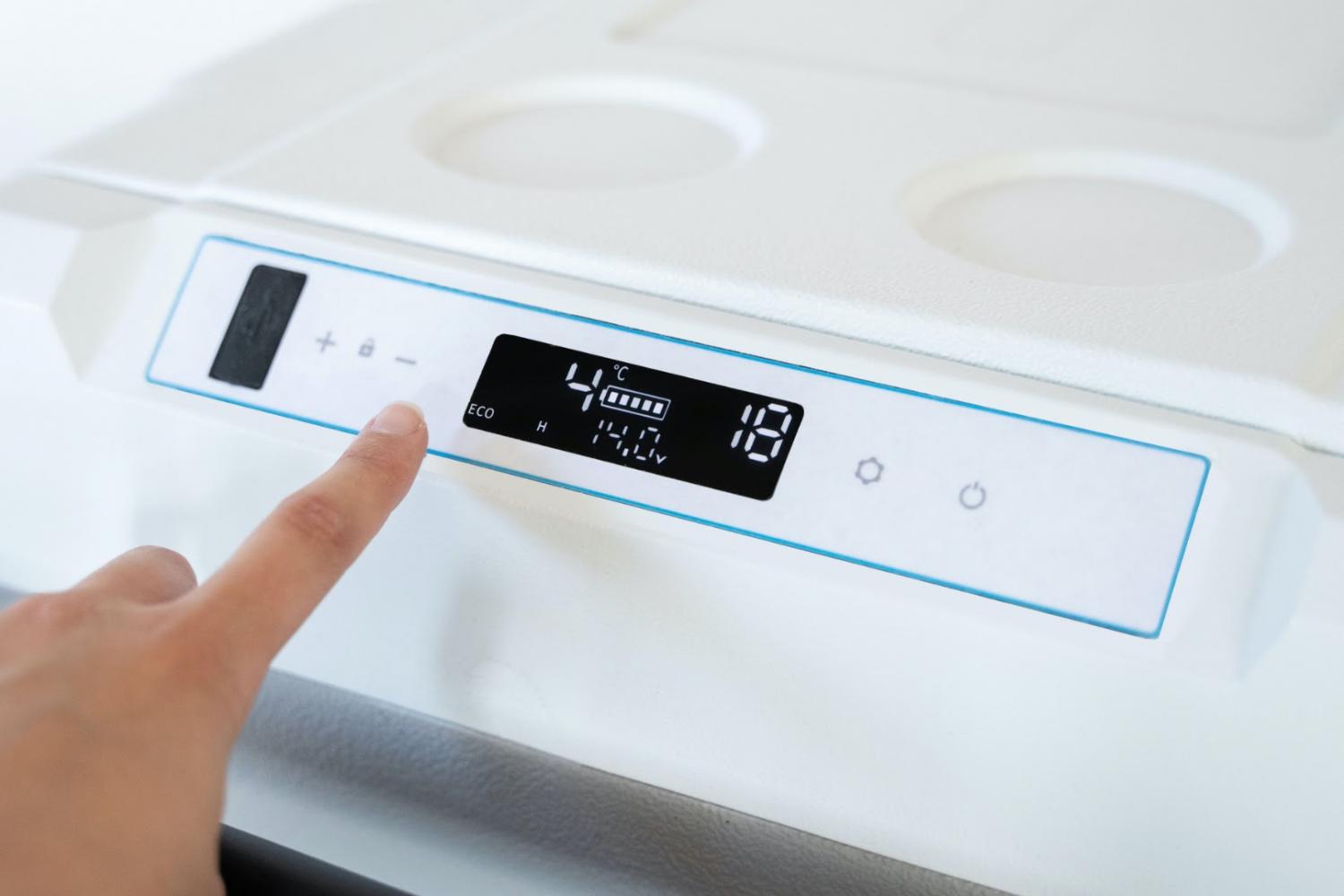 The electric solar cooler is powered by an internal battery that'll last for up to 10 hours, and with an add-on battery you can get an extra 30 hours of usage!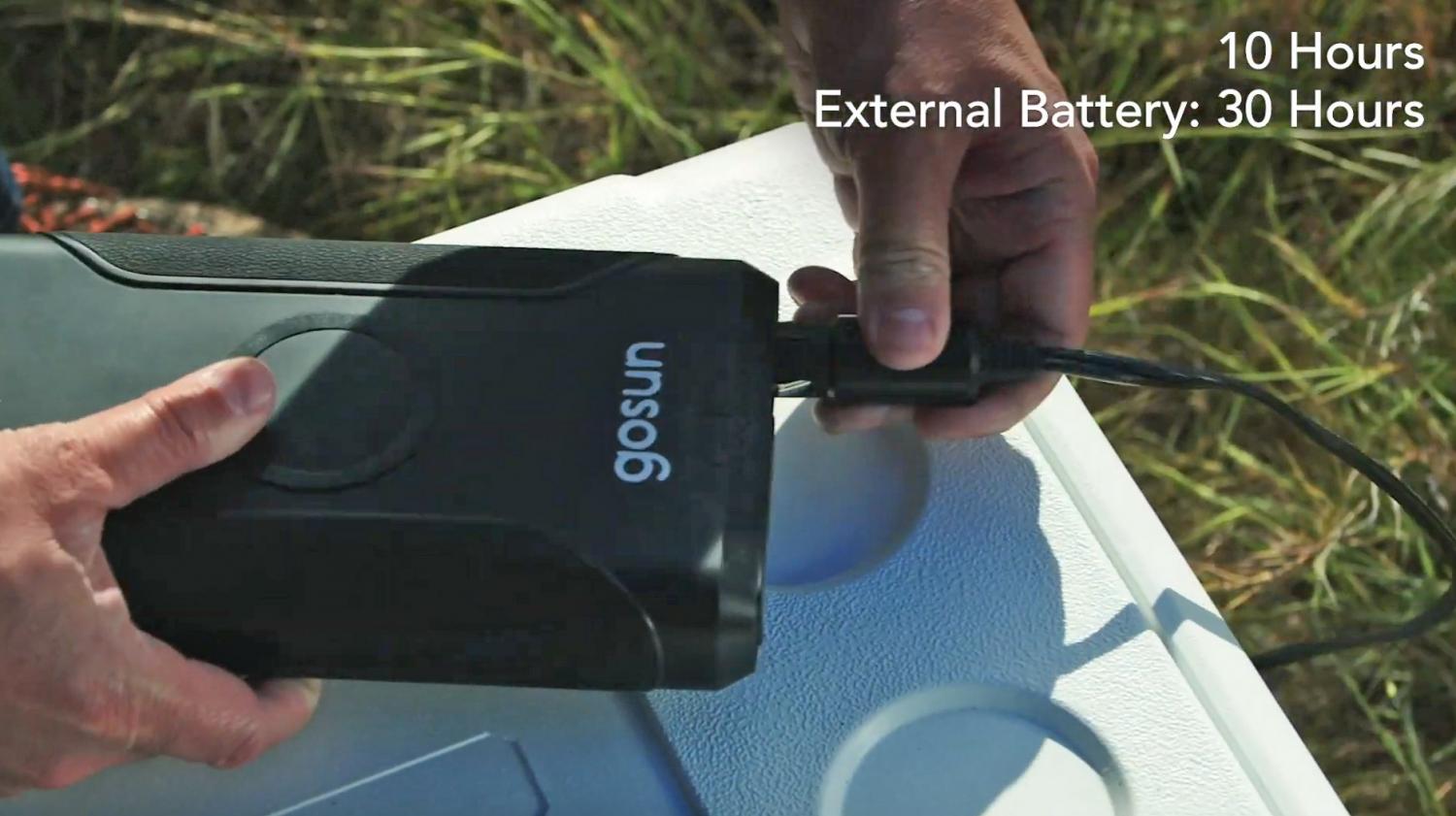 You can also plug the cooler straight into a car's 12 volt outlet or any standard wall plug to charge it back up! (Or use the solar panel for a slower charge)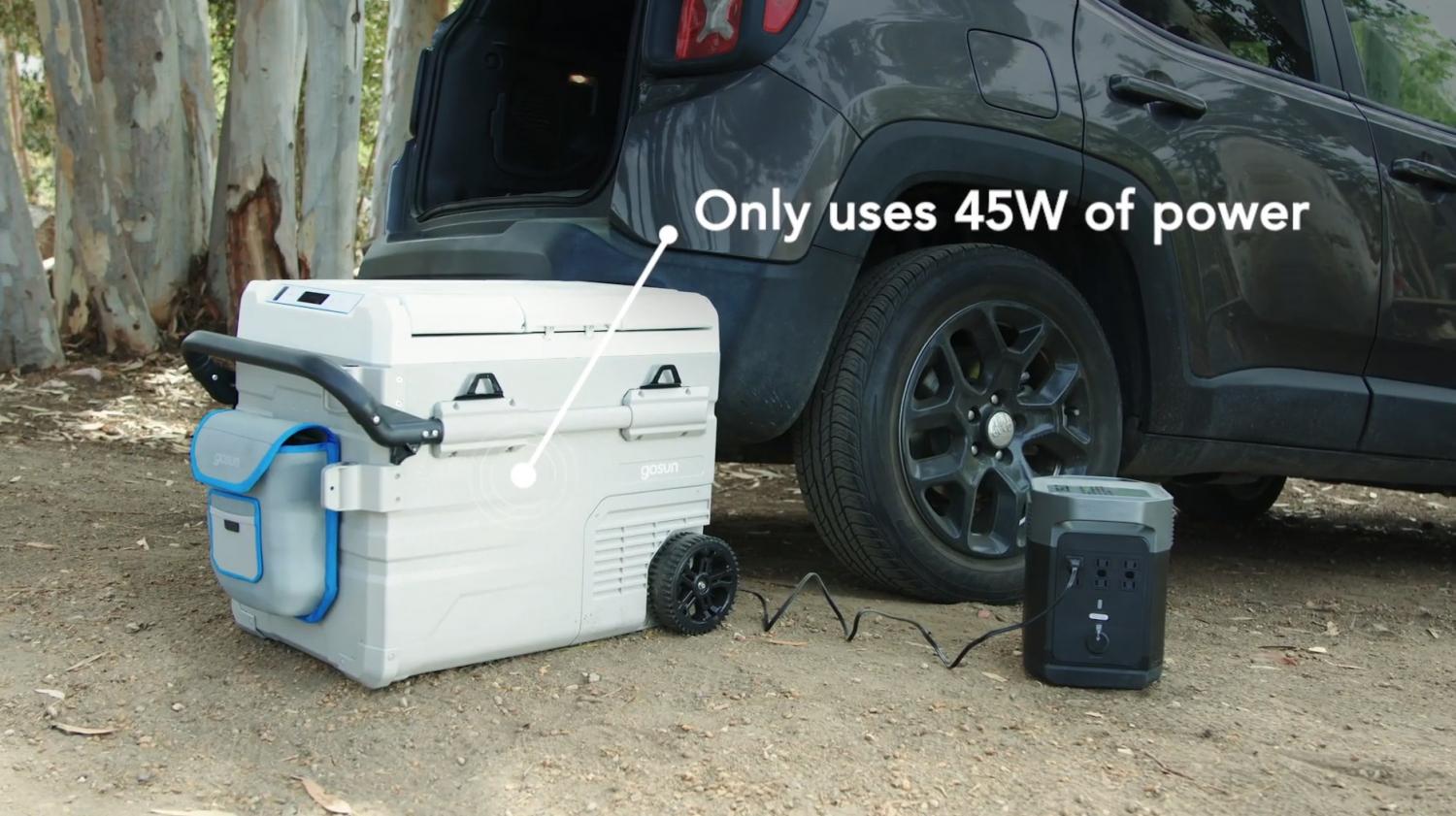 You can also get an optional umbrella to mount right to the cooler for some shade while you relax!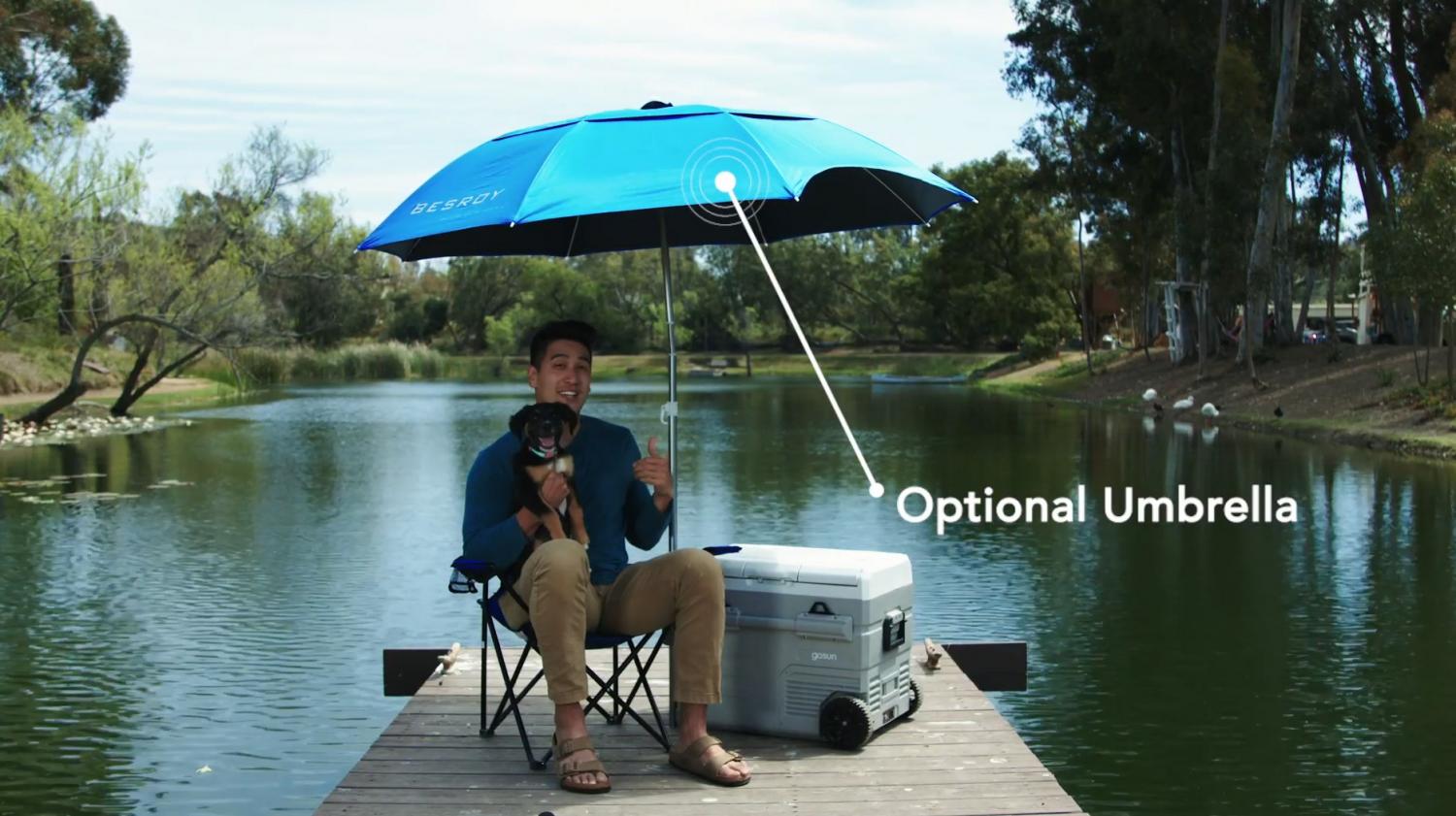 Of course you're still going to need ice IN your beverages, so you can actually make ice in the electric cooler the same way you would in a freezer at home! Just slip in some ice trays with fresh water into the freezer compartment and wait a few hours!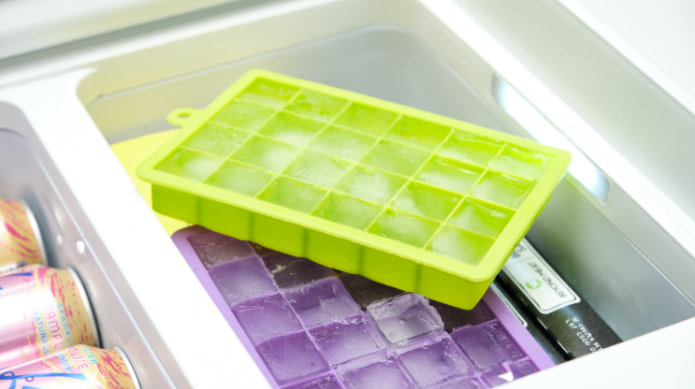 Check out the GoSun electric solar powered cooler in action via the video below.

Subscribe To Our YouTube Channel