Solar Powered Light-up Mooning Gnome
By Ryan on 08/15/2017 8:38 AM (Updated: 11/20/2019 9:29 AM)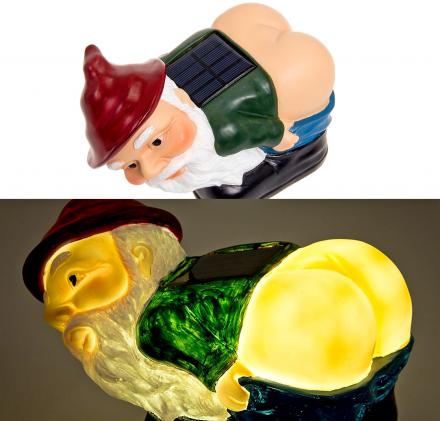 There are three kinds of garden gnome owners in this world. Tier 1 are those that just own garden gnomes and put them into their yard or garden. Tier 2 are those that would seek out a garden gnome that's mooning you (or perhaps a pooping garden gnome). Then we have tier 3 garden gnome owners that seek out a special mooning garden gnome that lights up so more people can see their hilarious prank. It's certainly a unique group of people, but here you are...

Versions: Male | Female
Not only does this mooning garden gnome show his tiny little cheeks to passerbyers of your home during the day and night, but it's also solar powered, so there's no need to replace batteries or plug him into an outlet.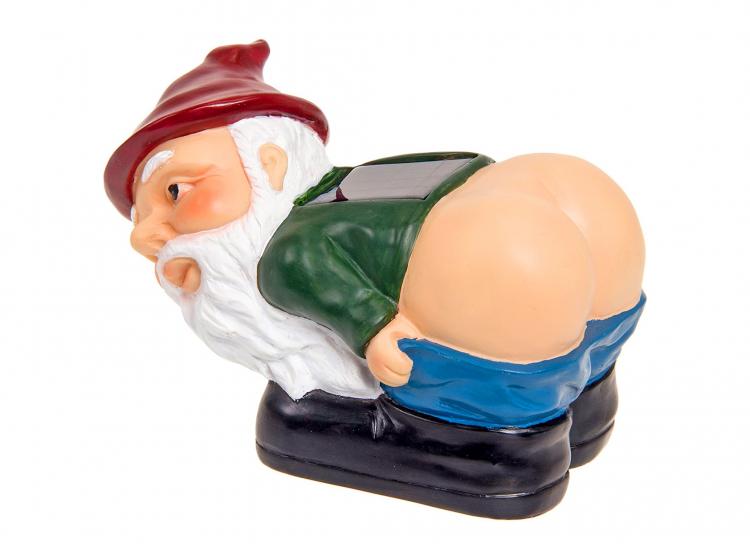 A perfect way to brighten up your garden, since you get to laugh at little gnome butts while you work, the solar powered mooning garden gnome would make a perfect gift idea for pranksters, or garden gnome enthusiasts.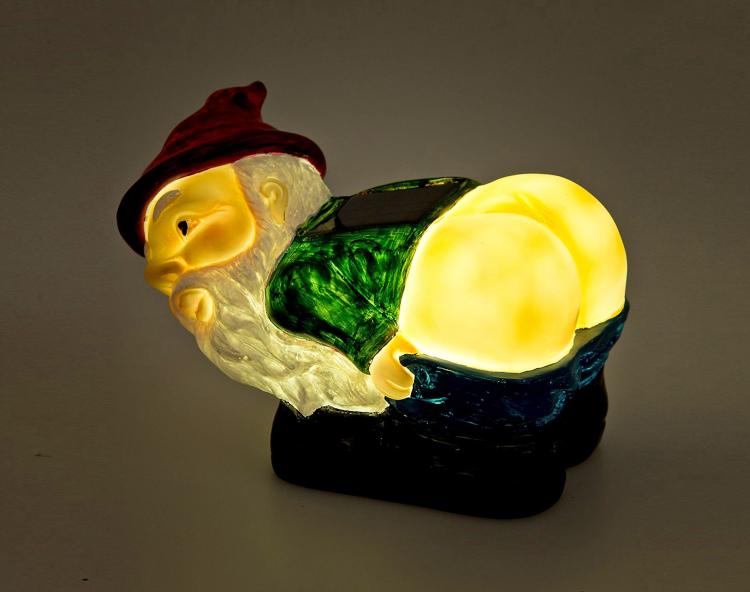 The solar powered light-up mooning garden gnome uses LED lights to illuminate his caboose, uses the power of the sun to retain power for use during the night by recharging internal batteries, and measures 7.8 inches long x 5.1 inches tall x 4.7 inches wide. There's also an on/off button on the bottom of the gnome if you don't wish to have it light-up at night.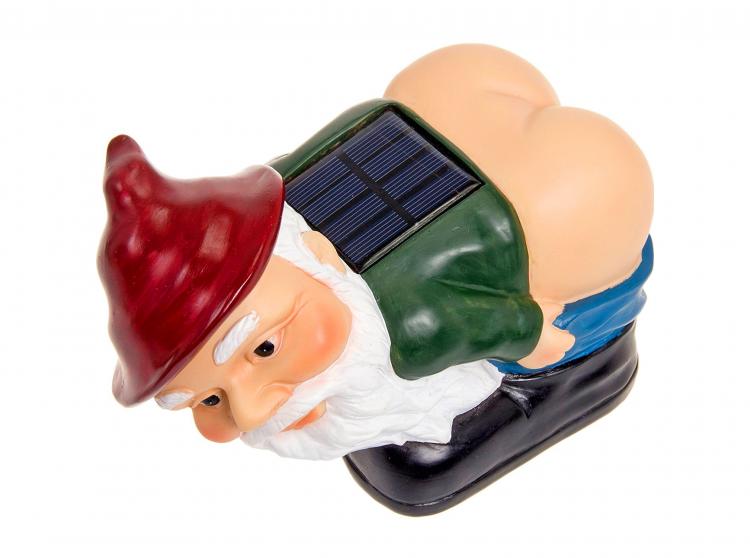 A perfect conversation starter for anyone who may step into your yard or garden, the mooning gnome is made with 2V crystalline solar panels, will turn on the butt light as soon as it gets dark outside, and is made from durable poly-resin construction that's made to withstand the elements of the weather and seasons.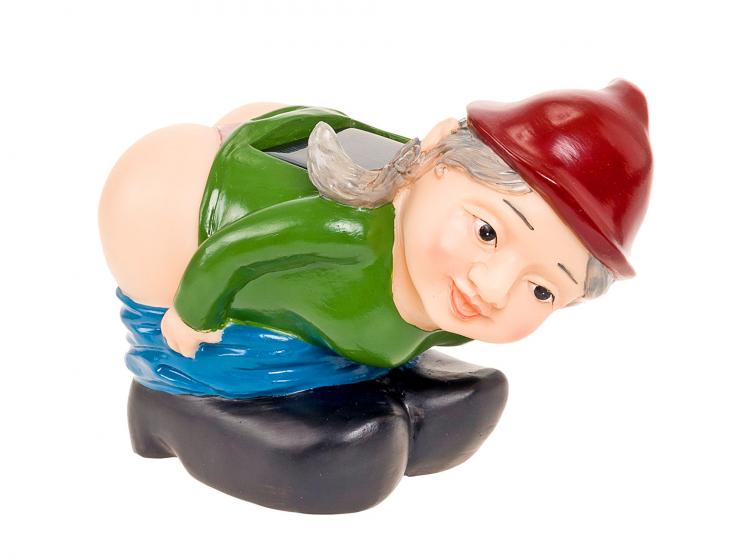 Plus the solar mooning gnomes come in both male and female versions.