These Amazing Lofted Dog Beds Are Perfect For Pooches That Hog Your Bed
By Ryan on 08/26/2021 9:51 AM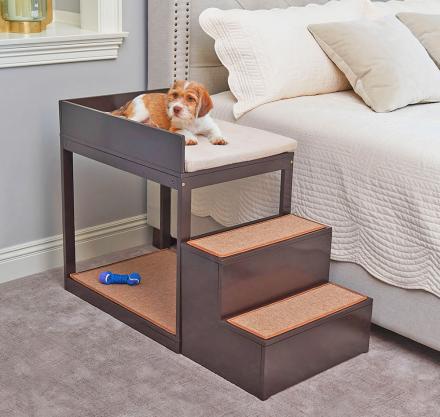 If your dogs are like mine, they take up the majority of the bed throughout the night and you get left with a tiny sliver of bed on a huge king size bed. The things we put up with for our dogs at times gets to be a bit much. This dog bedside bunk lets your dog practically still sleep in bed with you, but gives them their own separate area right next to you in a nice elevated bed with stairs for easy access.

Check out another dog bunk bed here
A perfect dog bed to place next to your bed or even next to a window so they can lounge with a great view, the dog bedside bunk sits level with your mattress or might be a great height next to your window.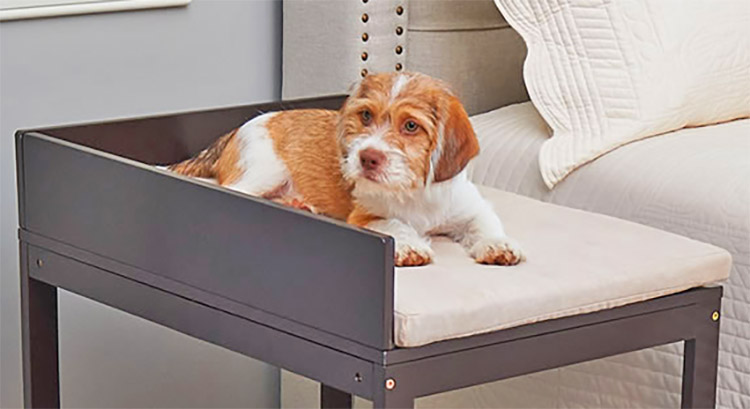 The elevated dog bed with stairs is made from engineered wood, will support dogs up to 60 lbs in weight, works great for both dogs or cats, and will keep them super comfy on a plush, foam and rayon cotton cushion.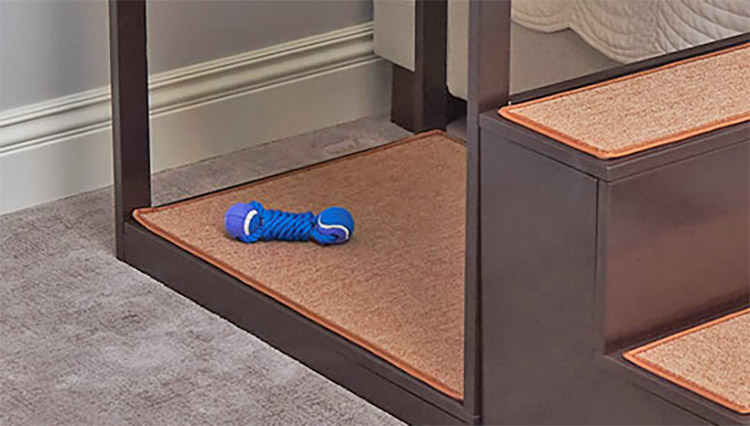 The dog bedside bunk features ample storage area below the dog bed, has two stairs to help them up to the bed, and has carpet on each step that's soft on the paws, and prevents them from slipping while getting in or out of the bed.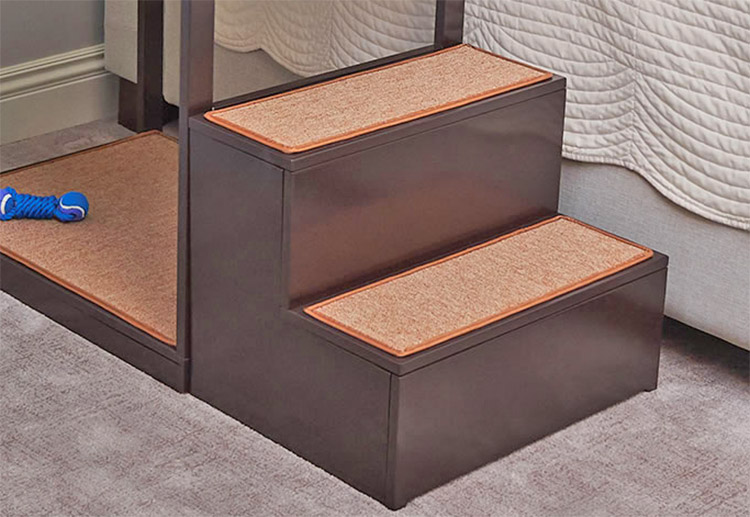 The bottom area below the dog bed is not only a great storage area, but it can also make a great spot for a second dog or cat bed if you happen to have two pets that like sleeping with you. They'll just need to fight for the top bunk!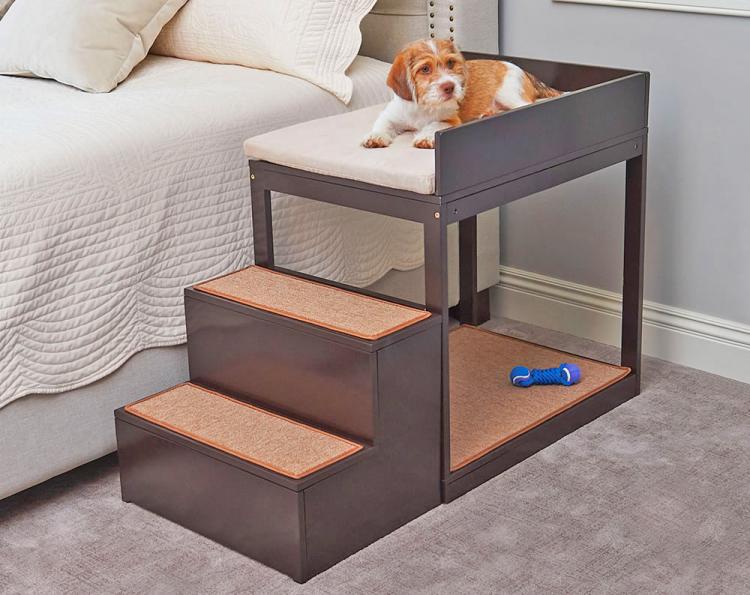 The dog bedside bunk comes with a dog pad with a removable bed cover that's machine washable, assembly is required upon delivery, and the whole bunk weighs 44 lbs, and measures 29.5 inches tall x 44.25 inches long x 20 inches wide.
Checkout a different model dog bunk bed here.