Is This The Ultimate Leather Executive Chair?
By Ryan on 04/09/2021 9:25 AM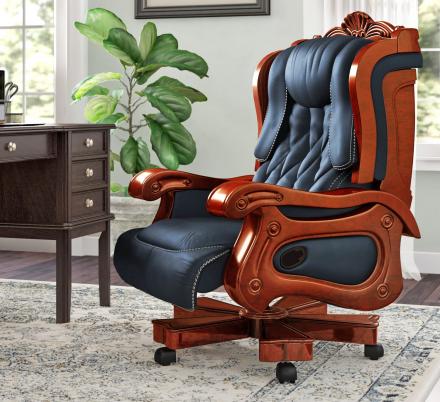 When you sit in your office, be it at home or in a commercial space, you want to approach your day with power and elegance to dominate the workweek. And what better way to do that than with a chair that sits like the throne of a monarch? Introducing the ultimate genuine leather executive chair, a beautifully crafted, elegant office chair made for the best of them. Coming from Penn Executive Chairs, this stunning throne features the most in comfort, aesthetics, and sheer executive confidence.
Made from genuine leather and wood, this premium handcrafted executive office chair is made to last, and has all the features to keep you comfortable for decades to come.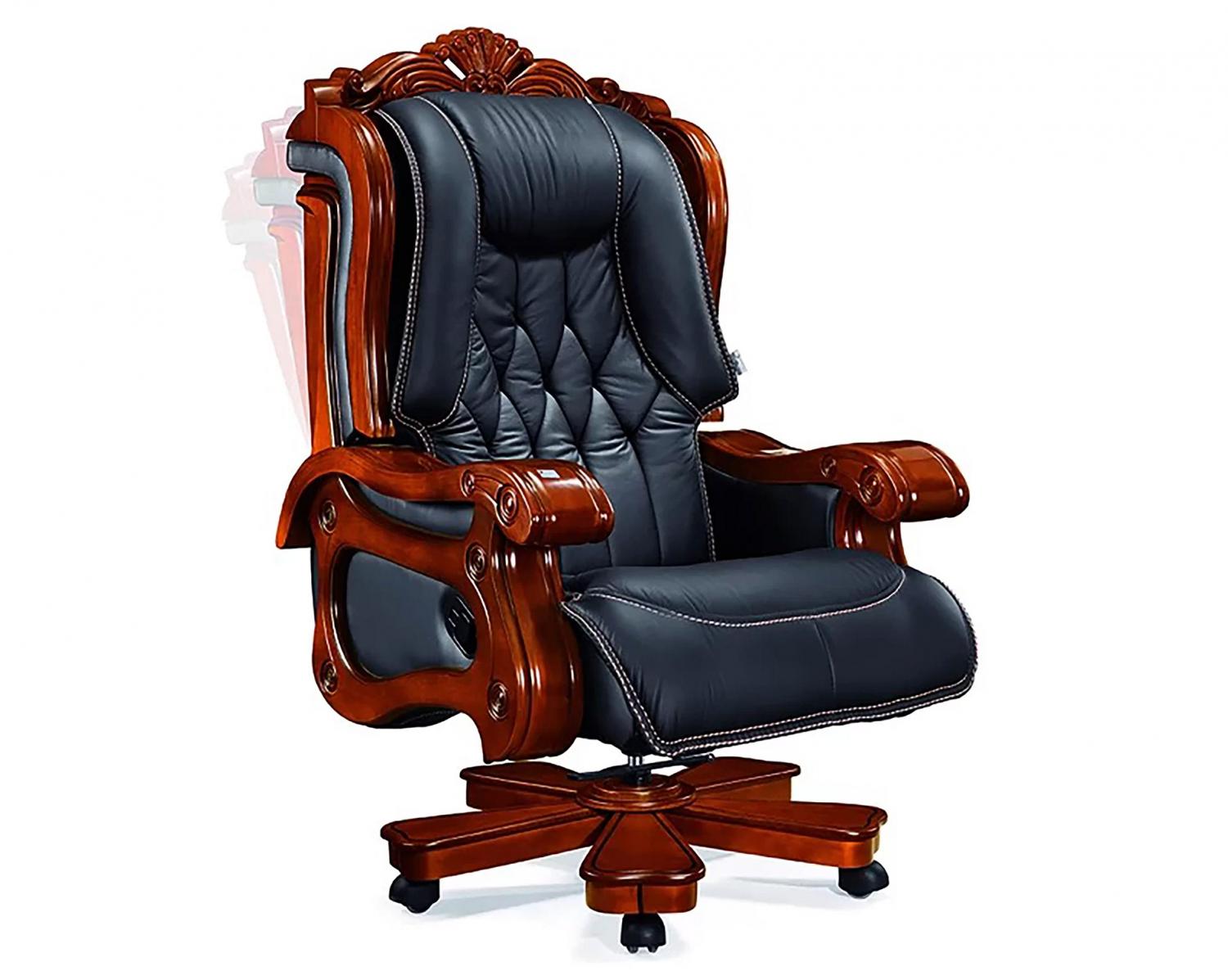 The wood used includes some natural variation, meaning that no two of these leather office chairs will be quite alike. In addition, the carved wood features ornate and elegant designs, both above the head, around the arms, down to the wheels, and all connecting spots in between. The leather includes beautifully sewn white stitching, made with the highest of craft.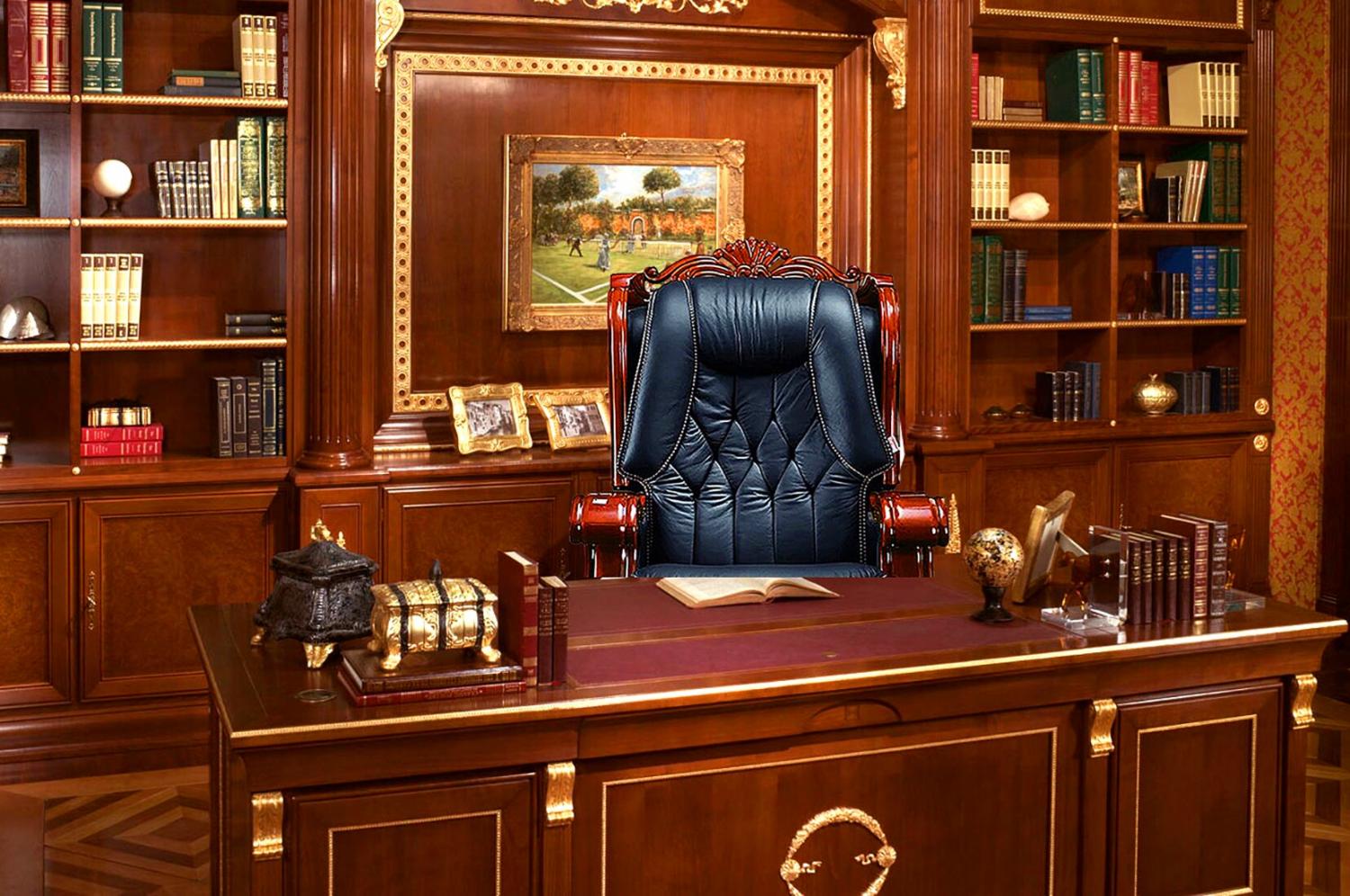 With a seat cushion made from the highest quality sponge material and the ability to recline, this intricately carved executive office chair is the perfect solace for in between the high-stress moments of an executive workday.
It includes a complete 360-degree base swivel, extra lumbar support, seat height and angle-adjusting mechanisms, and thick, fixed wooden armrests that are sure to help you look and feel confident while seated.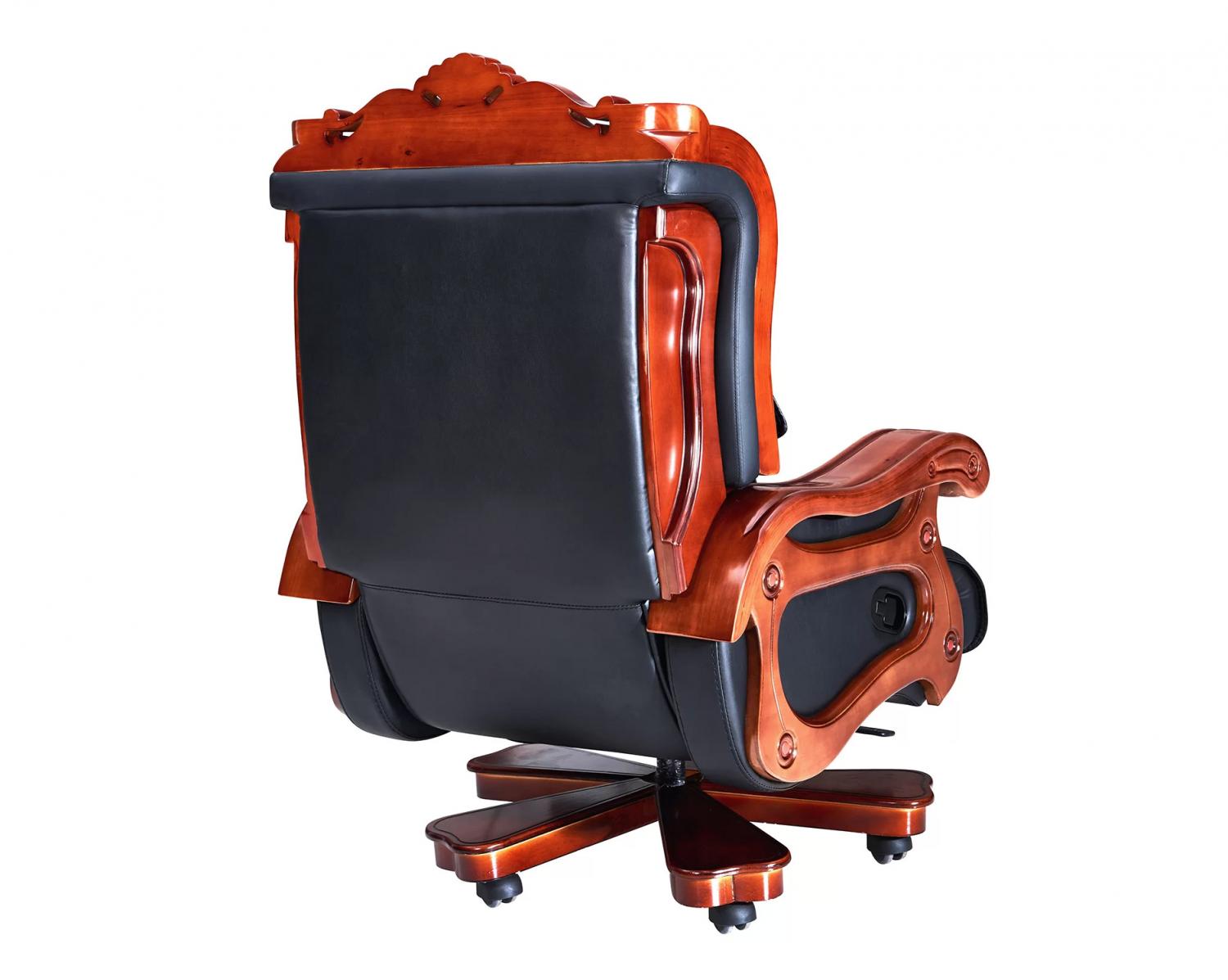 The real leather executive chair's total weight capacity is 450 pounds. While the leather swivel office chair height from floor to seat ranges from 18 to 22 inches, the total height of the chair is about 48 inches at max height, while the product weighs a total of 107 pounds with no one in it.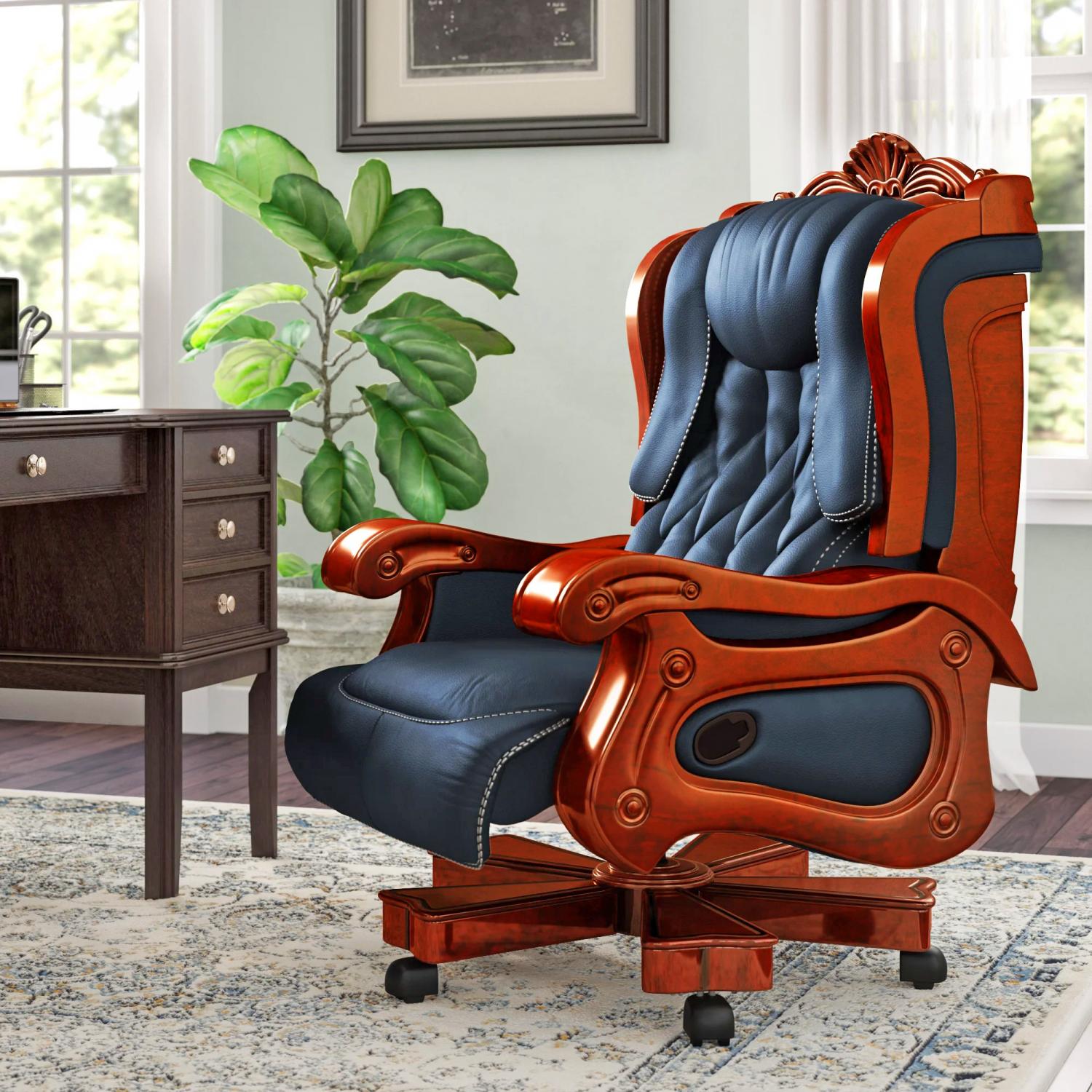 One buyer, Pamela, who is also a verified interior design customer, bought the chair for their husband and emphasized how comfortable the leather really is. In a review of the leather luxury office chair, Pamela wrote, "My husband absolutely loves his new chair! Very comfortable and grand!! Thank you for this offer!"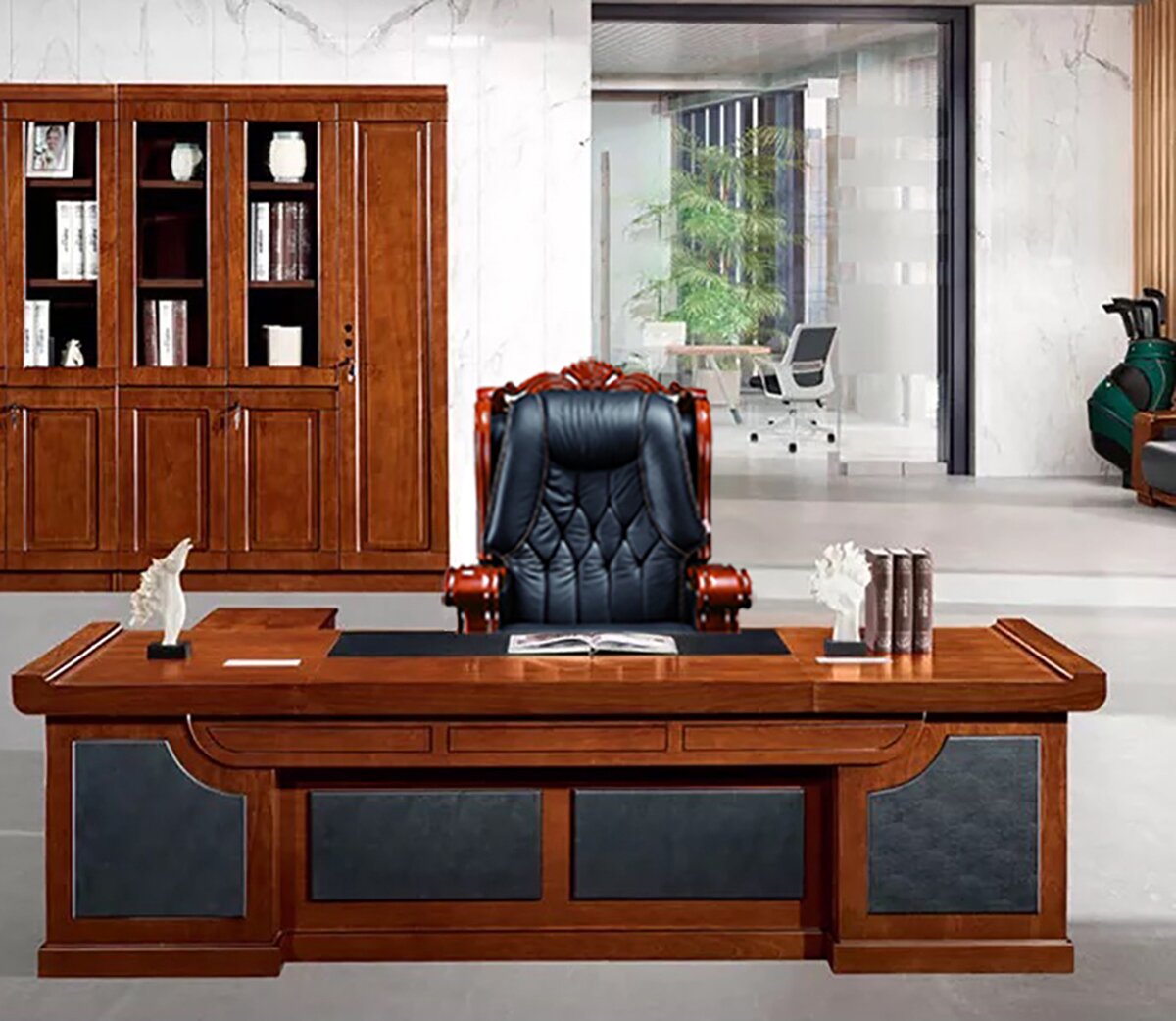 For those who are big fans of the luxury leather look, you can pair this leather executive office chair with these diamond-stitched custom luxury leather car mats for the ultimate commute. This way you'll feel like an executive at work and on your way to work, even though your just a data-entry worker.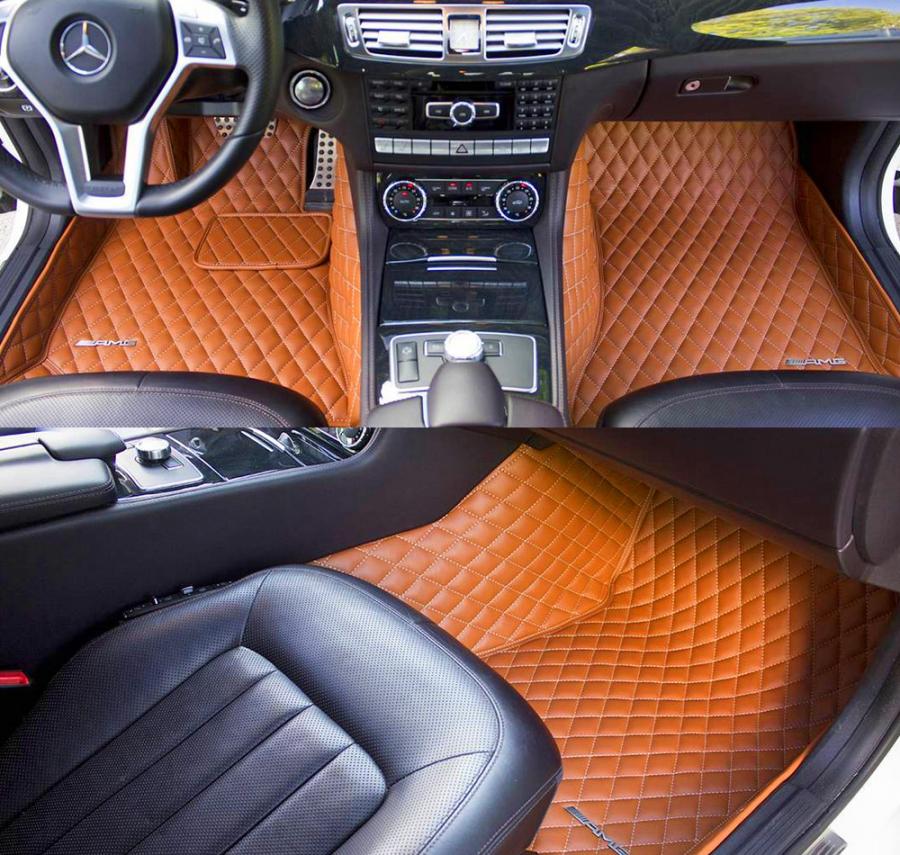 In either case, you deserve to treat yourself, especially if it's going to make your daily life a little more comfortable when dealing with stresses from the workday. So why not add this ultra-comfortable, luxury leather executive desk chair, which will help you be the best executive you can be.
Check out the dimensions of this behemoth of an executive chair below!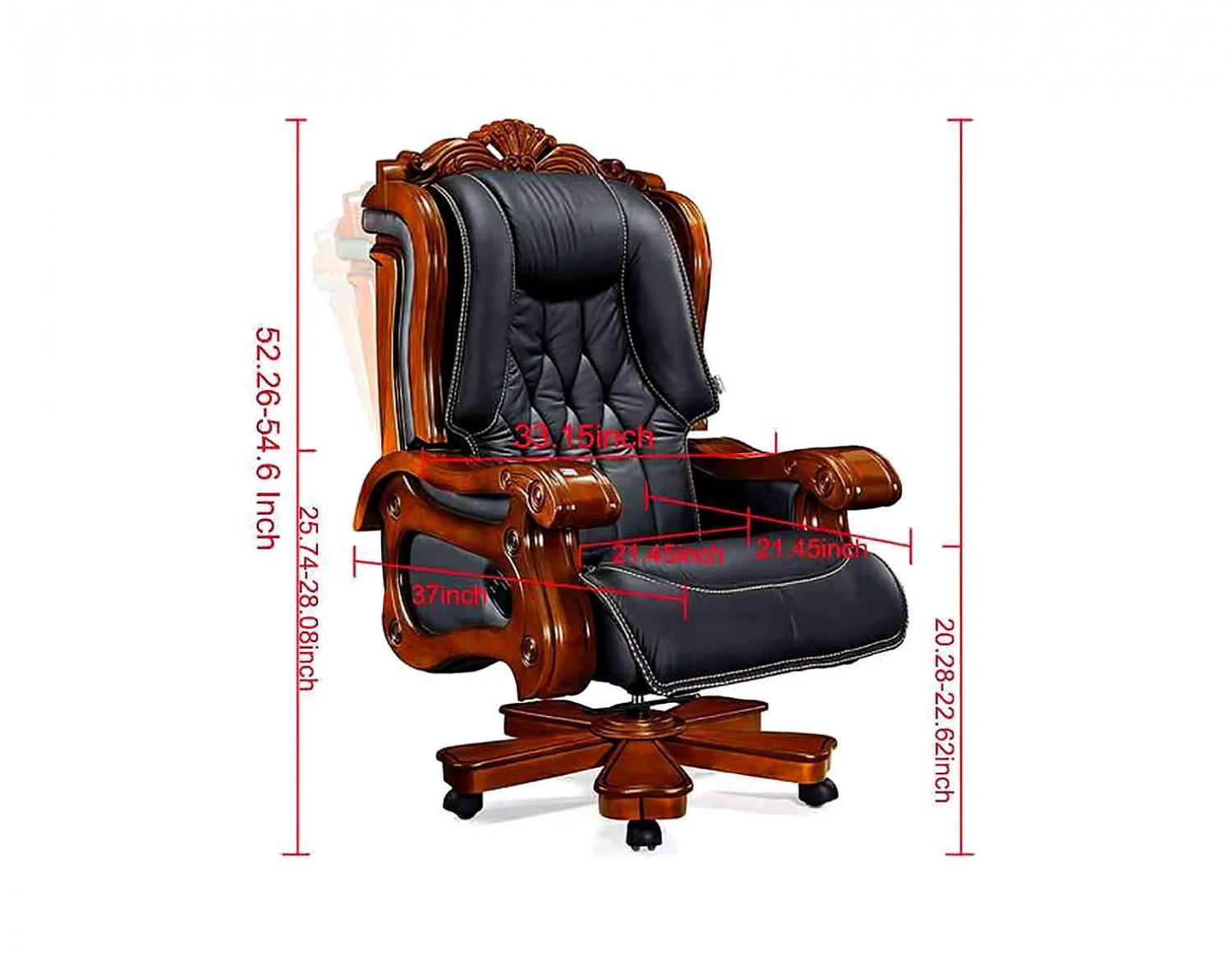 An executive would never have to assemble his own chair, so luckily it comes fully assembled upon delivery!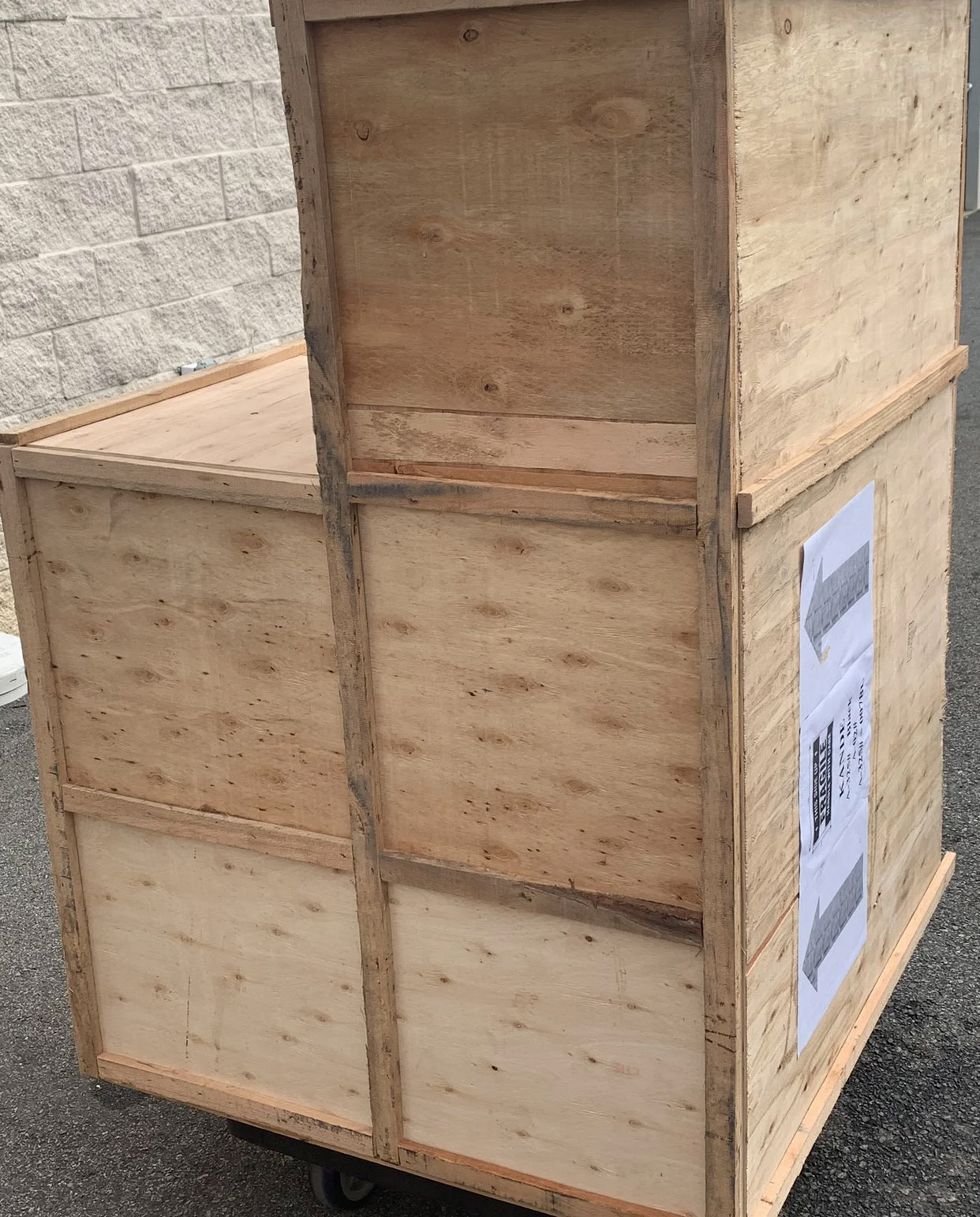 The giant executive chair swivels, tilts, and can support up to 450 lbs!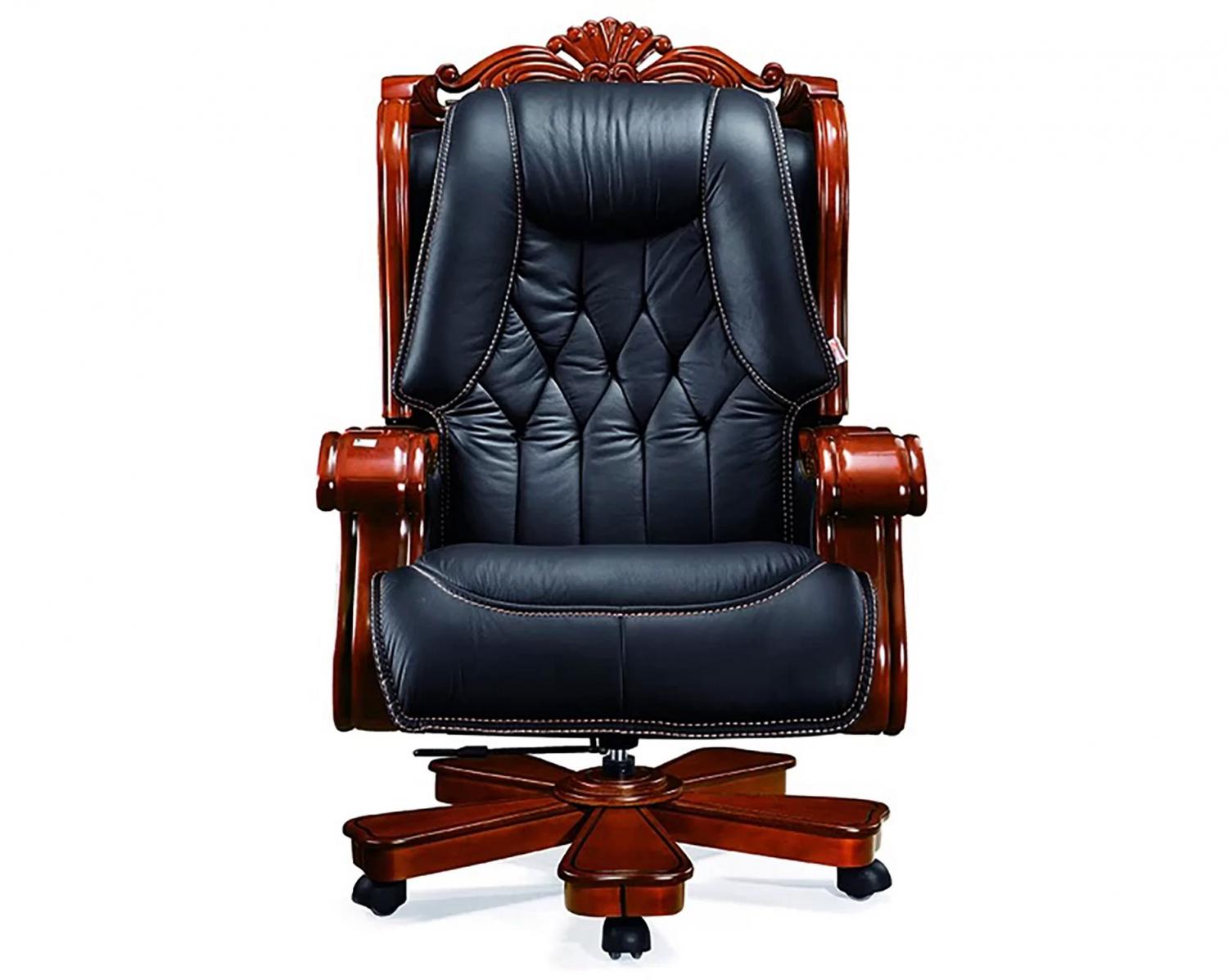 There's another version of the massive executive chair that exists which allows you to kick your feet up!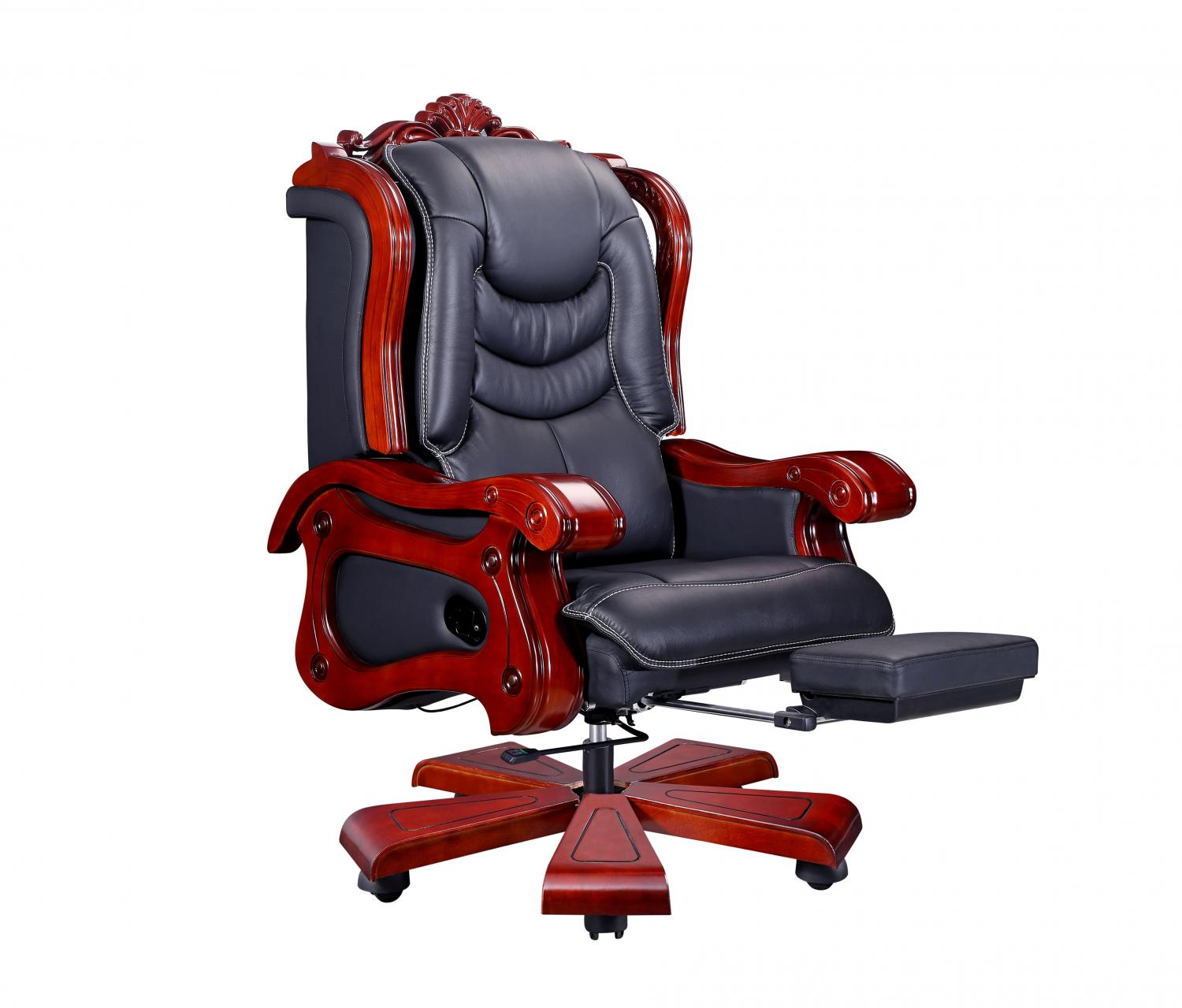 This version allows you to tilt from 90° to 120° for the ultimate relaxing when you're ready for a break!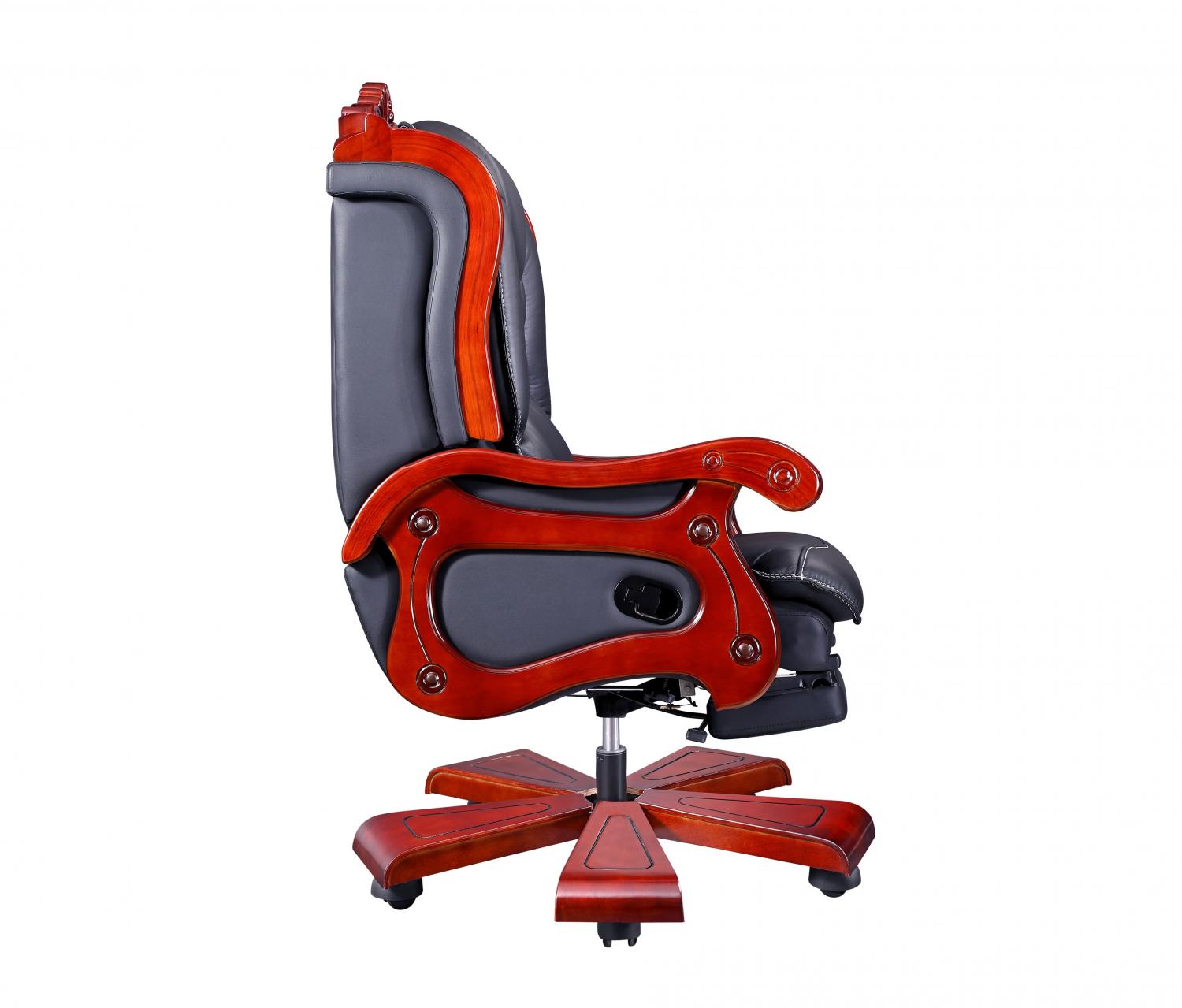 Get this version on Wayfair here.