This Giant Swiveling Ball Maze Has 192 Feet Of Track
By Ryan on 05/20/2016 6:30 AM (Updated: 02/13/2019 7:55 PM)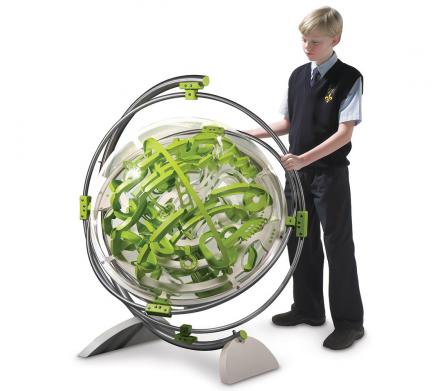 You've probably seen the Perplexus maze ball, which is a ball about the size of a cantelope that has a mini ball that you need to make its way through a 3D maze where you need to continuously turn the ball around to push the ball around. Well this is just a giant version of that, which stands on its own stainless steel gimbaled mount that allows you to tilt the sphere in any direction to guide the marble through the maze.
Taking over 400 hours of construction time to complete the giant maze ball, the orb is made up of an extremely complex system of multi-planar hairpin turns, chicanes, zig-zags, channels, and even a sliding gondola ride for the marble. The giant 3D maze ball orb is made of 6 courses that challenge you to get the marble through the pathway without letting the marble fall off, which finishing all six courses requires a minimum of 224 plane changes.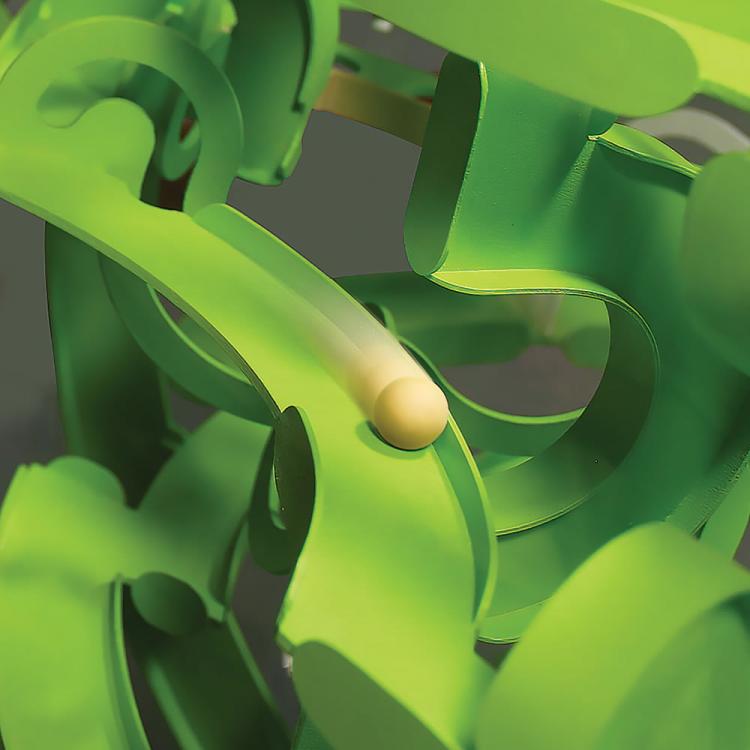 The giant 3D maze ball is made from 3 and 6-ply wood that's used to make-up the track, a strong acrylic that makes-up the outer shell, along with stainless steel for the base. The maze can be completely customized depending on how difficult you'd like each track to be, and has optional directional arrows that you can attach to the maze so you know which way you should be going.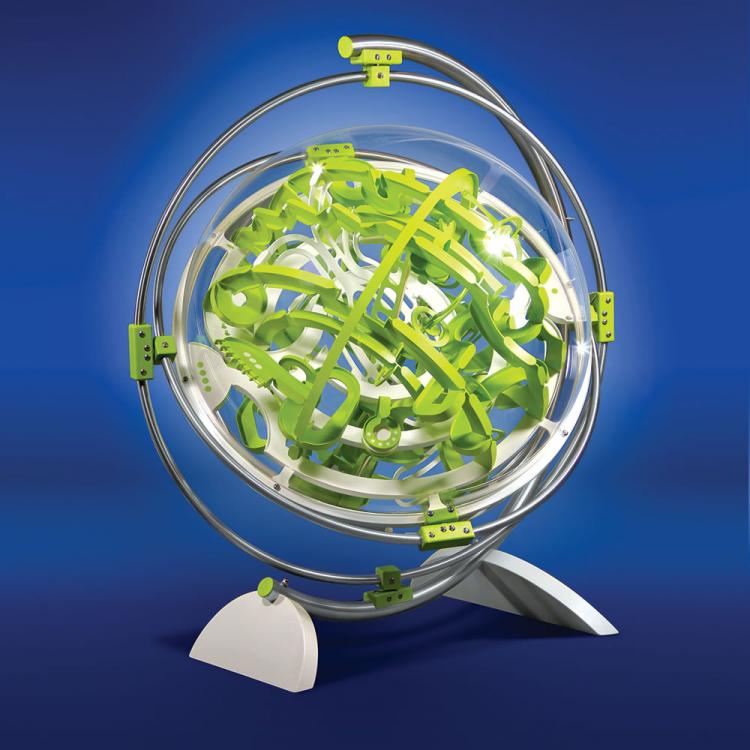 The maze will surely challenge the limits of your manual dexterity and spatial understanding as you maneuver a 5/8 inch marble through the entire course. The maze itself which is set inside a giant acrylic sphere measures 30 inches in diameter, whereas the maze along with its base measures 44 inches tall x 41 inches wide x 30 inches deep.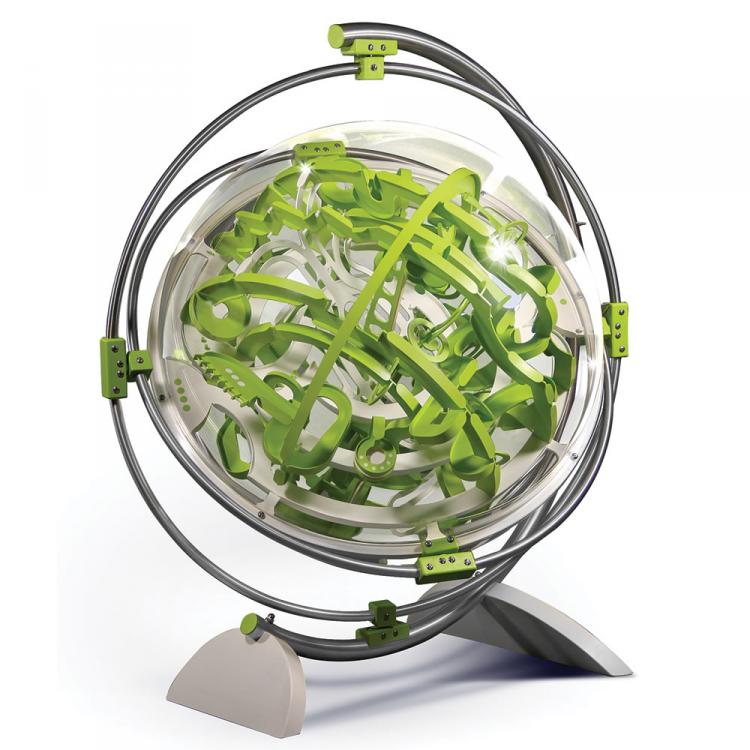 Also, just as a side note... How happy does that kid look while he's playing with the ball maze? It looks truly enjoyable to play!