This Smart Automatic Doggie Door Uses Facial Recognition To Only Let Your Pet Inside
By Ryan on 06/27/2022 9:35 AM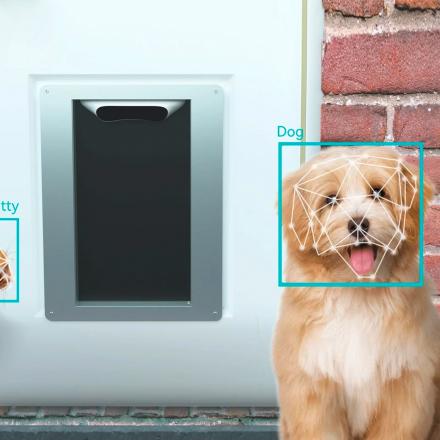 People say the evolution of technology is a scary thing. But advanced tech won't look that scary if it's for your adorable dog. Today, you'll be looking at a doggie door with facial recognition – a real-time biometric identification system for your dog made by Petvation that'll allow only your pets inside the doggie door!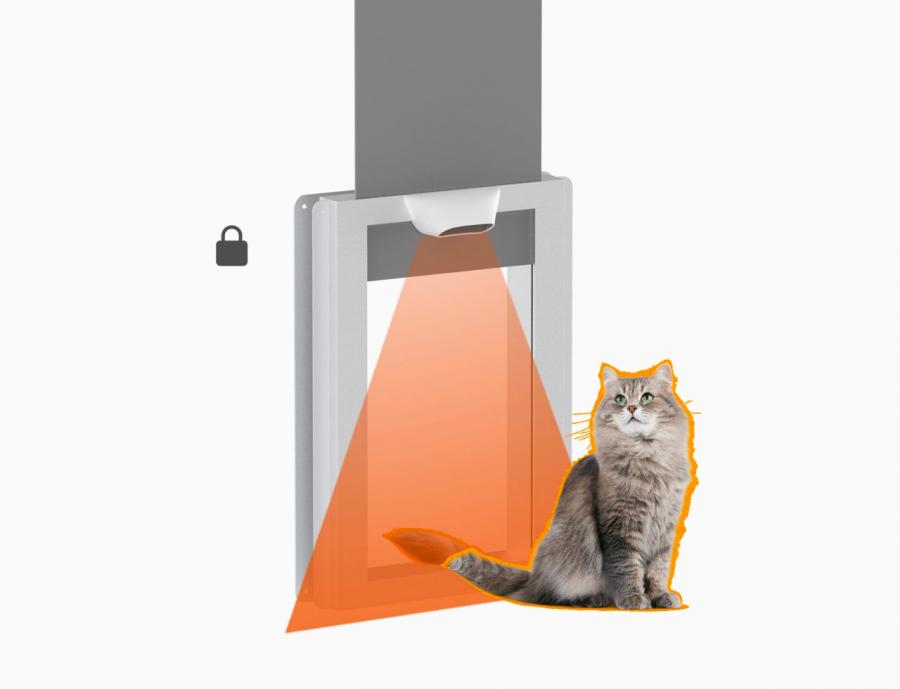 When biometric security comes up, the conversation usually includes fingerprint scanners, voice recognition, and the like. Now, facial recognition has been integrated for your fur baby's needs.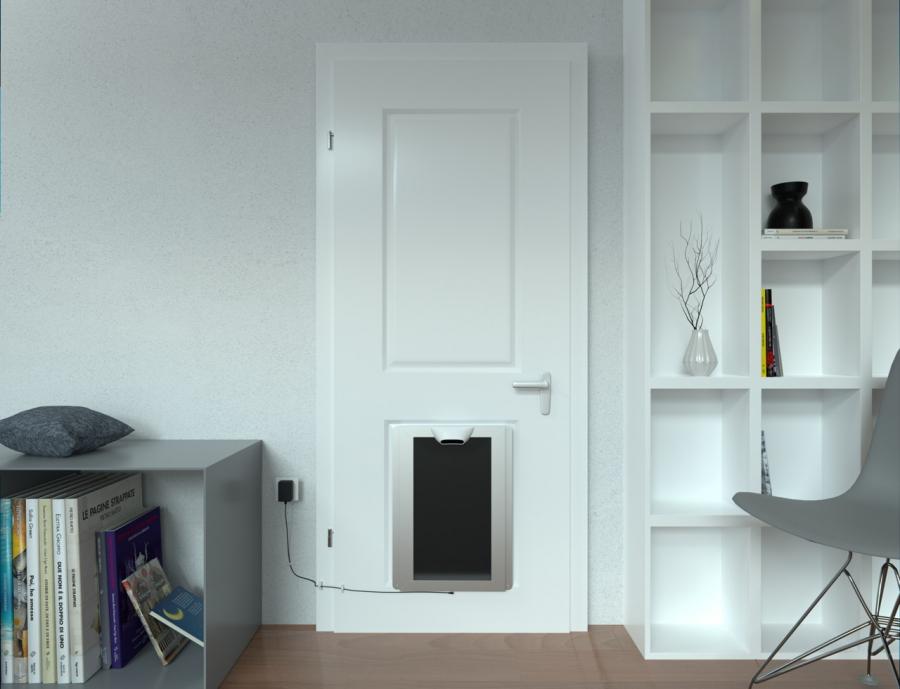 So how does it work? Basically, when your pet approaches the door, AI-powered cameras and sophisticated sensors recognize whether they want to enter or depart. So, you can control when and where your pet arrives and departs from a distance.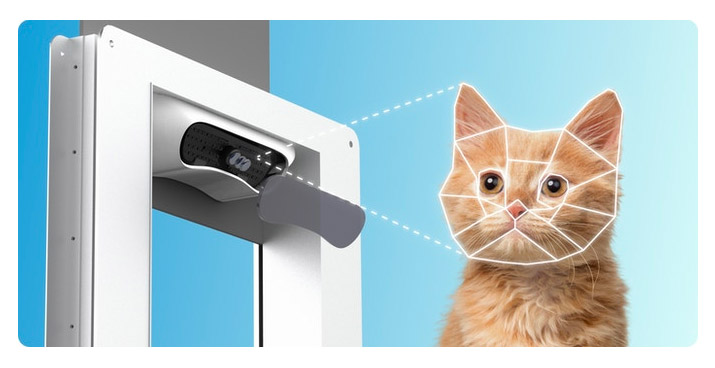 We know that allowing your dogs to come and go as they want might be difficult. Of course, you want them to have fun while being safe. But, on the other hand, simple flaps and doors are infamous for stressing your dog out, getting smashed by other dogs, or allowing hazardous and unpleasant guests in.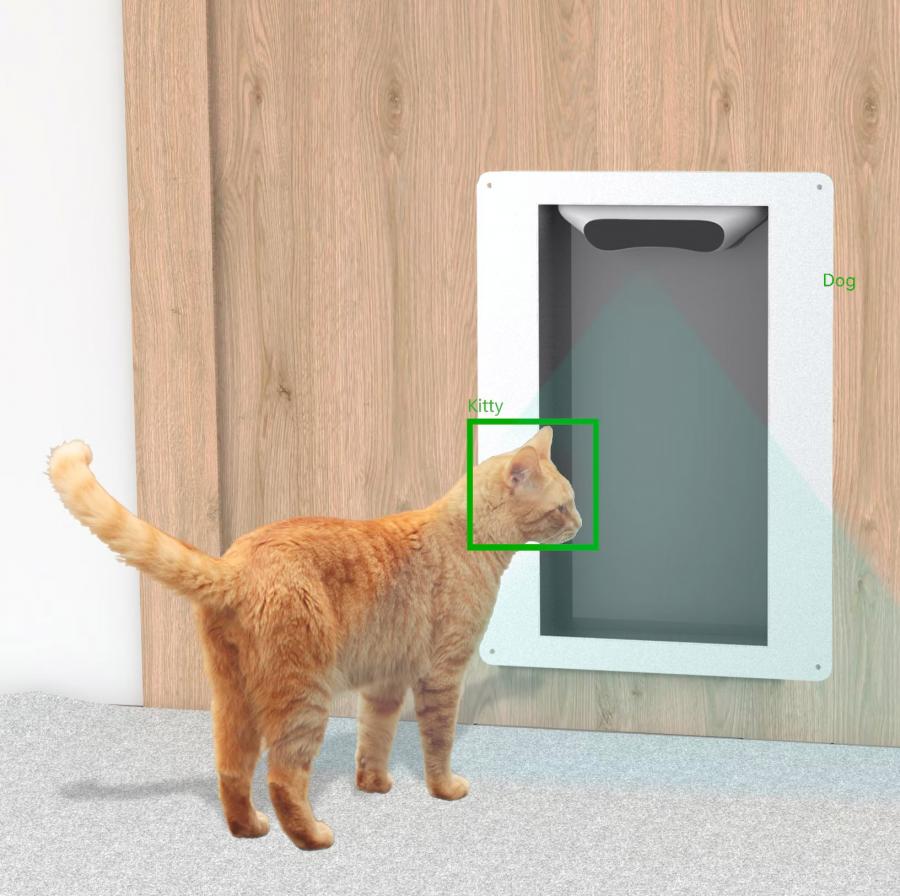 Petvation, like Face ID on your smartphone, does facial recognition using machine learning and only opens when it detects a familiar face.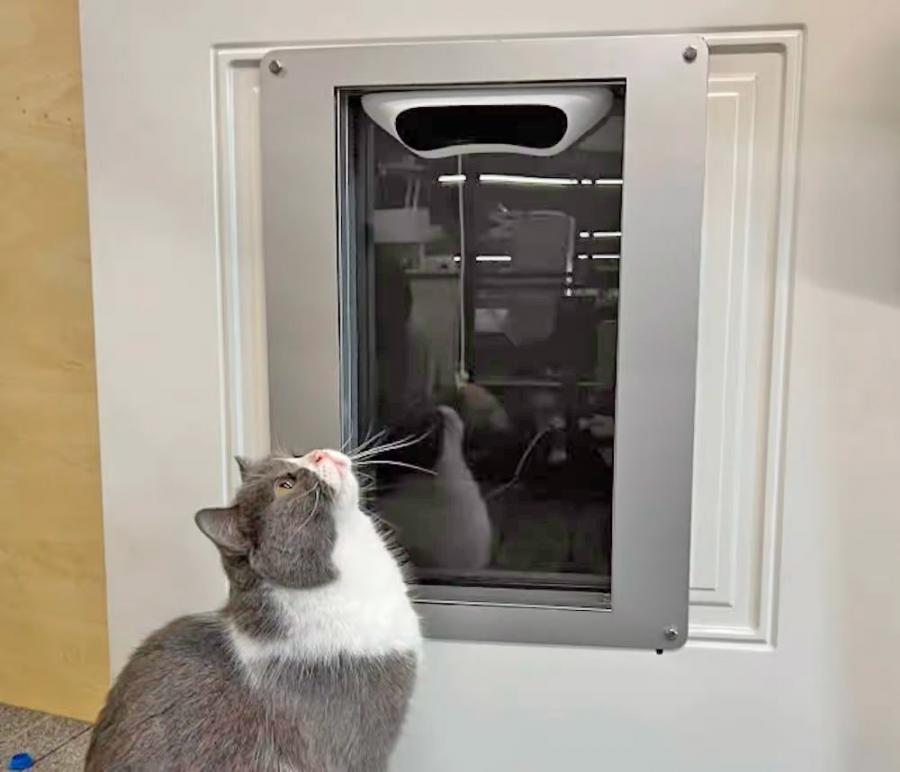 In addition, the facial recognition doggie door recognizes guests intelligently and can recognize your dogs/cats, allowing you to regulate when your furry pals leave and enter the home.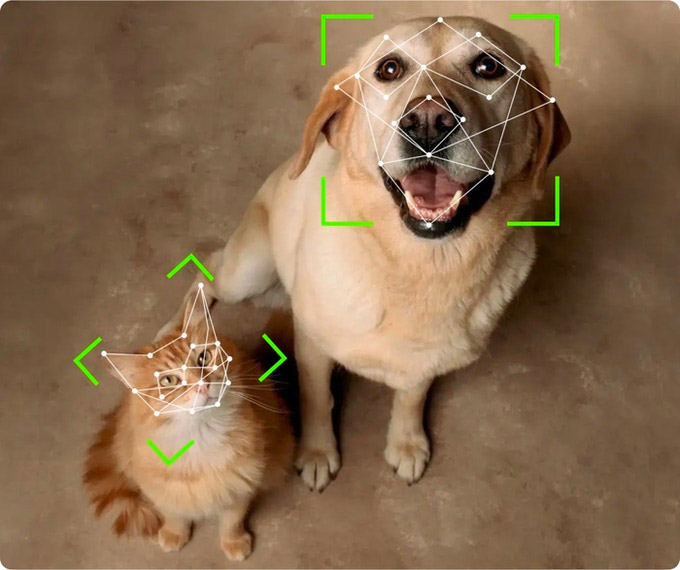 What's more, it can also detect and prevent admission to the most frequent undesirable guests from entering your home, including raccoons, wolves/coyotes, bears, deer, squirrels, rabbits, ducks, bears, skunks, foxes, rats, boars, snakes, chickens, and others. So, you're sure that your home is safe from them.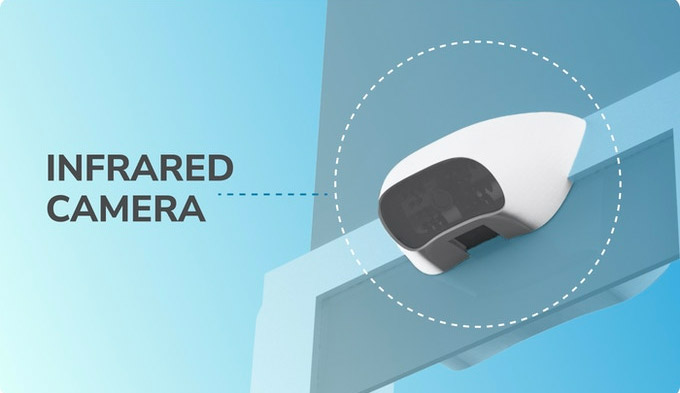 Installing a smart pet door should not entail sacrificing your privacy. Petvation is outfitted with one of the most powerful, cutting-edge AI CPUs available, allowing it to execute complicated face recognition algorithms completely offline.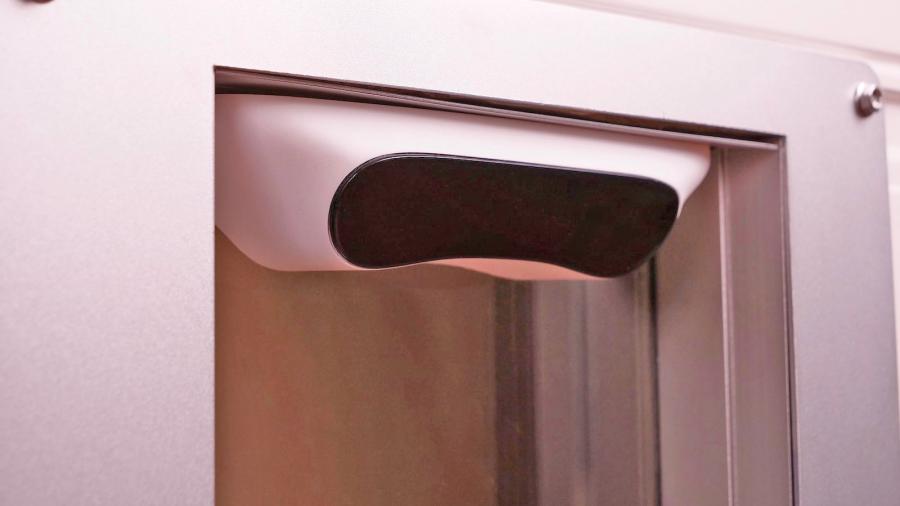 In addition, all photographs are saved and processed entirely within the physical device, with no need to connect to the internet or transfer any data without your permission.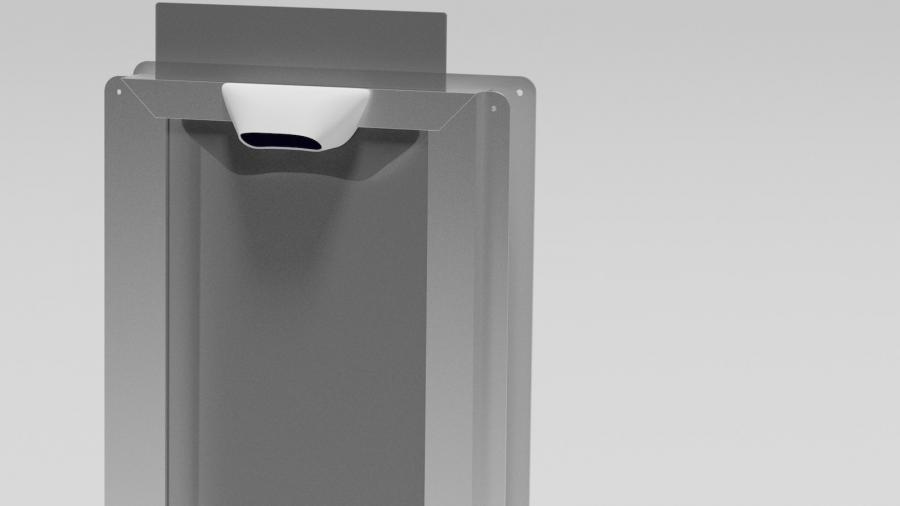 The Smart Automatic Pet Door comes with two sets of high-resolution infrared cameras with 120-degree wide-angle lenses on each side incorporated into the compact door frame, giving you the best sight range for monitoring and detecting.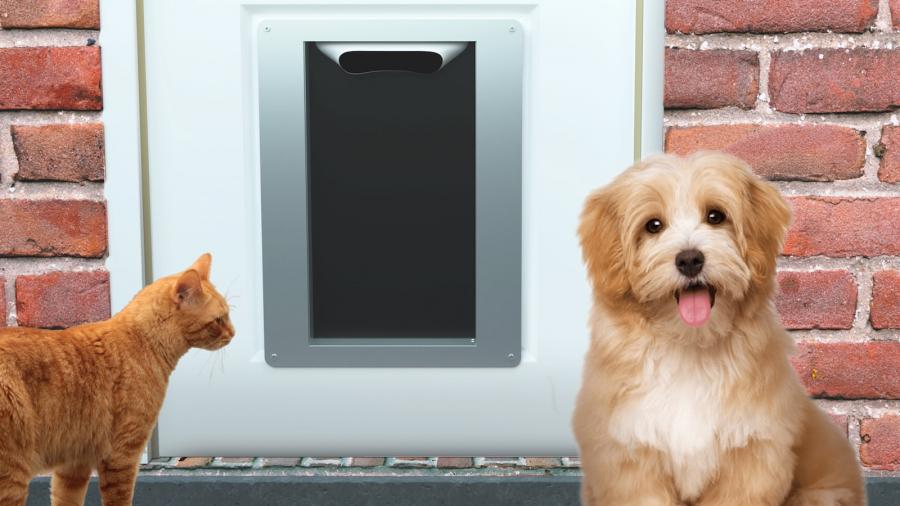 The best part? Your pet does not need to face the camera directly in broad daylight for the gadget to recognize them. The incredible sensors can pick up your pet's face in the pitch black. Just look at how it compares to what the human eye can pick up below.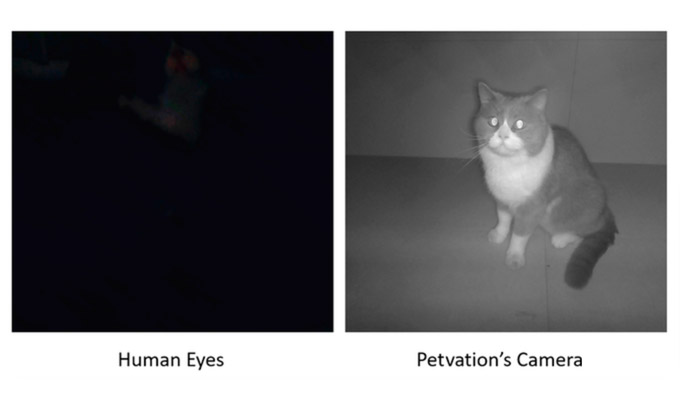 Not to mention, unwanted creatures lurking nearby will also be identified, so there's no need to worry – you will be notified in time.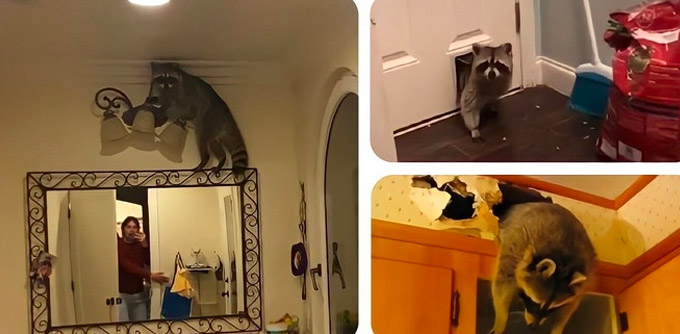 Petvation's face recognition system employs animal facial recognition technology and a massive database to assess whether the approaching animal is a dog or a cat. Thanks to this, you will never have to deal with any unwanted visitors again.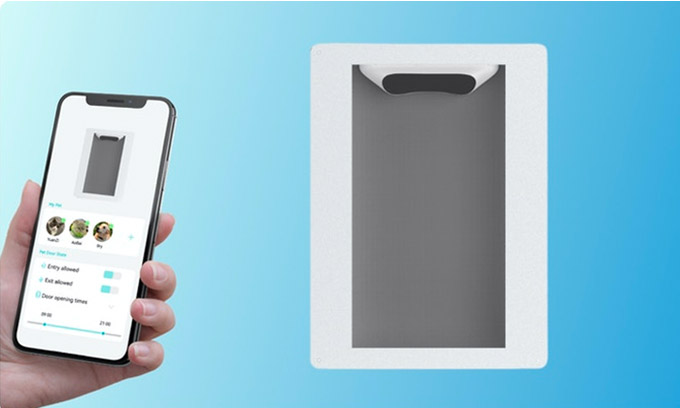 The high-tech doggie door is equipped with a 120 degree wide angle camera lens that'll ensure it'll pickup your pets face no matter where they are by the door!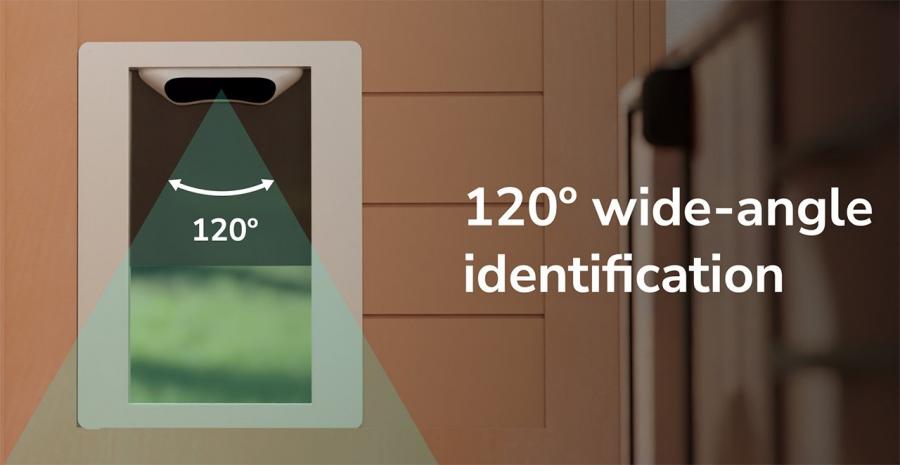 An additional sensor below the camera will also ensure that your dog or cat is fully through the door before it closes shut. This way your pet won't get pinched or stuck in the door.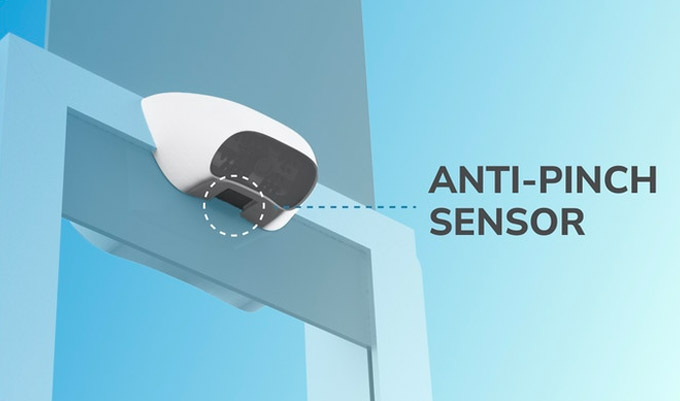 A security latch is also built-in to the facial recognition doggie door that'll ensure it remains locked when not in use. This way, not even a human/thief can squeeze their way into your house.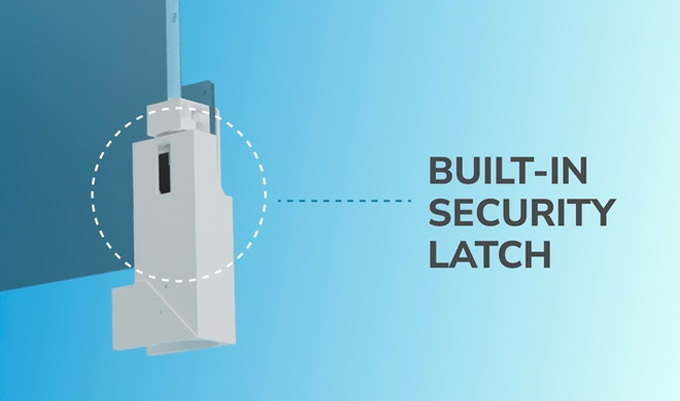 The Petvation smart doggie door can be installed in practically any door or wall, and it comes with full instructions on how to install it!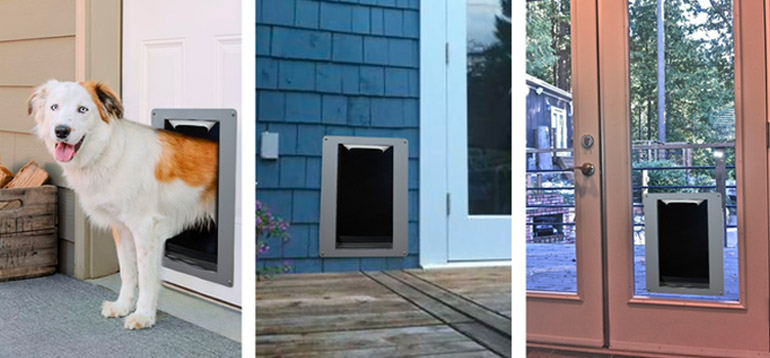 The AI powered smart doggie door comes in two different sizes to choose from depending on the size of your pets, including a smaller door that measures 21.3 inches tall x 15.6 inches wide, along with a larger size that measures 27.6 inches tall x 17.8 inches wide.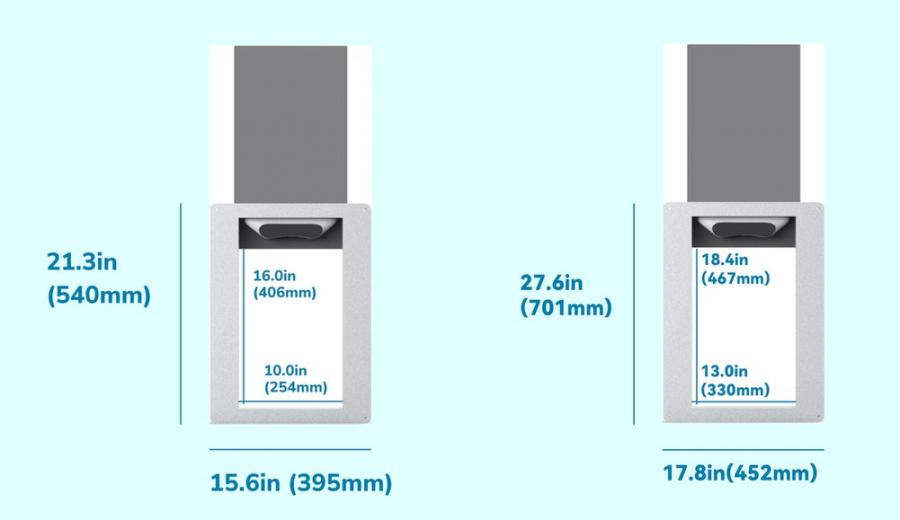 You can snag the smart doggie door with facial recognition from their Kickstarter page for around $130 bucks!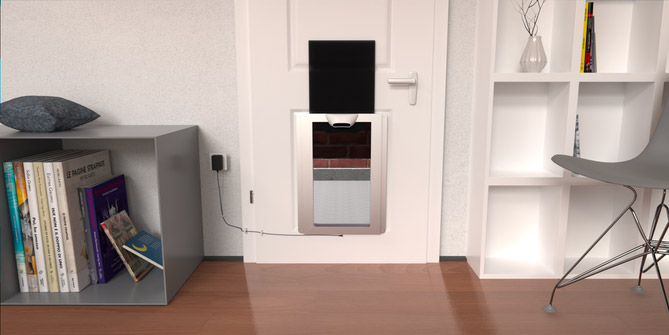 The automatic doggie door is powered by a 12V wall plug, so hopefully you'll have an outlet nearby where you'd like to install the door! They opted for a wall powered unit rather than a battery powered door to ensure the best accuracy, zero delay when opening the door for your pet, zero downtime, and plus it's cheaper to not have to replace the batteries every few months.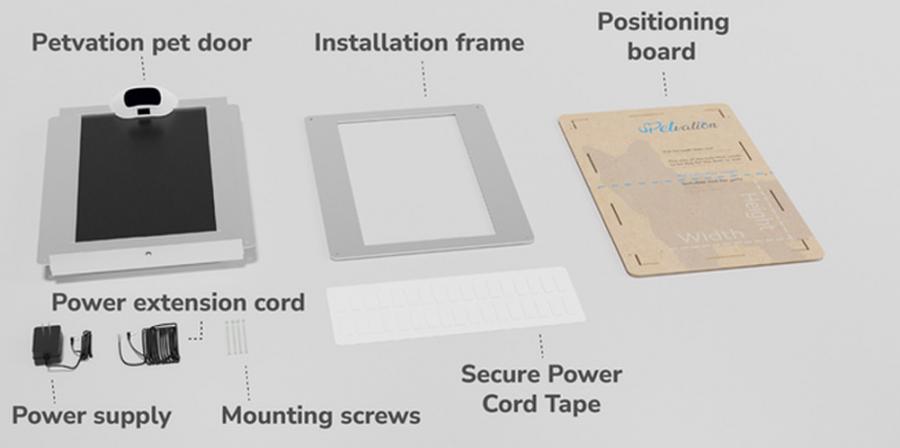 Check out the Petvation facial recognition doggie door in action via the video below!
Subscribe To Our YouTube Channel