This Sleeping Bag Onesie With Legs Lets You Wear Your Bed While Camping
Date Published: 12/22/2020 11:40 AM
Buy Now
@Amazon
Find on Etsy

There are two kinds of people in this world, there are those that love camping and sleeping on the ground, and there are those that just hate it! Those that hate camping in tents, may enjoy one of these tent cots that keep you from sleeping on the cold hard ground. But for those willing to stick it out on the ground, perhaps it's time to invest in a sleeping bag with legs! It essentially lets you wear your sleeping bag like it's a piece of clothing, with leg and arm pieces.
What happens when you are camping and you want to get up and walk around but it's cold out? You stand up in your sleeping bag and start hopping around, right? Well, you look like an idiot! But not anymore! This sleeping bag with legs allows you to wear a sleeping bag and walk around normally, and look cool while doing it. The sleeping bag with legs is perfect for walking, running, or crossing your legs, all while sleeping. It's especially great for when you have to get up in the middle of the night to go to the bathroom. Now you never have to leave the cozy warmth of your sleeping bag at night!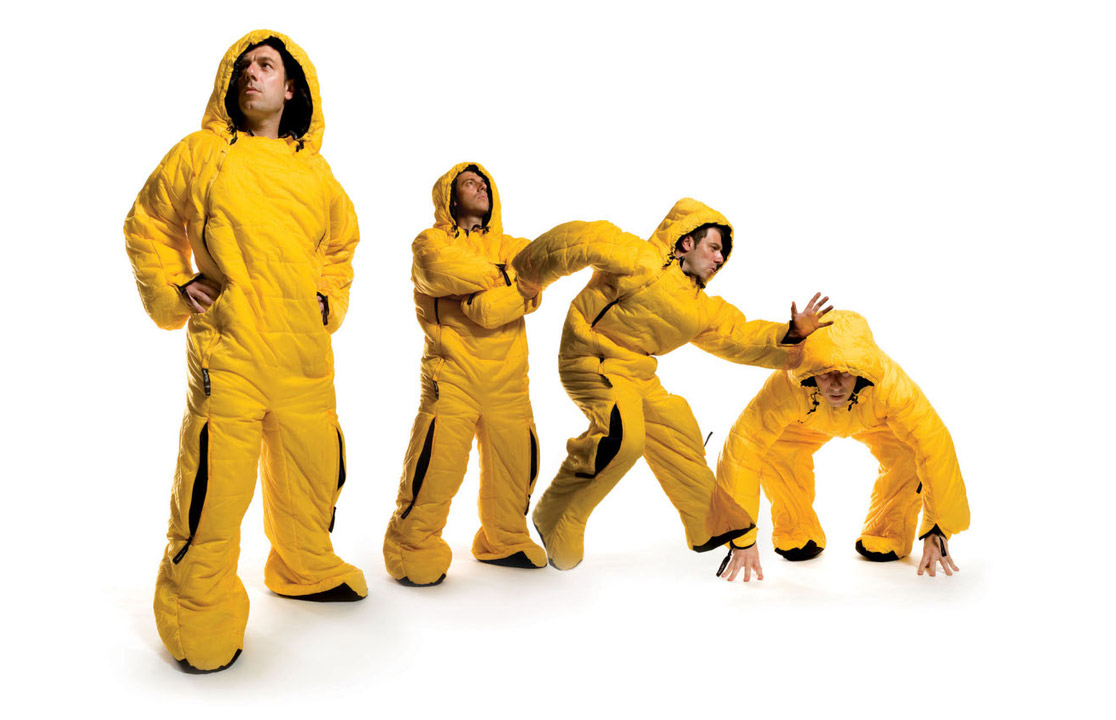 It's called the Selk'bag Original, and it'll surely make you look like an astronaut. You hop in through the front of the sleeping bag onesie and zip it all the way up. You can fasten the hood on it all the way up to get nice and snug inside, while leaving very little opening for any cold to get inside. The unique sleeping bag onesie is made from lightweight material, and it comes in a handy compact carrying case with plenty of colors to choose from.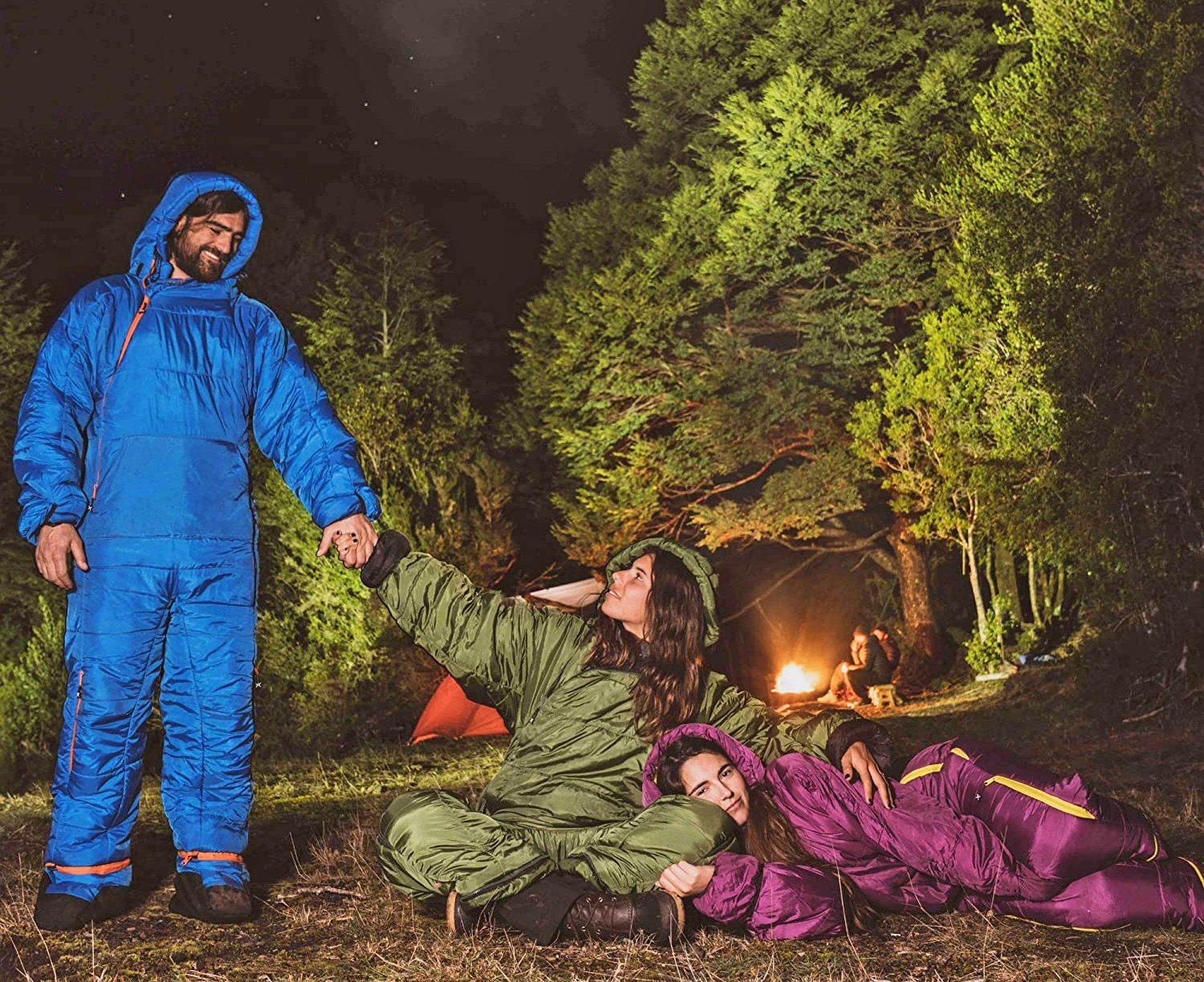 The sleeping bag with legs and arms comes in sizes ranging from Small to X-Large to fit most sized humans, it's warm enough and adjustable enough for use in all-year camping, and it's even weather-resistant with a DWR coating to keep out any moisture that comes in contact with you while wearing it. It's also fully machine washable for easy cleanup after your camping trip.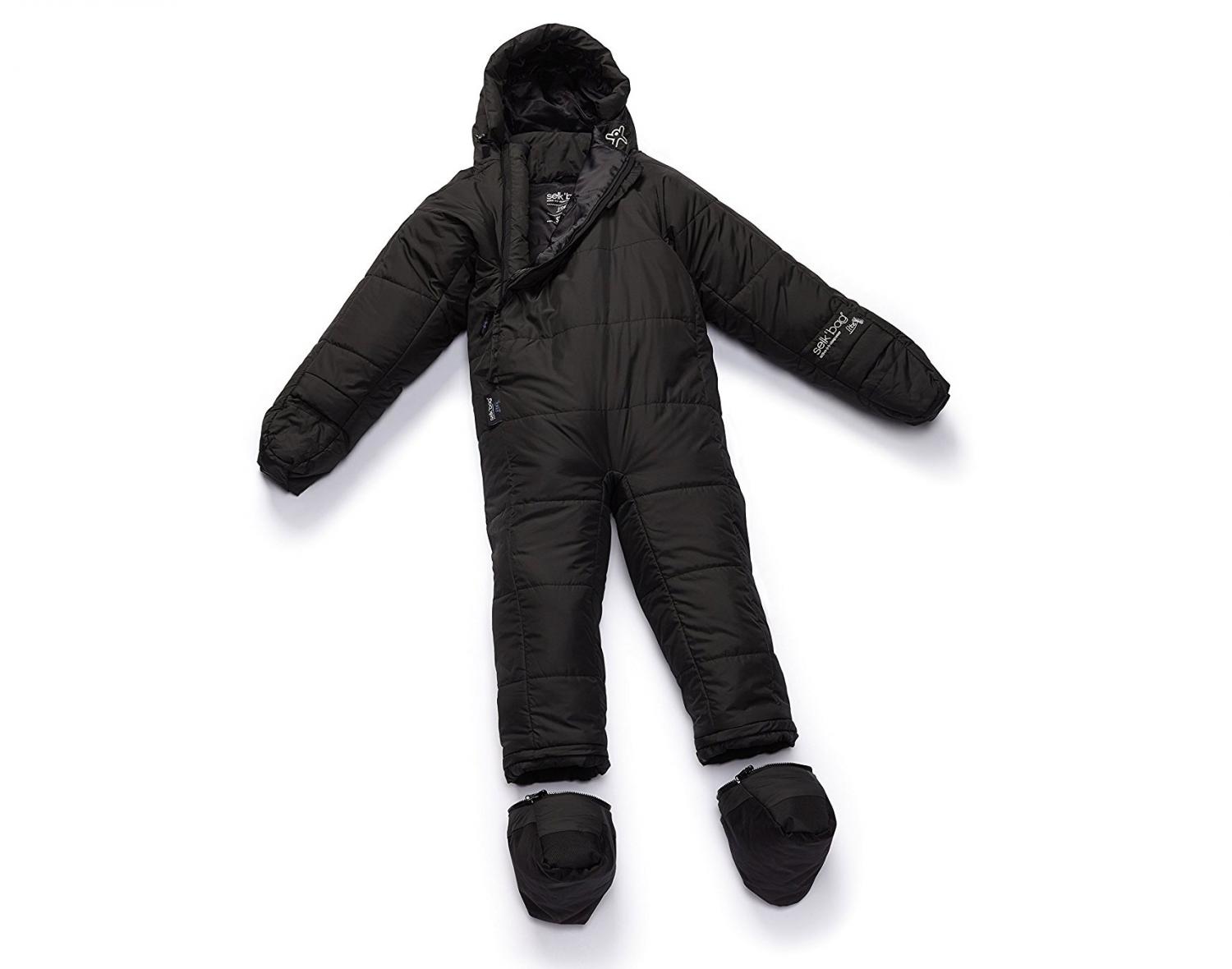 With the sleeping bag onesie you'll get an easy-access hand opening that makes it easy to cook food, play the guitar, or dip your hands into the lake while wearing your sleeping bag!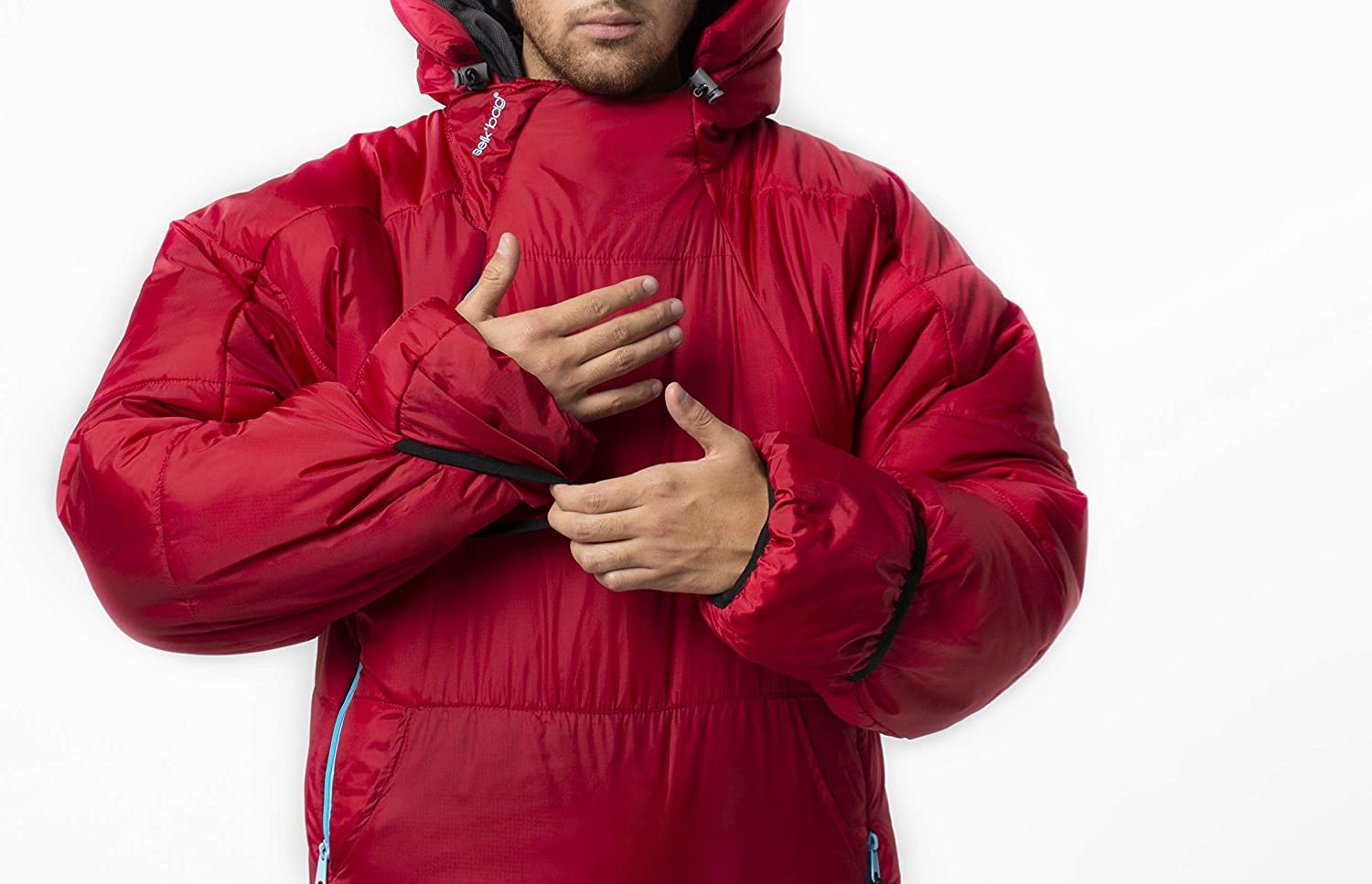 They even make Stars Wars themed sleeping bags with legs for all your geeky camping needs!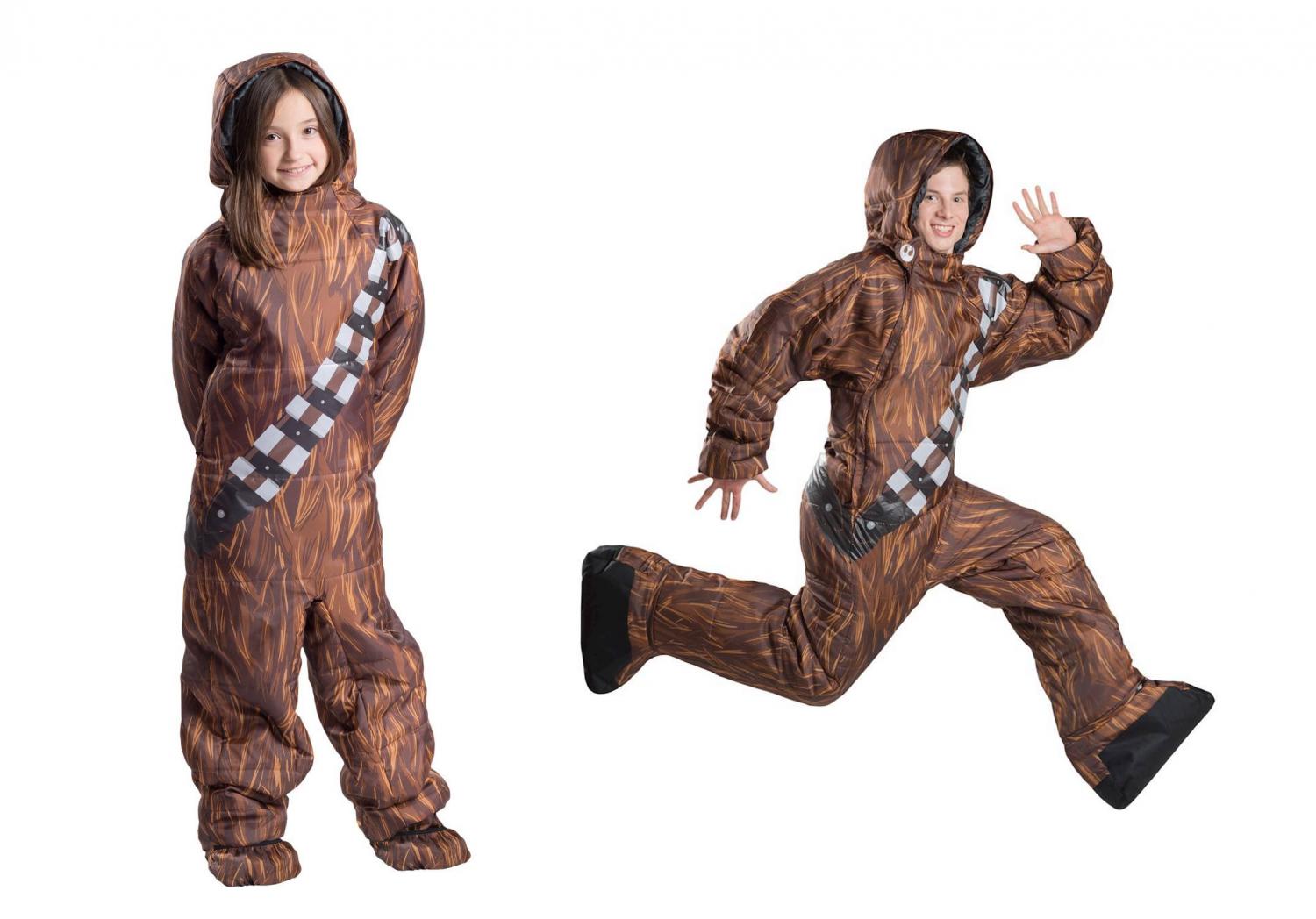 During the day you can remove the foot attachments and put on your real shoes to walk around all day while wearing your sleeping bag.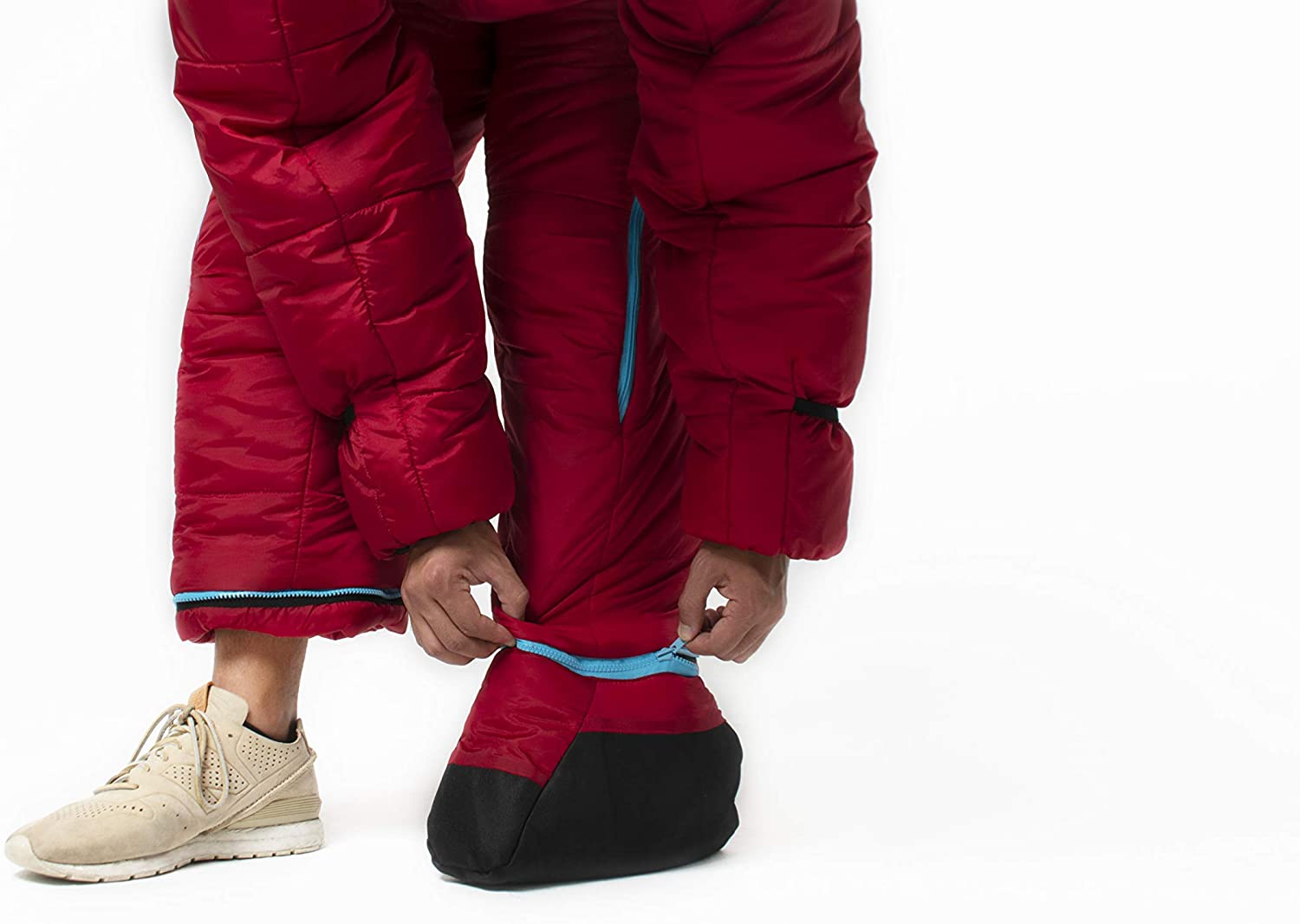 There's plenty of pockets and storage areas around the wearable sleeping bag so you can keep your essentials on you all day and night!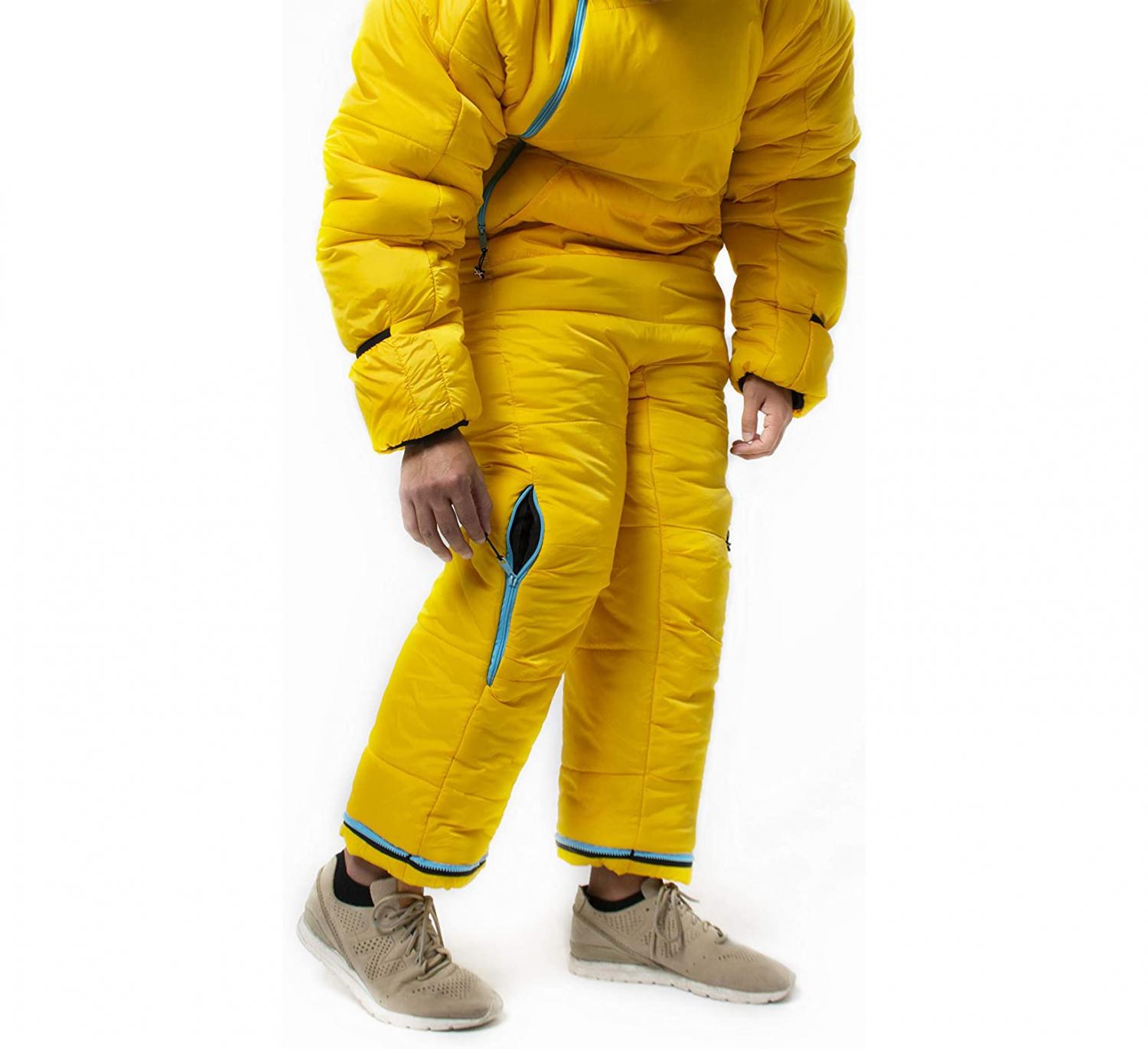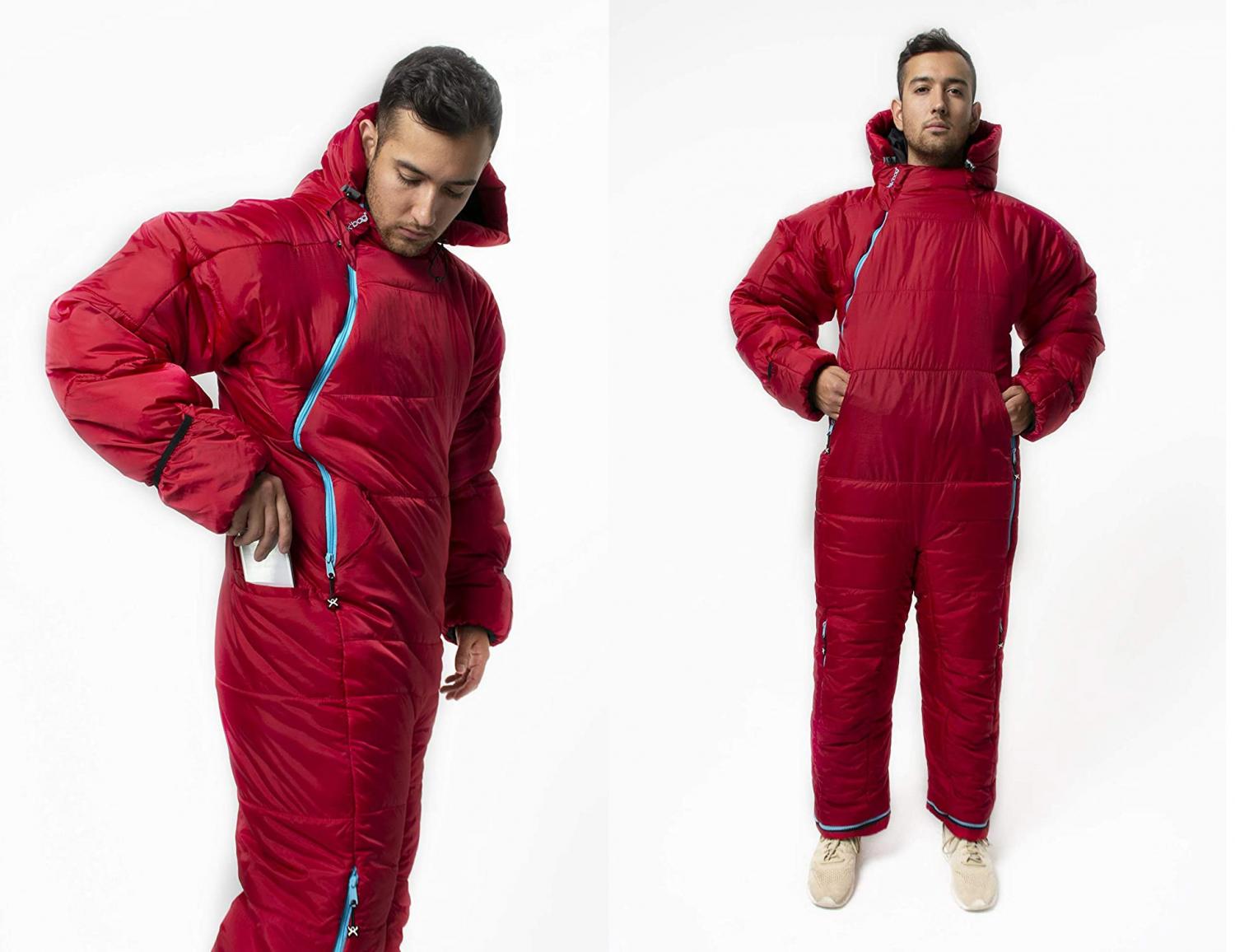 Get up in the morning without ever having to make your bed, since you're wearing it!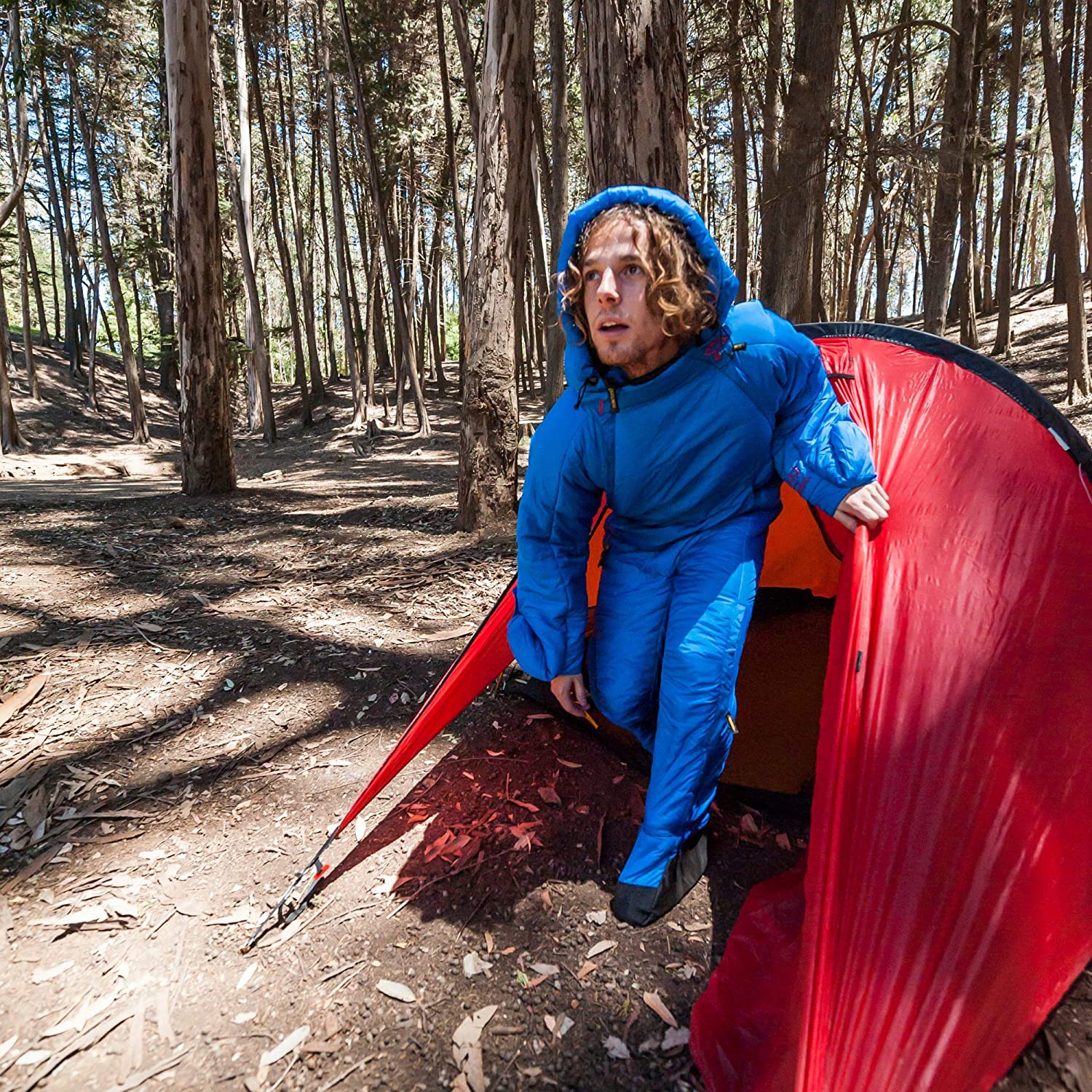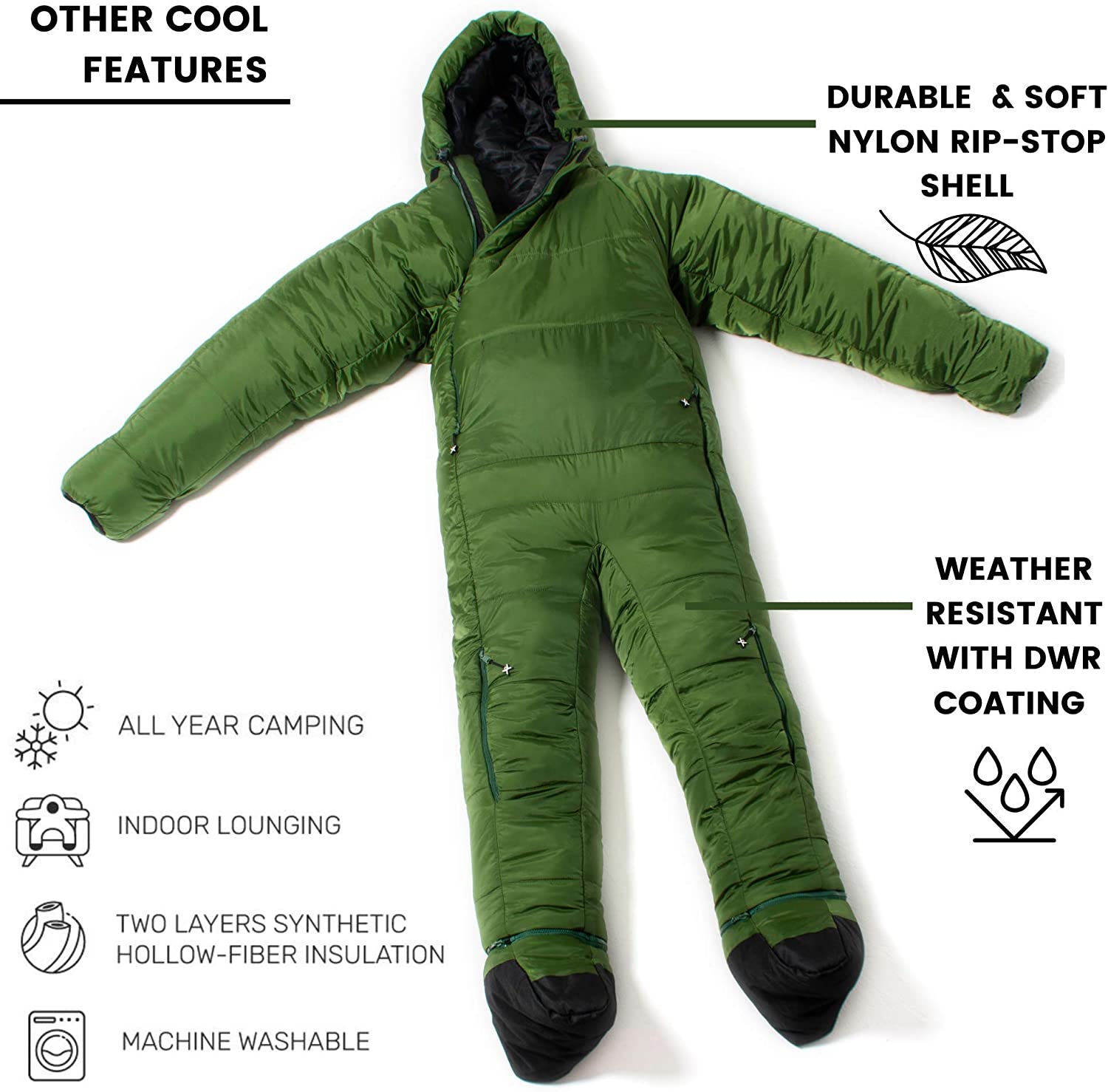 The sleeping bag onesie comes in a bunch of different color options to choose from.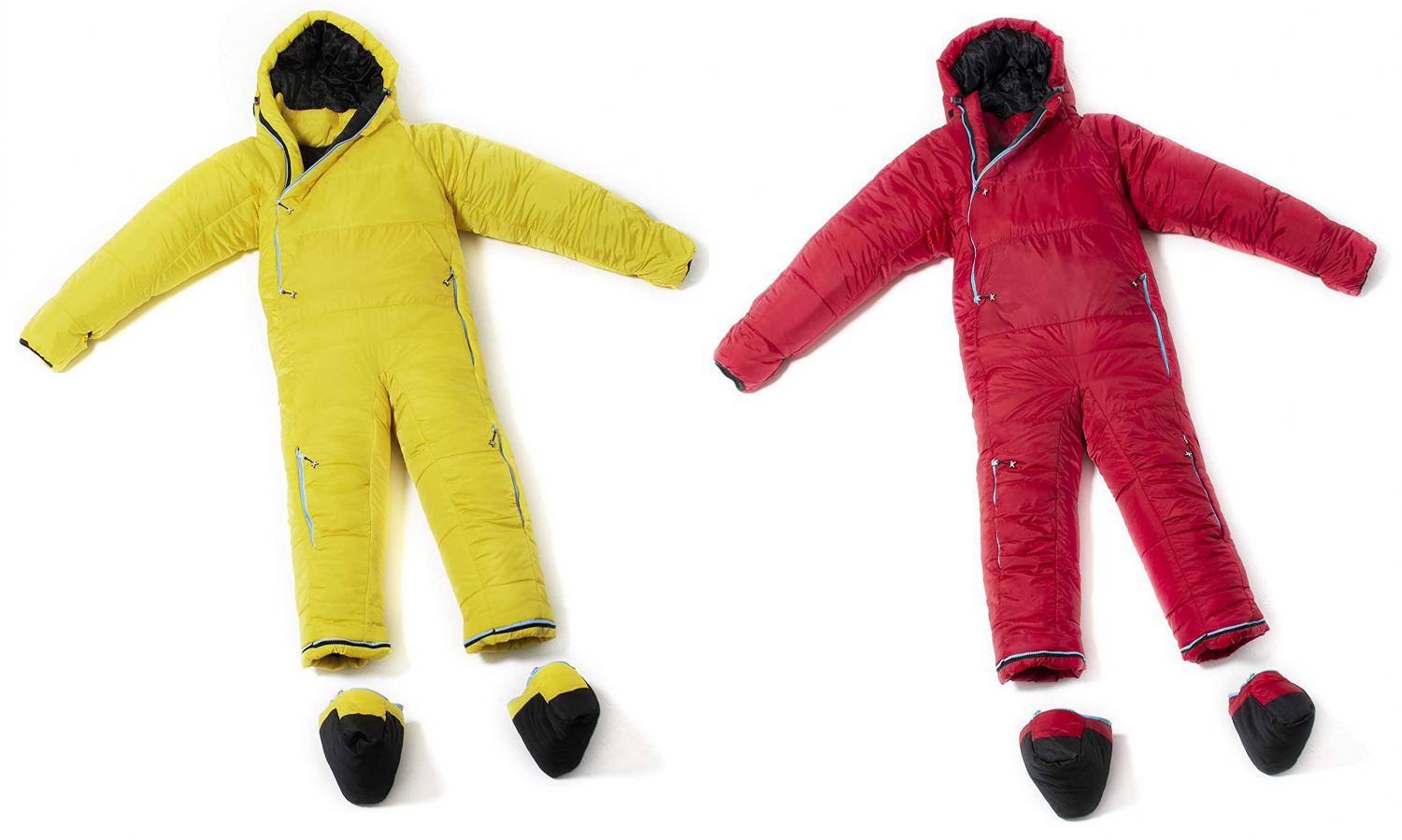 Check out the this weird sleeping bag with legs in action via the video below.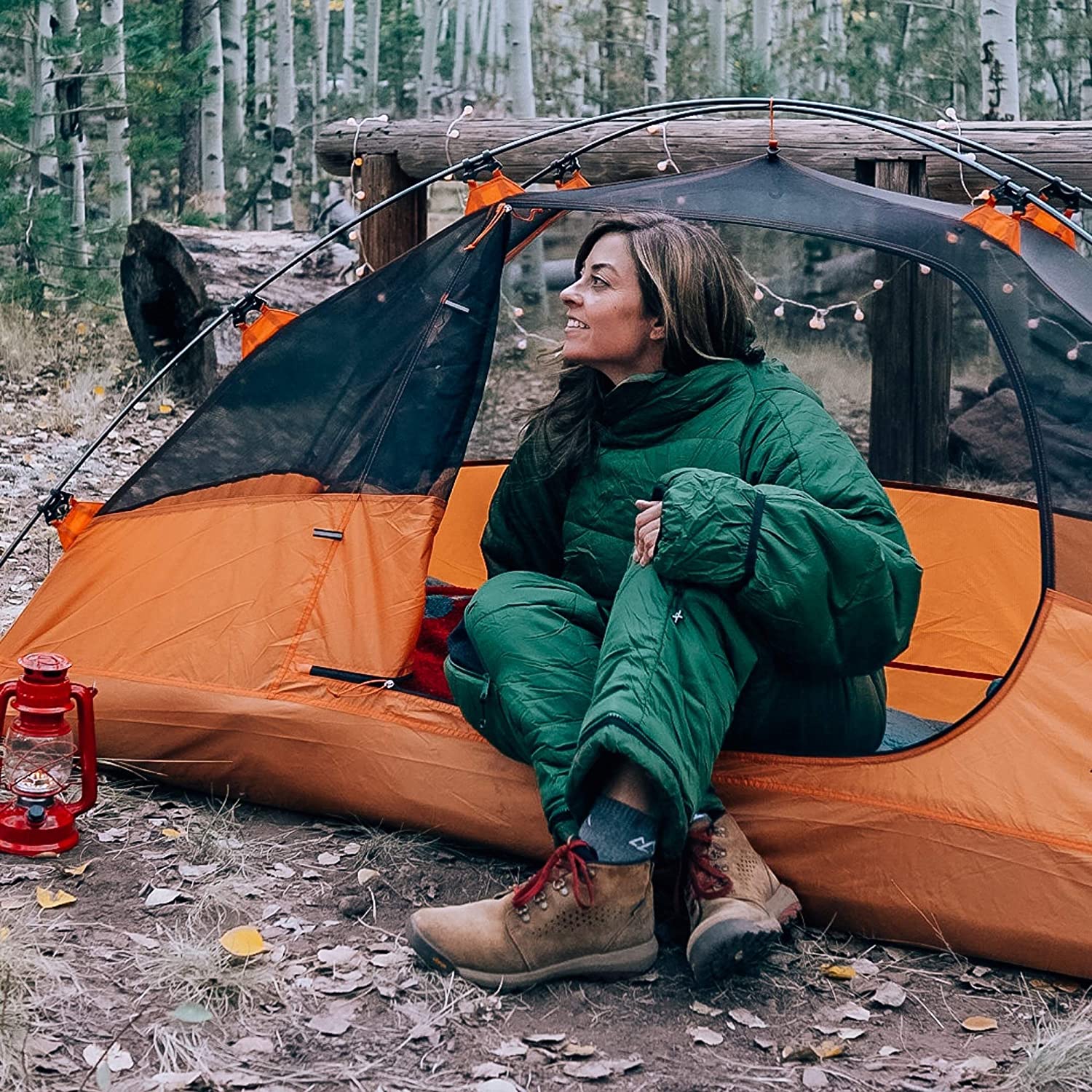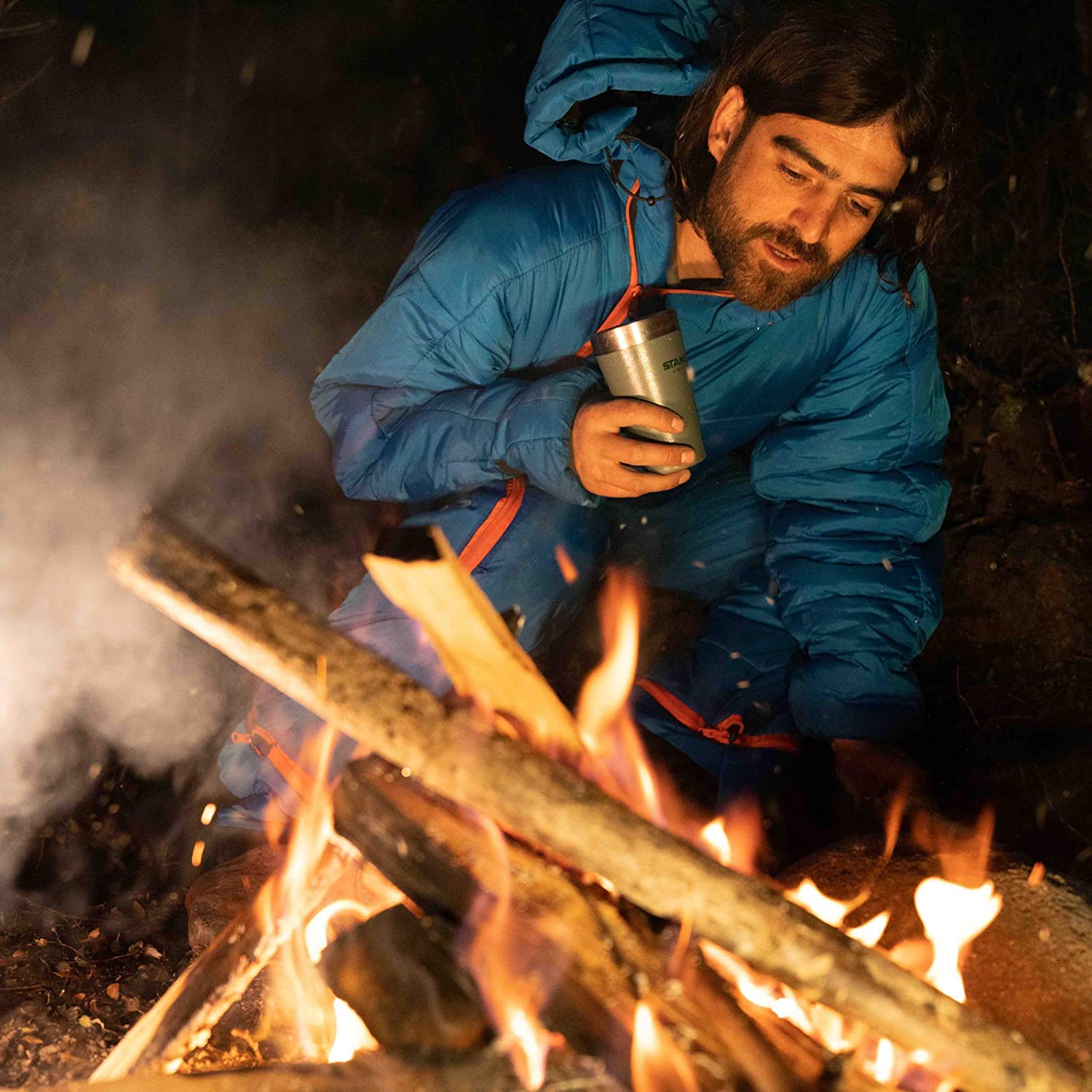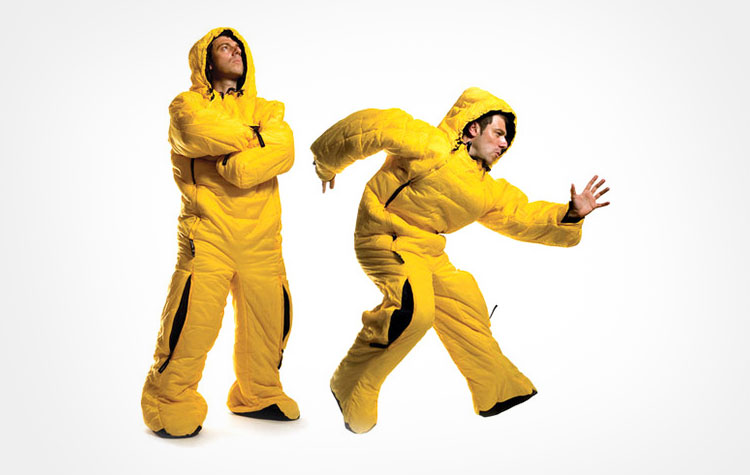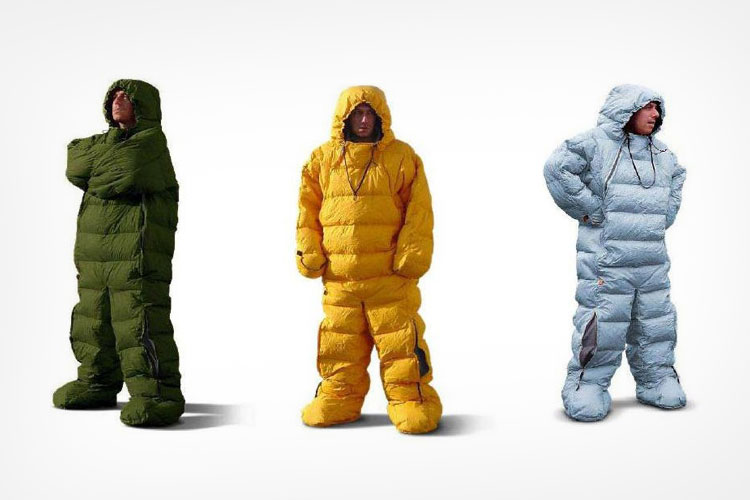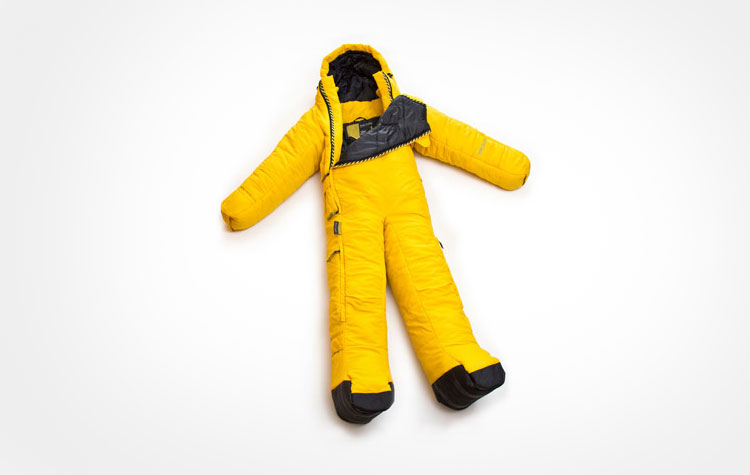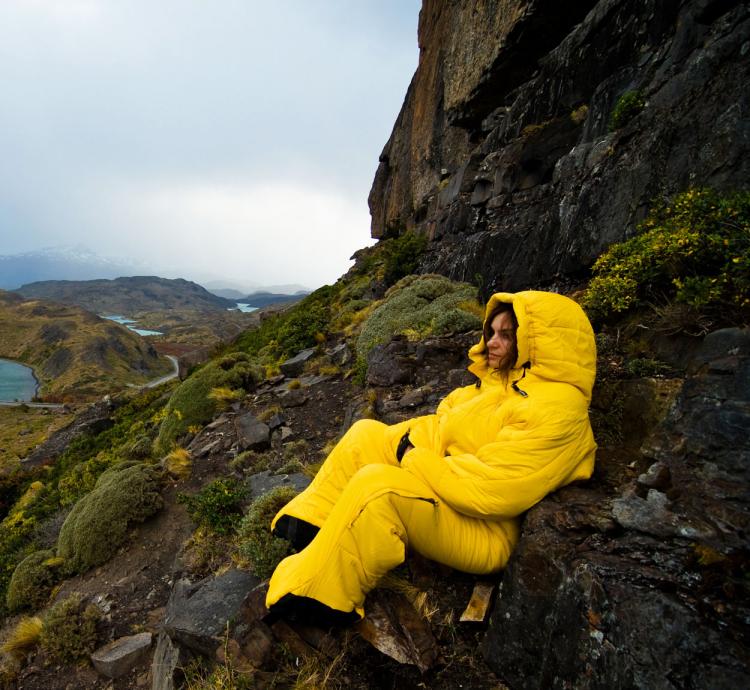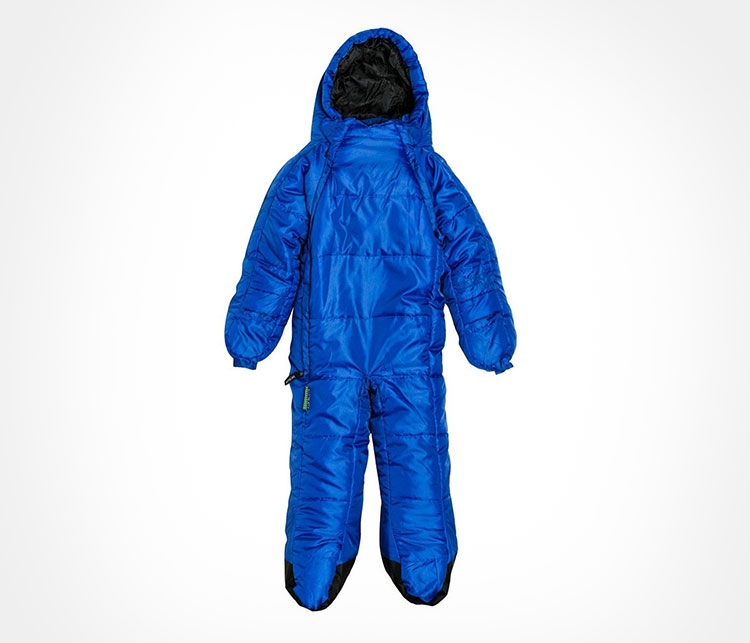 Subscribe To Our YouTube Channel