This Sitting Pipe Robot Lamp Makes an Amazing Industrial Design Piece For Your Home
By Ryan on 09/08/2022 1:26 PM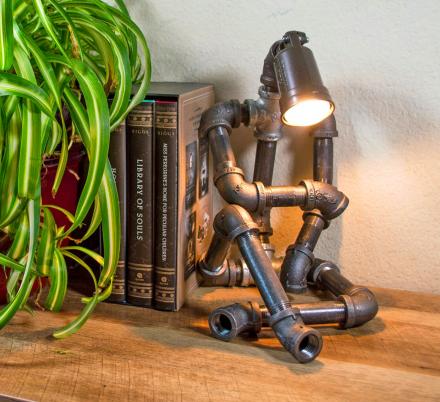 Some people love modern, some people love rustic, I just happen to love a good industrial style, and that's just what this amazing sitting pipe robot lamp offers! Similar to the pipe robot liquor dispenser that we featured a while back, this robot that's made from industrial pipes is made to be sitting and thinking about life, and his head is even a lamp so it can work as a unique piece of decor, a bookend, and a lamp all at the same time!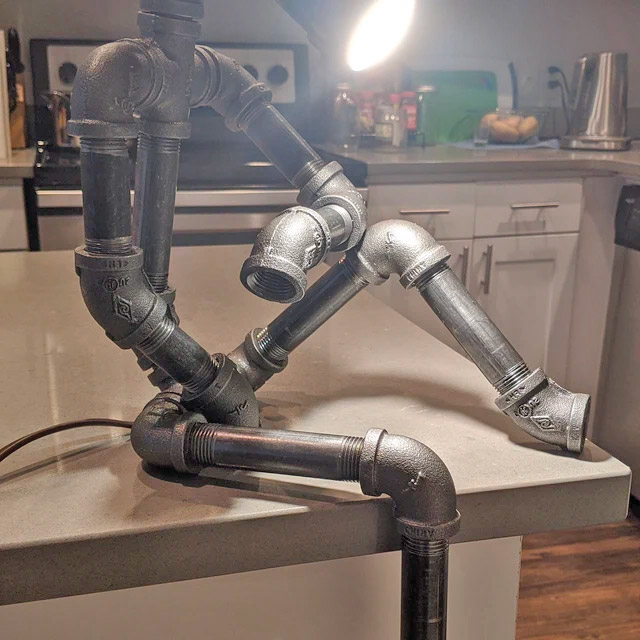 The unique sitting pipe robot lamp can even be posed into two different positions, either with one leg bent upward with the other draped over the edge of a shelf or table, or you keep one leg bent up with the other leg turned inward as if he's sitting somewhat cross-legged.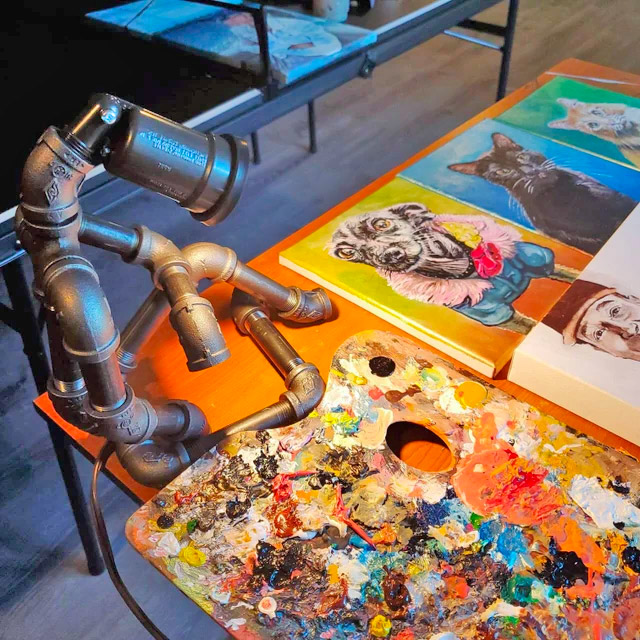 It comes with instructions on how you can pose the pipe robot lamp in the two different ways specified.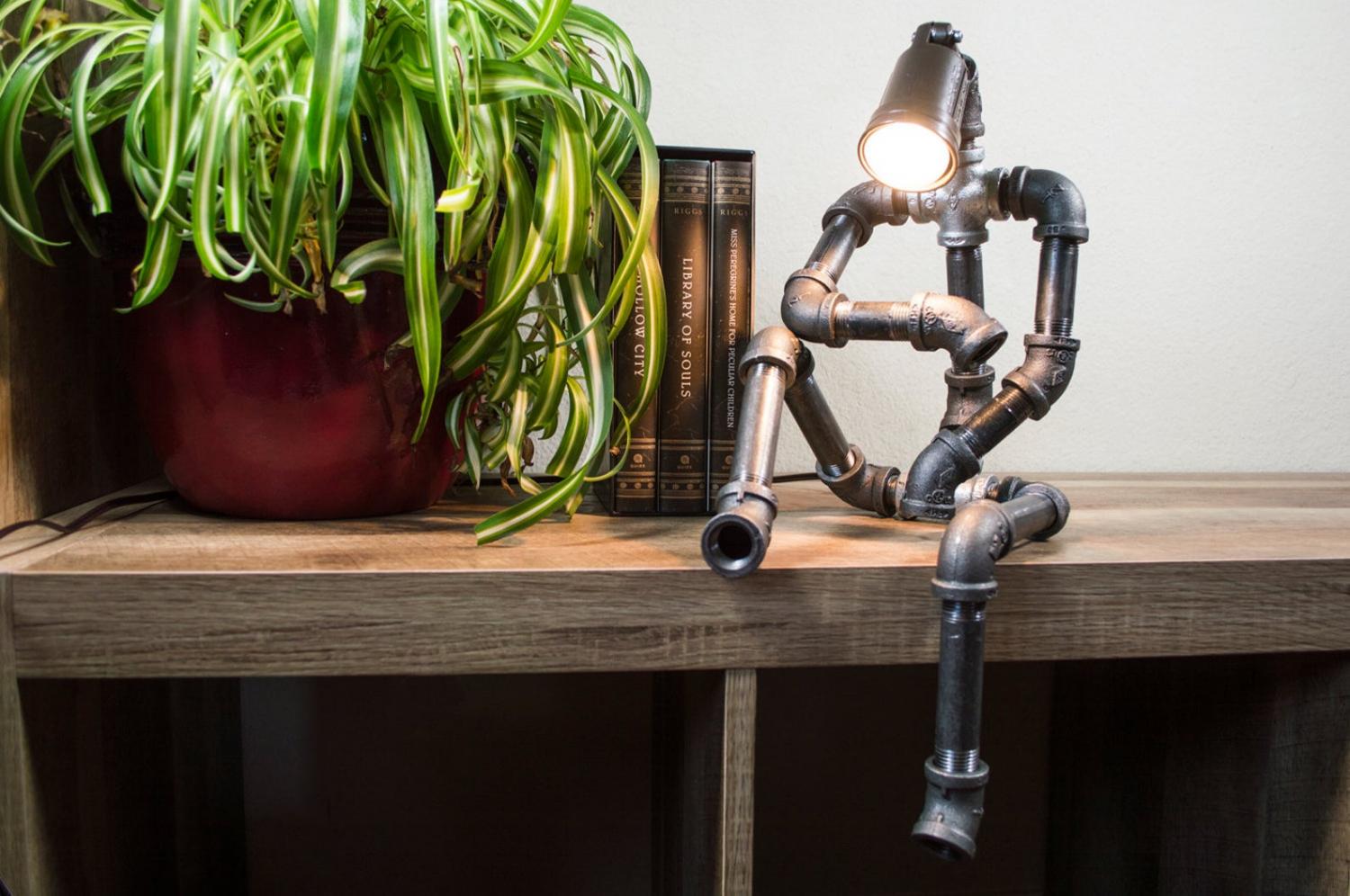 Created and sold by Etsy store WinsomeWoods, the thinking pipe robot lamp is made from 1/2 inch cast pipe and fittings, has an adjustable head/lamp that you can point up and down to your liking (comes with an LED bulb in the lamp), is handmade to order, and he measures 12 inches tall x 7 inches wide x 9 inches deep.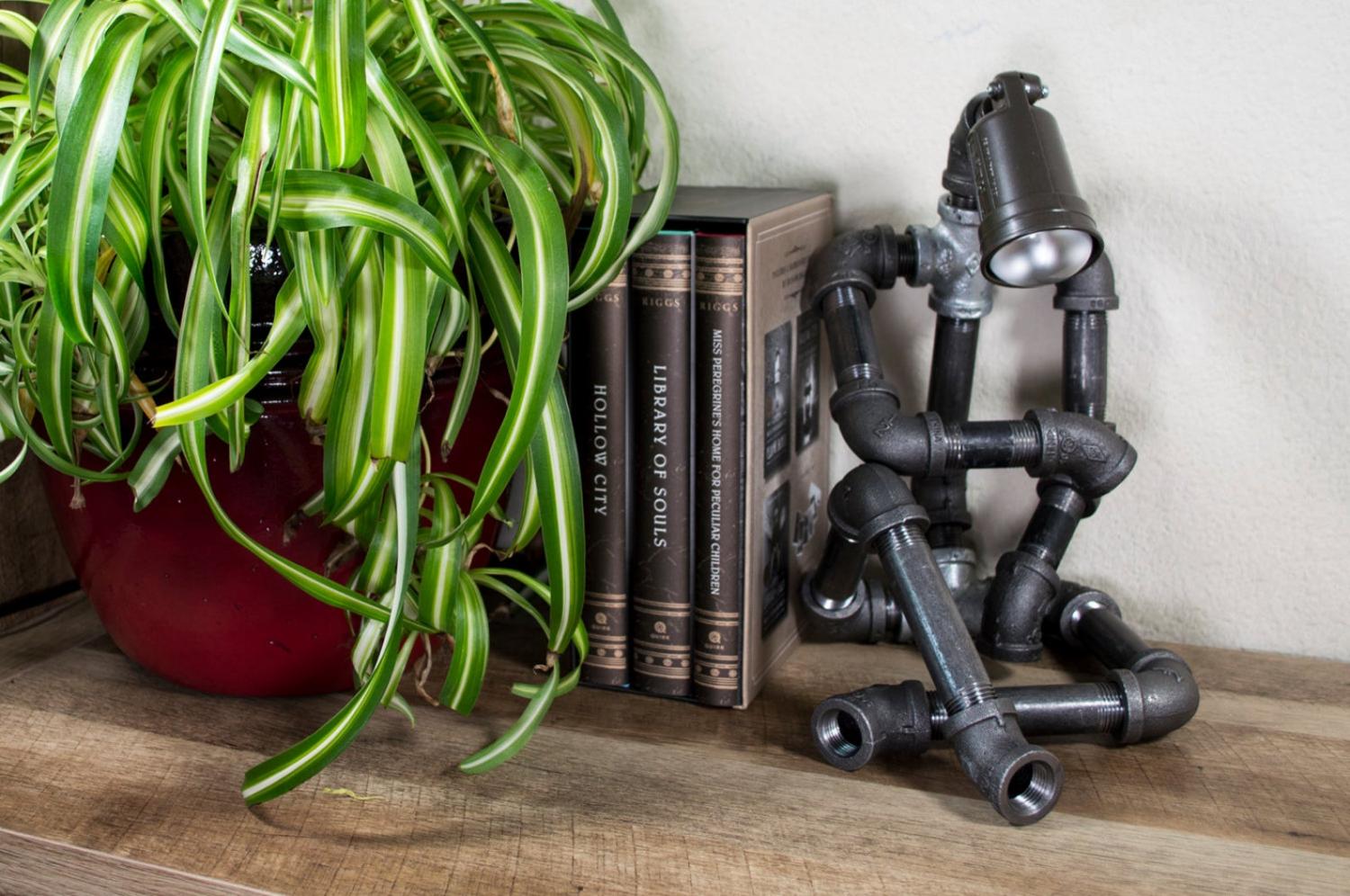 The Etsy store that creates the pipe robot lamp also states that they do take custom orders, so that if you'd rather have the robot lamp in a different post, or a different size, you can message them on Etsy and talk it over with the creator of the lamp to get just what you want.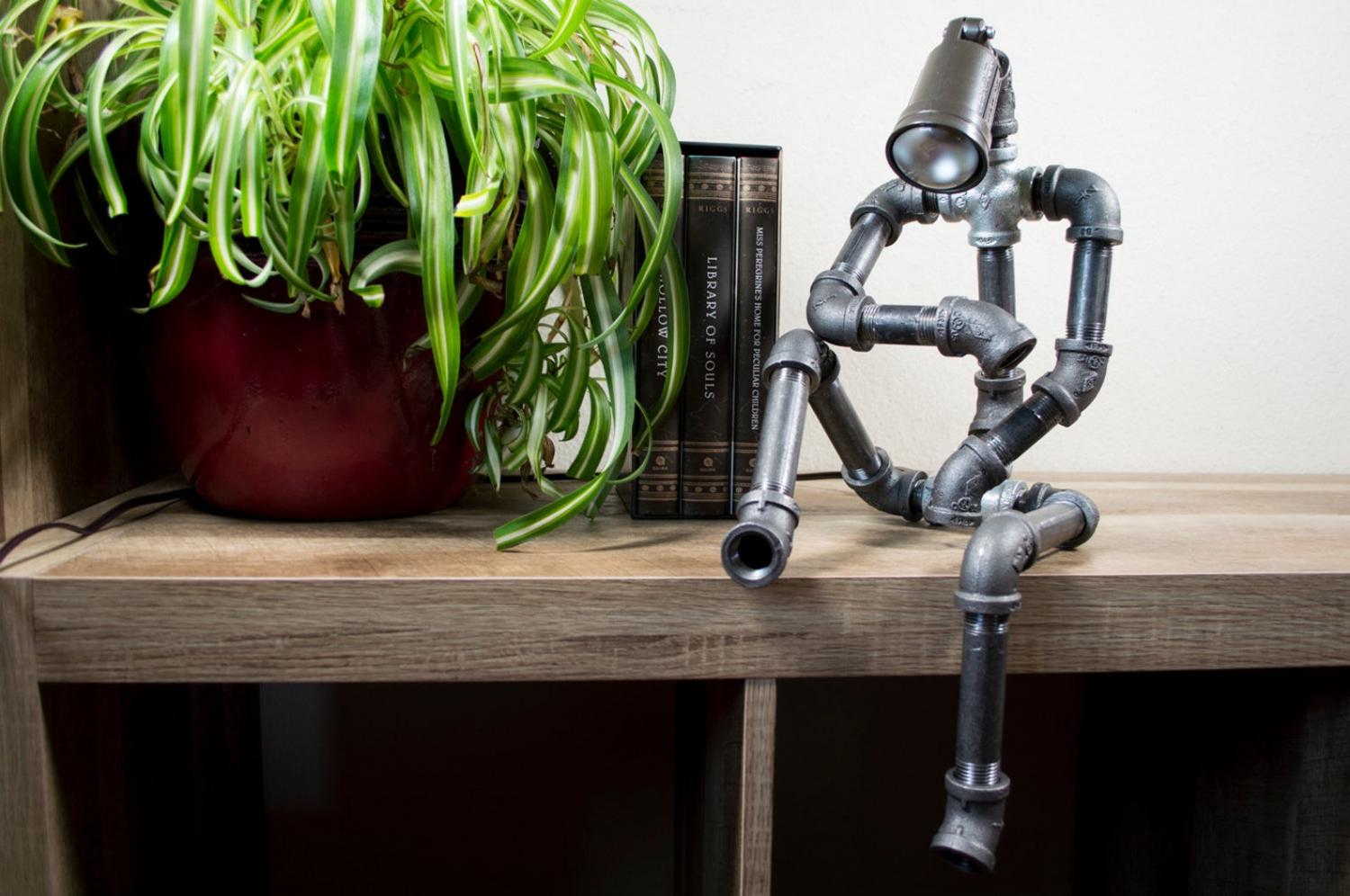 The sitting pipe robot lamp comes is plugged into any wall outlet and has a power switch right on the cord to turn him on or off.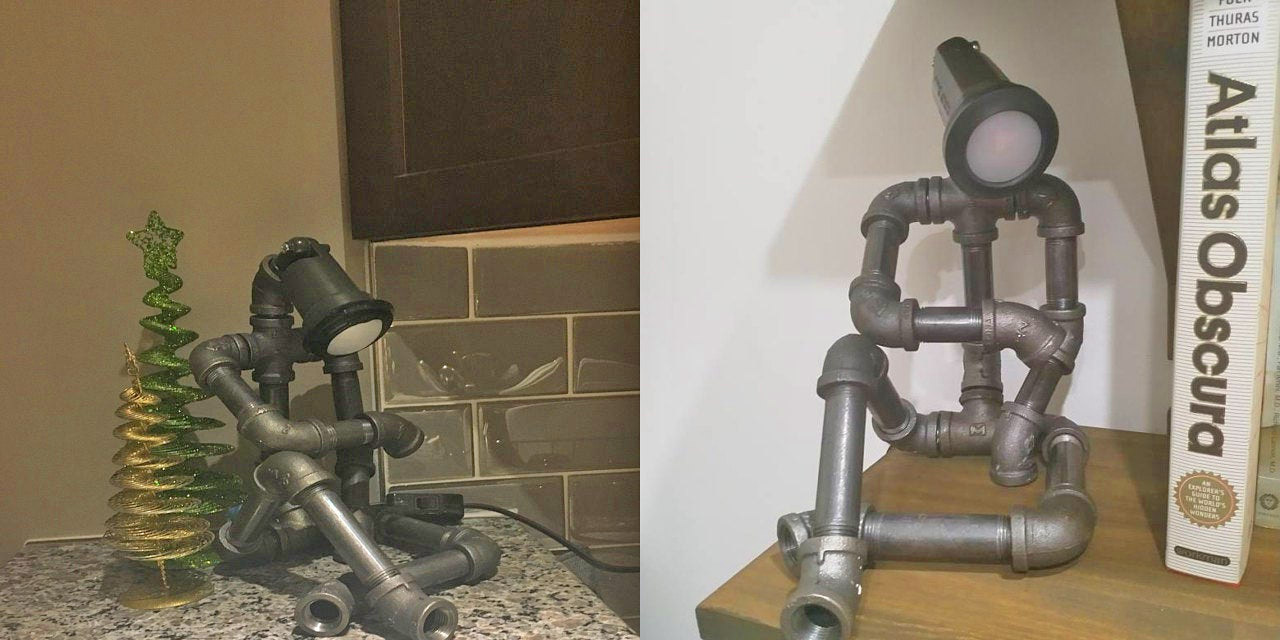 One of the sellers variations of the pipe robot lamp is an added flower that he holds, which is actually a red pipe valve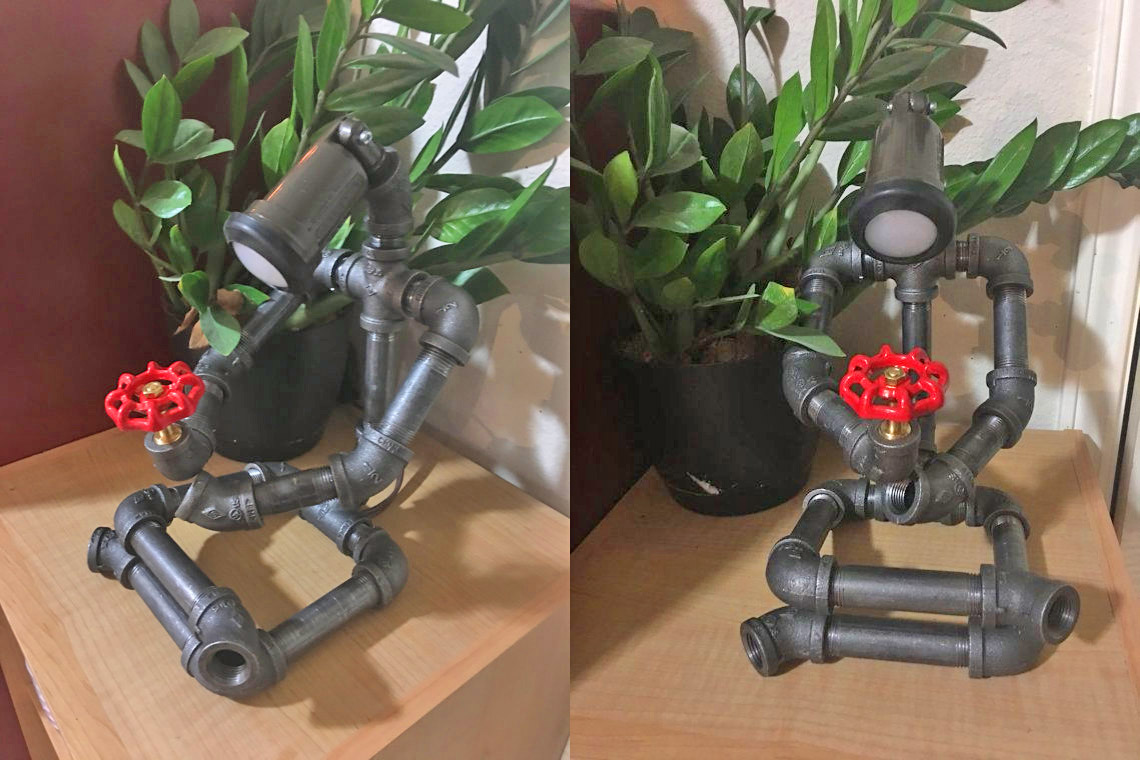 The pipe robot lamp is sure to be an instant conversation piece for anyone who sees it!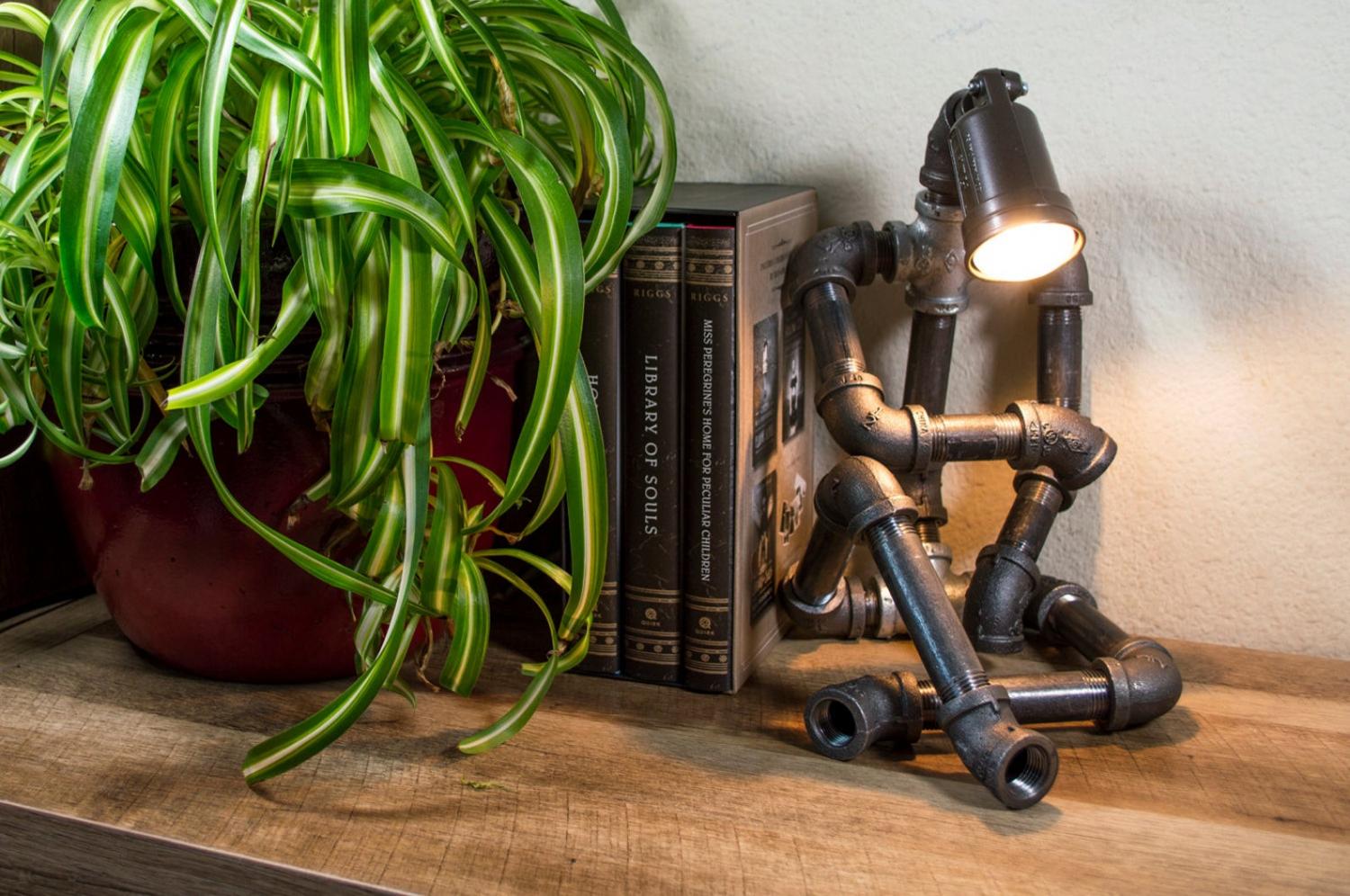 Be sure to also check out the pipe robot liquor dispensers that we featured if you're looking for more of a functional pipe robot in your home!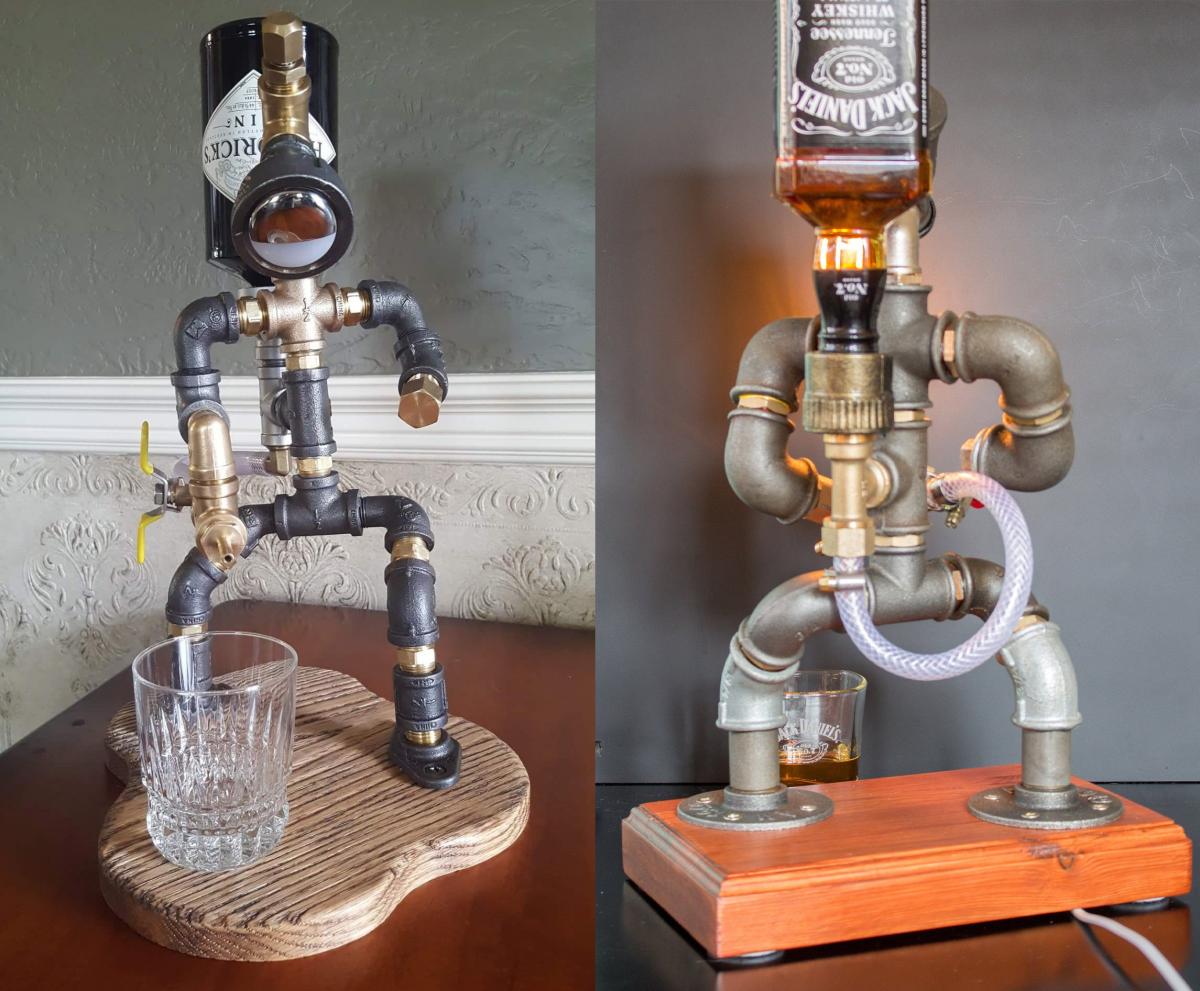 A valve on the pipe robot liquor dispensers arm lets you open and close the flow of booze into your cup! You can use them to dispense either wine or liquor, and some versions even have a little plate that he holds where you can place snacks and Hors d'oeuvres.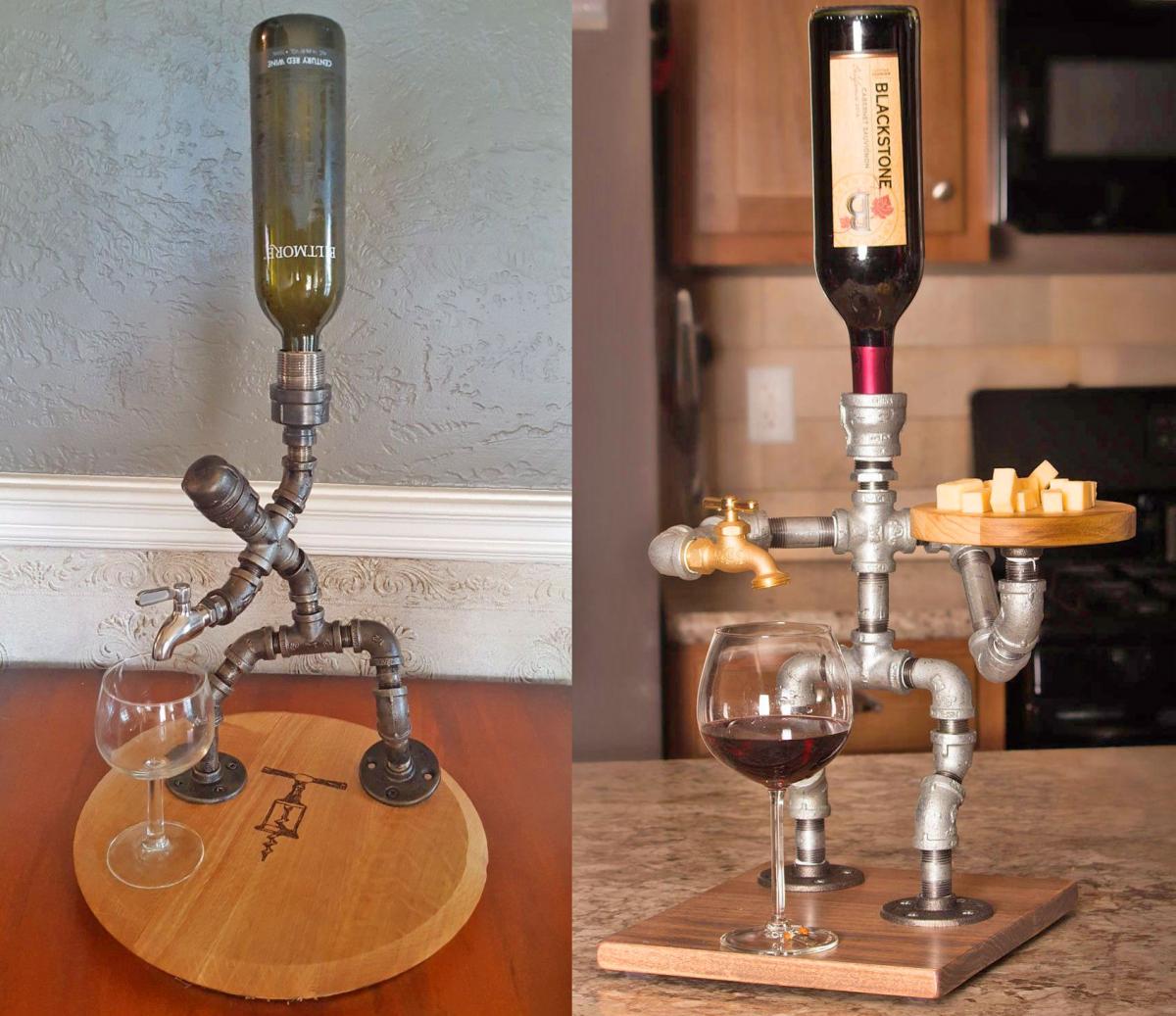 There's even a liquor dispenser robot that's made to look like a fireman with a hose that he holds that flows booze or wine into your cup.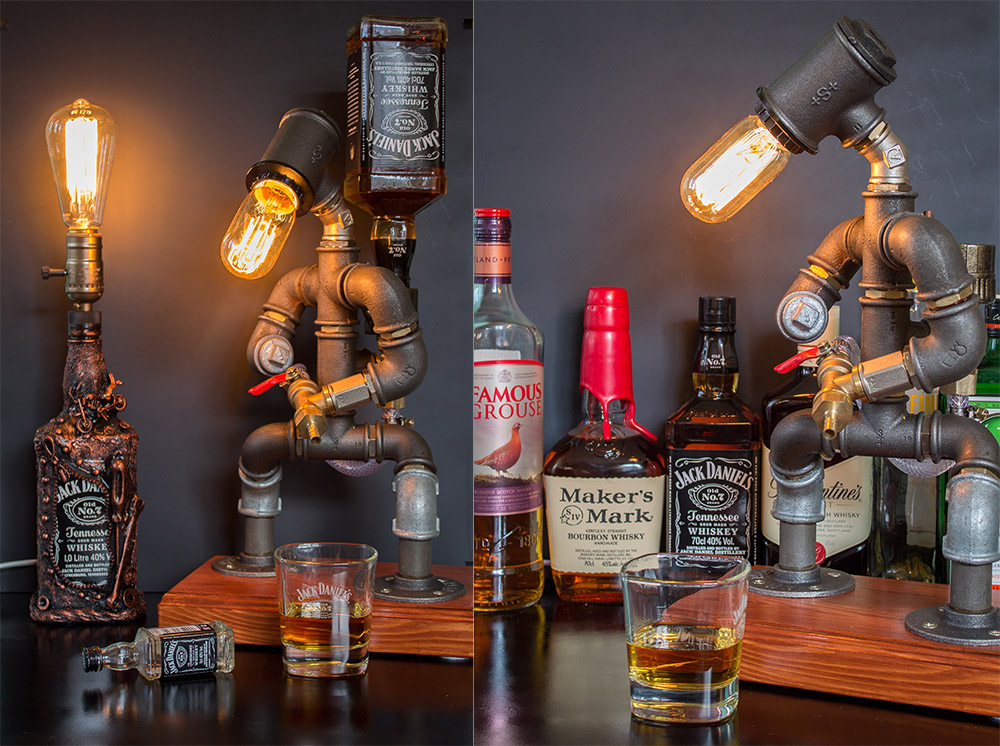 You can snag the sitting pipe robot lamp from Etsy for around $120 bucks!