These Pipe Man Liquor Dispensers Might Be The Coolest Way To Pour a Drink
By Ryan on 11/14/2021 7:17 PM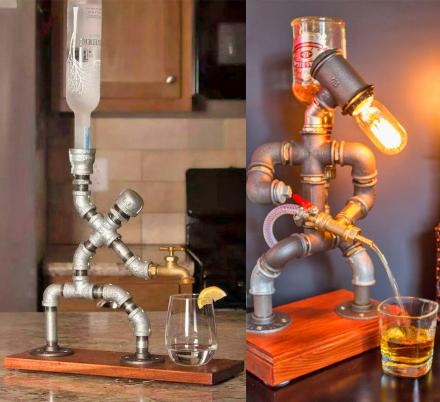 Up until now, I assumed the coolest way to dispense a drink was from this liquor log dispenser, but apparently I've been wrong this whole time. It's quite clear now that this awesome pipe man liquor dispenser is the only proper way to dispense drinks from now on. It's a hand-made little robot man that holds a bottle of liquor in one hand, and funnels it through to his other hand where there's a nozzle to turn the flow on or off.
There's a few different versions of the liquor dispenser that's made to look like man made from pipes. One of the versions is as we mentioned above, a pipe man that holds the bottle in one hand and dispenses it with the other, whereas another version is made to look somewhat like a fireman, where a liquor bottle is on his back, and a hose that he's holding squirts out booze into your cup.

Image credit: https://www.youtube.com/watch?v=vfRBDftyGSo
There are also a few other one-off custom versions that feature different designs that use the same basic concept of building a man or robot-looking guy that's made from piping and dispenses booze into your cup in an awesomely unique fashion by using pipe nozzles or hosing.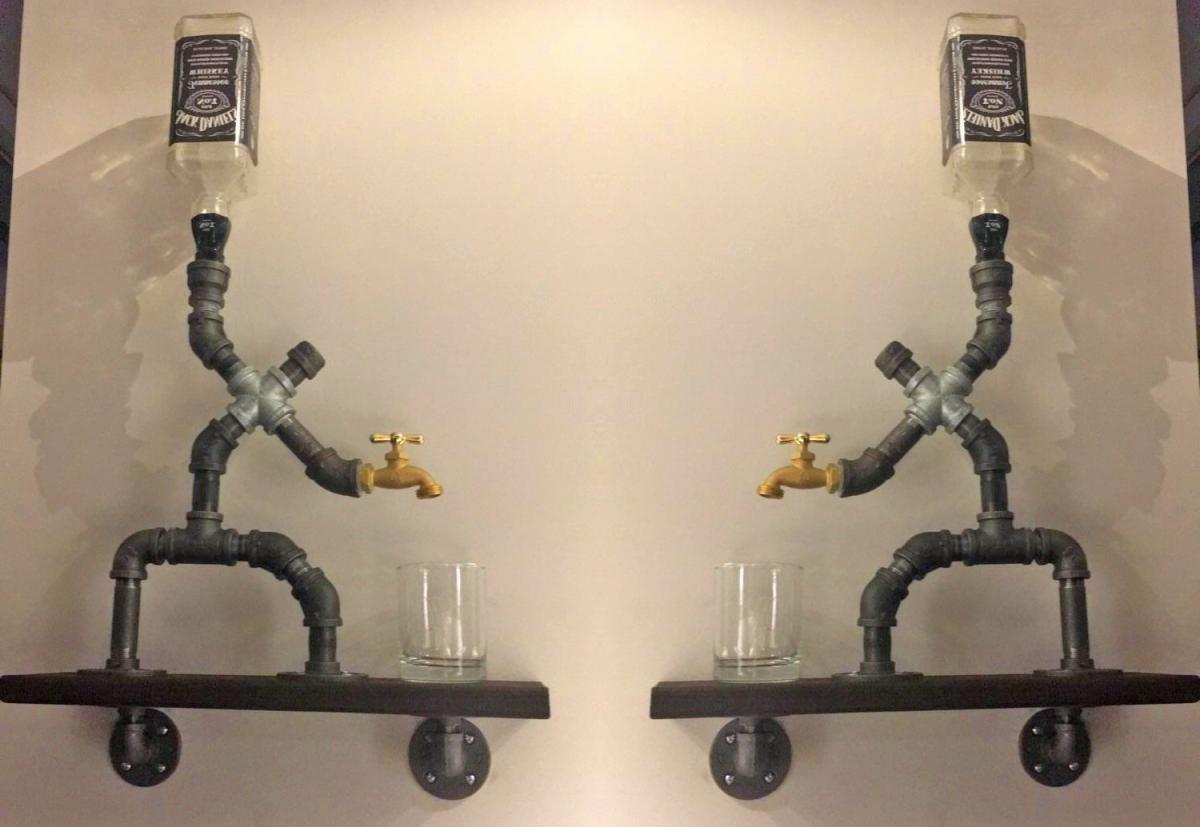 Image credit: Reddit/darkaliway
The version of the pipe man liquor dispenser that's made to resemble a fireman, also doubles as an industrial lamp, where his face/head is made with an Edison bulb. All of the other versions we found require no power, but this industrial lamp/liquor dispenser version does require a plug into a wall outlet.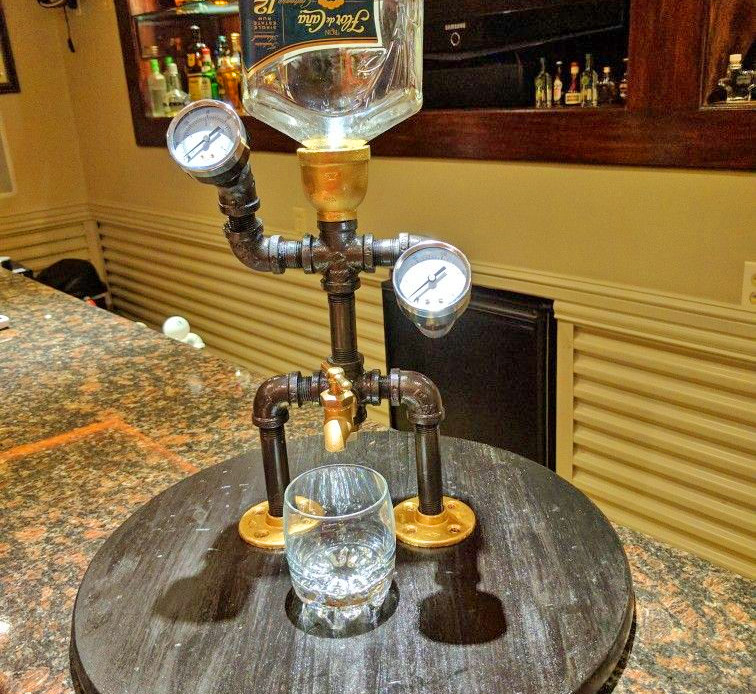 If you'd rather go the DIY route and create your own little pipe man liquor dispenser rather than buying one that's fully made already, you can follow a few different DIY instructional articles online, or even a Youtube video with instructions.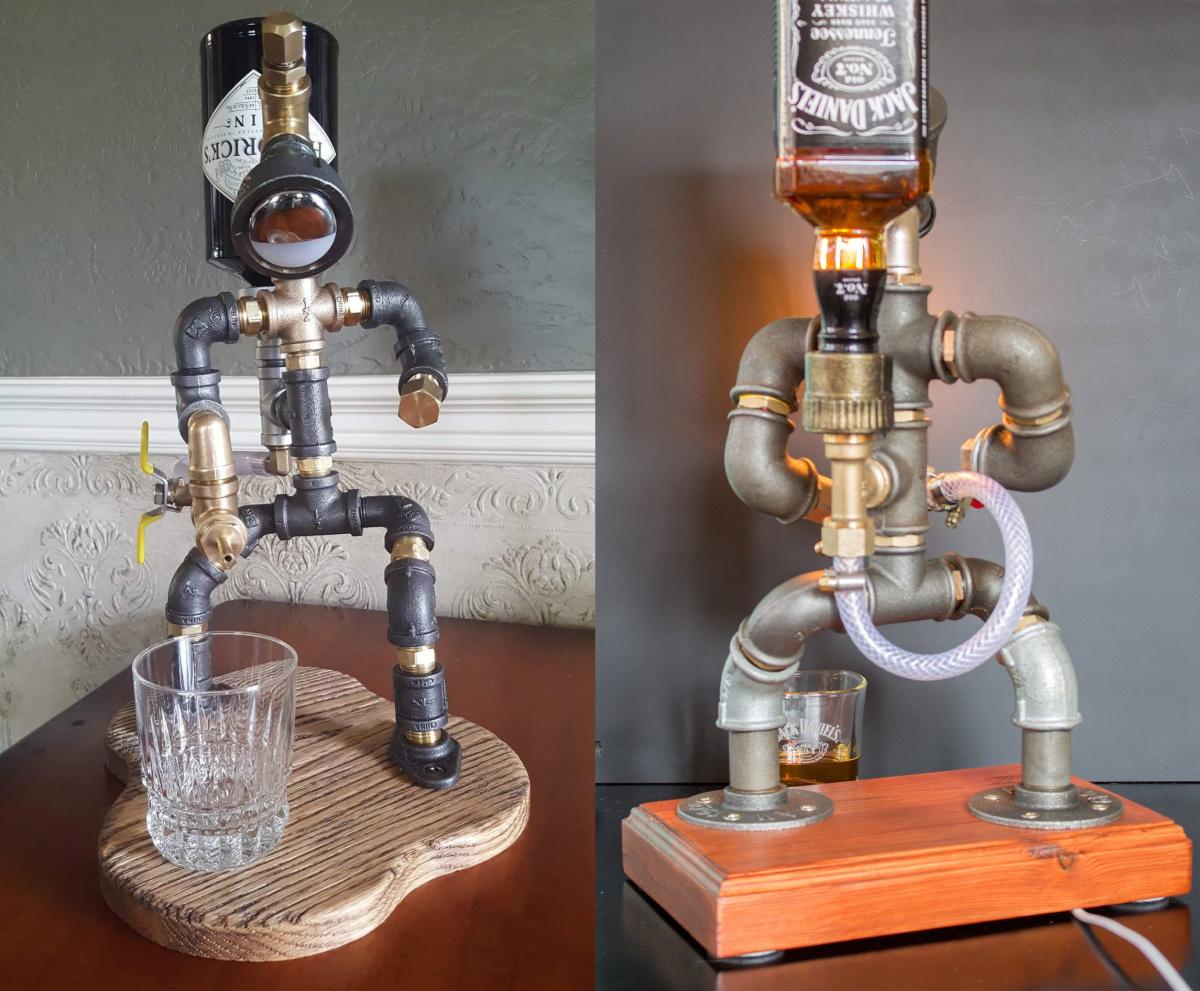 A perfect gift idea for industrial design lovers that happen to also love sucking back on the devil's nectar, the uniquely designed pipe man liquor dispenser features a wooden base, is handmade, the lamp version does not come with a light bulb or any booze, and all pipe parts are thoroughly rinsed and cleaned before assembling.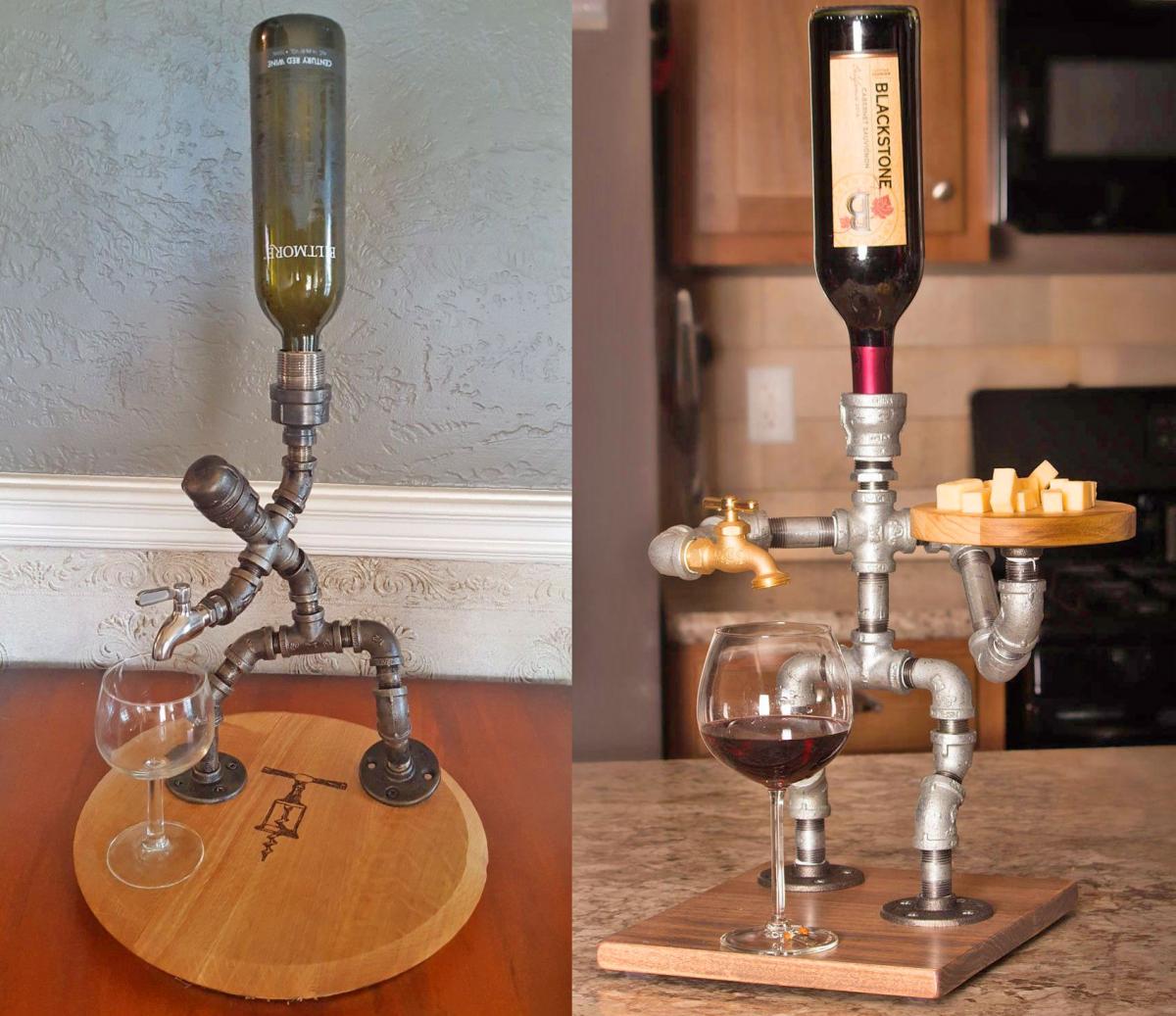 Check out one of the pipe man liquor dispenser in action via the video below.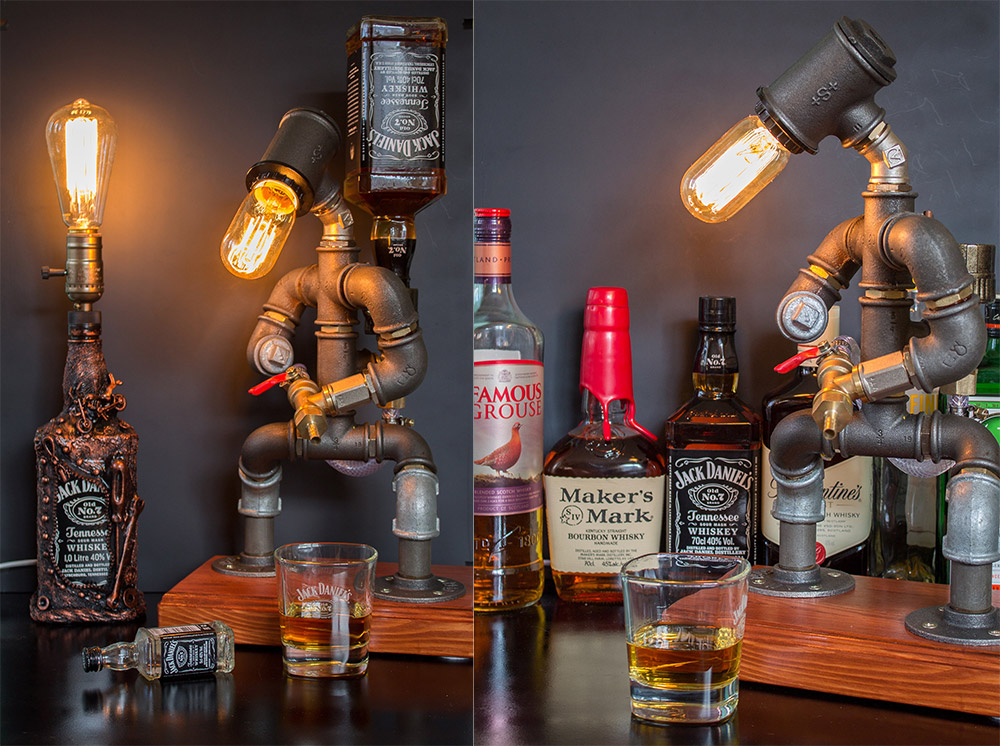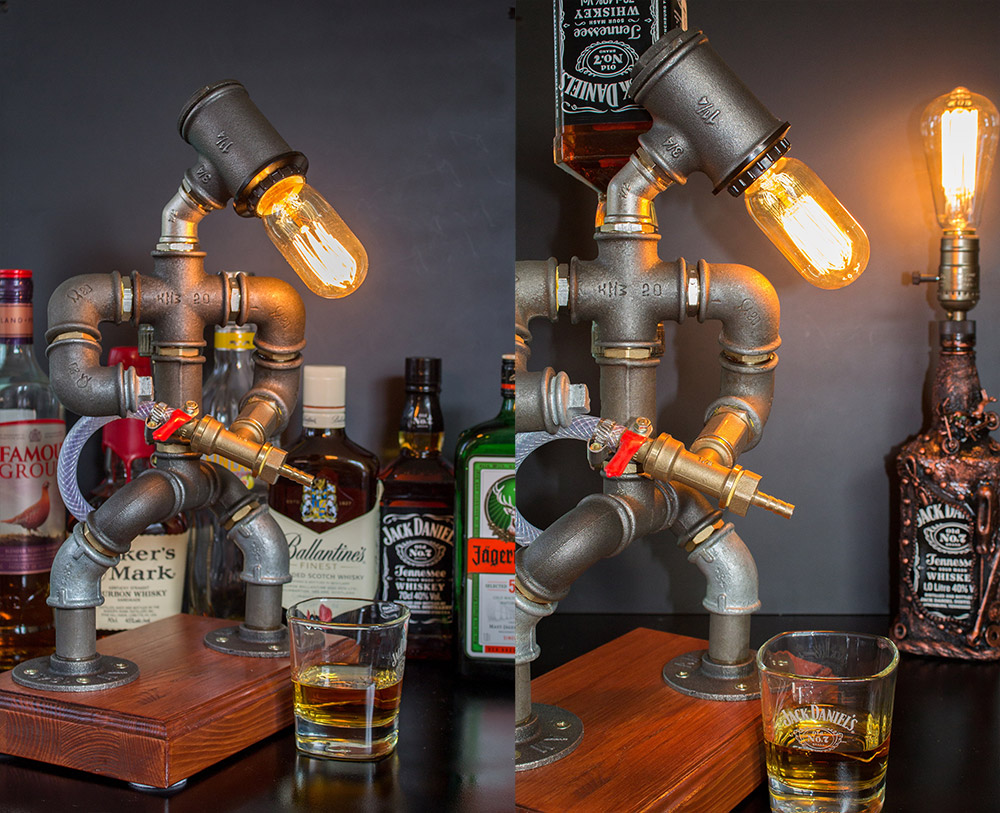 Subscribe To Our YouTube Channel