This Genius Automatic Fly Repelling Fan Keeps Bugs Out Of Your Food While Eating Outdoors
By Ryan on 01/24/2020 3:33 PM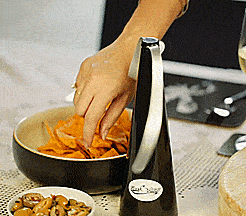 There are plenty of gadgets and gizmos we've featured in the past to help destroy the lives of all those pesky flies and bugs, such as the vortex mosquito trap light, and the revolving electronic fly trap, but none are meant to simply keep the flies off your food while you eat or prepare your food outdoors. This ingenious gadget automatic soft-bladed spinning fan will repel flies from getting around your food. What's the best part? It's soft enough that if you go in for food yourself it effortlessly stops spinning without you feeling a thing, and starts back up again once you remove your hand.
It's called the ShooAway, and it was invented by an Australian as a chemical-free, odor-free, and kid-safe way to keep pesky bugs from landing on your food while outdoors. The fly repellent fan is perfect for setting by your BBQ, on your table, for use in restaurants, and more. It's perfect for anywhere that flies are a real bother.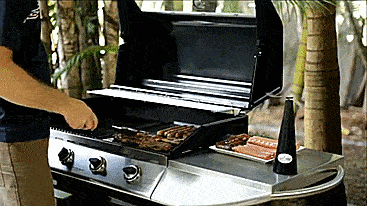 How the ShooAway fly repellent fan works is by automatically spinning soft and flexible blades around it's base, which safely stop spinning on contact. But each blade also features a series of dots that refract the light to further deter the flies from coming nearby. With the combined spinning blades and refracting dots it simulates a swiping hand which flies will of course fly-away from instantly.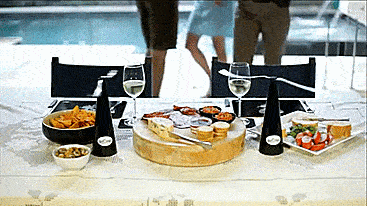 Depending on what your needs are, you may want to get a few of the fly repellent fans to set them up on your counters or longer tables to protect your food from being landed on by all the flies. Each fly repelling fan is powered by 2 AA batteries so it's completely cord-free, and will last for around 30 hours of use on the batteries. To save on battery power, make sure to turn the ShooAway off once the food on your table is gone.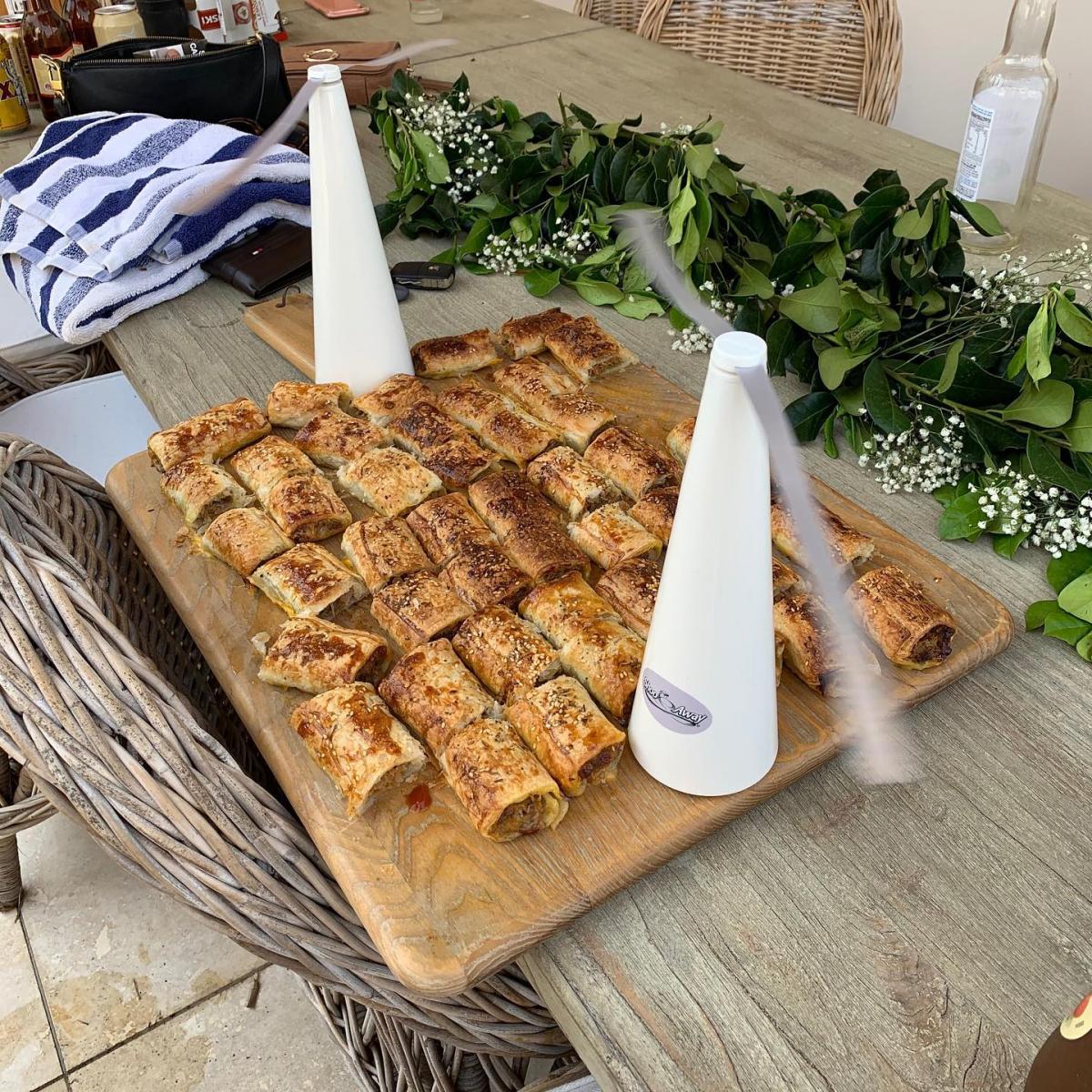 Not only great for keeping flies off your food, the ShooAway fly repelling fan also keeps flies away above the fan, so if you're sitting near the fan, you can enjoy the benefits of not having flies hovering around you or landing on you while trying to eat, drink, or have a conversation.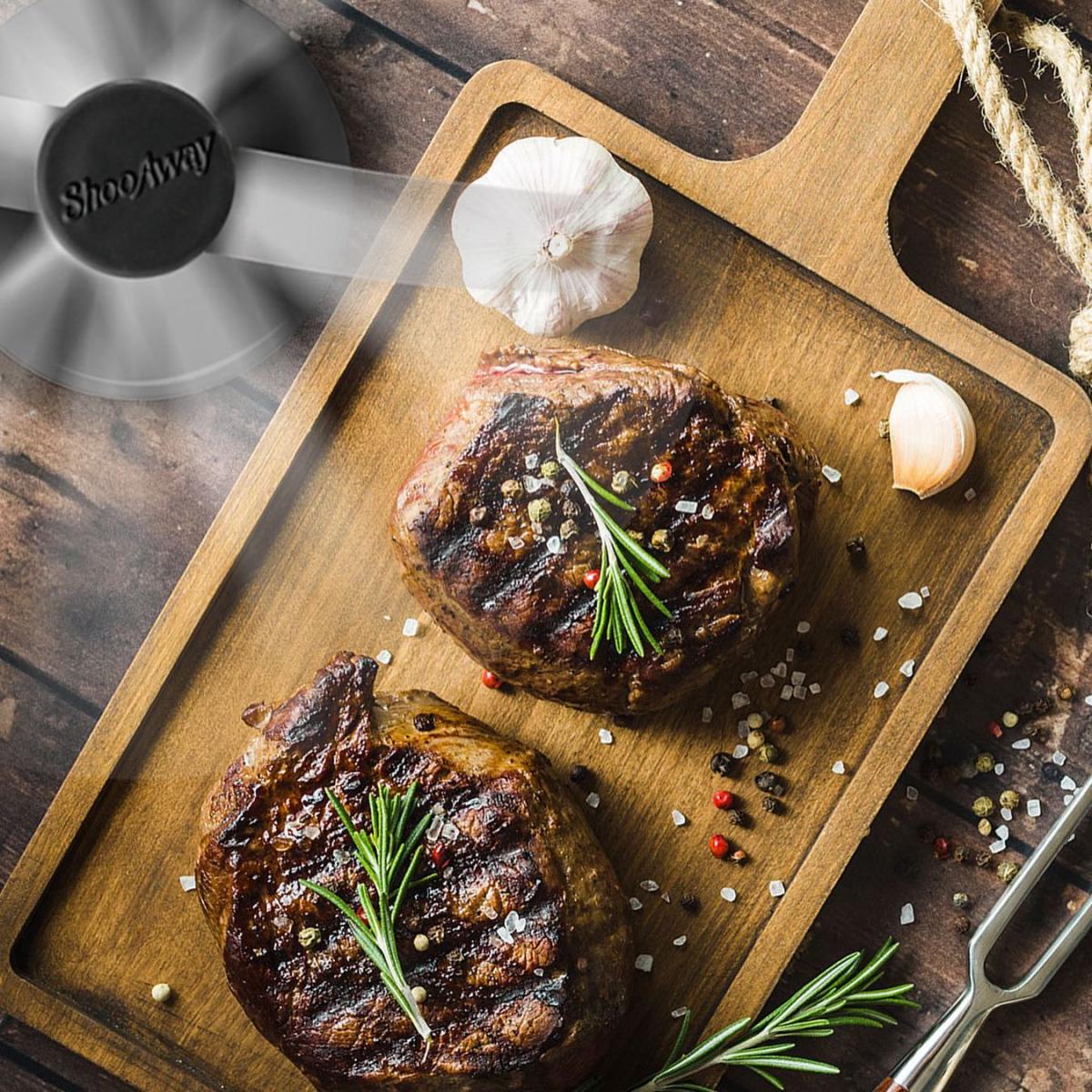 The motor on the ShooAway is rated to last for more than 1000 hours of usage, it works great for repelling bees, wasps, or flies, will automatically stop spinning when something touches the blades and then start back up again once the blockage has been removed, and makes the perfect gift idea for anyone who hates pesky flies in the summer (which should be practically everyone).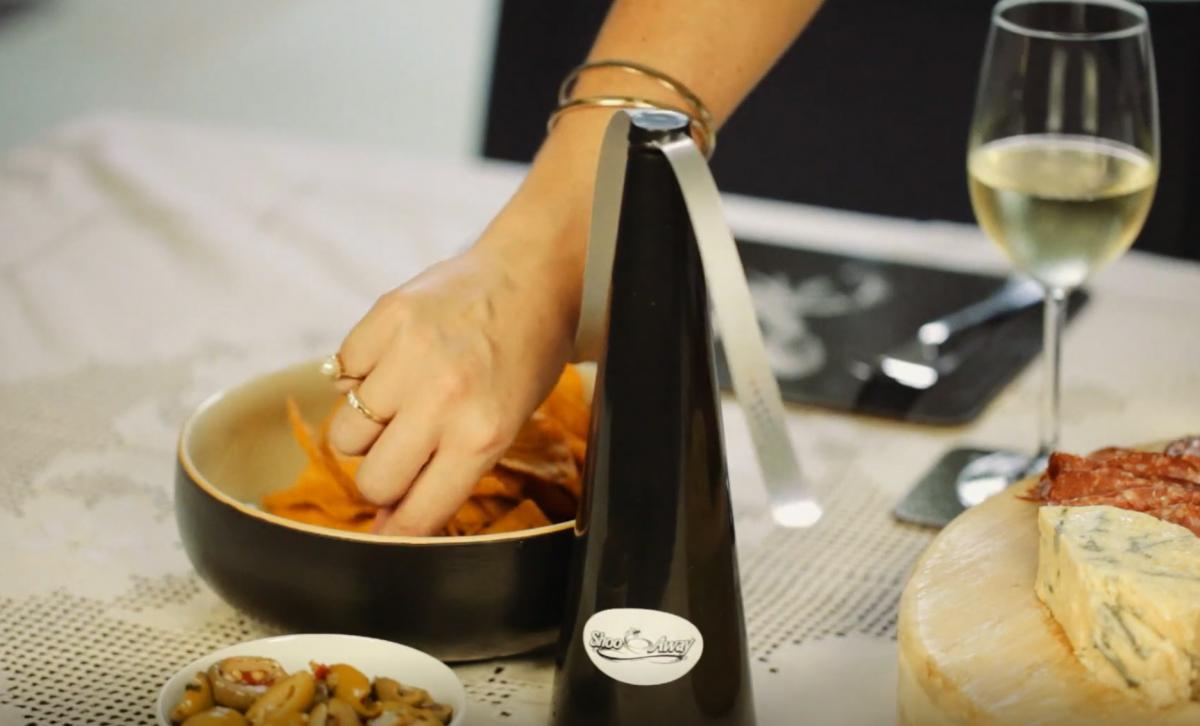 Check out the ShooAway automatic fly repelling fan fly trap in action via the video below.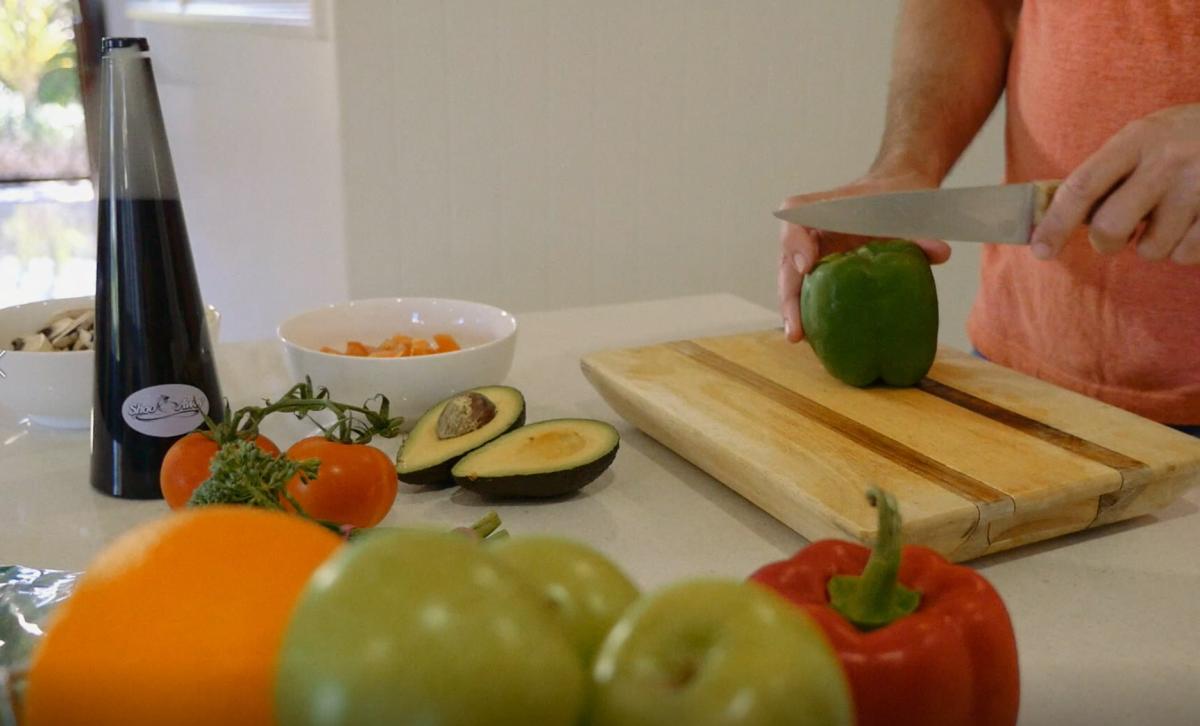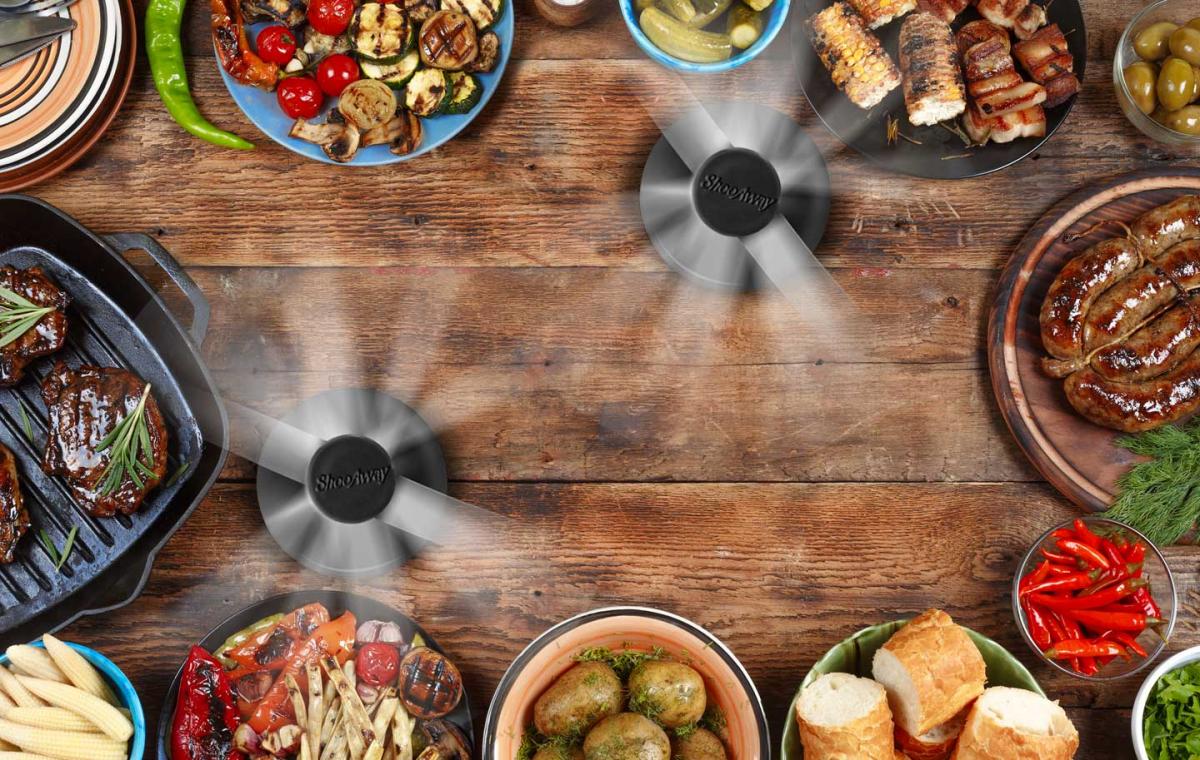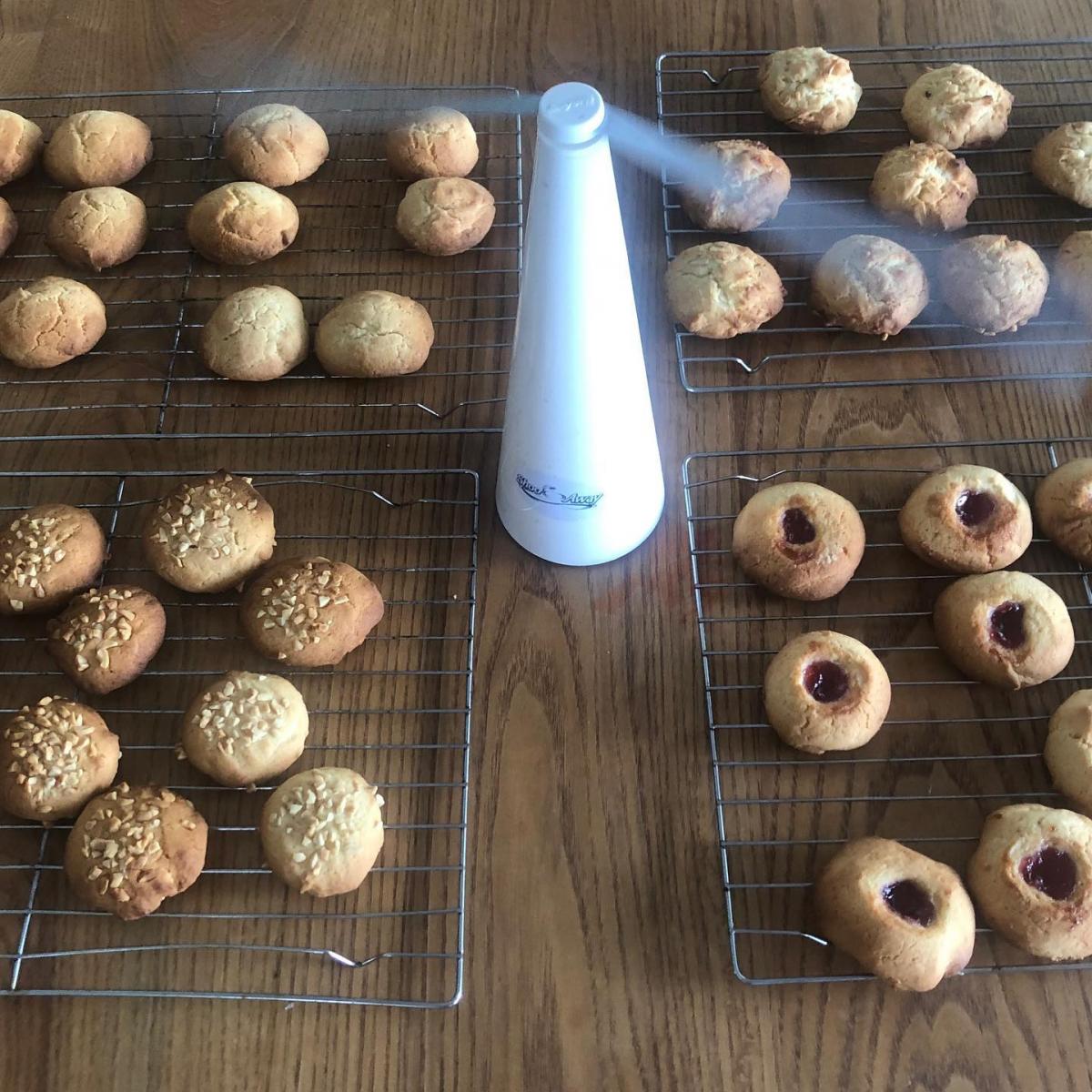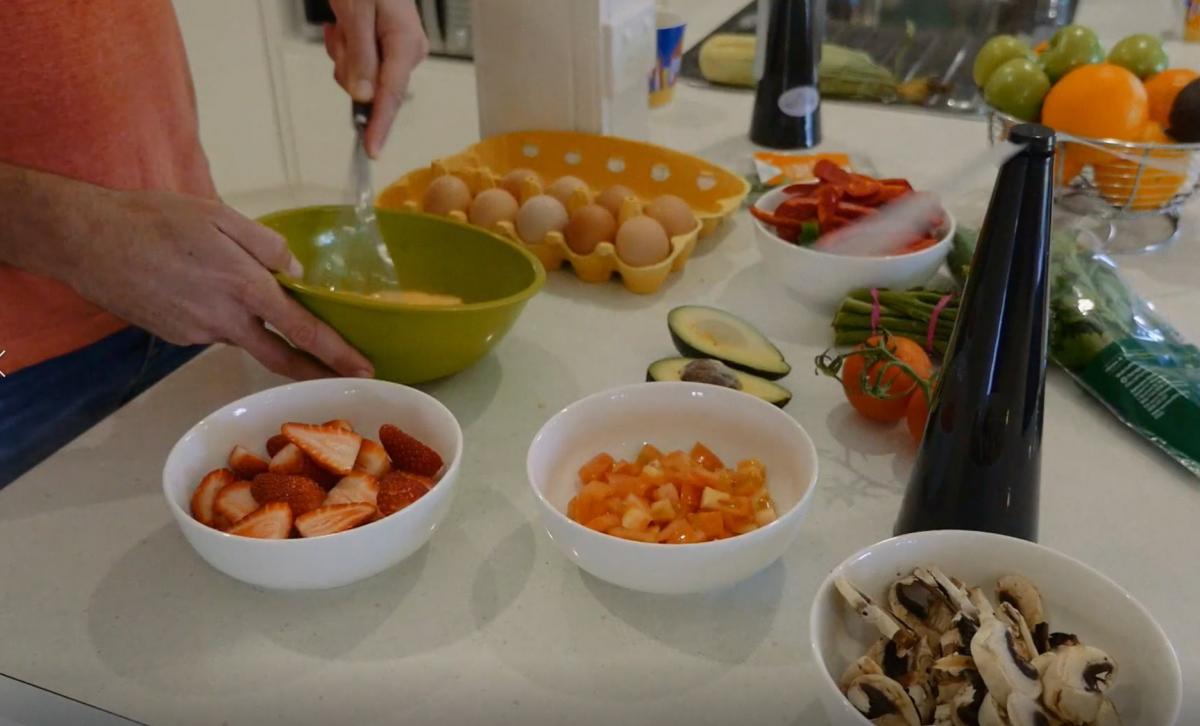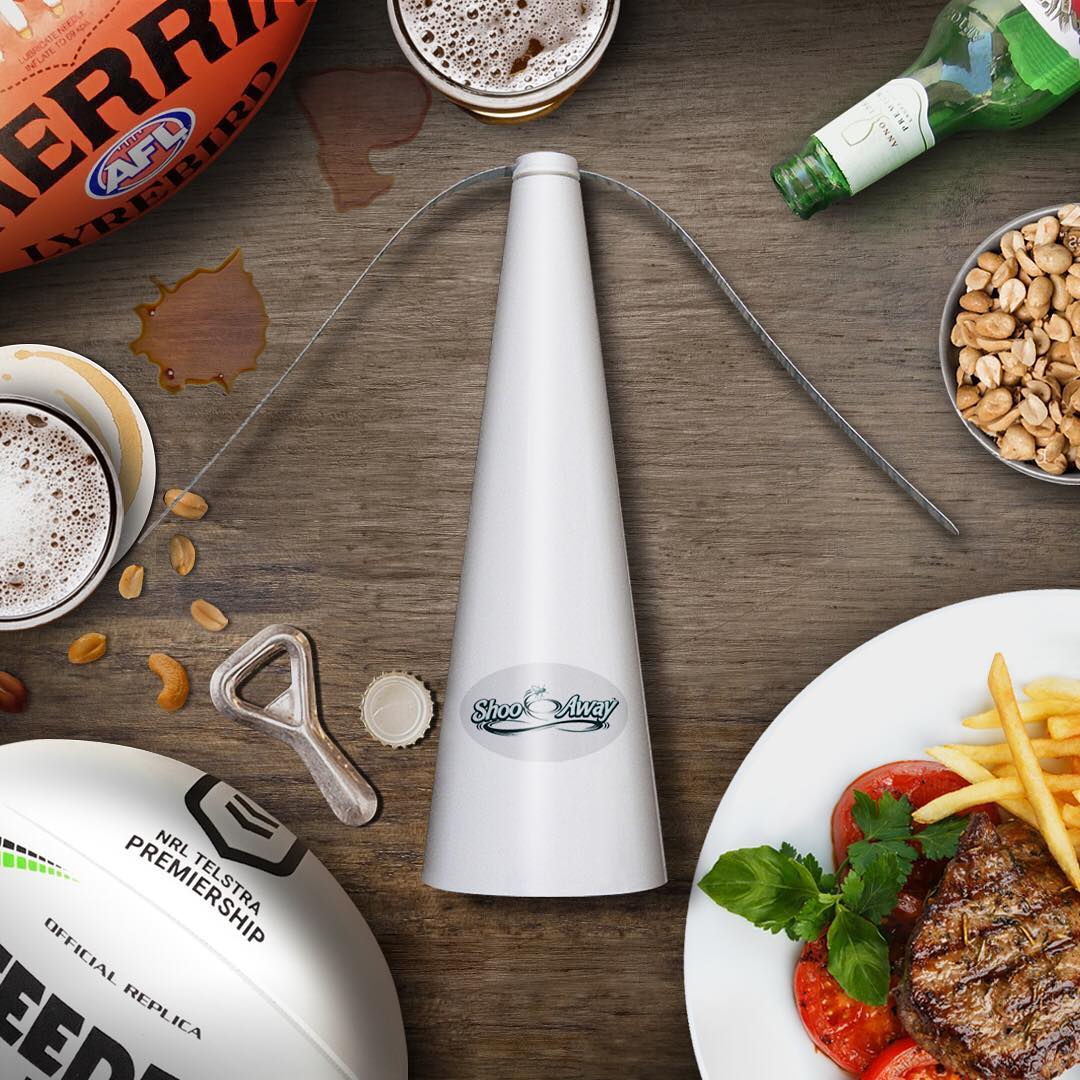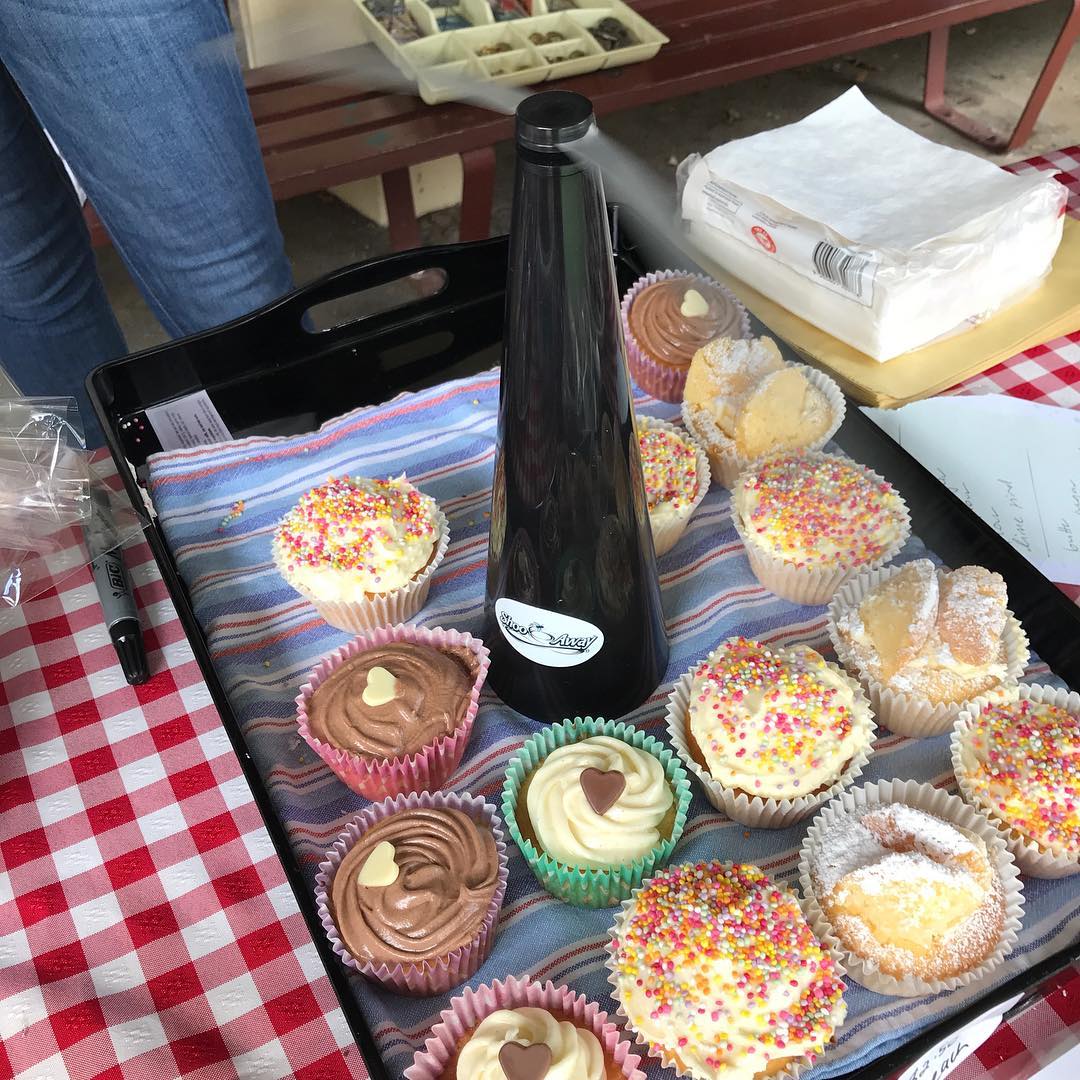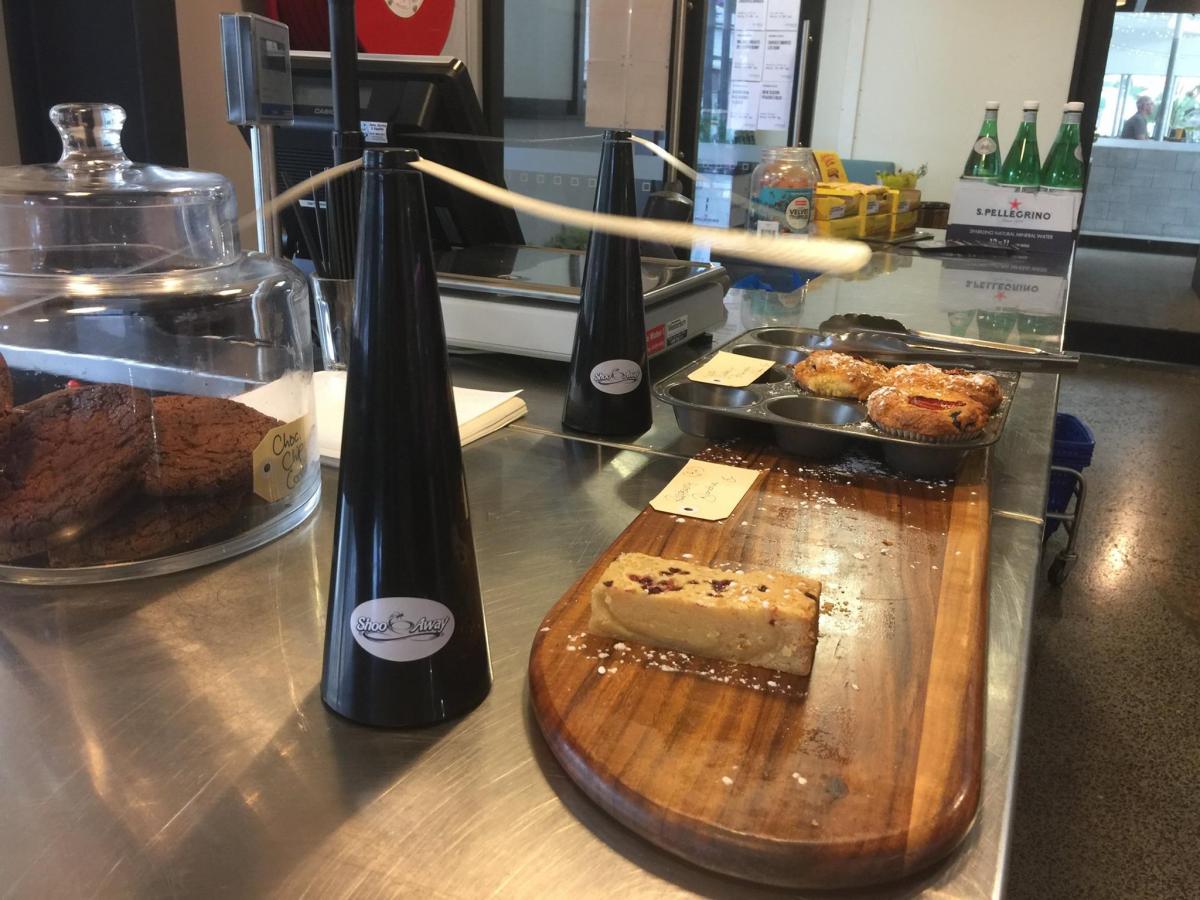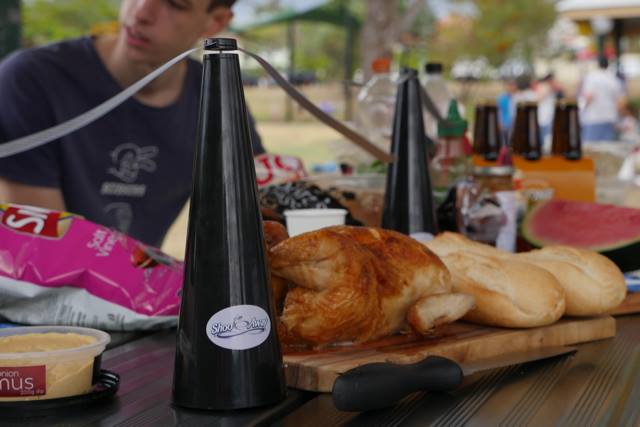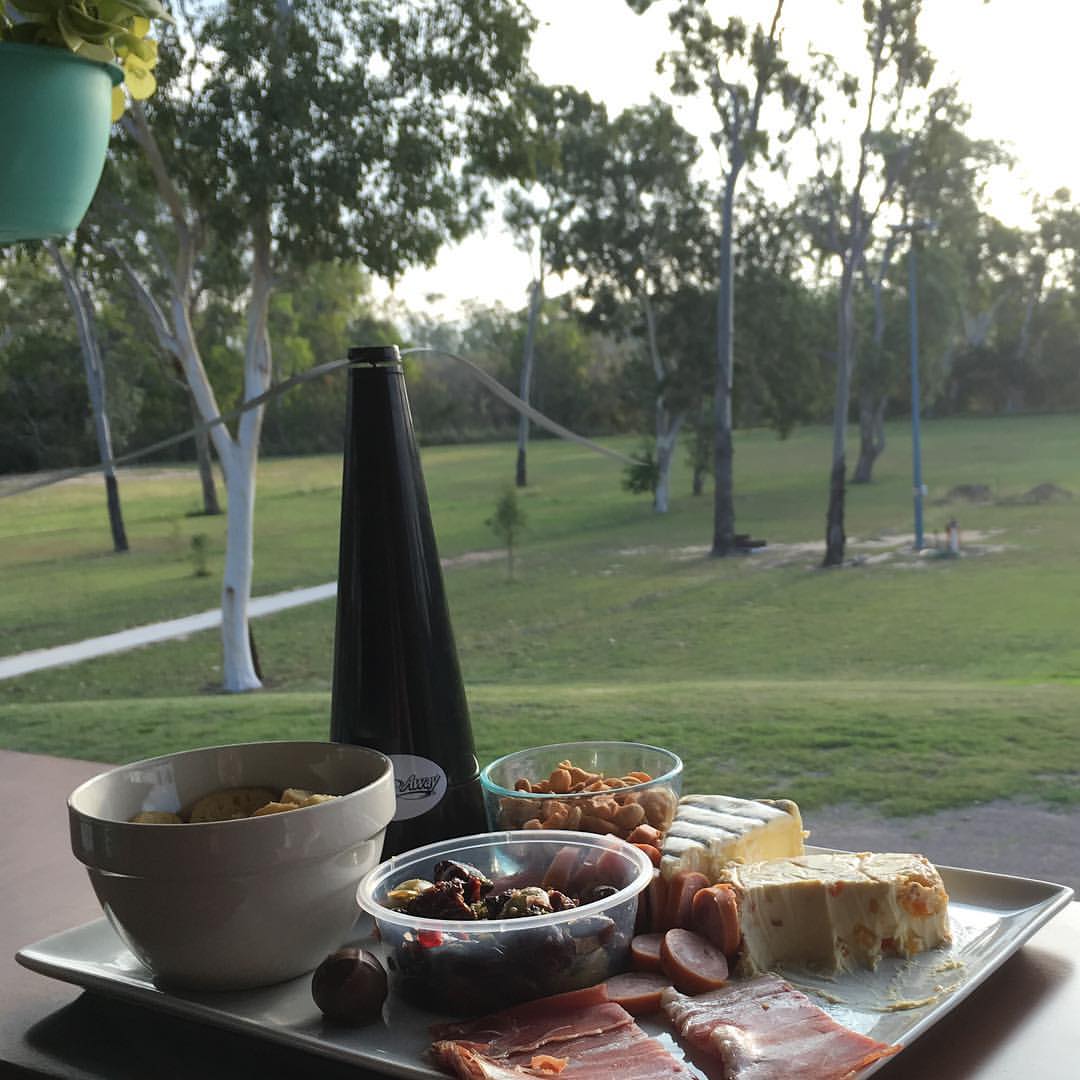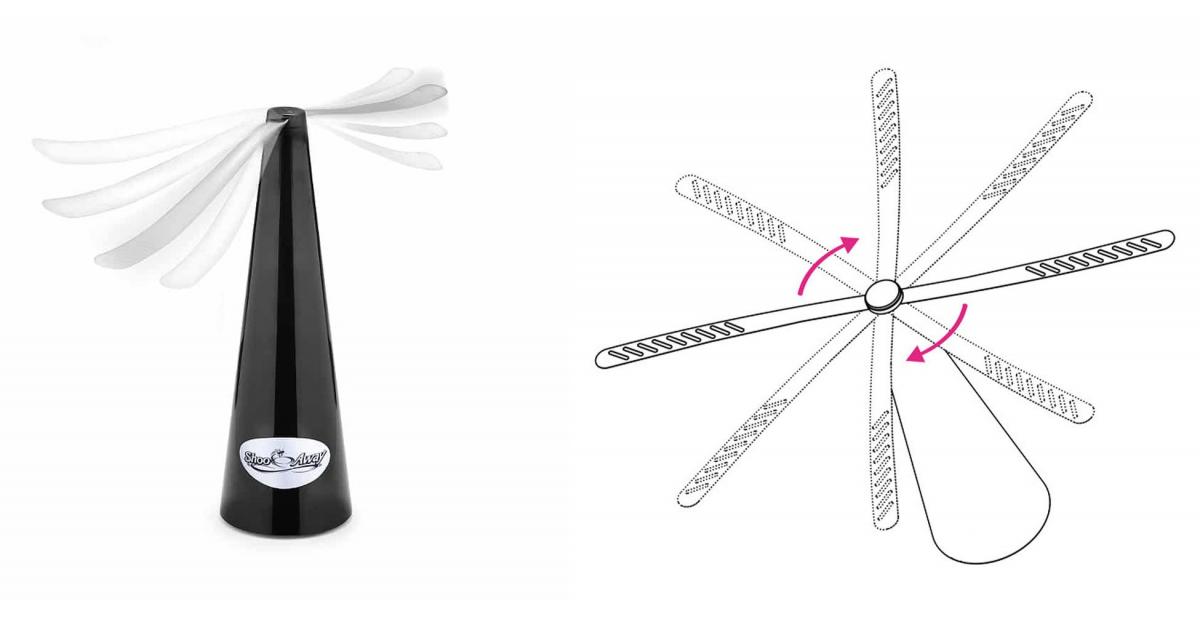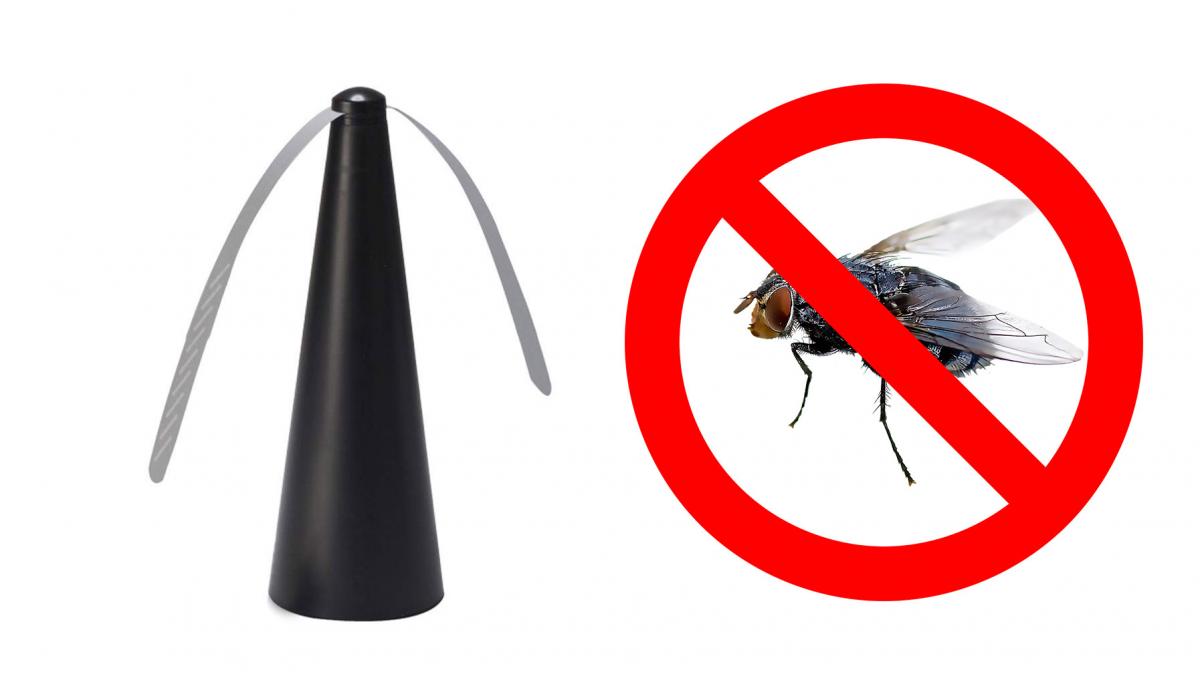 Subscribe To Our YouTube Channel