Merry Christmas, Shitters Full - Funny Baby Holiday Outfit
By Ryan on 10/04/2017 1:28 PM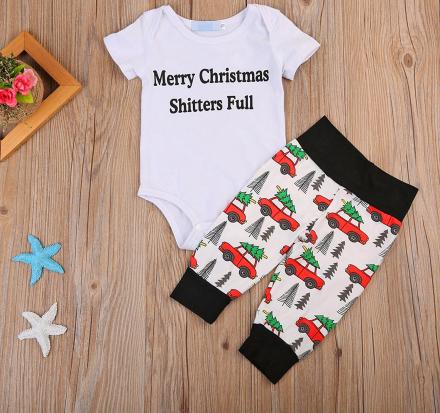 The Christmas Vacation movies are all classics. Clark Griswold and family sure know how to do vacations. That is to say they don't do very well at all. Their holidays aren't much better. One of our all time favorite characters is Cousin Eddie. He's all class. Like that Christmas when he was emptying his septic tank into the street proclaiming, "Merry Christmas, Shitters Full!" Everyone has a cousin Eddie and none of us talk about them. Well, this baby outfit celebrates both Christmas and cousin Eddie, giving your baby a great outfit based on Christmas Vacation.

Check out other designs!
This hilarious baby Christmas outfit has the words Merry Christmas Shitters Full on the top, while the pants have a pattern that depicts the Griswolds bringing their Christmas tree home on top of the car.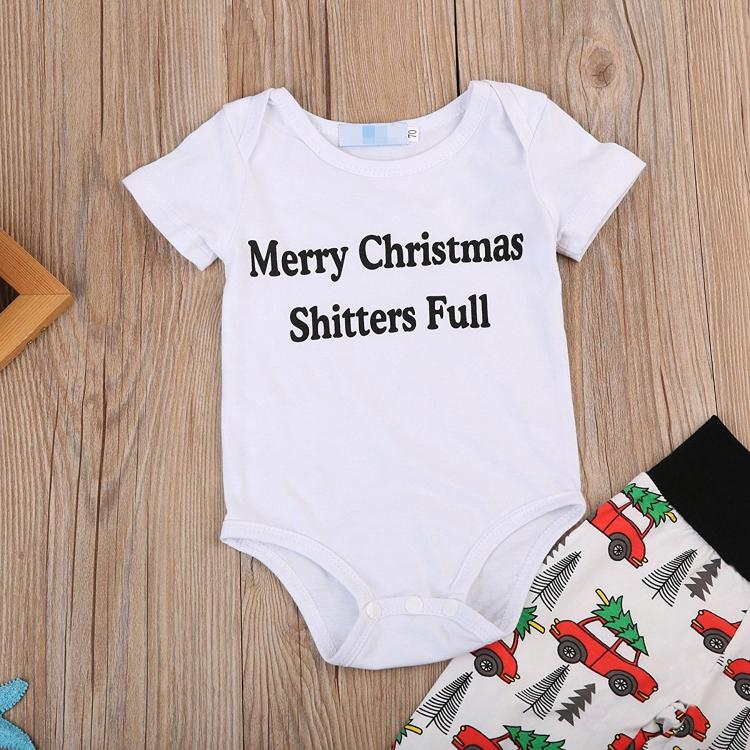 This Shitters Full baby outfit is sure to be a conversation starter this Christmas, and may just get some relatives to help in emptying your baby's septic tank. You may even want to watch the movie and have a few laughs.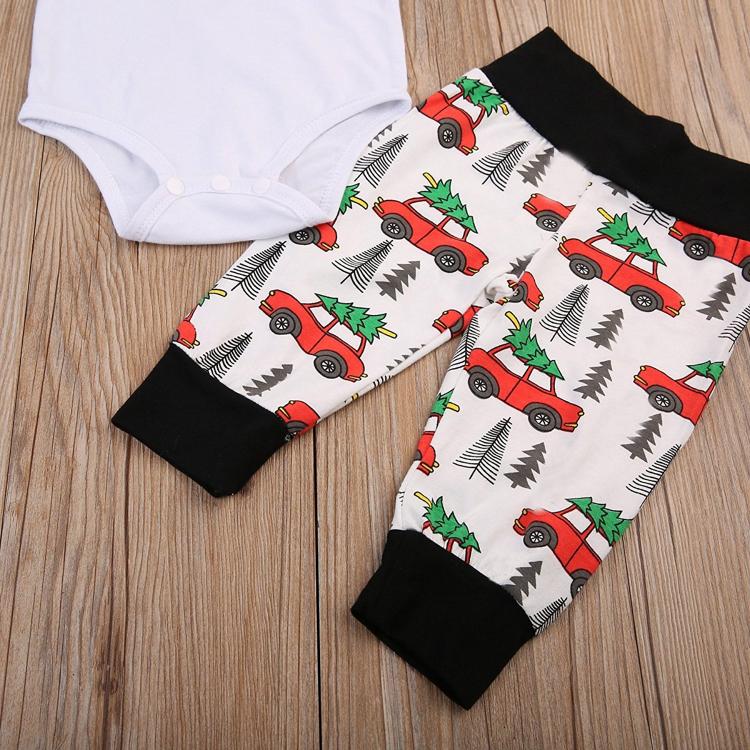 The Merry Christmas Shitters Full baby outfit fits newborn baby boys and girls up to 36 months old, and is made from a cotton blend material that's both soft and breathable.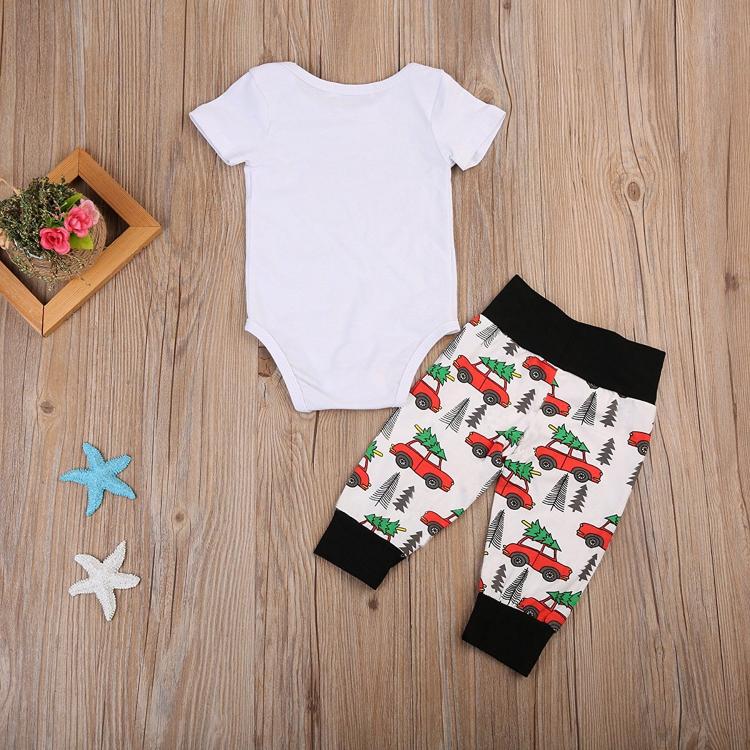 Have your child wear the funny outfit at Christmas or it's also great for everyday use. It's pretty darn cute and references one of the funniest scenes from a Christmas movie ever. Take some pictures of your child so he/she will get the joke years from now.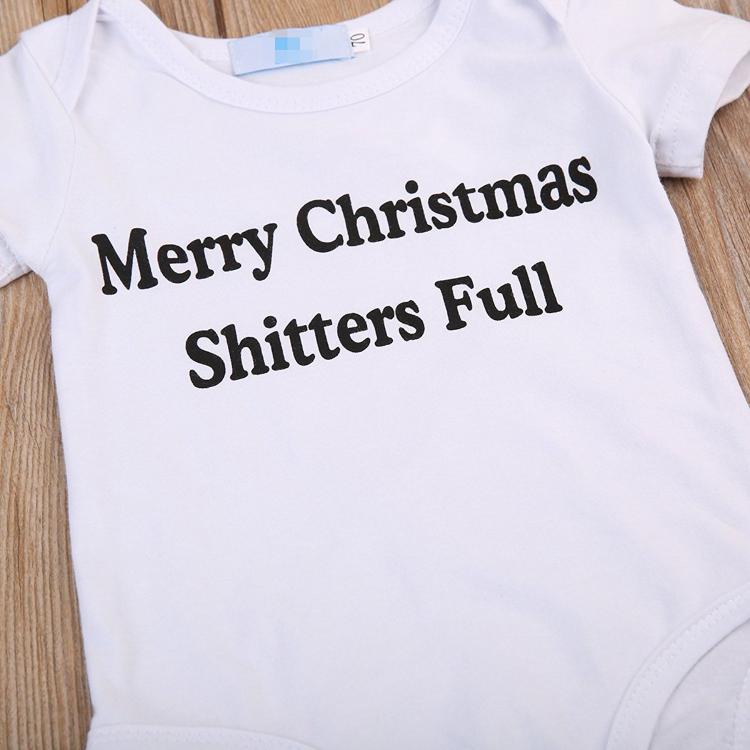 The funny baby Christmas outfit comes in four different sizes ranging from 6 months old to 36 months old.