Your Dog Will Surely Look Viscous While Wearing a Shark Fin Dog Life Jacket This Summer
By Ryan on 02/27/2020 12:33 PM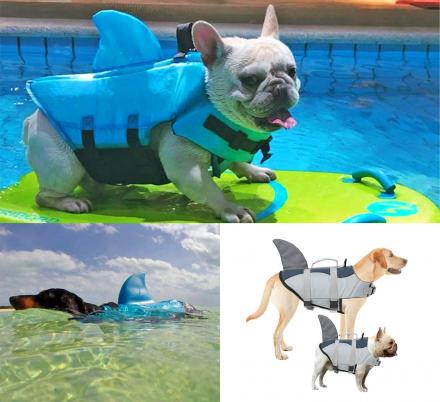 What's cuter than a real shark with his viscous teeth dripping with fresh blood from a seal carcass? Obviously, it's a dog made to look like a shark while wearing one of these adorable shark fin dog life jackets! The shark fin dog life jacket is a flotation vest for your dog which makes him look like a little shark while swimming in a lake, pool, ocean, river, stream, etc... Dog can't swim? No need to keep afloat via doggy paddle, the shark fin life jacket will keep your dog's head above the water without moving a muscle.
While swimming around with the shark life jacket, your dog will have a dorsal fin sticking out of their back and will surely scrap the apple juice right out of all the other kids in pool, or nearby in a lake or river. It's made by SwimWays, and it wraps around your dogs body using a buckle under their head along with another one under their chest. There's even a handle on the back for attaching a leash or just to grab them out of the water.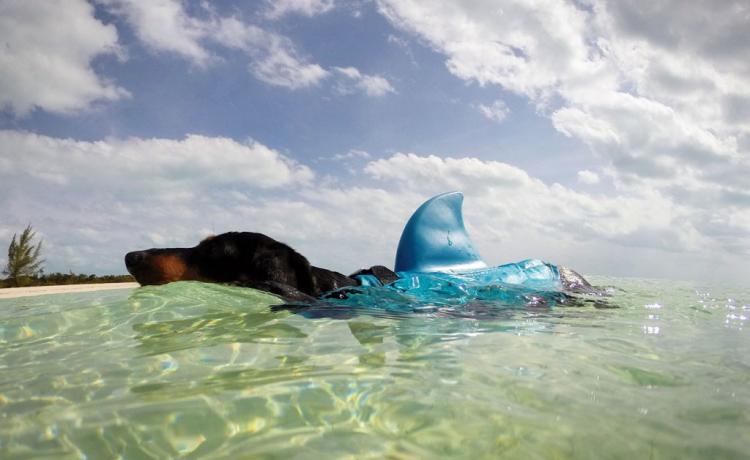 There's actually a bunch of different versions of the shark fin dog life jacket available on Amazon, including some that are blue, some that are pink, and some that are a more realistic grey shark color. You'll have to click through and check out each versions different sizes to see which one will fit your exact dogs size.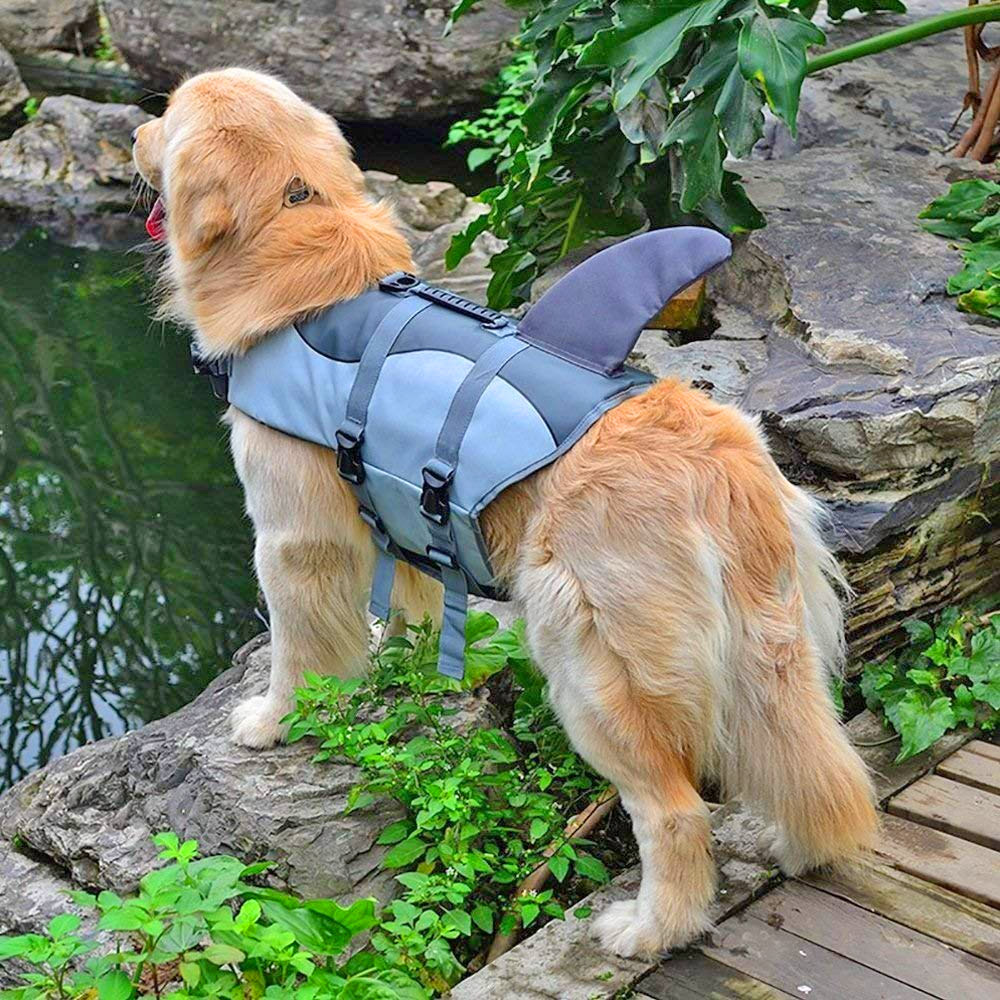 While your dog is wearing the shark life jacket, you can don the sharkini shark bite swim suit and be one big happy shark loving family.