This Camera Lens Coffee Mug Stirs Itself
By Ryan on 07/11/2016 7:02 AM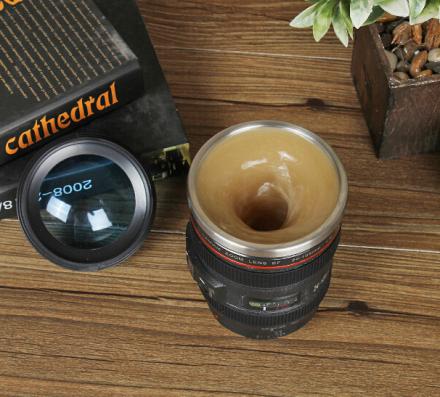 You've seen the regular camera lens coffee mug, and you've seen the camera lens koozie. There's one thing these camera lens drink holders do not do, and that is stir your drink for you. Known as one of the most cumbersome and back-breaking tasks known to man, stirring your drink takes an equivalent toll on your body to running 5 marathons in a row. If there were some sort of invention or product that could do this dreadful task for you, you'd probably end up living a much longer life.
Not only is this coffee mug shaped like a camera lens, but it also has a switch on the side of it that lets you turn on a motor that stirs your drink for you. Me personally, I'd pay hundreds of more dollars for a battery operated stirrer, then have to actually pick up a straw and make 3 rotating circles in my drink with my wrist.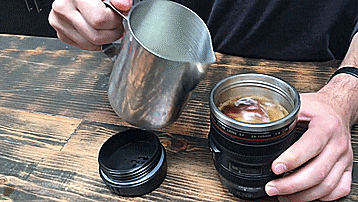 The self-stirring camera lens mug is not just a coffee mug, as it can also be used as a thermos since it has a cap that you can screw onto the top to carry it with you to work or while traveling. Made from custom insulated stainless steel and made to be a model replica of a Canon EF 24-105mm Camera Lens, the self-stirring camera lens mug is able to hold 11 oz of liquid, is powered by 2 AAA batteries which are included, and should be hand-washed only.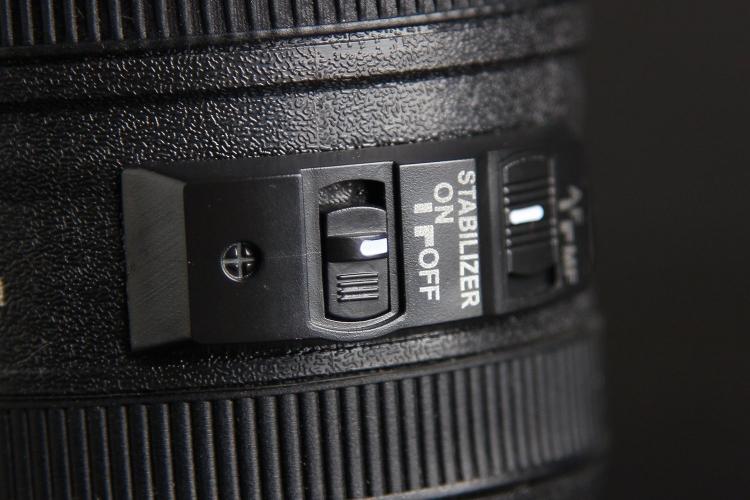 A perfect gift idea for photographers or photography lovers, the self-stirring camera lens mug weighs 9.6 ounces, and measures 6 inches tall x 3.5 inches in diameter.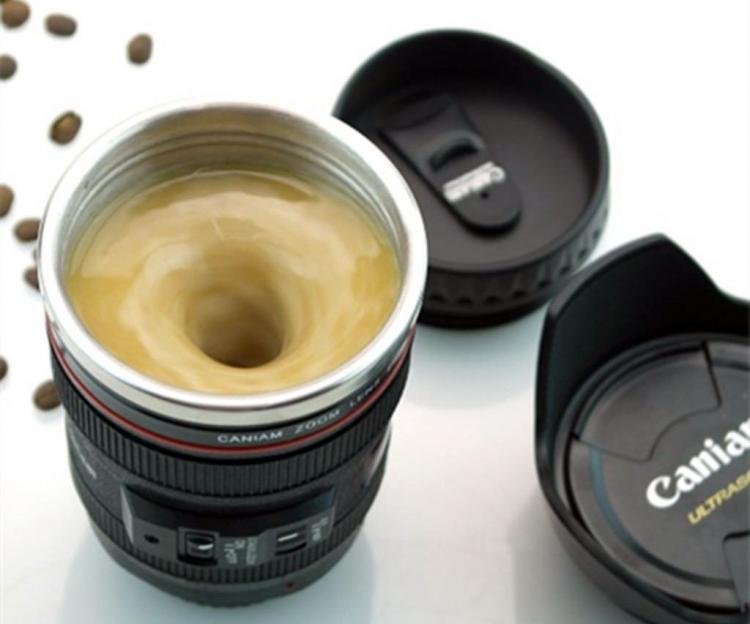 Check out the electronic self-stirring camera lens coffee mug in action via the video below.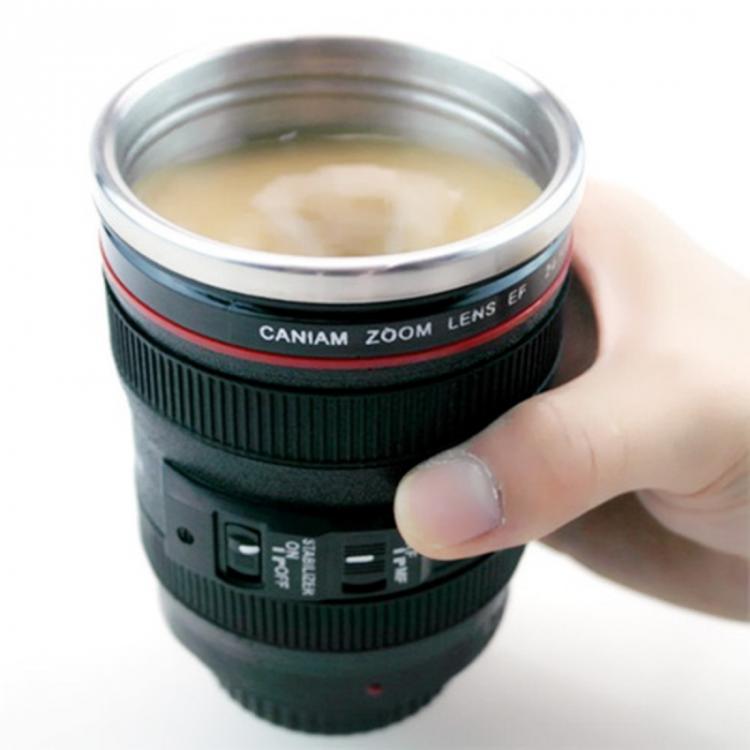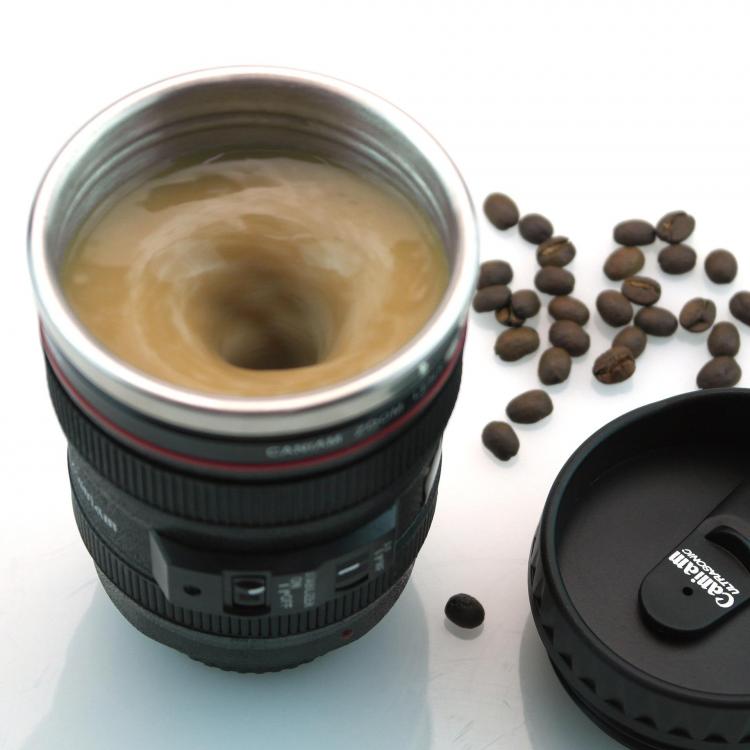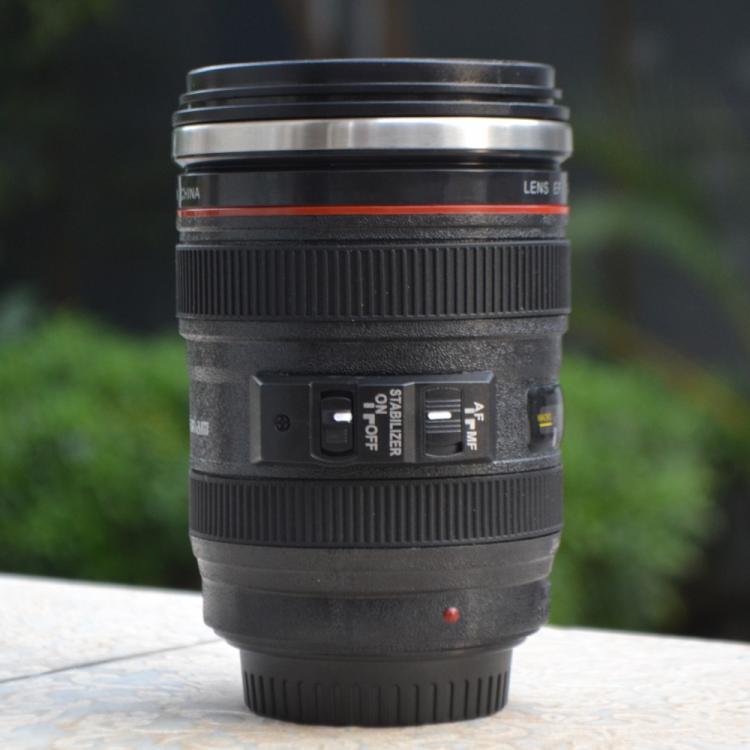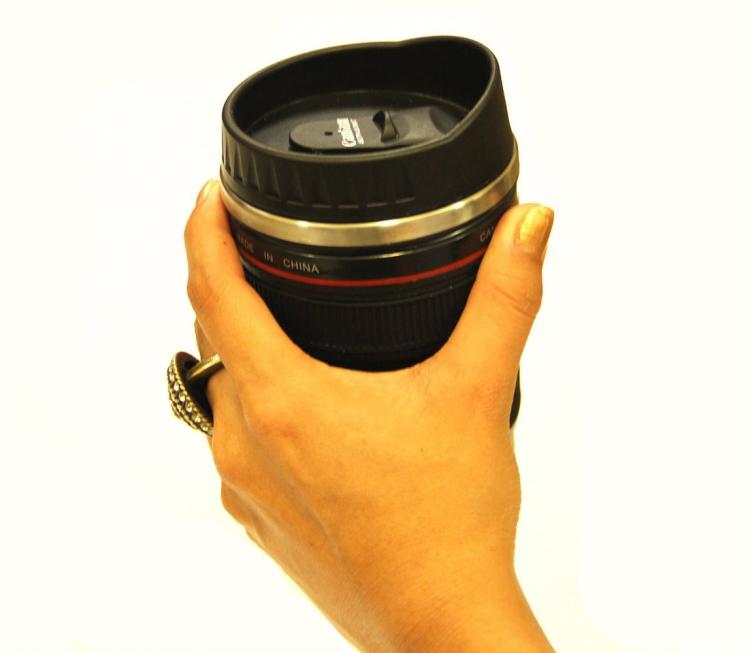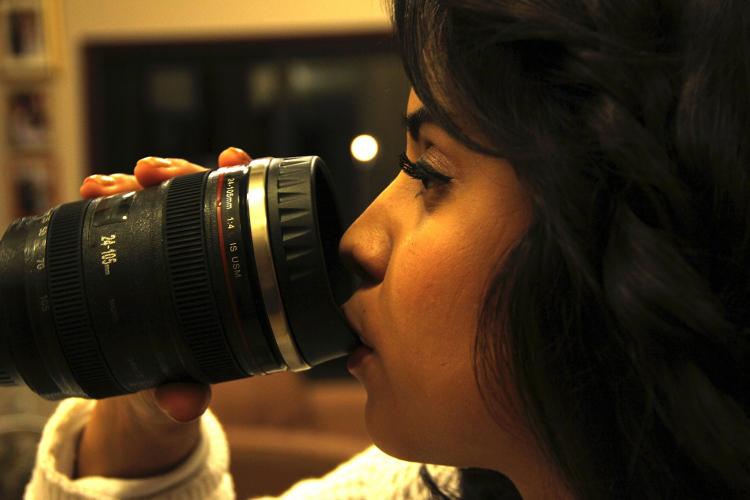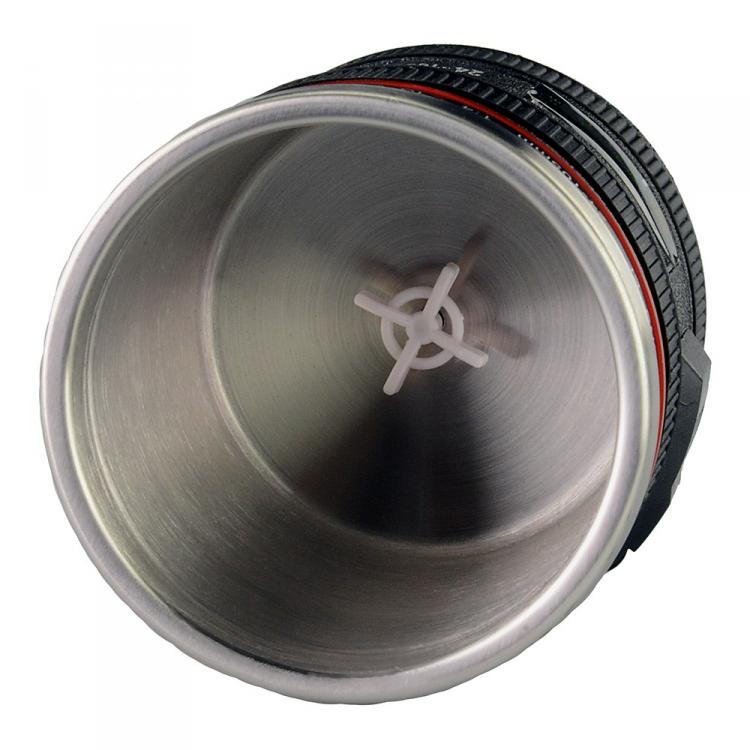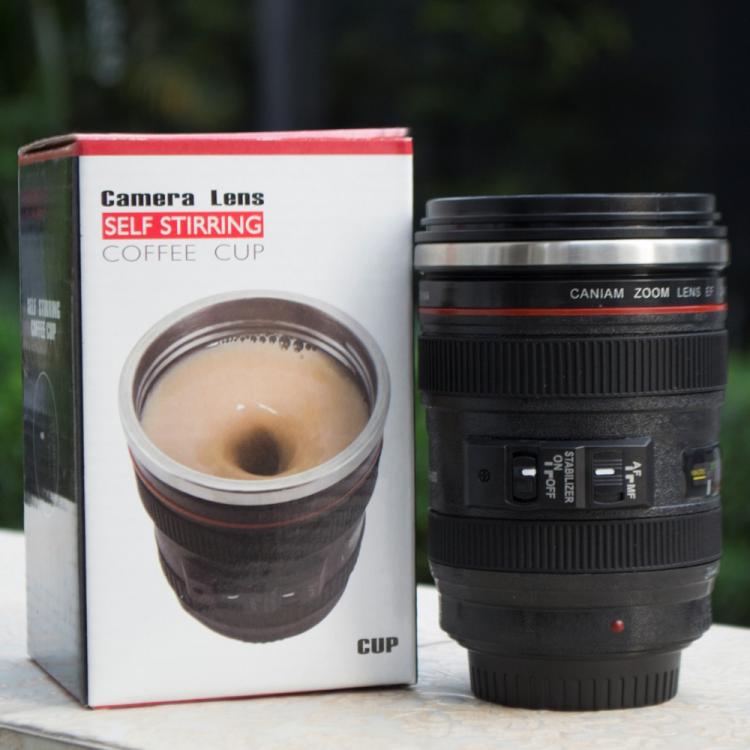 Subscribe To Our YouTube Channel