This Self-Adhesive Beach Floor Mural Turns Your Bathroom Into a Sandy Beach
By Ryan on 06/30/2022 10:02 AM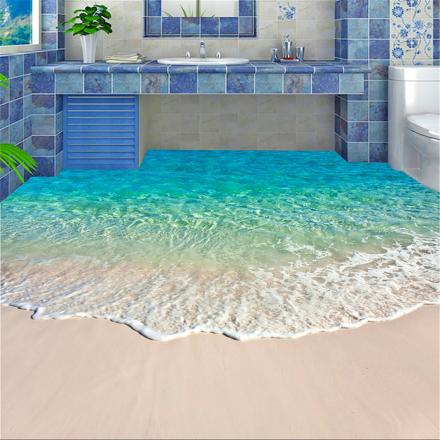 The bathroom is usually one of the smallest and least glamorous spaces in your home. As a result, it's not uncommon to find this room neglected; people are generally more enthusiastic about updating their kitchen or adding an extra bedroom instead of a new shower curtain and some fresh paint in their bathroom.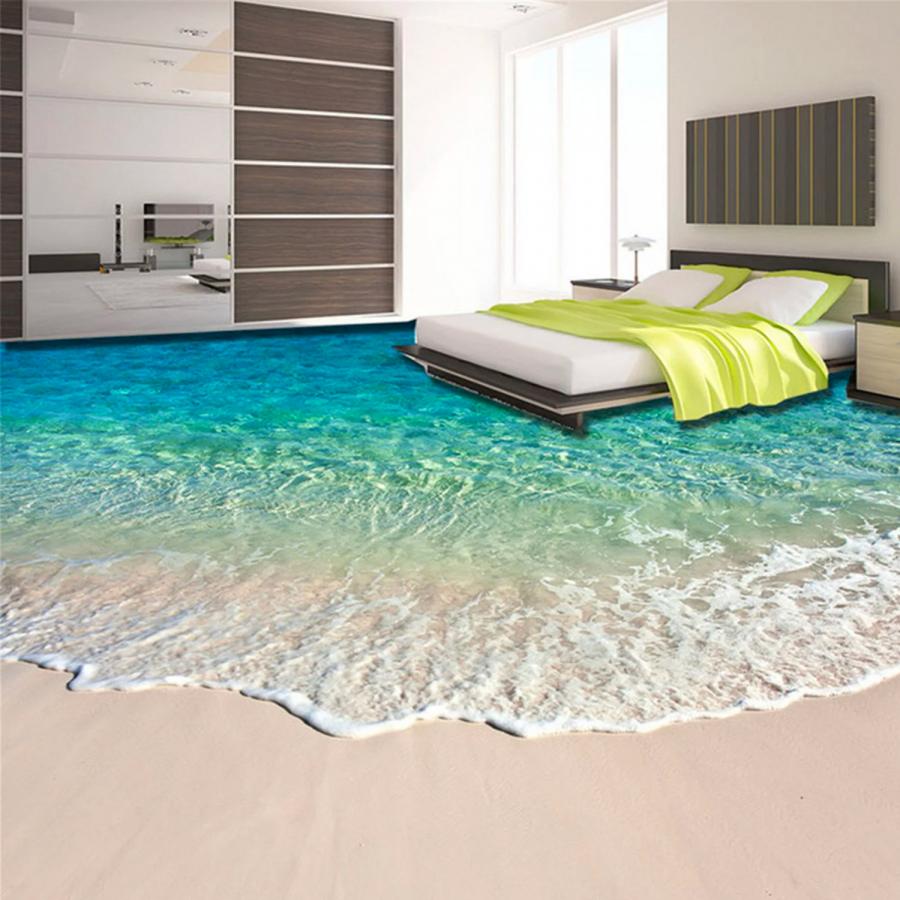 We understand that homeowners often overlook bathrooms because they are small spaces with little surface area for decoration. They can also be tricky to decorate—you don't want anything coming into contact with moisture frequently.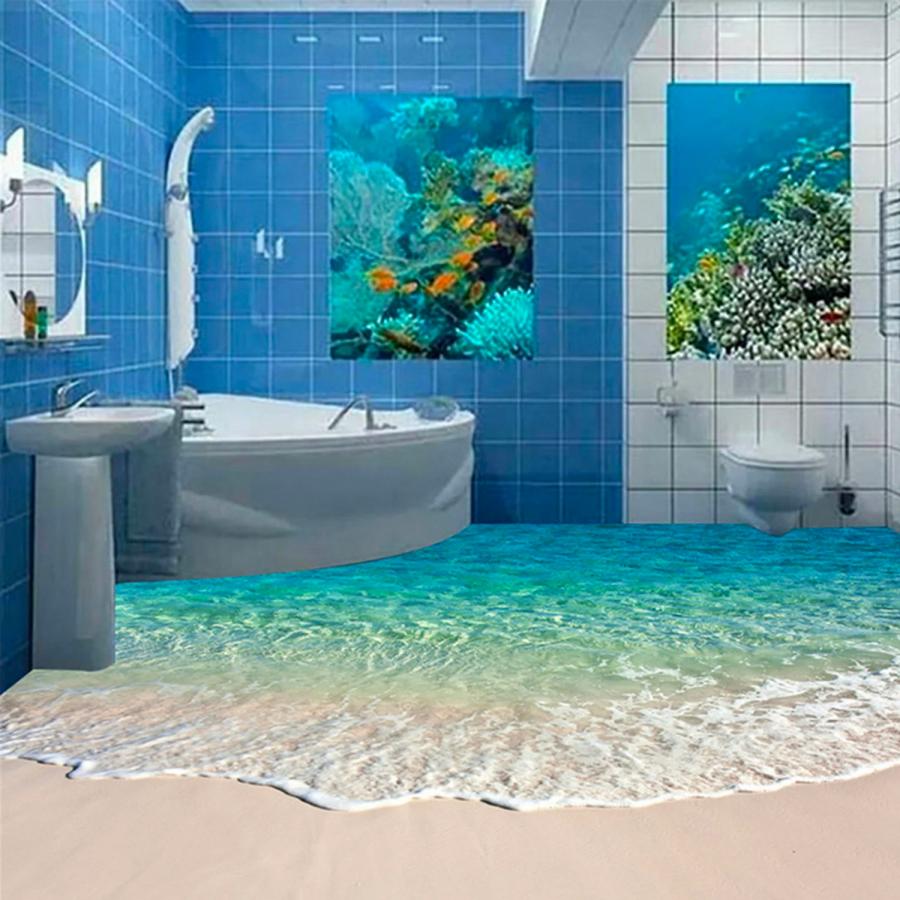 However, that doesn't mean you should completely ignore this part of your house! You can make a much more exciting and uninteresting bathroom with simple updates like installing a new vanity cabinet or adding a tile backsplash.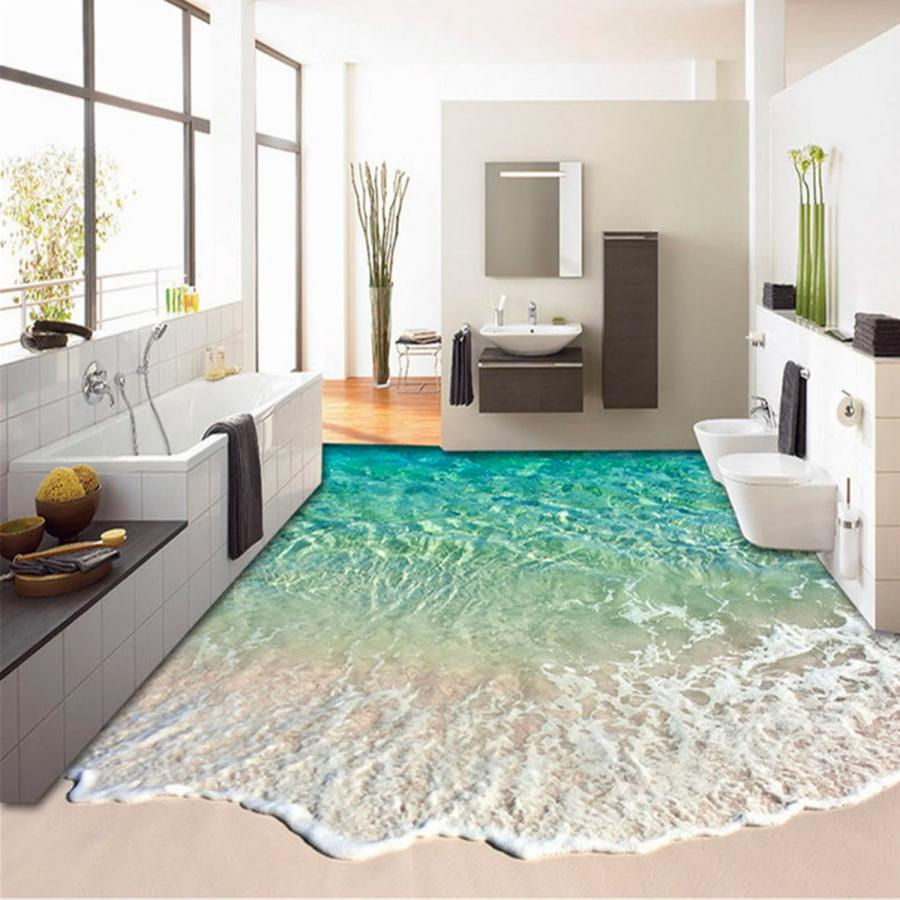 However, if you're looking for something even more eye-catching than just another upgrade, why not give your bathroom an upgrade with a self-adhesive floor mural wallpaper as the ultimate interior design hack?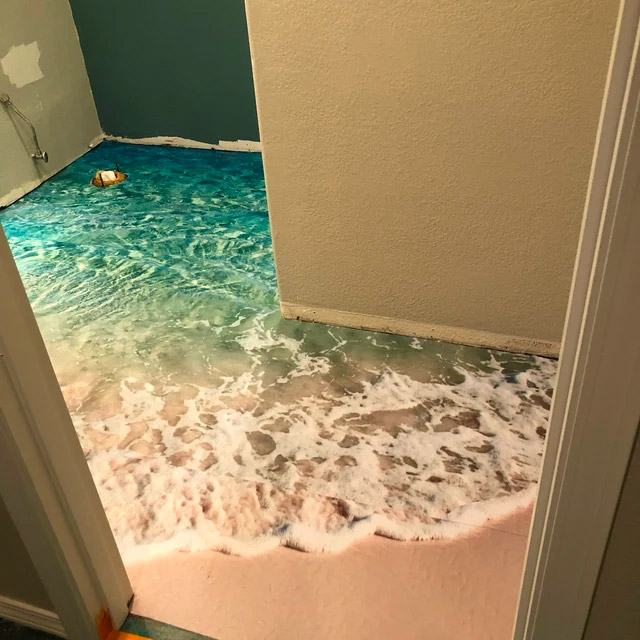 This custom self-adhesive floor mural is an excellent option if you want to upgrade your bathroom without spending a fortune.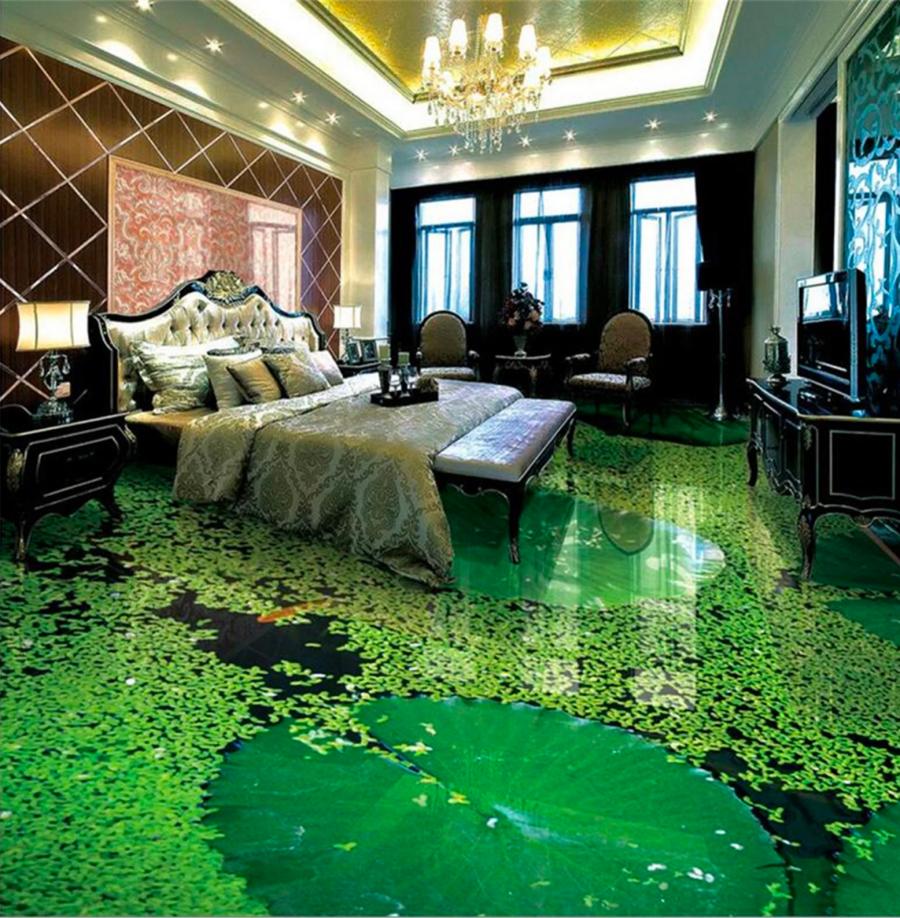 Source
There's actually ton of different decal designs to choose from besides turning your room into a beach!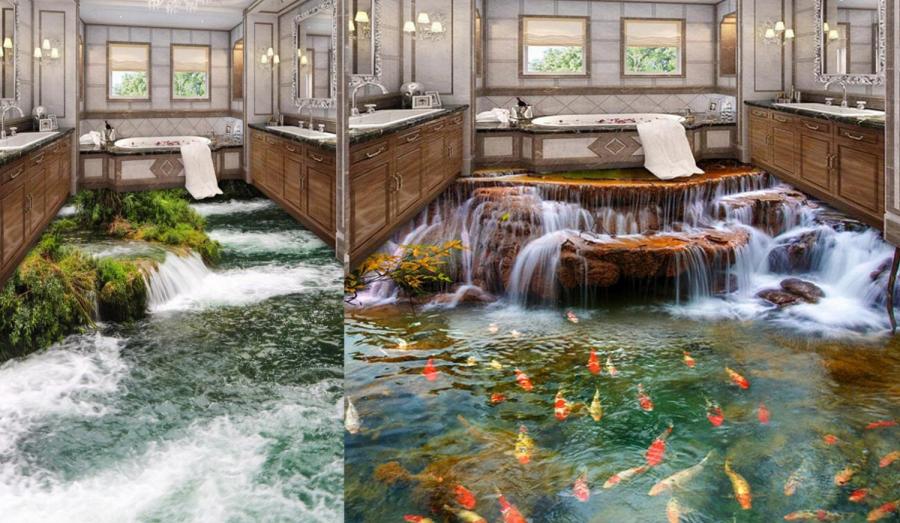 It is a type of wallpaper that is easy to install, and the design will suit any taste. So, if you're looking for a quick and easy way to upgrade your bathroom, look no further than this 3D Seawater Wave Bathroom Self-adhesive Floor Mural.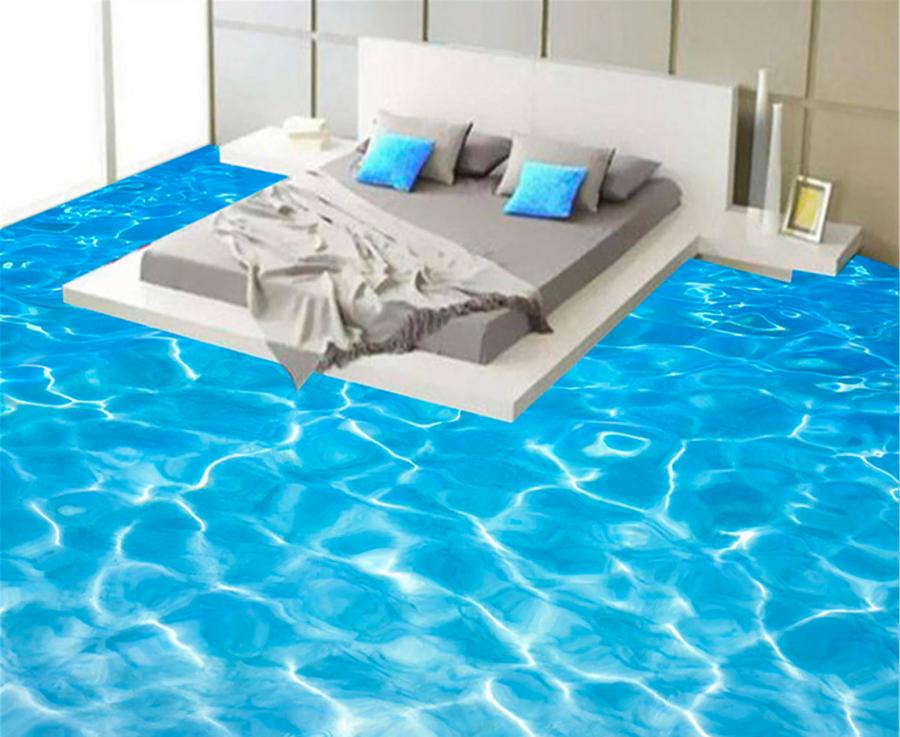 Source
This self-adhesive floor mural is made from durable plastic and is easy to apply. And don't even worry about the installation process – it's quick and simple!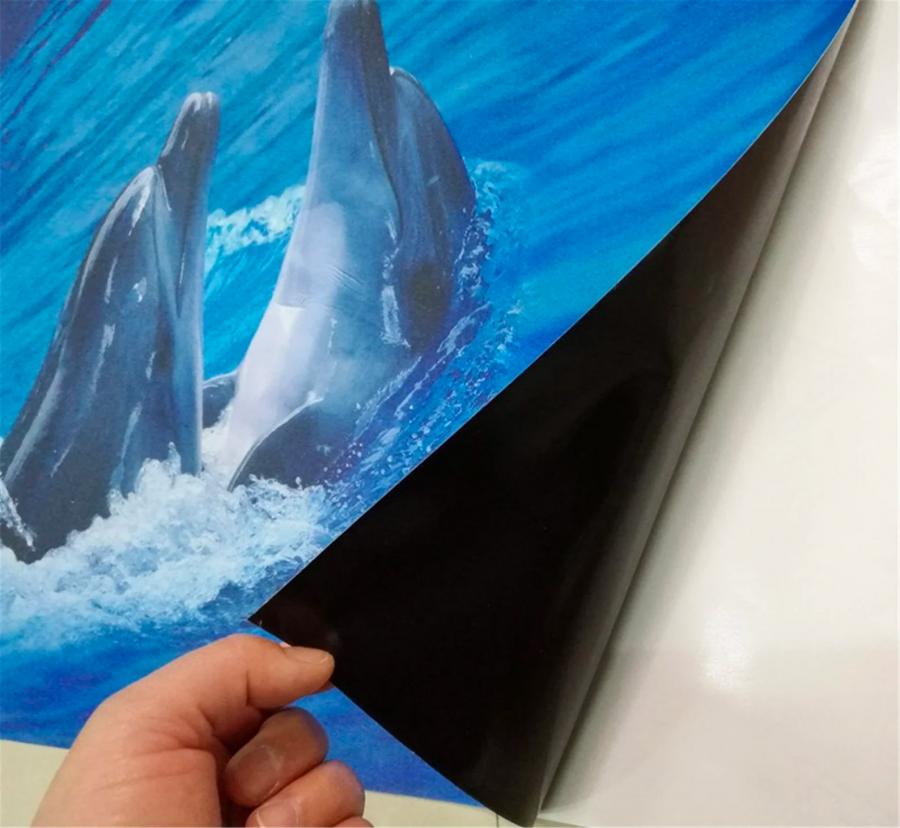 A self-adhesive floor mural is very easy to install. All you need to do is to peel off the backing and stick the mural to the floor, and that's it! You don't need any tools or special skills to install this type of wallpaper. Once it's up, you can enjoy your new bathroom design!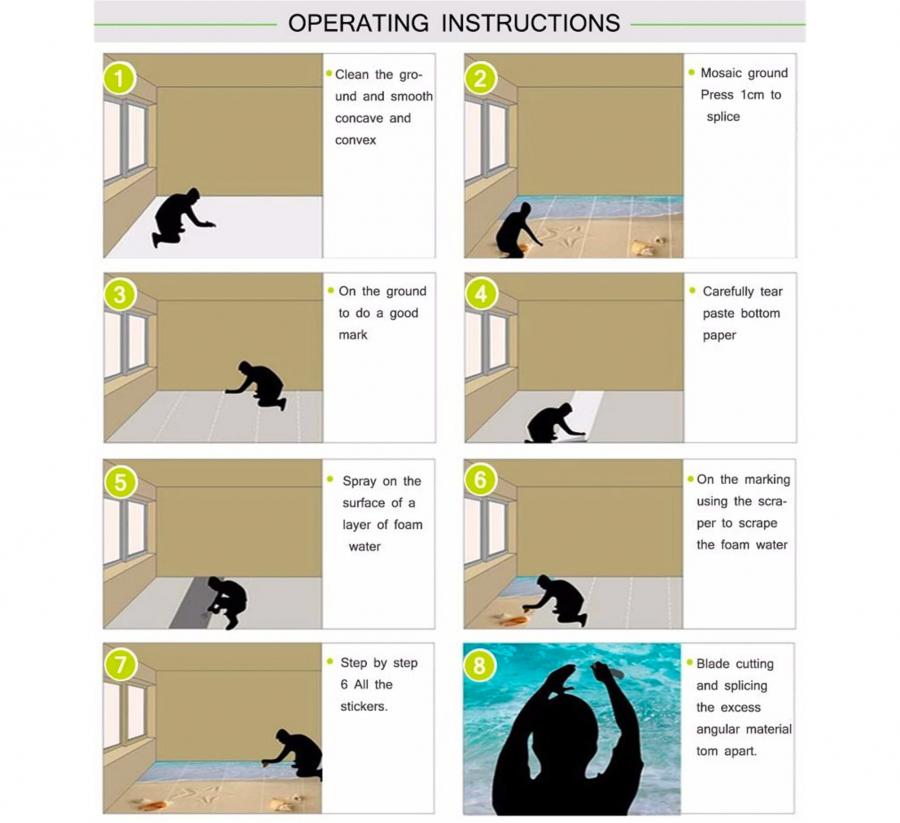 It's also waterproof, moist-proof, and smoke resistant, making it perfect for use in the bathroom. The best part about this product is its anti-slip which makes you secure when taking a bath.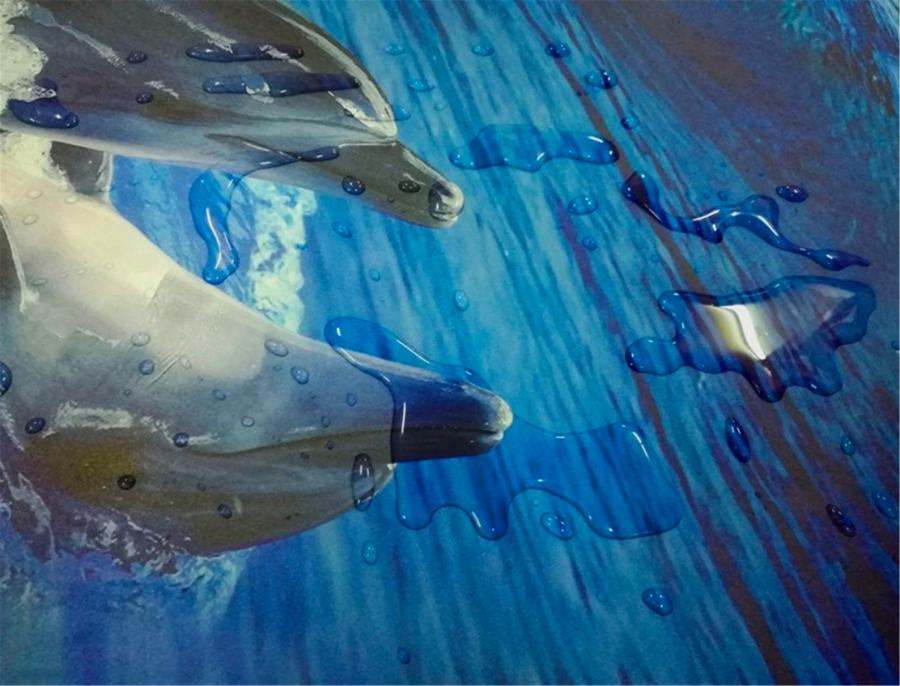 Be sure to also check out the incredible 3D epoxy floor murals that we posted about in the past!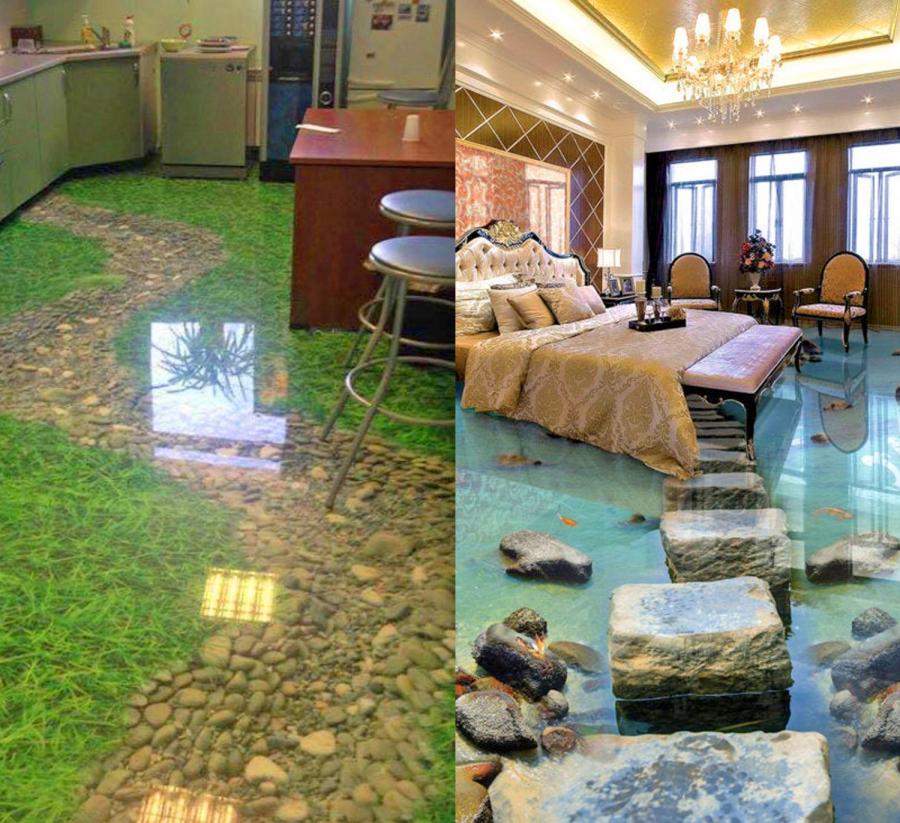 Source
The mural features a realistic 3D design of a seawater wave, complete with realistic bubbles and foaming water. Whatever size bathroom you have, there's a size that's perfect for you. Choose what you think is best.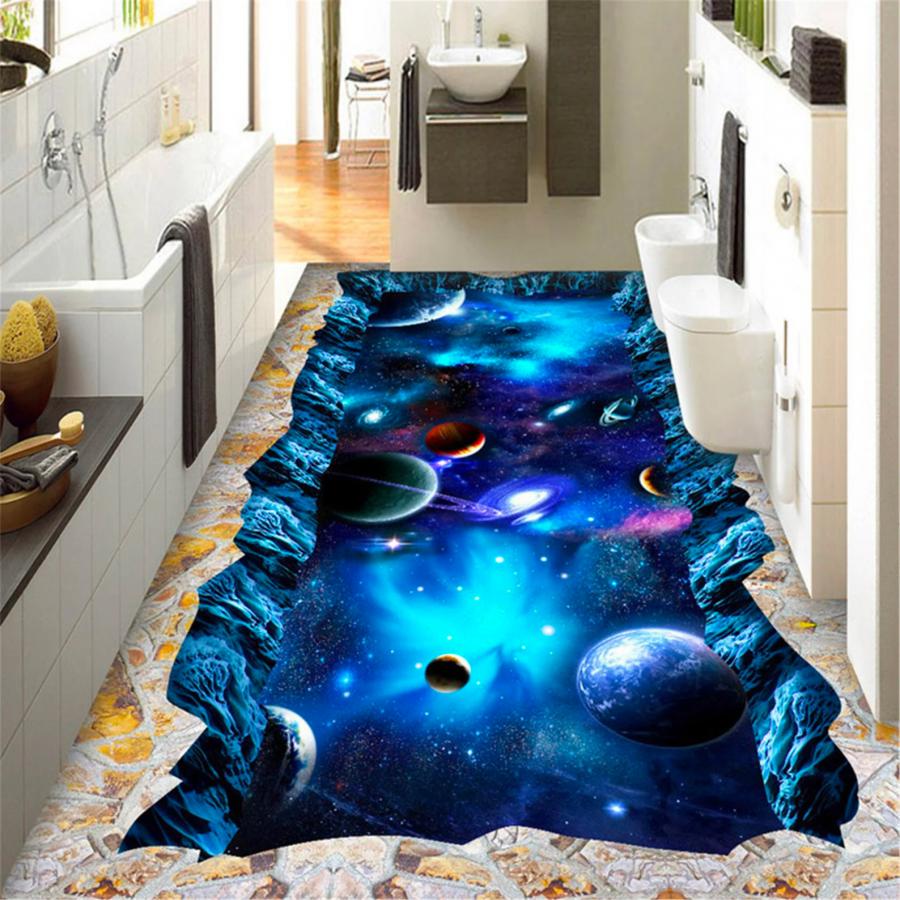 Source
We can assure you that this mural photo wallpaper will add a touch of luxury to your bathroom and impress your guests! It is a great way to make your bathroom feel like your own personal oasis.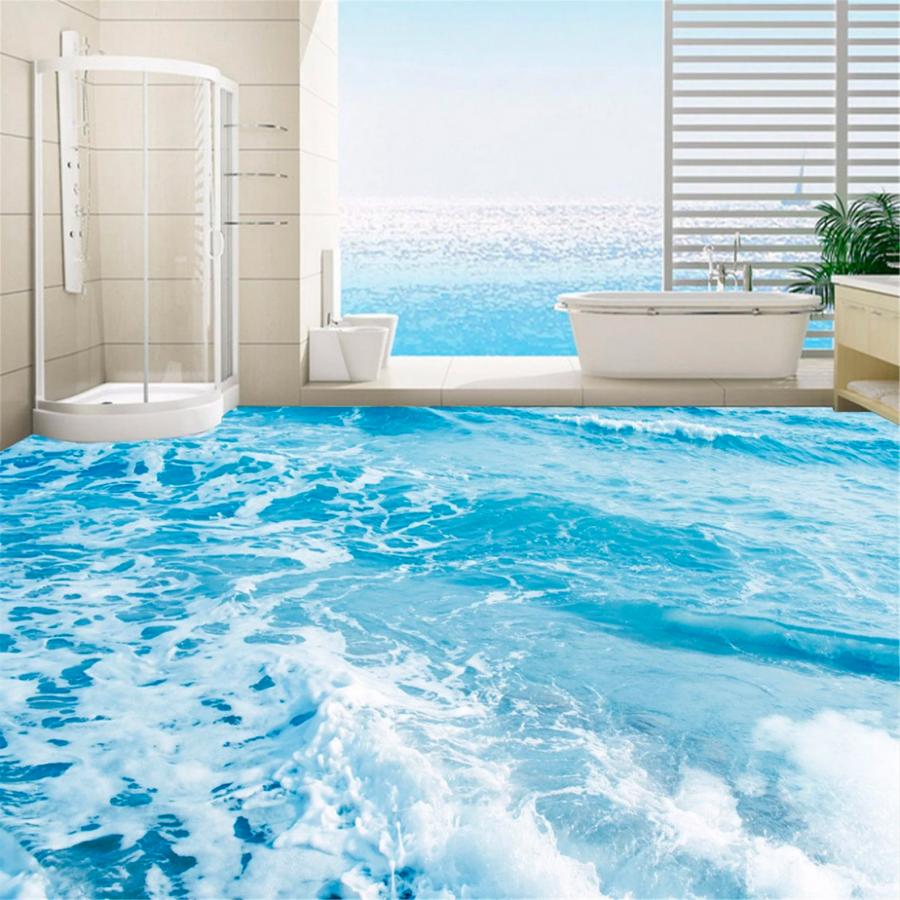 Worrying about damaging your floor or leaving behind any adhesive residue is unnecessary. The adhesive is durable and will not leave any residue when removing it.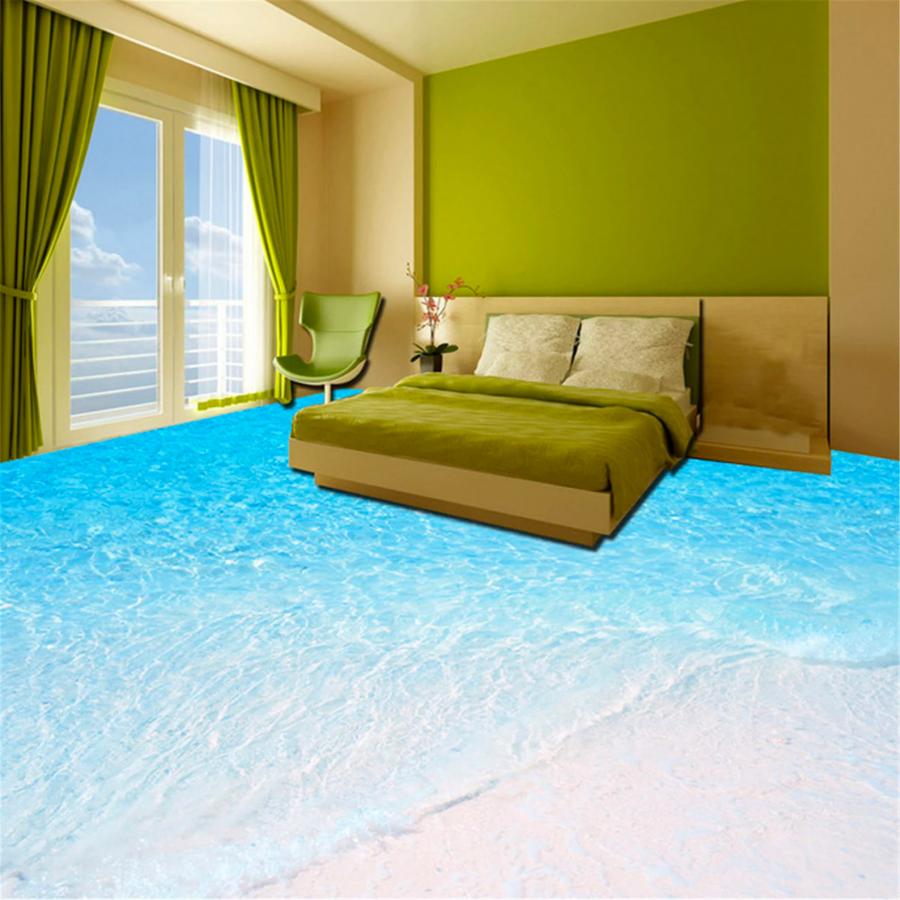 The giant floor murals/decals that turn your bathroom into a sandy beach range in price depending on which version you get, though they start at around $26 bucks! Find them on their Etsy shop here!