Sea Is For Cookie T-Shirt - Cookie Monster Ocean Wave Shirt
By Ryan on 06/13/2019 10:15 AM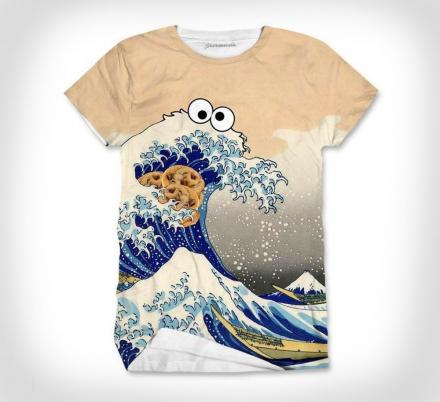 Around my house, I'm known as a little cookie monster myself. If anyone disrupts my cookie eating, I erupt into a fit of rage and retreat back into my garbage can. Come to think of it, I'm more of a hybrid of Cookie Monster, and Oscar the Grouch. Anyways, this Cookie Monster shirt might just be my new favorite shirt. It depicts a heaping Sea wave grasping onto some cookies for dear life. It's subtle, and really makes you think about the people you've hurt for cookies.

View all options here
The amazingly hilarious shirt is called "Sea Is For Cookie", and it's made by ShirtWasCash, a company that seems to combine memes with t-shirts and other pieces of clothing.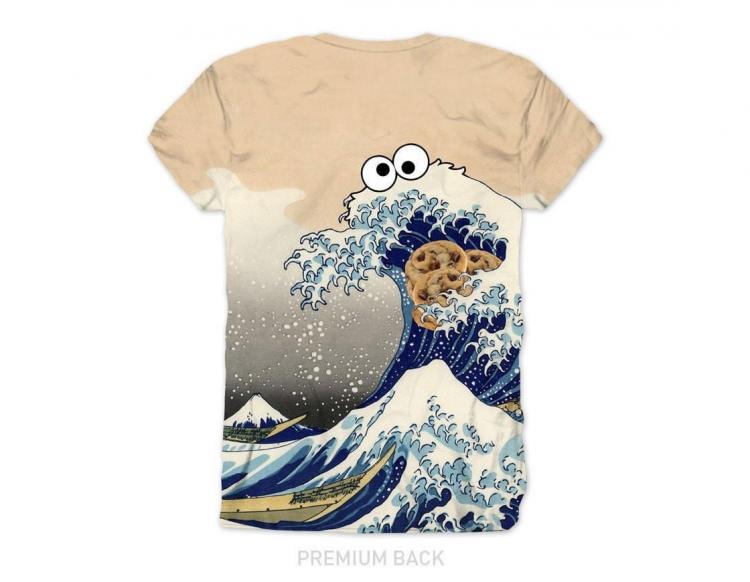 Originally taken from the woodblock art piece "The Great Wave off Kanagawa" by the Japanese ukiyo-e artist Hokusai. The original piece was published sometime between 1829 and 1833 in the late Edo period. Then of course within the last few years someone obviously had to Photoshop some cookies into the wave, as well as Cookie Monsters eyes on top of the wave, and here we are.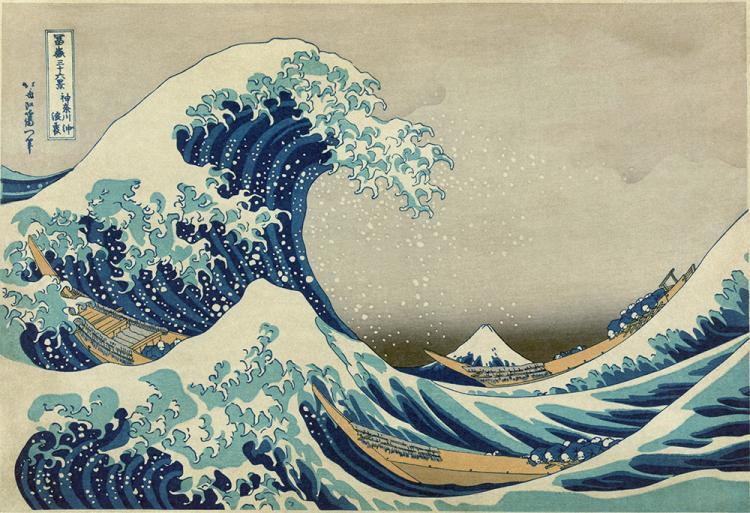 The Sea Is For Cookie t-shirt is made by sublimation printing which will never fade, peel, or crack. It's made from 100% mid-weight Polyester, and is super soft and comfortable. The shirt is printed entirely one one side of the shirt, while the back of the shirt is blank. Though, if you select the premium option, you can get the print on both sides of the shirt.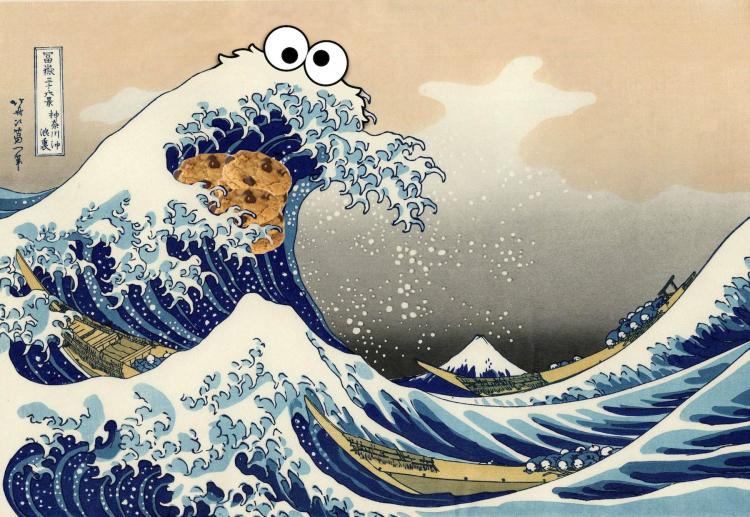 If you're not into the design in t-shirt form, you can also get the design on a hoodie, a sweatshirt, a tank-top, a mouse-pad, a desk-mat, and more. You can view all of the options here.