Know Thy Nuts: A Scrotum Shaped Bar of Soap On a Rope
By Ryan on 05/04/2016 9:38 AM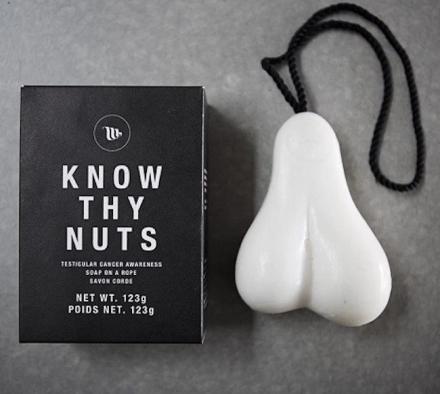 Although testicular cancer month has just passed, we'll post this anyway. Know Thy Nuts is a scrotum shaped bar of soap that's attached to a rope, and is sure to keep your balls nice and clean and smelling nice, plus the rope assures that you don't drop the soap, which assuming you're showering alone shouldn't be a problem. A perfect gift idea for someone in prison, the scrotum shaped bar of soap will feel right at home in your bathtub, shower, or guest bathroom. Making your guests rub your balls each time they want to wash their hands is payment enough for their stay.
Created and sold by Movember, a company that sells Movember based products that hope to raise awareness for prostate cancer, the scrotum shaped bar of soap on a rope is just one of their products, with others including boxer and sock sets, iconic Movember mustache t-shirts, along with Movember beer koozies and water bottles. They also state that 100% of their Movember collection benefit the Movember Foundation.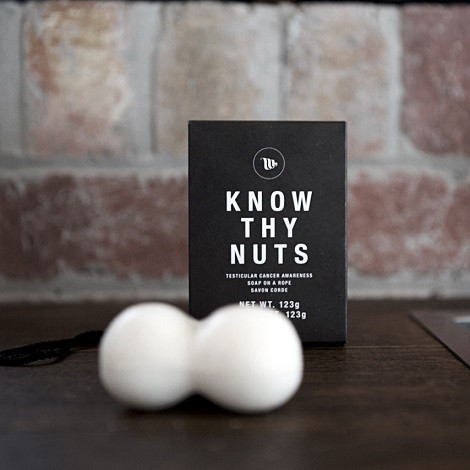 The Know Thy Nuts scrotum shaped bar of soap on a rope is color and scent free, and even comes with a guide to check your own testicles for cancer.