RND_TIME: A Scattered Numbers Wall Clock
By Ryan on 12/12/2018 11:30 AM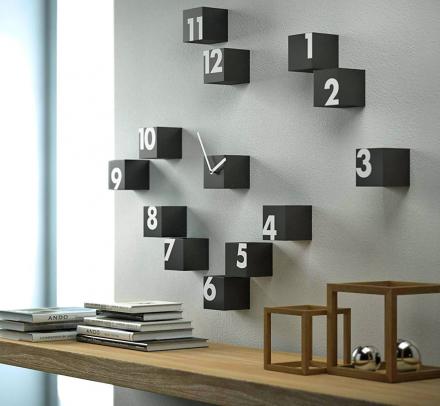 The scattered numbers wall clock is clock that you display on your wall that consists of 12 blocks of numbers that are scattered around your wall with each number actually in the direction it should be in correlation to the center of the clock. For example, although the number 8 is way down in the far left corner away from most of the other numbers, when the hands point at it, it's 8 o'clock.

Alternate purchase link
Sure it makes telling the time much harder, but it's unique design is certainly an eye catcher, and will most certainly spark up a conversation with pretty much anyone that walks into your home. Plus, pretty much every clock on Odditymall is quite hard to tell the time. I think clock designers now-a-days just compete with one another for who can make a clock that's the hardest to tell the actual time. Though, that's not to say some of them are pretty cool to look at.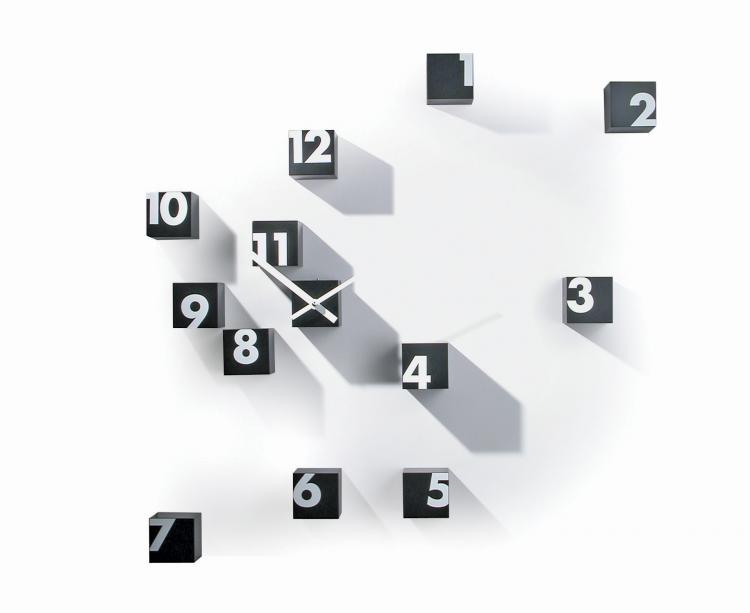 Aptly named 'rnd_time' as the numbers are pretty much placed randomly (as so it might seem) on to the wall, the numbers somewhat bring a chaotic order as the numbers are actually placed in quite a particular way to actually work with the clock.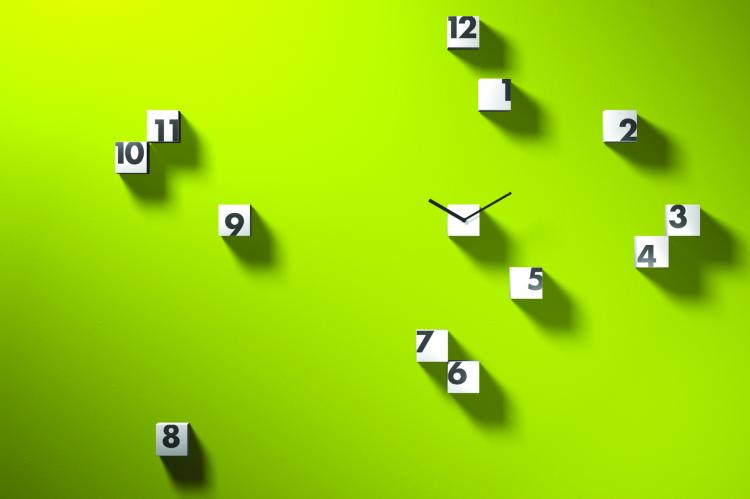 The best part is you can really place the numbers wherever you like, as you can even stretch it across multiple walls, just as long as they still line up with the hands of the clock.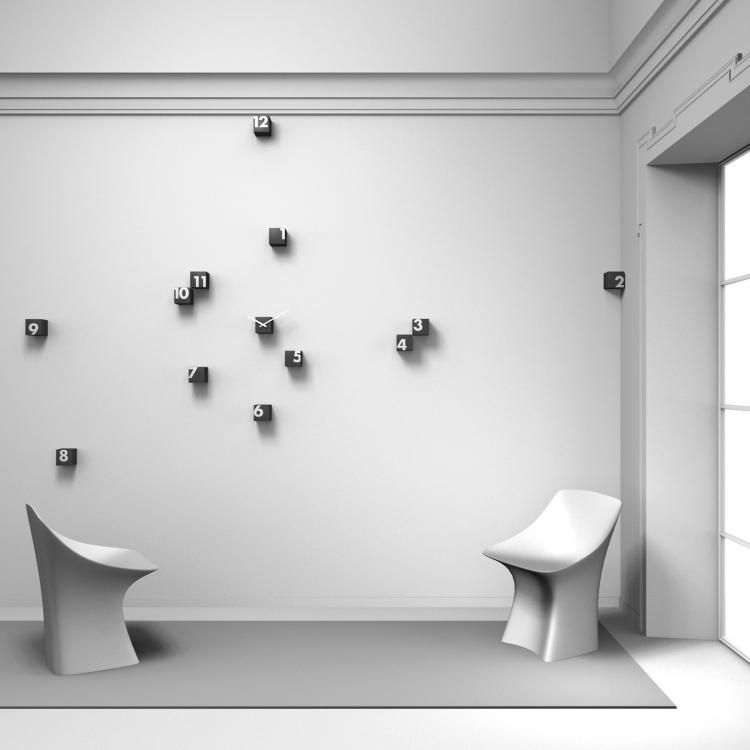 Since the scattered numbers wall clock is essentially just 12 black blocks with white numbers on them, you could more than likely make these yourself for a hell of a lot cheaper than $200. You'll just need to summon the motivation you need to scrape yourself off the greasy couch your currently sitting upon.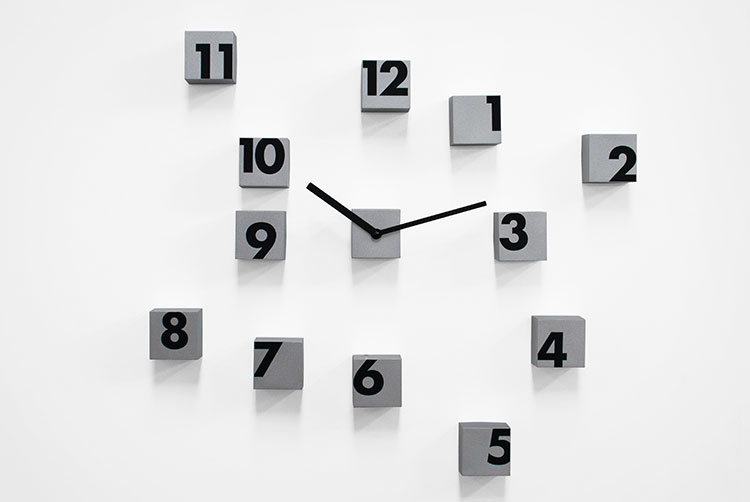 Designed by rnd_lab, an Italian design shop based out of Italy, the scattered numbers wall clock is made with a quartz clock movement, comes in either white or black colors to choose from, comes with 13 cubes (one for each number, plus one for the actual clock hands), and each cube measures 2.4 inches x 2.4 inches.