There's Now an Ultra-Rugged Job Site Coffee Maker That Runs On Power Tool Batteries
By Ryan on 03/08/2020 8:12 AM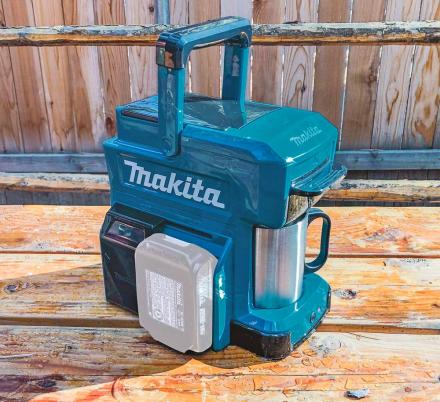 There's nothing worse than being on a job site with no coffee in your thermos! If there's no Starbucks across the street, you're usually out of luck! Though, this company has come up with a brilliant solution to this problem. Makita has made an ultra-rugged portable coffee maker for job sites that runs off of power tool batteries. This way you you can make coffee without an outlet or super long extension cord.

Colors: Blue | Red

The job site coffee maker runs off any standard 18 volt LXT power tool battery, so you can simply swap it out of your drill, or use your backup for a quick cup of coffee on your break. It can brew up to 5 cups of coffee per charge, and each cup makes around 5 oz of coffee.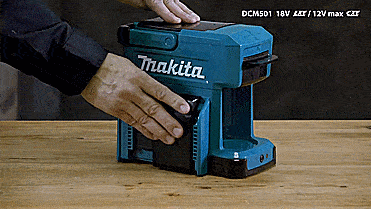 The ultra-rugged power tool battery powered coffee maker works with single serve packs of coffee, or just plain coffee grounds. It doesn't require a coffee filter, as it uses a permanent filter drip. This way all you'll really need is a few coffee packets and a bottle of water to get your coffee going on the job site.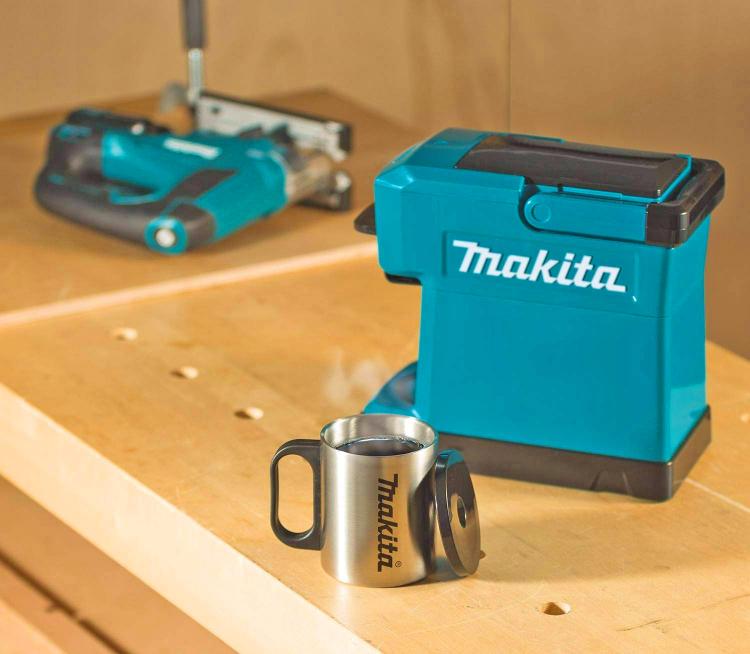 What batteries does the job site coffee maker work with?
Though, one of the greatest features might be that it's completely cordless. The job site coffee maker is compatible with slide-type Li-ion 10.8 V / Li-ion 14.4 V / Li-ion 18 V power tool batteries. Which means they're easy to use, insert, and remove, plus you'll have a charger nearby for a very easy and quick way to recharge them for more coffee or power tool usage.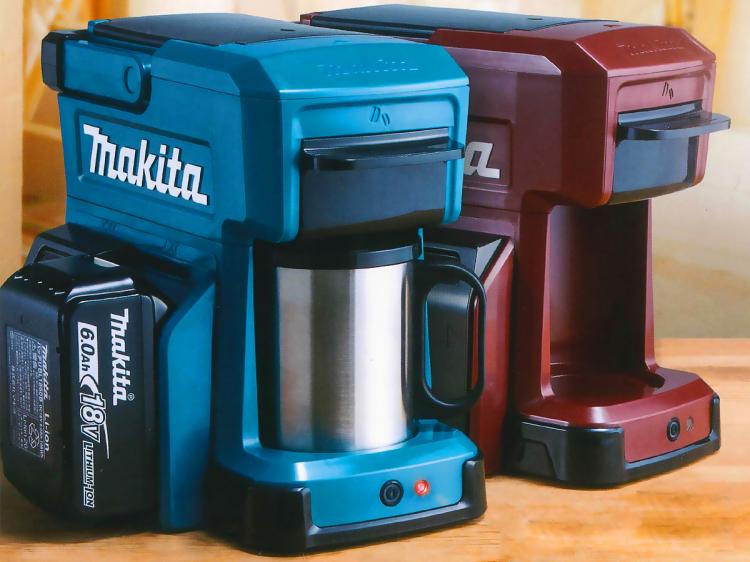 The unique power tool battery powered portable coffee maker features an easy-grip handle on the top for easy transport, along with an 8.1 oz capacity water container with a handle for easy removal, it comes in either red or blue colors to choose from, does not come included with a power tool battery, and makes 5.3 cups of coffee per charge.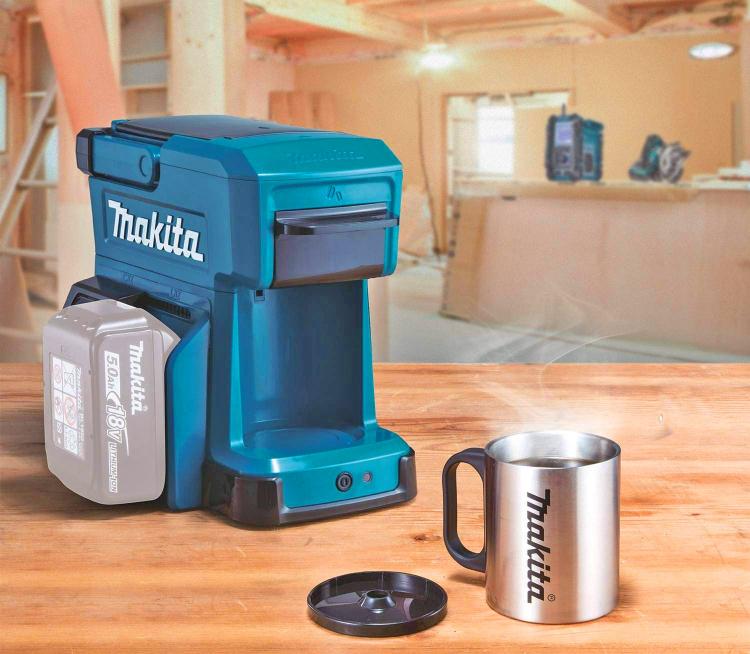 What does the Makita construction site coffee maker come with?
The power tool battery coffee maker comes with a compatible Makita coffee mug, a coffee grain measuring spoon, the coffee maker, a removable water container, it weighs 5.16 lbs, and measures 7.8 x 11.2 x 10.3 inches.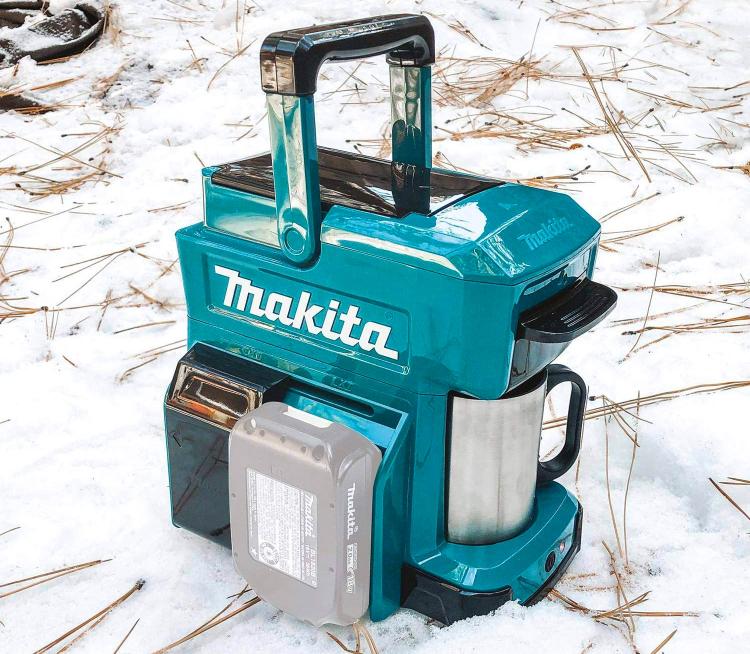 Check out the Makita job site coffee maker in action via the video below.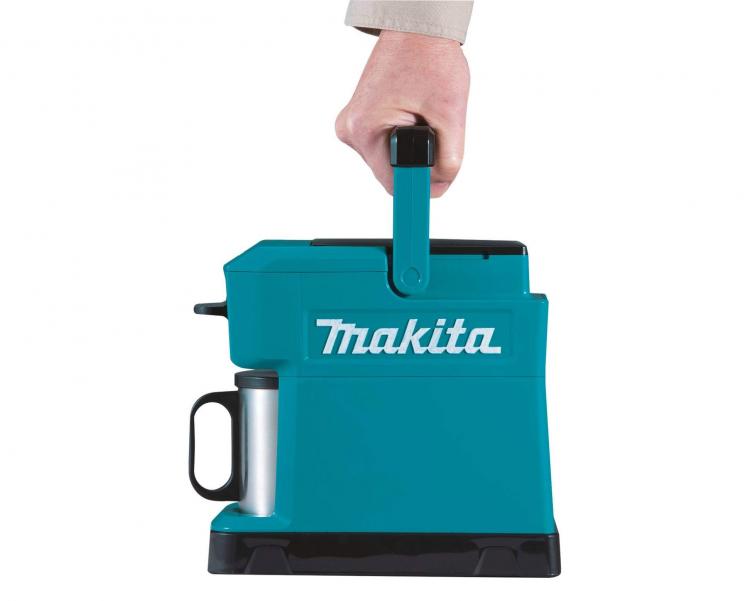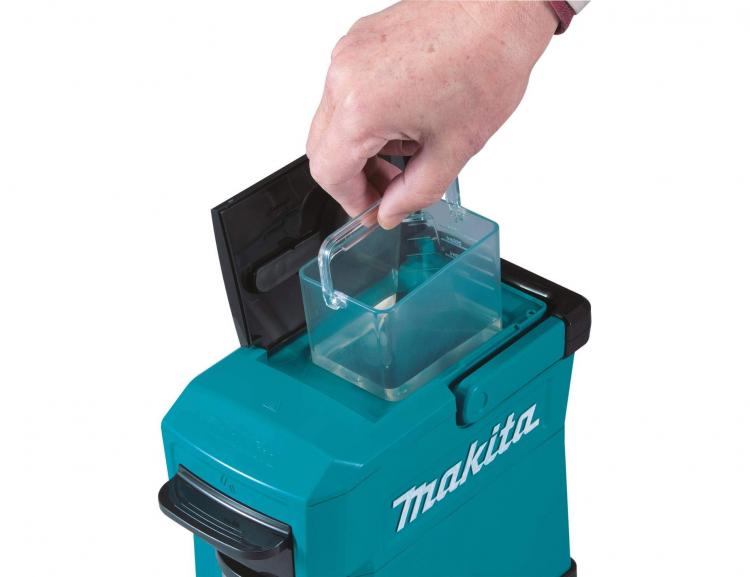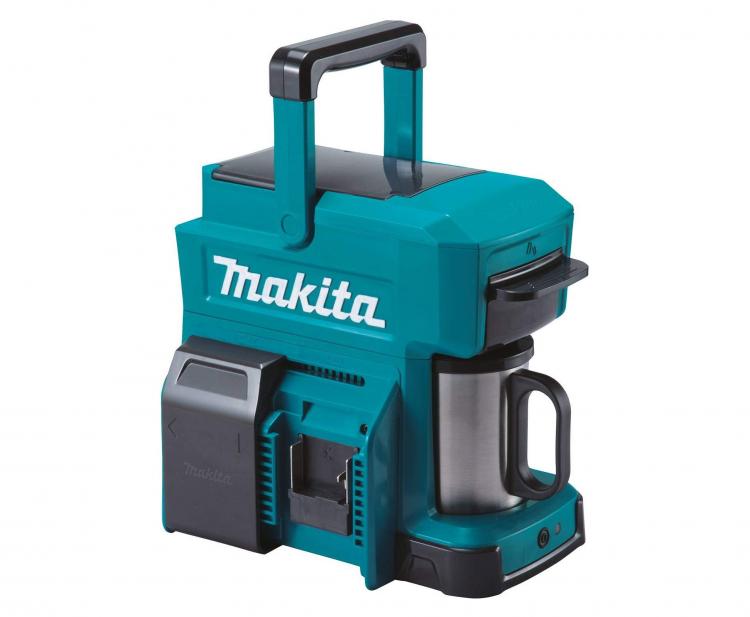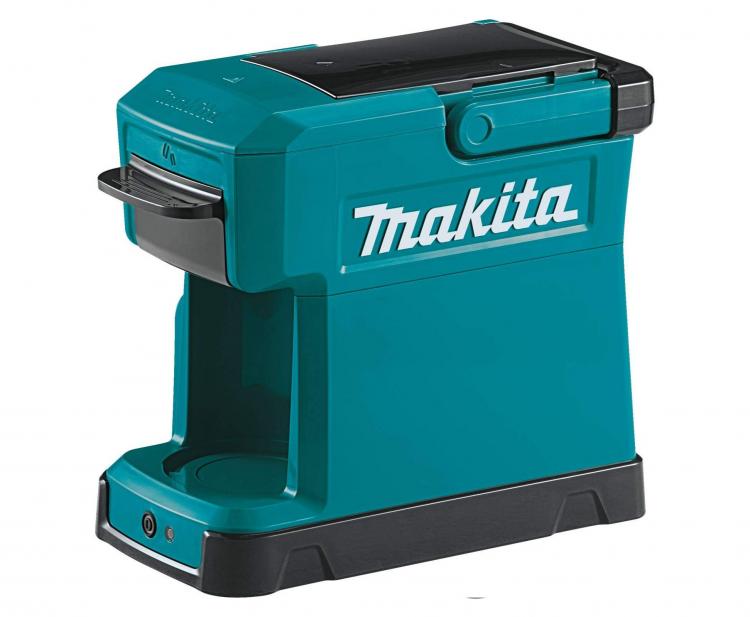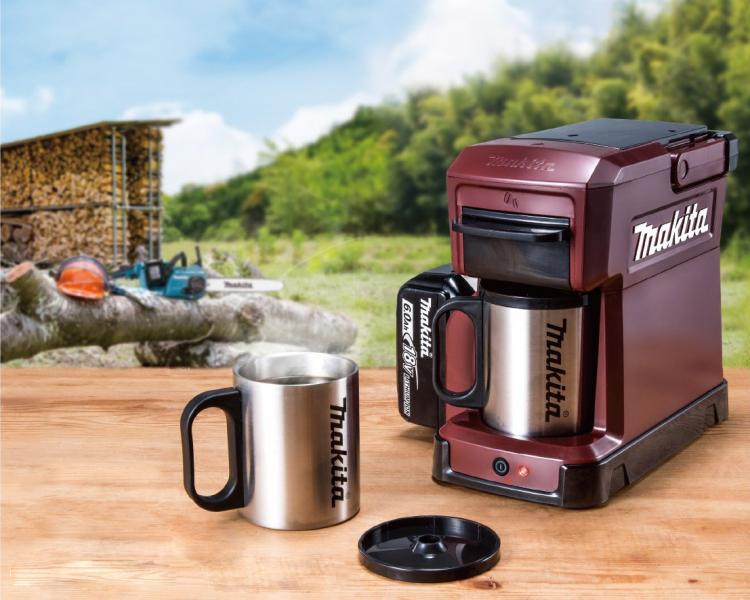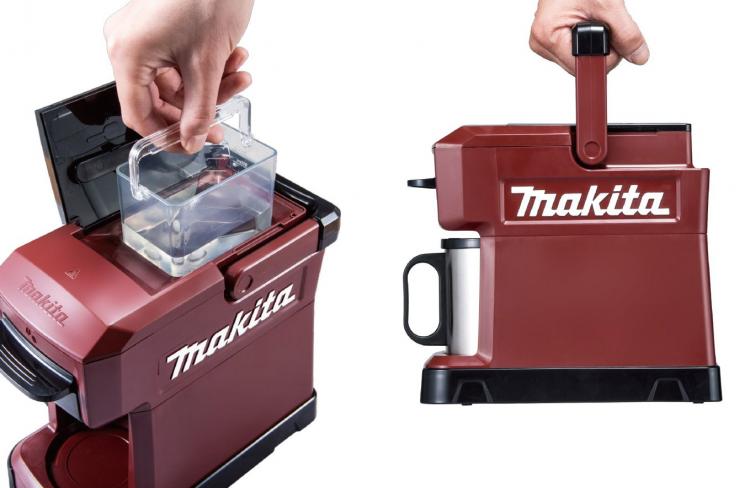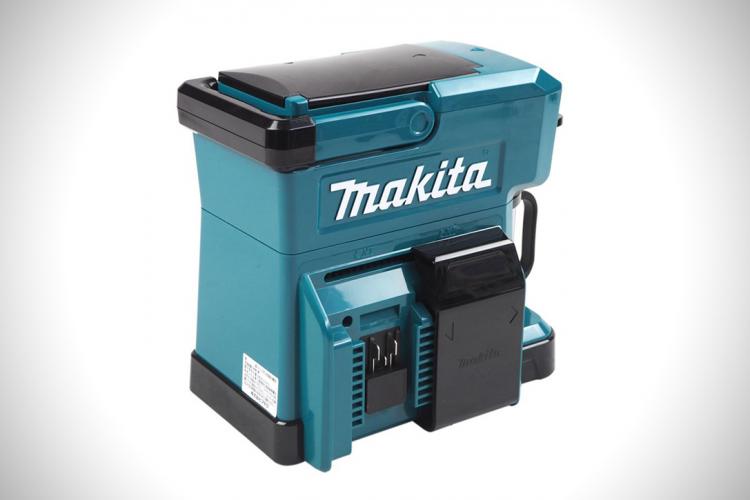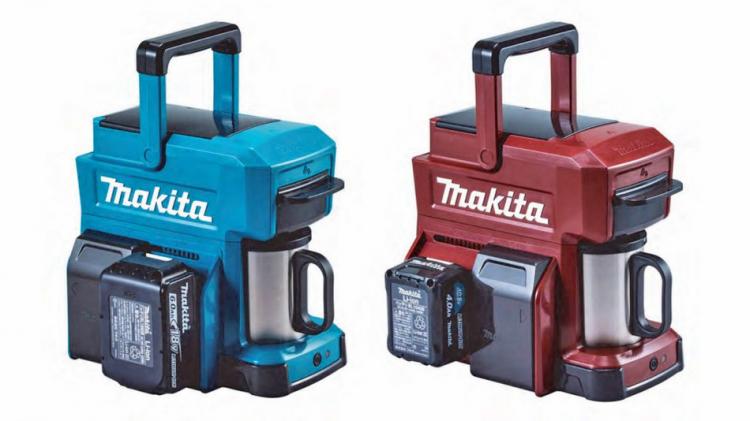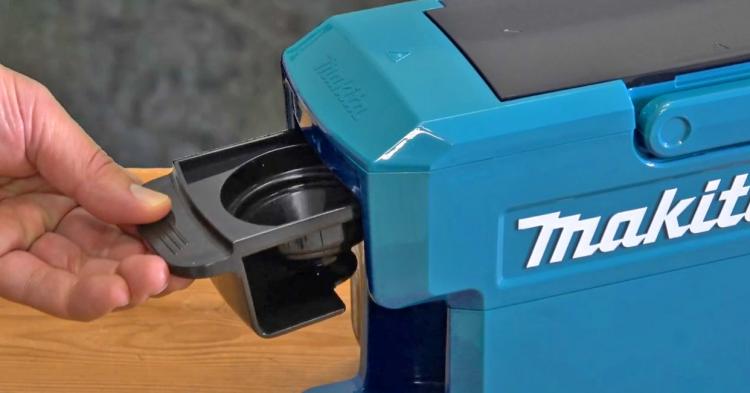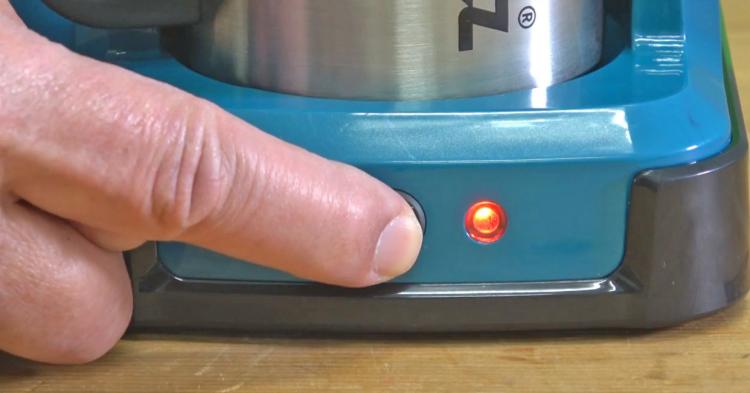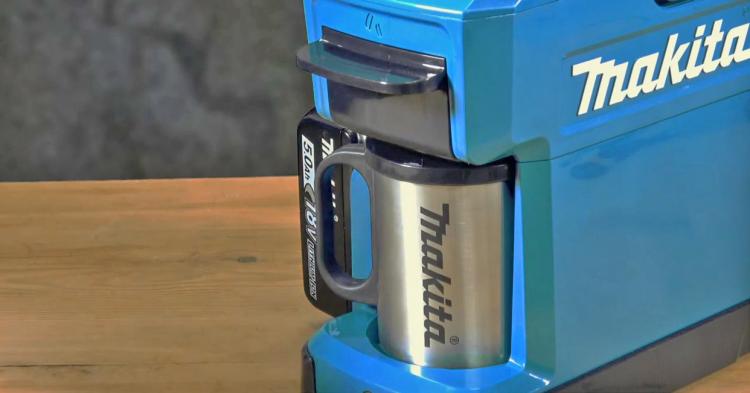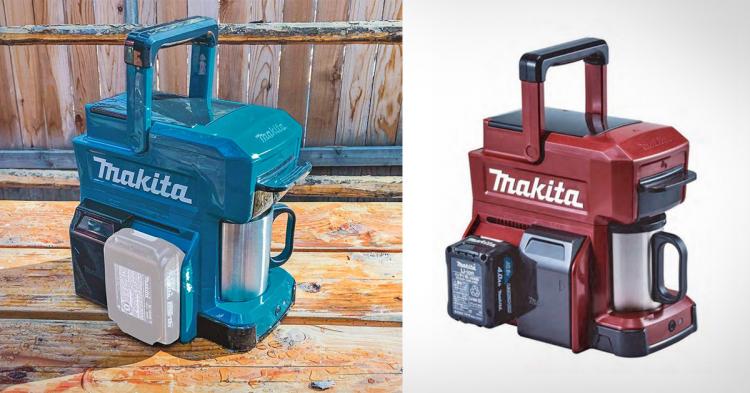 Subscribe To Our YouTube Channel