Hydraulic Car Dolly Lets You Move Your Car Around When Jacked Up
By Ryan on 10/04/2017 10:20 AM (Updated: 05/17/2018 10:54 AM)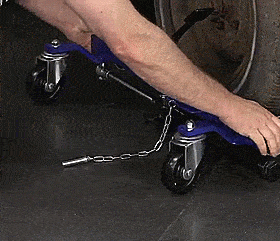 In many situations it's not easy to move your car around when you are doing work on it. But if you need to move your car when it doesn't run or when you are trying to get it running, or just trying to make some extra room in your garage, the Hydraulic Vehicle Automotive Moving Jack Dolly has you covered. This professional positioning hydraulic jack helps to move your car or engine easily, with no hassle at all.

Note: This purchase comes with 4 hydraulic car dollies and 1 storage rack
To use it, you just put one of the hydraulic jacks under each wheel. Once you fit it around the wheel, jack it up using the foot pedal, and then push your car wherever you want it.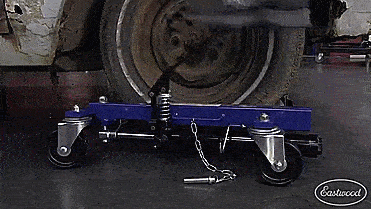 That means you can move your car whenever you want, and maximize your space in the garage or in your driveway. This way you can move your car around to get some extra space in the garage, by moving in any direction no matter which way the wheels are pointing.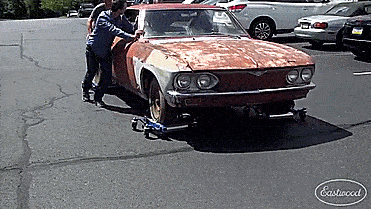 These handy rolling car dollies are made with heavy duty all steel construction, each dolly has a maximum capacity rated at 1,300 lbs and they roll easily in any direction. You can move a car with just 1 person, or use a buddy to move it much easier.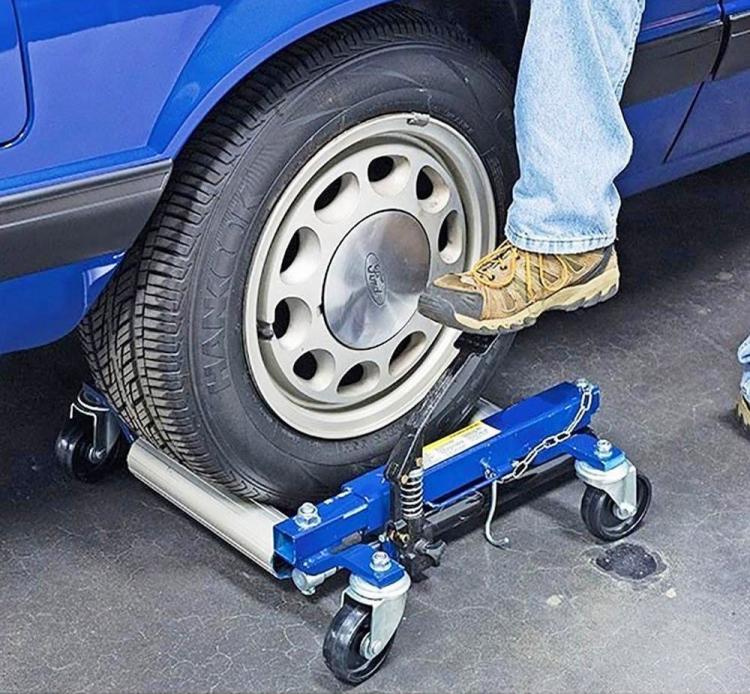 Each dolly has a foot pedal that you use to move the bars on the outside of your wheels closer to one another, this in turn will lift your car up as it gets tighter and tighter. A quick release pedal will then let you lower you car easily when needed.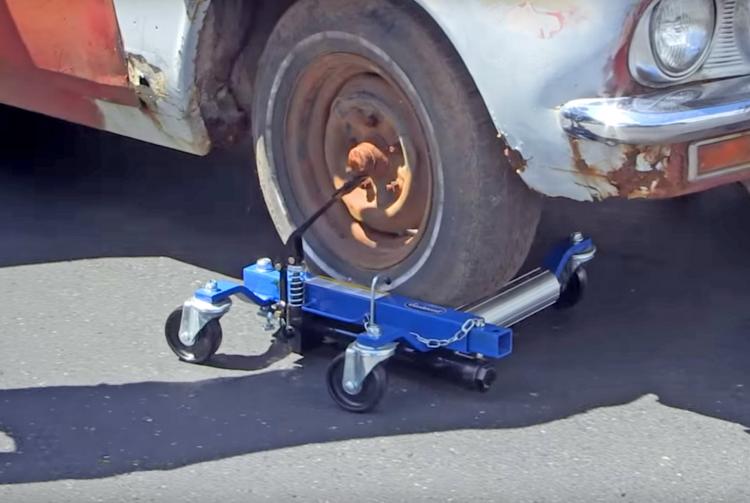 This purchase comes with a set of 4 hydraulic car dollies, and 1 storage rack that holds all of the dollies. The dollies can be used with car that have tires that are up to 12 inches wide, and each one features 4 heavy duty casters to easily move your car around.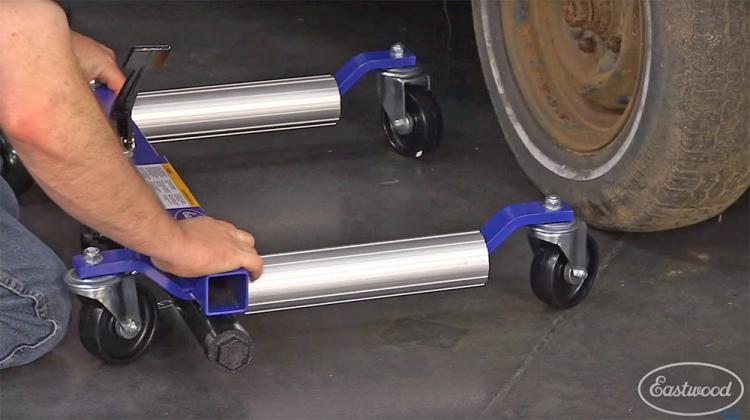 Now moving your vehicle around is a breeze. The fact that your car isn't running is not going to stop you any longer from moving it where you need it. These are perfect for auto repair shops as it solves an age old problem.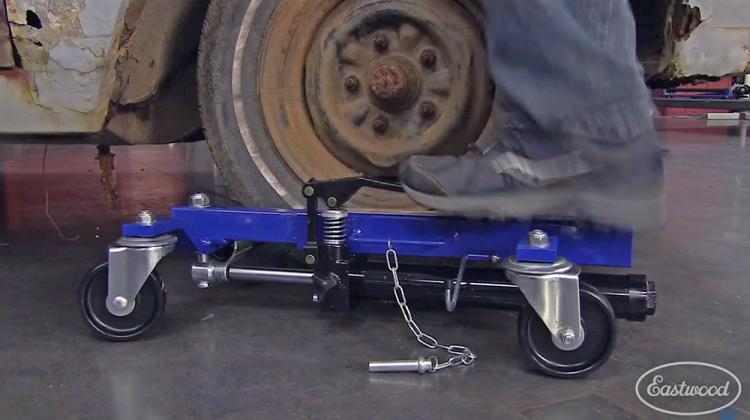 Check out the rolling car jack in action via the video below.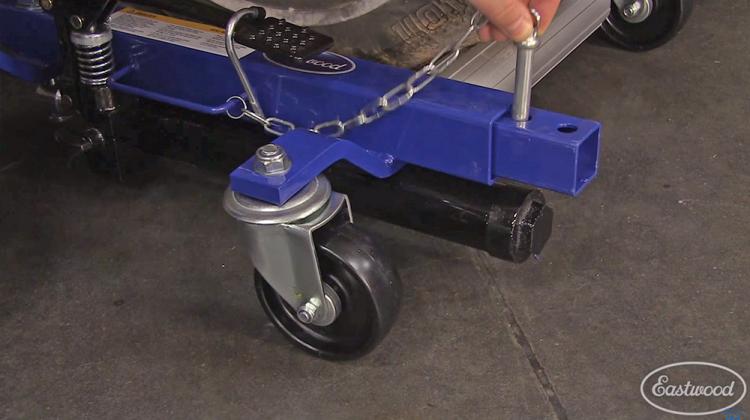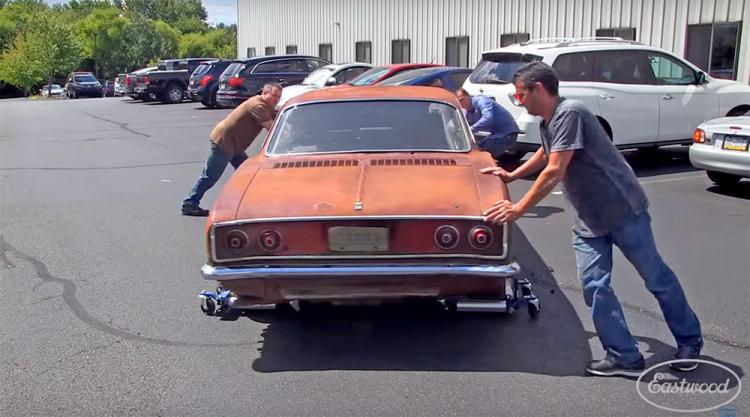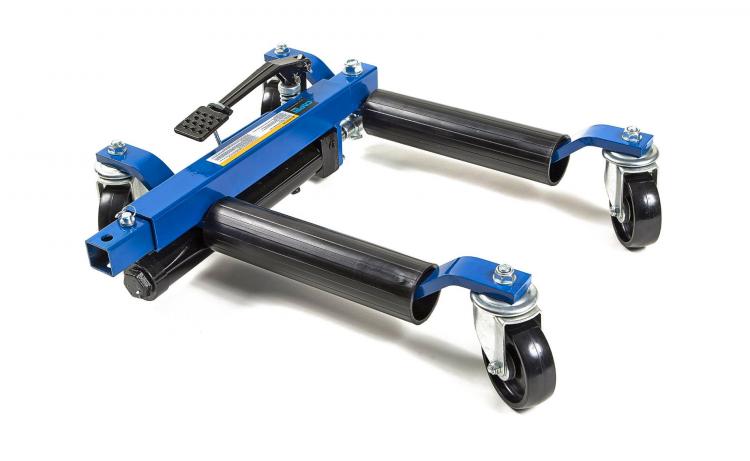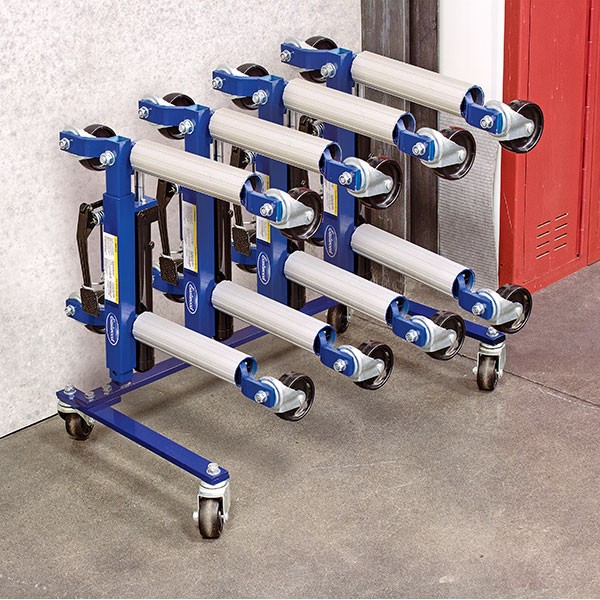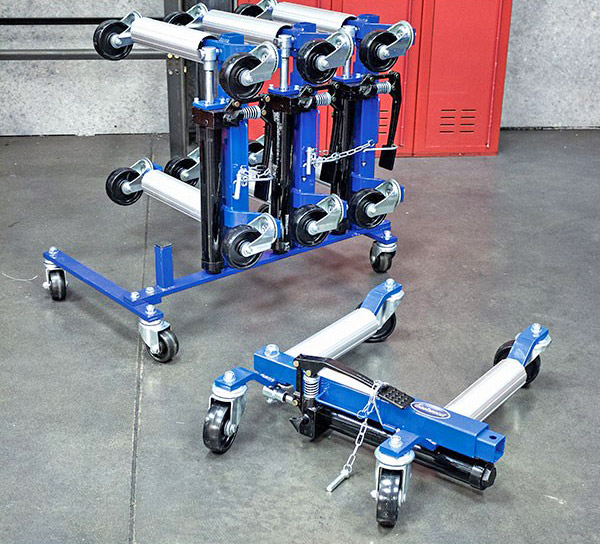 Subscribe To Our YouTube Channel