Rolled Omelette Making Pan
By Ryan on 01/08/2019 5:46 PM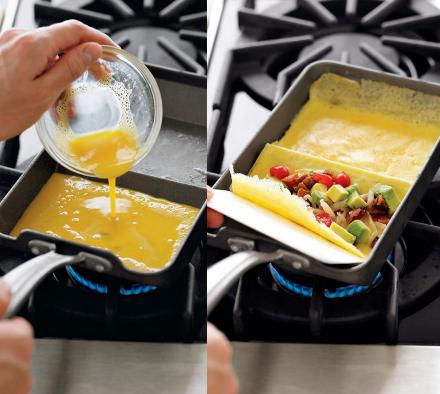 Everyone loves omelettes, it's a proven fact. But nobody can make one without first destroying at least two. That's also a proven fact. The omelette pan allows you to easily make an omelette by simply rolling it instead of flipping it up in the air attempting to turn it over, meanwhile injuring your dog.
To use it, simply pour the egg batter in the first compartment, tilt the pan so that the egg runs down to the second compartment, and let it sit. Once the egg coagulates put in your veggies, meat, cheese, and whatever else you put in your omelette into the first compartment. Now, just turn off the heat, and start rolling your omelette up using the included heat resistant spatula. Now consume.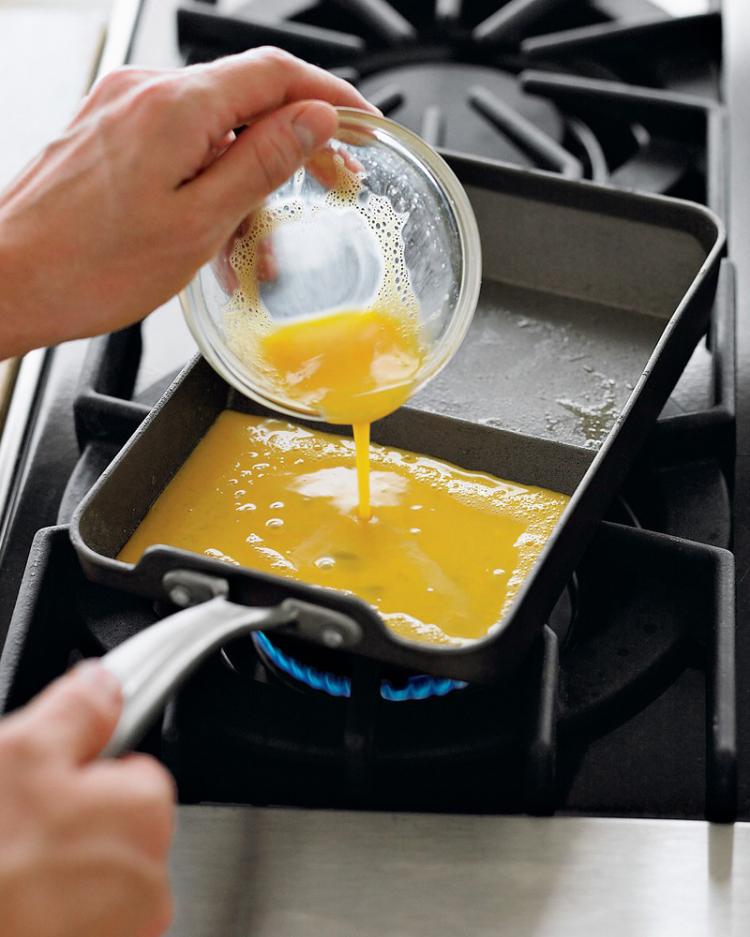 The Nordic Ware Rolled Omelette Pan is made in the USA from cast aluminum, has a heat resistant handle, contains a POA free non-stick coating, is recommended to hand wash, works with whole eggs or just egg whites, and the pan itself measures 10.13 inches long x 6 inches wide x 1.38 inches deep while the whole pan measures 18.75 inches long.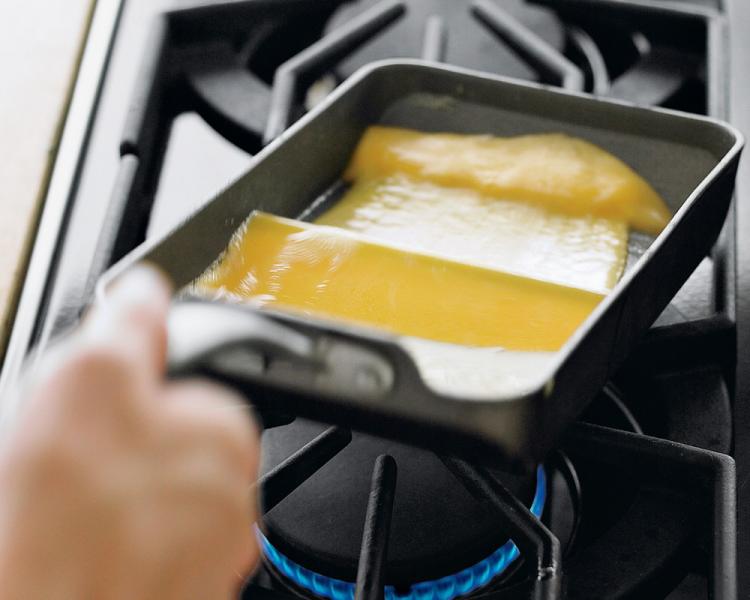 Check out the rolled omelette making pan in action via the video below.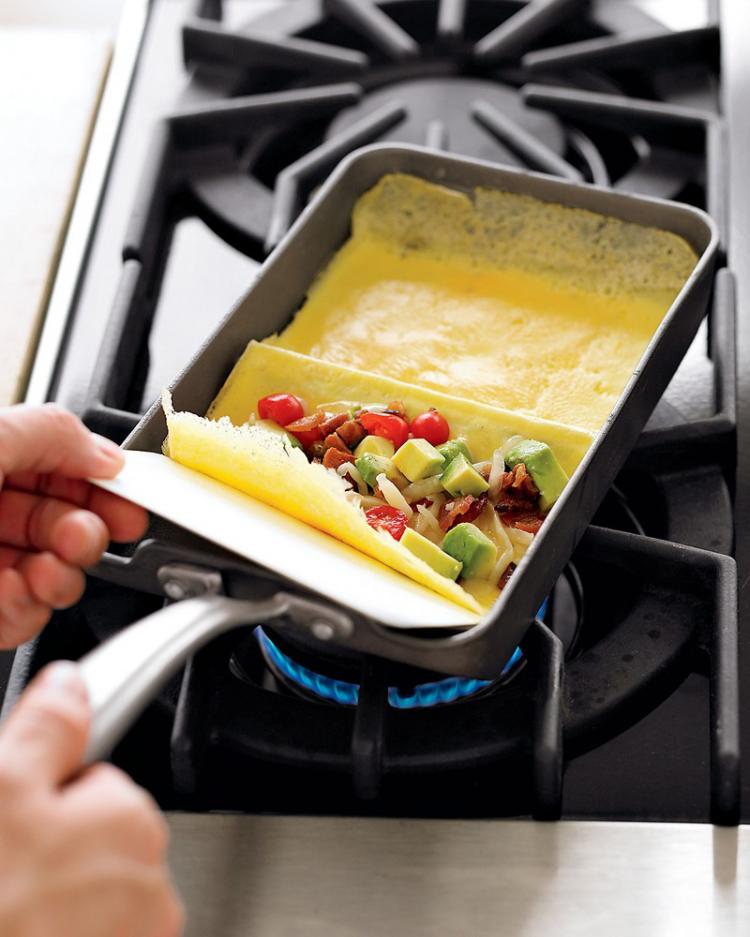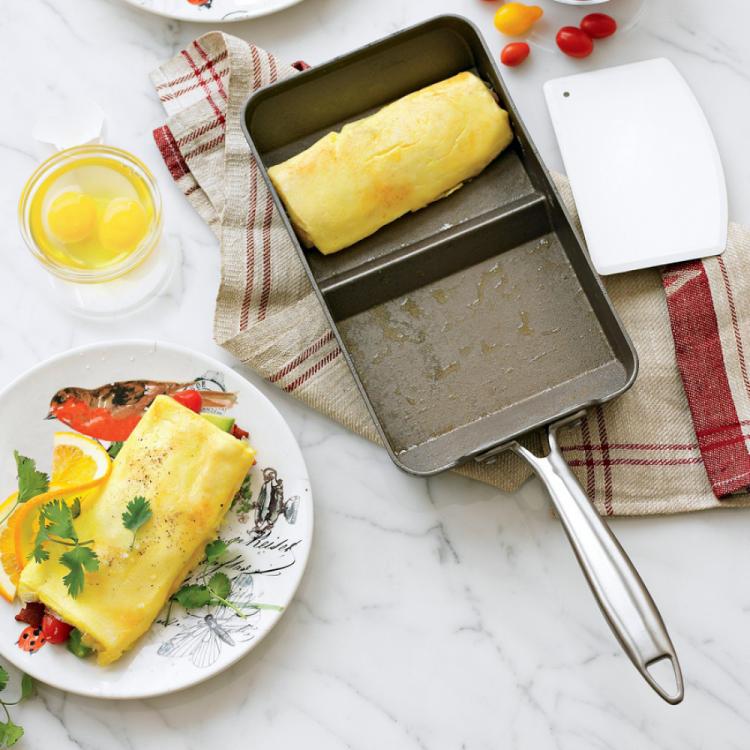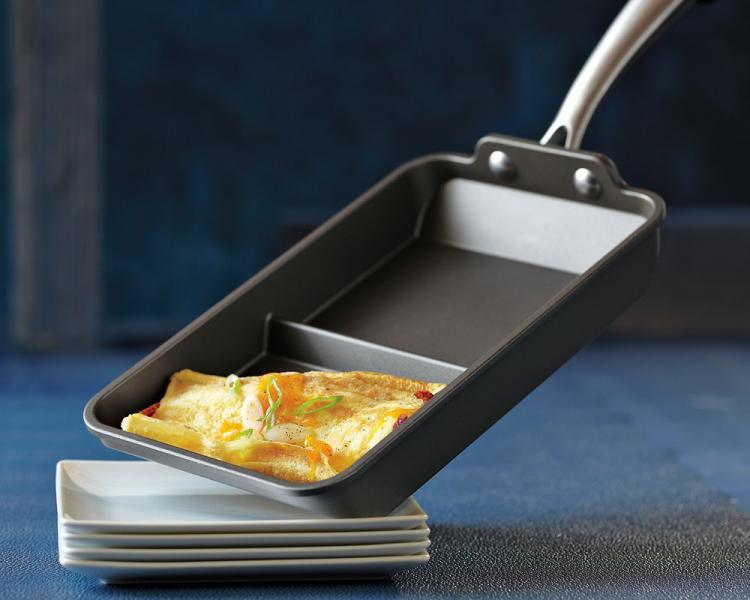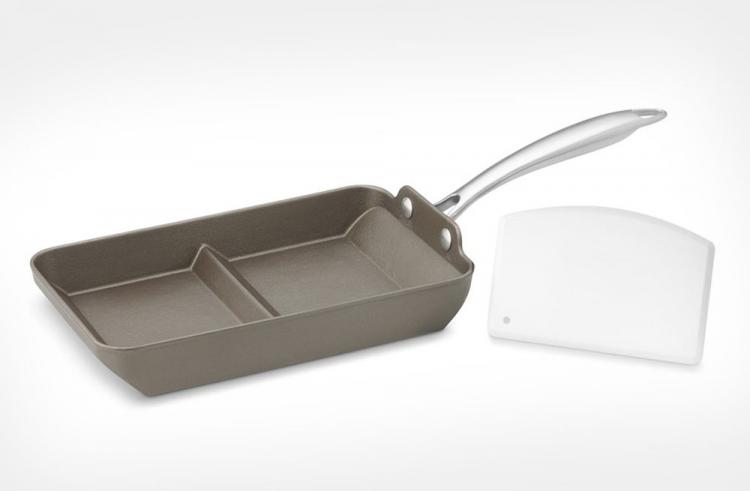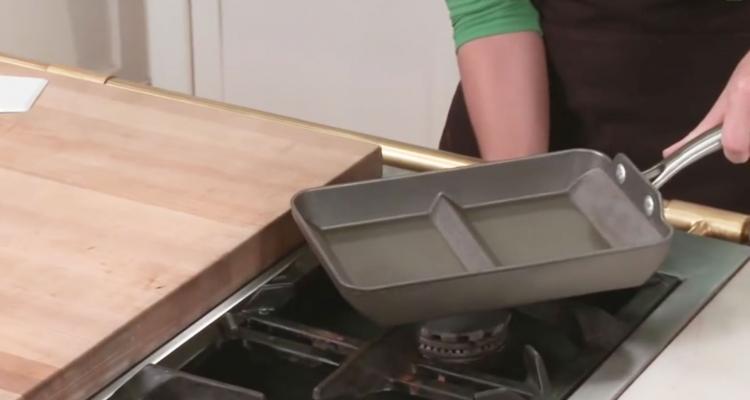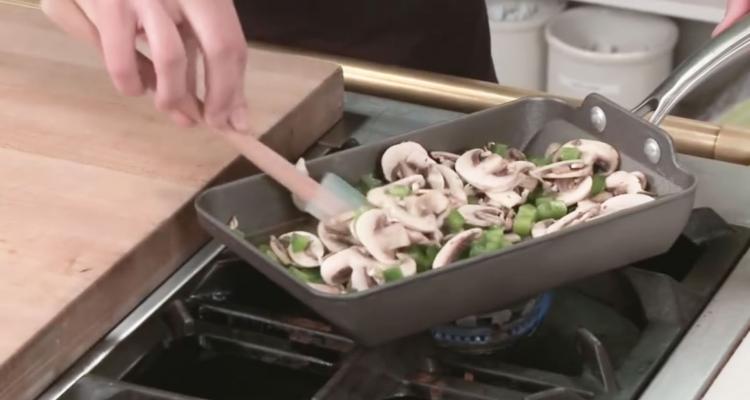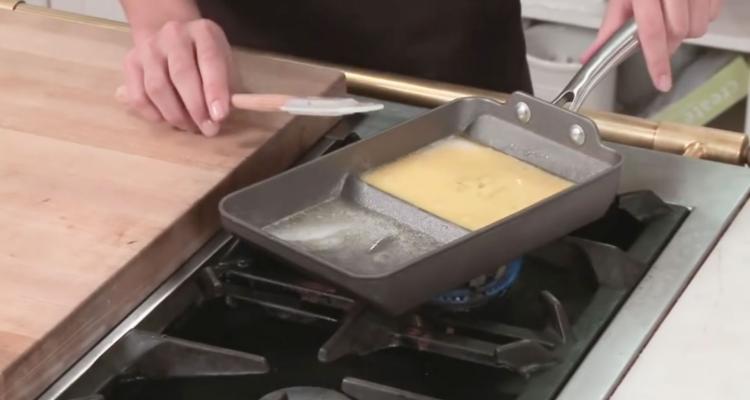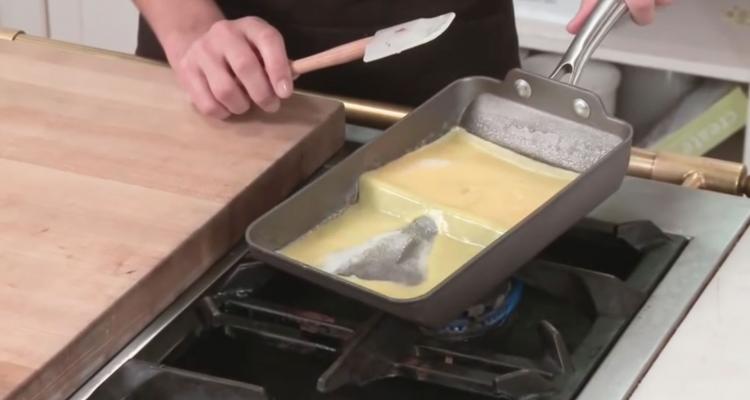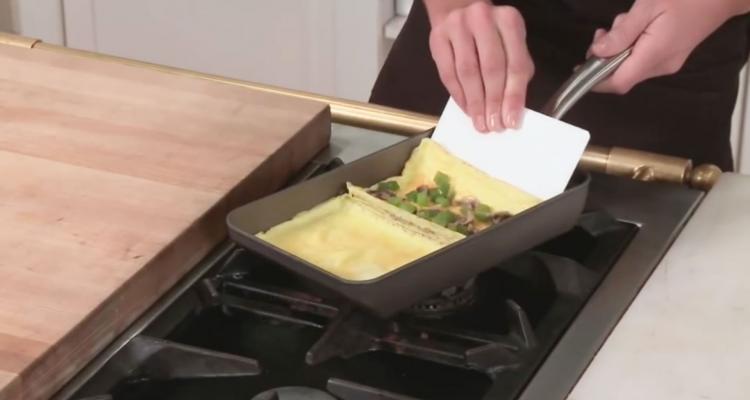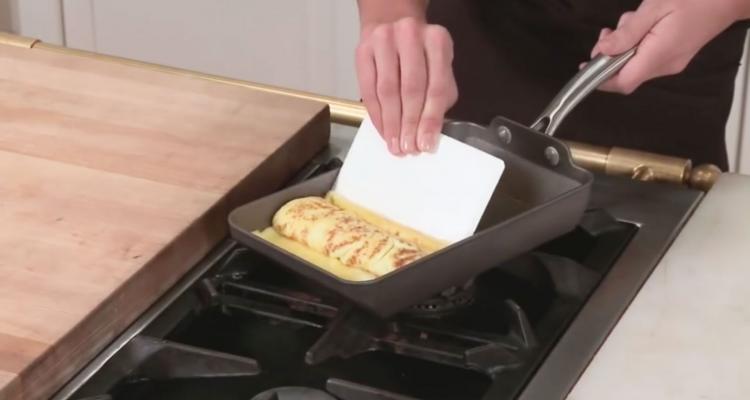 Subscribe To Our YouTube Channel