The ROK Manual Espresso Maker Uses No Electricity At All
By Ryan on 01/26/2016 5:13 AM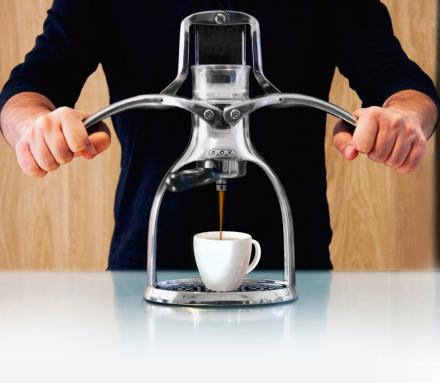 The ROK espresso maker is a manual coffee maker that uses no electricity at all but instead uses the power of your hands to get the water flowing. The way it works is you simply pour hot water into the reservoir at the top of the device, put the applicable attachment filled with coffee onto the bottom of the device depending on what kind of coffee you'd like, and then just grab the handles and push down. Perfect for someone hoping to become their own barista, the ROK manual espresso maker will help you on your way to perfecting the perfect espresso, as since it's all manual, each variable like water temperature, speed, and the freshness and fineness of the grind, will be yours to master without the sneakiness and mysteriousness of an electric machine that hide their secrets inside a casing.
The ROK manual espresso machine comes with everything you'll need including a portafilter, a milk frother, a splitter, a tamp/spoon, and a storage tin, plus the machine comes with a ten year warranty on all of the included metal parts. The manual espresso machine also comes in a few different colors to choose from including classic aluminum, black and chrome, berry and chrome, and copper and chrome.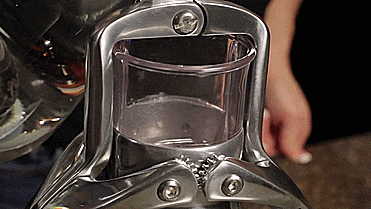 Check out the ROK manual espresso maker in action via the video below.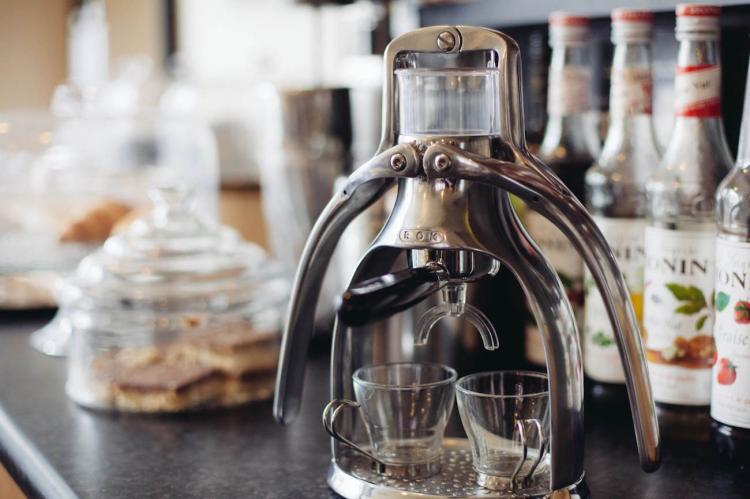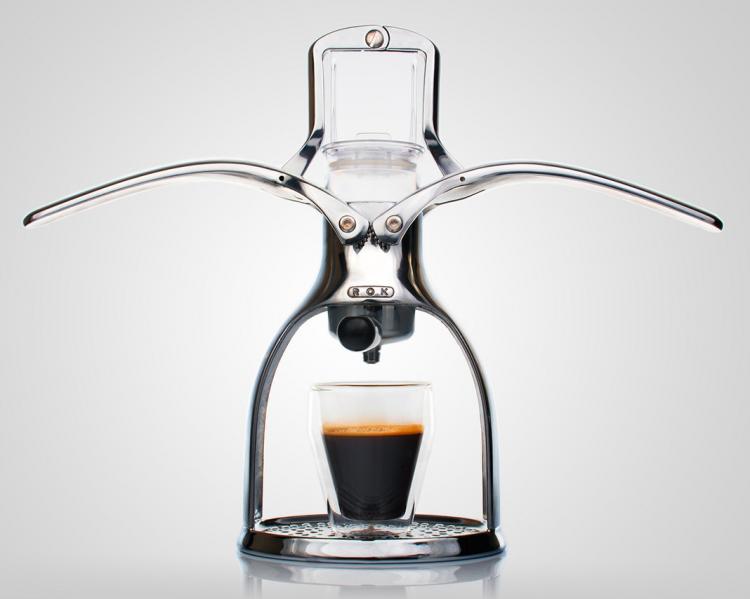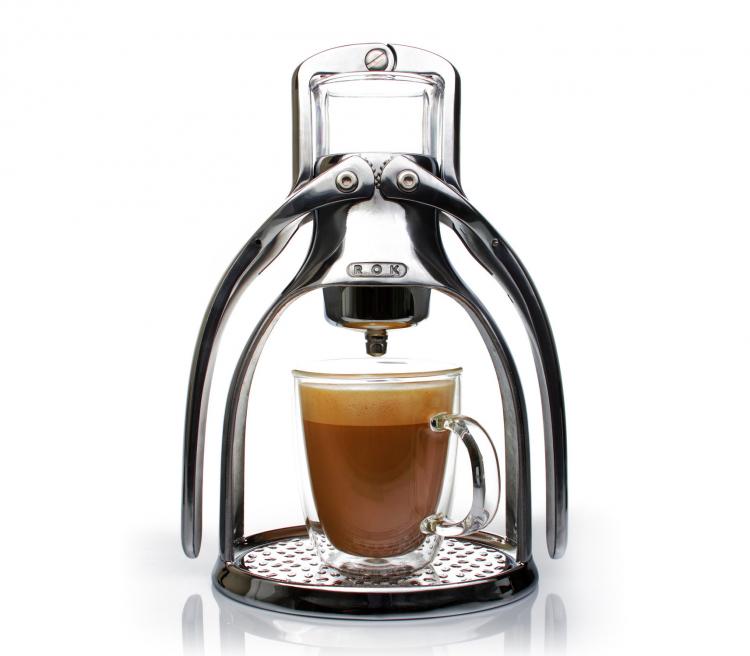 Subscribe To Our YouTube Channel