Kids Ride-On Stars Wars Landspeeder Electric Toy Car
By Ryan on 07/26/2017 11:43 AM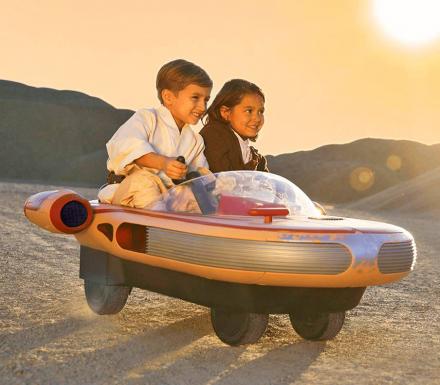 If we go back to my early childhood, the best rideable toy I had was a metal dumptruck that cut you every time you played with it. It wasn't really meant to be rode, but you could stick your butt into the back area and push backwards with your legs. Now look at the toys kids have now-a-days, such as a pedal powered forklift, a mechanic's toy car, and this ride-on Star Wars Landspeeder which might be the coolest toy ever!
A perfect gift idea for kids or Star Wars enthusiasts, the Star Wars ride-on Landspeeder toy car is made by Radio Flyer, and is made to look like it's hovering around when in reality there's some hidden wheels underneath (sorry to ruin your fun).
Made to look just like the Luke Skywalker's Landspeeder from Star Wars: A New Hope, the ride-on toy car has seats for 2 kids, has a dashboard that's filled with lights and real sound effects from the actual movie, and can get going at speeds of up to 5 mph.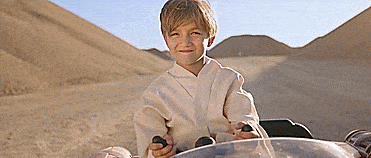 There are 3 gear changes you can make, as you can start out slow at 2 mph, switch it to a faster mode to go 5 mph, and it can also go in reverse at 2 mph.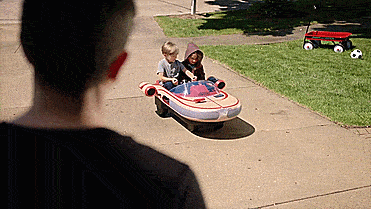 The Ride-On Landspeeder uses a 12-volt battery to power the hovering car, is completely rechargeable so you can use it again and again, comes with a charger, is best used by kids aged 4 and up, and has a maximum weight capacity of 130 lbs (sorry Dad). The Landspeeder even comes with the same scratches, dents, and marks that the real one hand in the movie!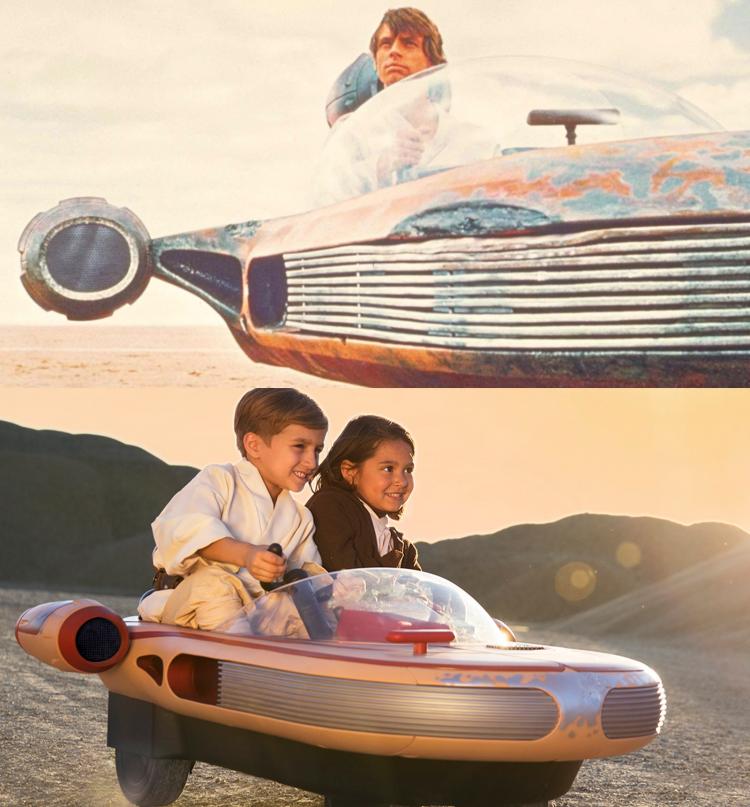 The Star Wars Landspeeder Ride-on Electric Toy Car is available for pre-order only at this point, as it's set to be release on September 5, 2017.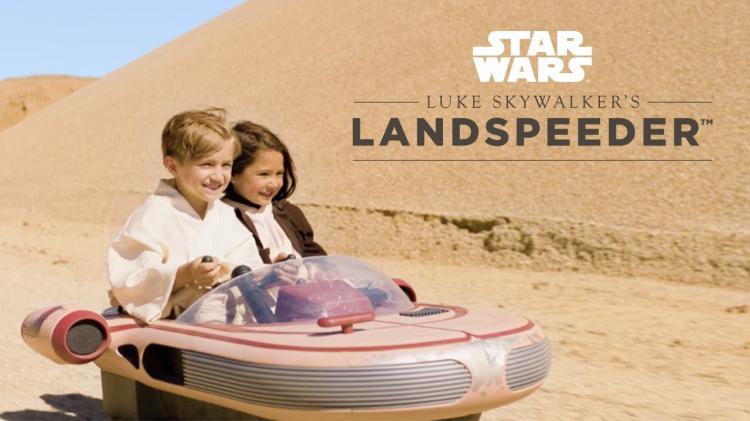 Check out the Ride-on Star Wars toy car in action via the video below.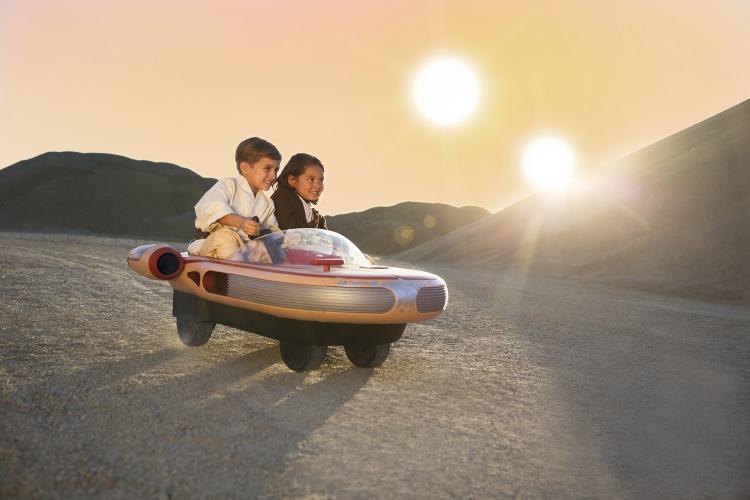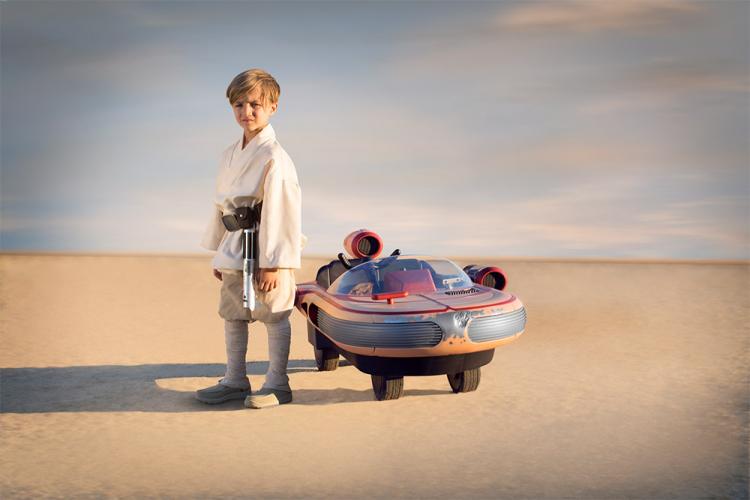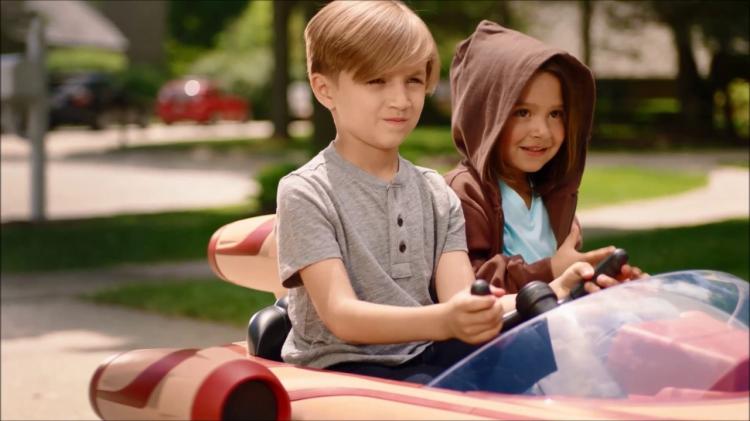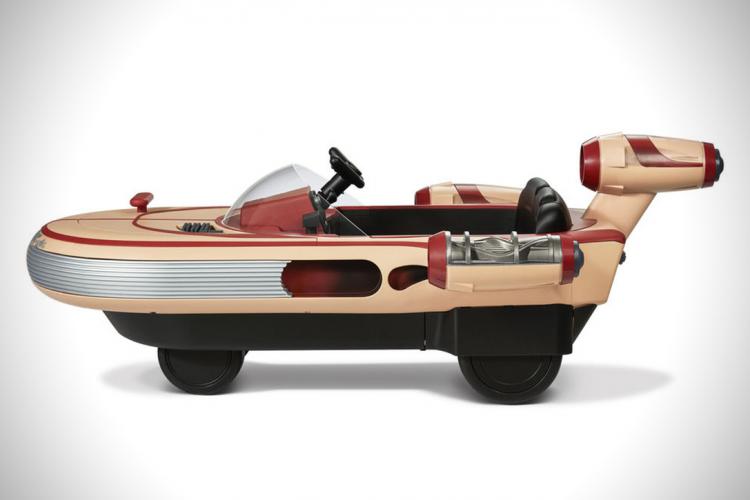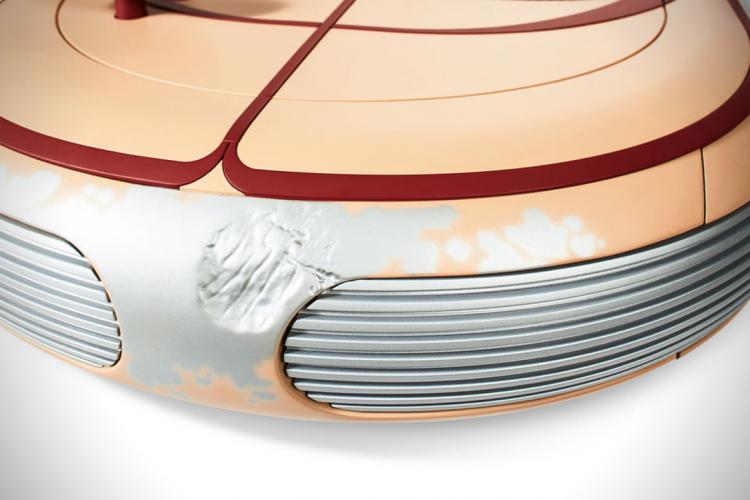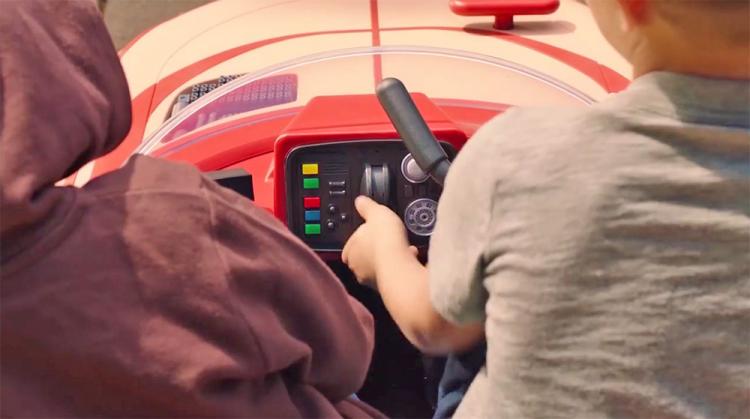 Subscribe To Our YouTube Channel