This Lighted Cornhole Caddy Holds Your Drinks and Bags, and It Keeps Score
By Ryan on 09/29/2020 4:04 PM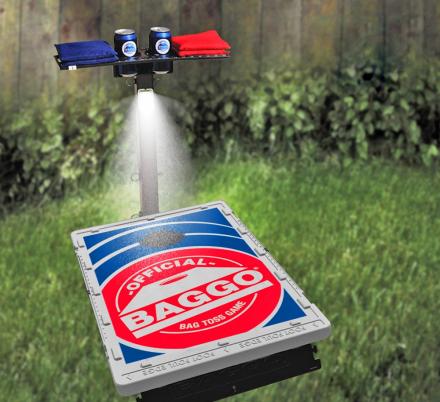 The biggest struggle when playing a game of bags (or cornhole if you're from the midwest) is what to do with your beer. Some have learned to hold their beer in one hand while hitting the hole with the other, but often this results in precious liquid being spilled as you reach your other arm out for the perfect toss. Others go the easier route of setting their beer on the ground.

Versions: Lighted | Non-Lighted
This may work for a short time, but uneven ground and accidents result in the beer tipping over or being kicked over, watering the grass with your refreshing beverage. With the Baggo Caddy you can keep your precious beer in a safe place when it's your turn, keep your bags at handy level to grab, AND you can make sure your score is accurate. On top of that it lights up to illuminate your your boards.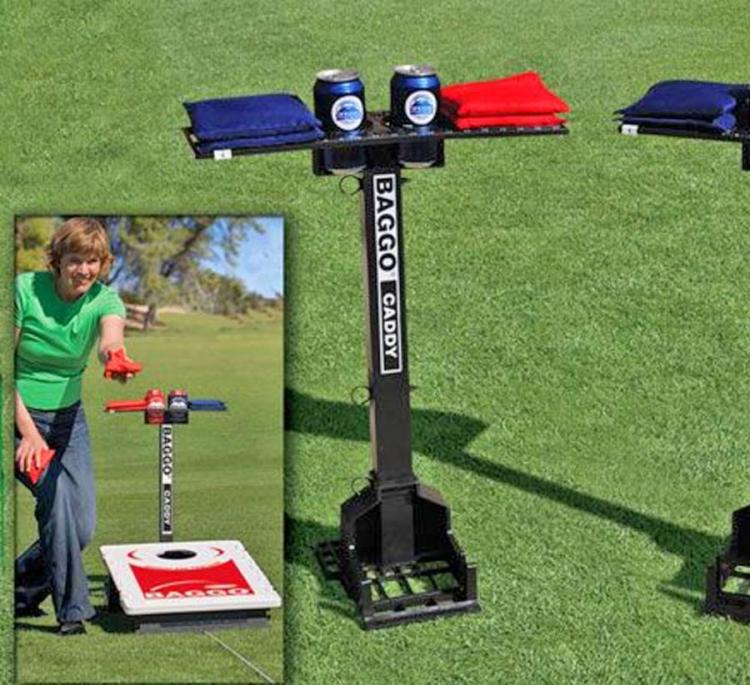 That's right, the Baggo Caddy also keep score because we all know how difficult it is to remember how many points you had last round after you've had a couple rounds yourself. You simply need to move the slider to match the points you have.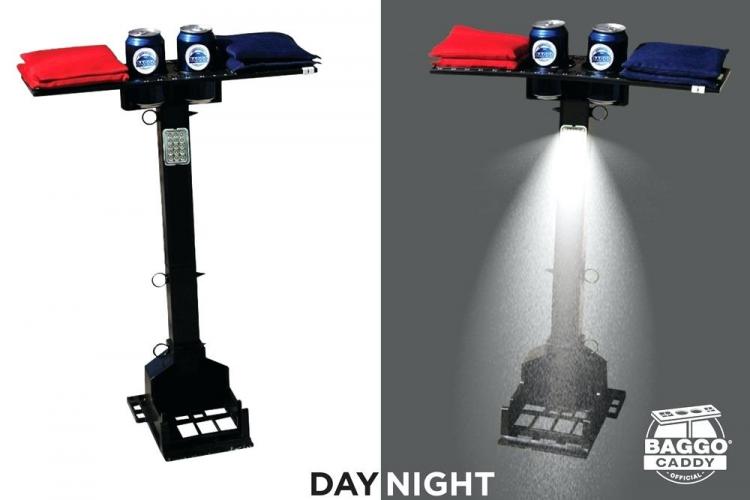 Is anyone else sick of having to bend down and pick up a bag every time it's your turn to throw? The Baggo Caddy has solved this problem too! With two side platforms, you now can bend over once, collect all your bags and stack them nicely on the platform. When it's your turn to throw you can simply grab a bag from the conveniently situated platform. This new feature is sure to improve your performance (performance enhancement not guaranteed).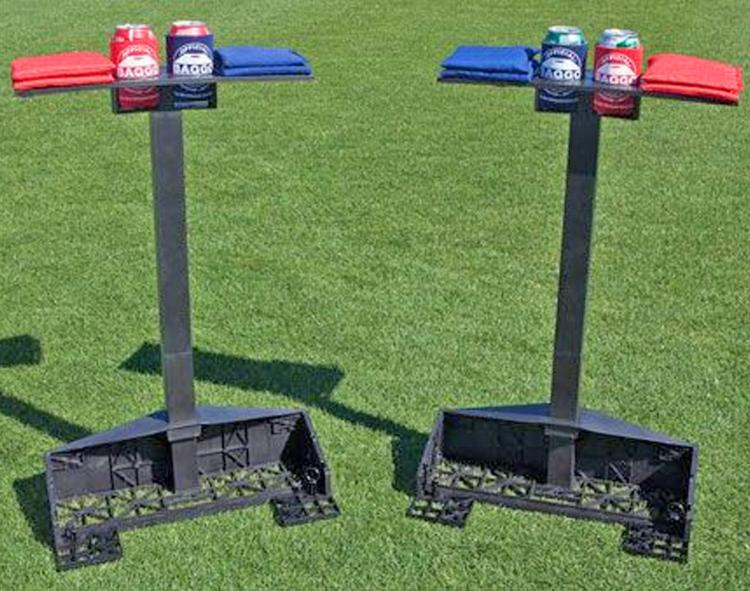 The Baggo Caddy includes a set of two caddies so both sides are happy and hydrated. Beer and bags must be purchased separately. There's two different versions of the corn-hole caddy, one that lights up, and one that doesn't.