This GE Refrigerator Has a Built In Keurig Coffee Dispenser
By Ryan on 05/31/2020 8:25 PM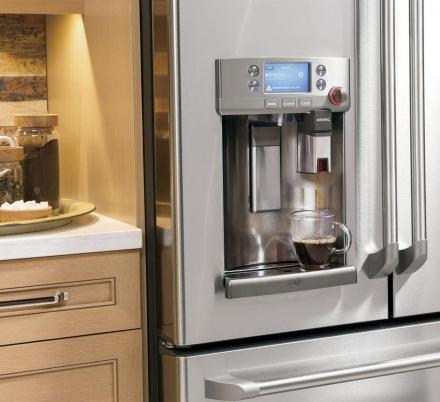 The GE Cafe series is a new refrigerator that has a built in Keurig coffee system in the door, so along with getting water and ice, you can now brew yourself up a coffee right on the door of your fridge. Which actually makes much more sense than having to fill up your current Keurig machine with fresh water every time you make a new batch; now that it's hooked right into your water line on your fridge, you won't have to.
The GE Cafe series fridge comes with a slew of other features including an LCD screen to tell you what the hell you're doing, an option for water, ice, crushed ice, hot water, a precise fill setting, advanced water filtration, a temperature controlled drawer with colored LED lights, an evaporator, and more...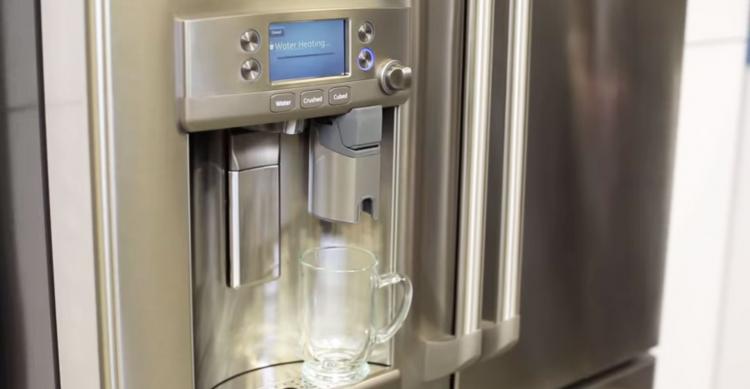 The GE Cafe series refrigerator with integrated Keurig system is not yet for sale, but will be available for purchase in the Fall of 2015.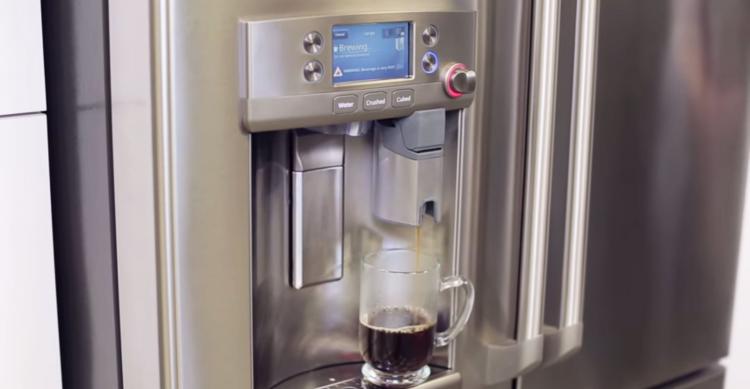 Check out the coffee dispensing fridge in action via the video below.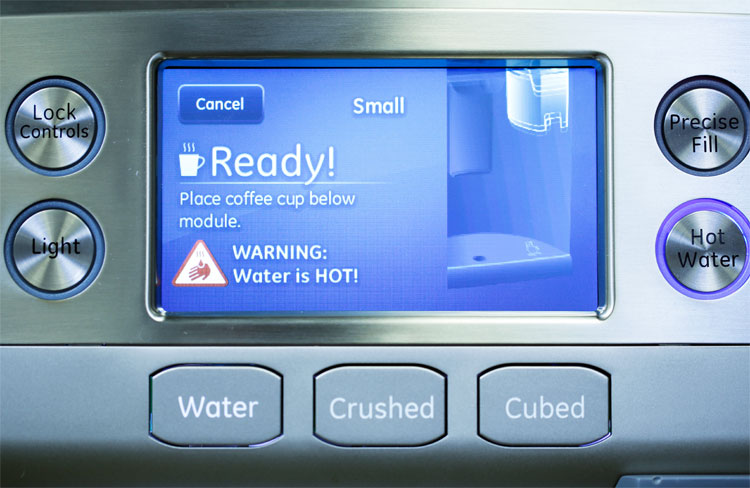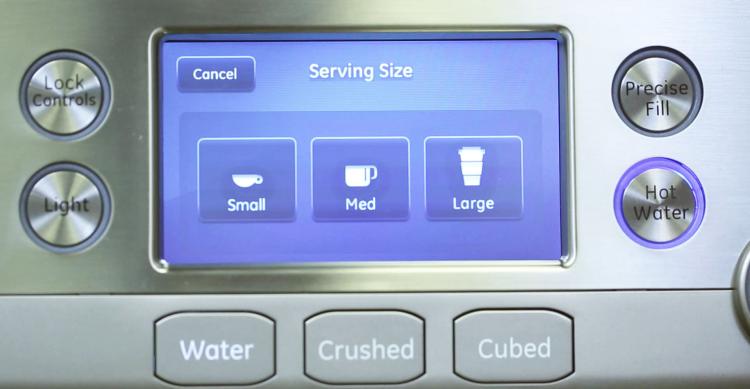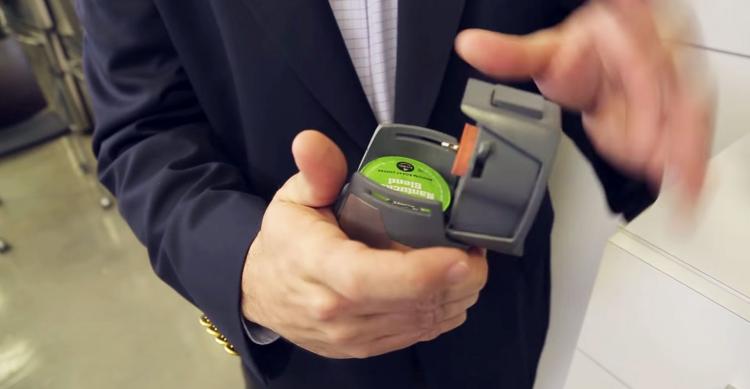 Subscribe To Our YouTube Channel