This Laser Attaches To The Back Of Your Car To Prevent Collisions During Heavy Fog
By Ryan on 06/08/2015 2:01 AM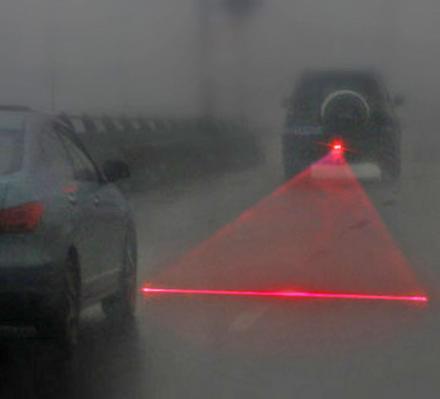 This laser attaches to the back of your car and displays a line on the ground for cars behind you to see your car when its foggy out. Similar to the laser bike lane lights that shine lasers to the side of you while you ride your bike to create an imaginary bike lane wherever you are, this takes the same idea and applies it to your car. Perfect for using in super dense fog, a rain, sand, or hail storm, or just at night if you are super paranoid about people rear ending your precious new car. The rear car laser creates just a red line on the ground when used on a sunny day, but when used in fog or deep rain, a red fan shape will be created on its way towards the ground. Although to be perfectly honest, I can't imagine these being legal in America, so you may want to use with caution...
The back of car laser light is installed by mounting it to the rear of your car using the included 3M sticker to an area of your choosing, connecting the power to your back up lights, license plate lights, or brake lights, and then just adjusting the angle of the laser to point at a proper angle.
The fog preventing anti-collision laser light has an angle of 15 degrees from your car to the ground, has an output power of 100MW/300MW, has an input current of 80MA-200MA, has a laser wavelength of 635nm±5nm, has a life expectancy of 10,000 hours, and will work properly in temperatures ranging from -4 degrees F to +140 degrees F.
Check out the car laser in action via the video below.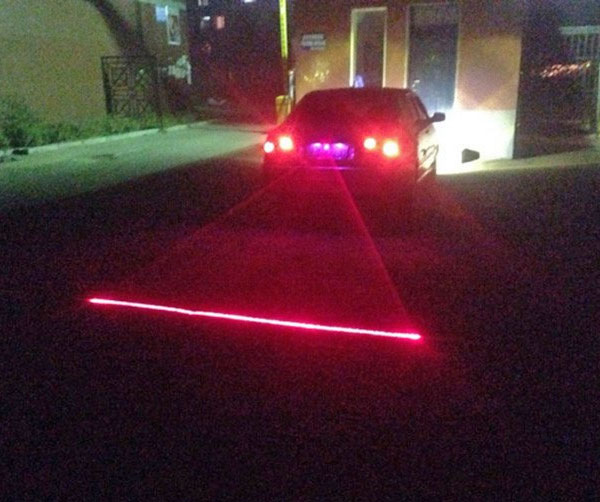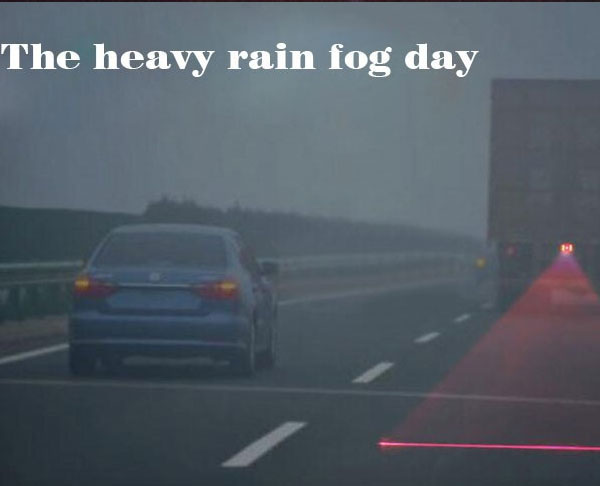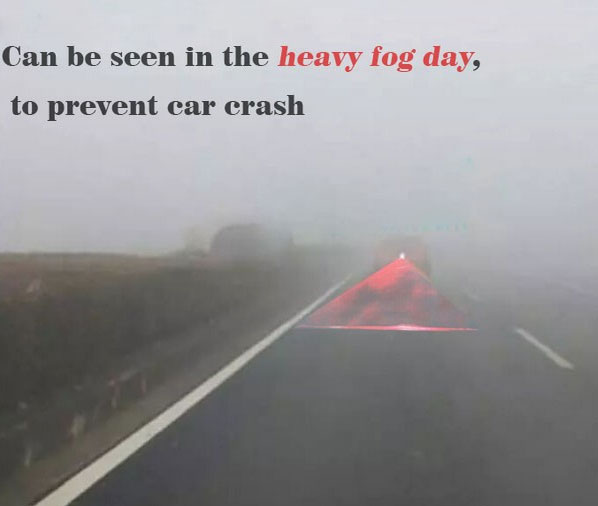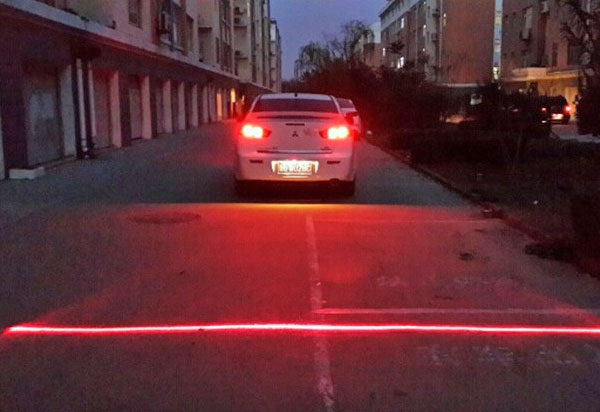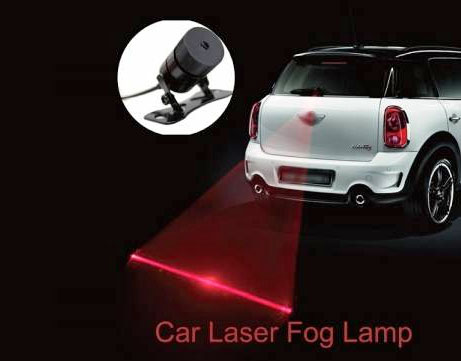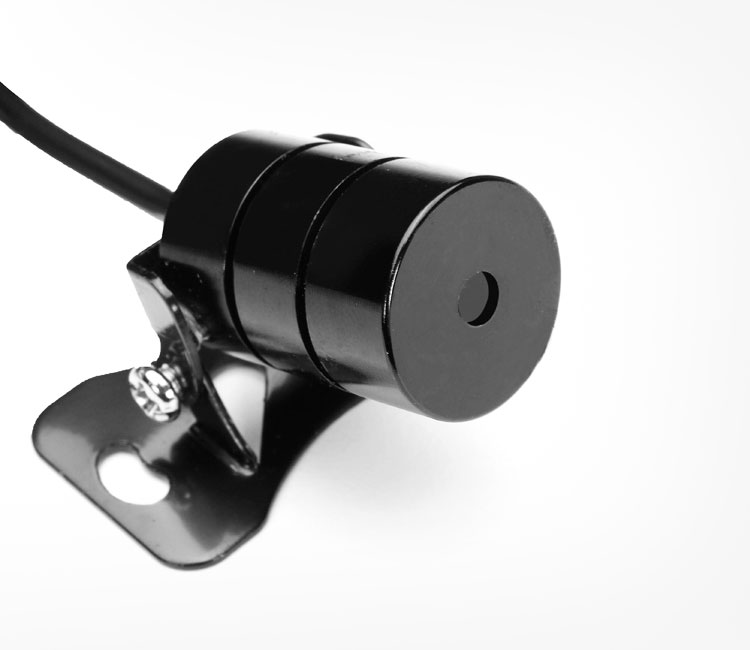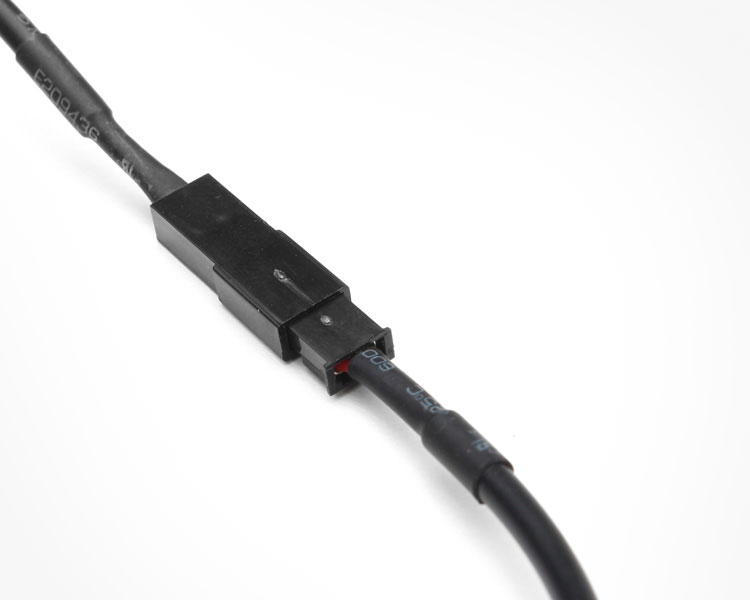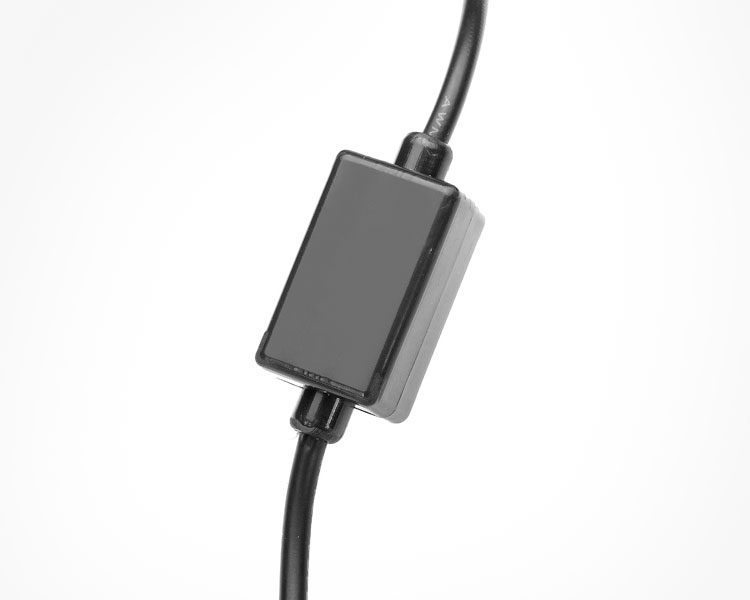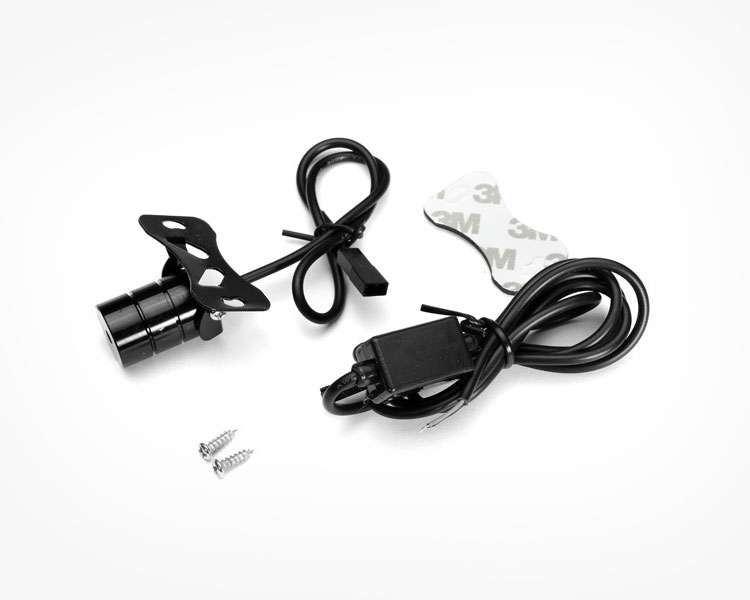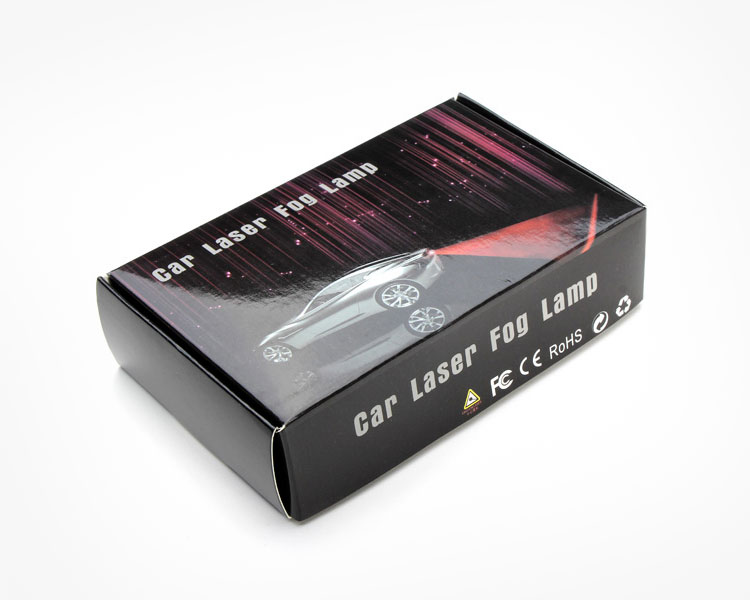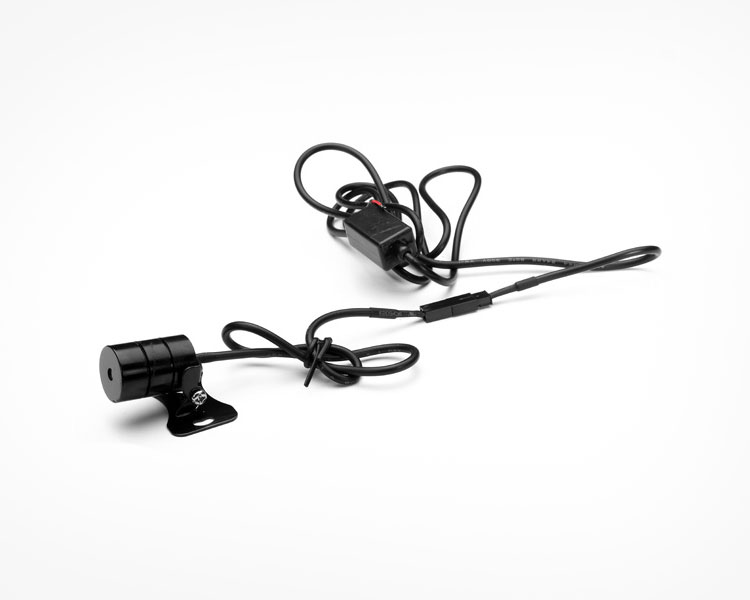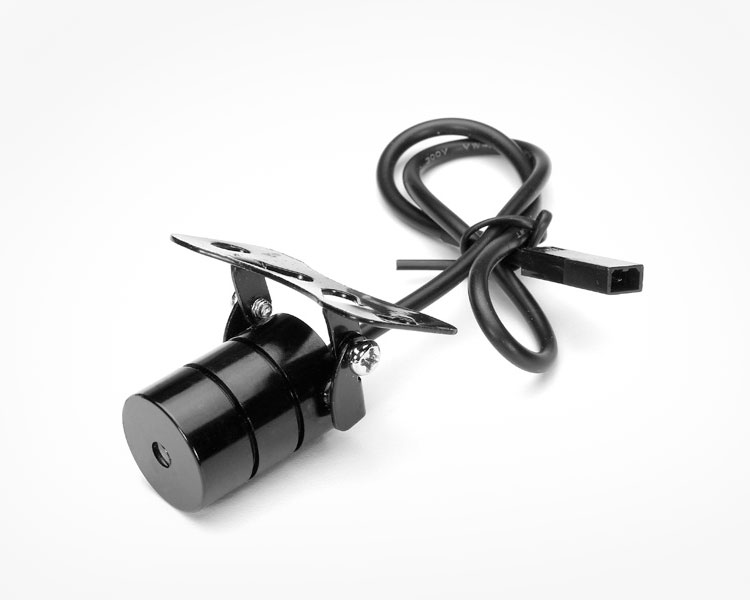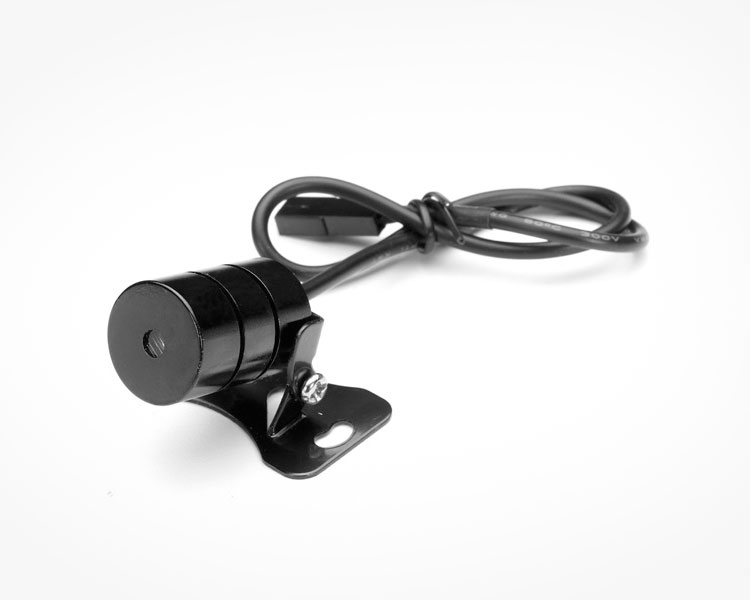 Subscribe To Our YouTube Channel