Realistic Fish Sandals
Date Published: 08/23/2017 10:30 AM (Updated: 03/17/2018 10:10 AM)
You may have noticed that there is something fishy going on with this footwear. Yeah, I think that's pretty obvious. These realistic fish slippers are so real that people will hurt their necks doing a double-take. Just slide your foot into the gill and enjoy your amazing new slippers, being slightly surprised that it's not gooey and nasty inside.

Check out all available sizes here
It doesn't get any cooler than fish on your feet. Ask any Eskimo. Hey, if you had to catch these slippers yourself, you would spend all day baiting the hook until you caught the right size. All the hard work has been done for you.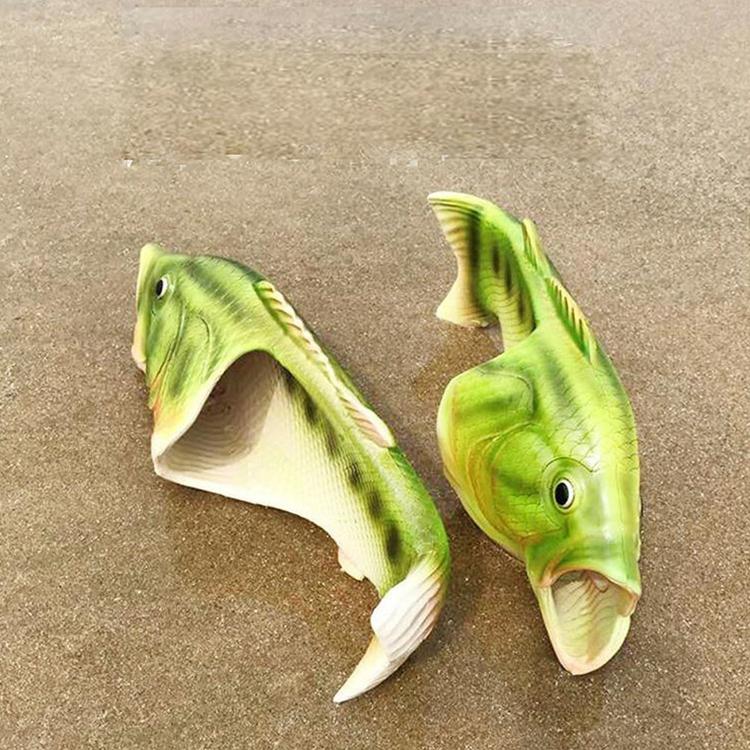 A perfect gift idea for any outdoorsman, Dad, or fisherman, this fishy footwear feature microfiber soles with a platform that measures about 2 inches. The body is made from ultra-light, ultra-fine fibers rather than scales and slime. They are non-toxic, wear resistant, waterproof, easy to clean, non-slip and shockproof.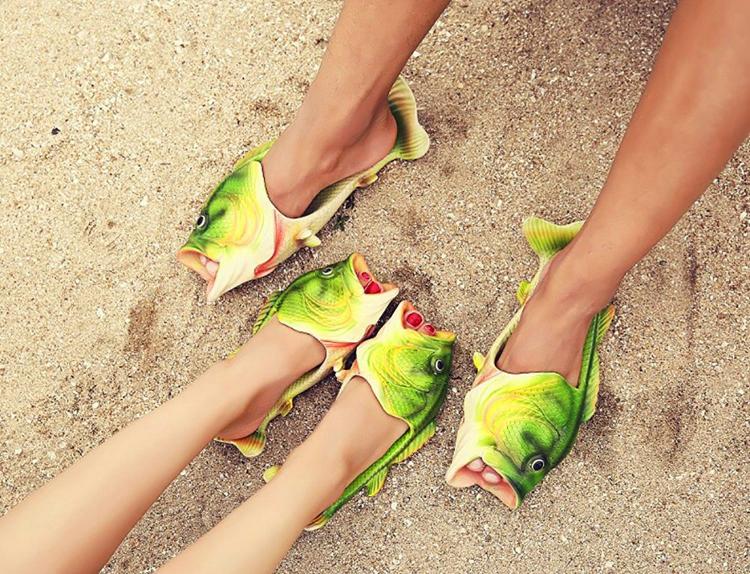 The fish sandals are perfect for indoor or outdoor use, so move your bass and get a pair today! Your friends will think they're hilarious, your family will think you're crazy. But in reality, both parties are correct.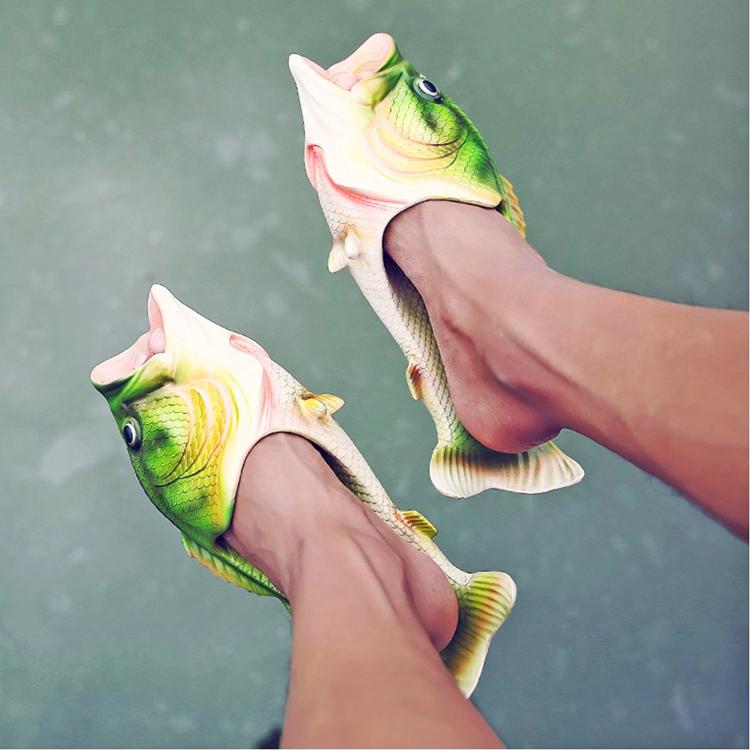 I bet the Creature from the Black Lagoon has a pair of these realistic fish sandals. Of course, his are probably the real thing. You can smell that guy coming from a mile away.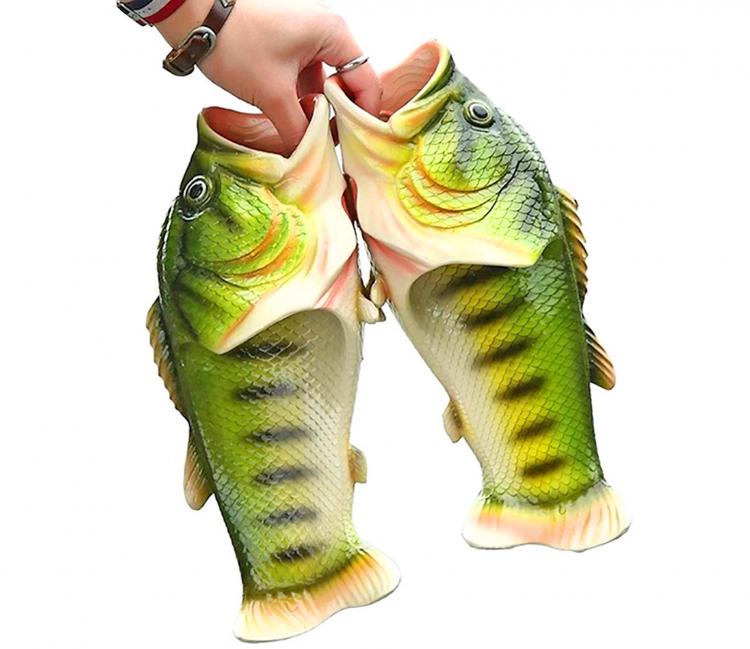 The realistic fish sandals come in a plethora of different sizes to choose from, are extremely detailed to look like a real bass fish, are easily carried by hooking your finger through their mouth like you would with real fish, and are perfect for use while fishing or just at the beach.